In January 2016, Athlete Assessments' Bo Hanson once again presented at the Australian Rugby Union (ARU) Level 3 Coaching Course where the Athlete Assessments CoachDISC Profile is utilised as part of the program.
The goal of the program is to provide education and training to Coaches working in environments that engage with professional athletes in their rugby programs.
CoachDISC Profiles, together with the theory and application of DISC, are used heavily throughout the course and they are an invaluable tool when developing Coaches at this level.
Organisers said "Athlete Assessments' Bo Hanson adds value to the course through expert delivery of information in an area that complements and integrates with the ARU coaching developing approach."
Bo Hanson spoke of DISC Profiling, understanding your coaching style, and understanding your players and how to coach them in a way that best suits them and the situation.
Athlete Assessments have been involved with the ARU Level 3 Coaching Program for the past four years.
Bo Hanson's BIO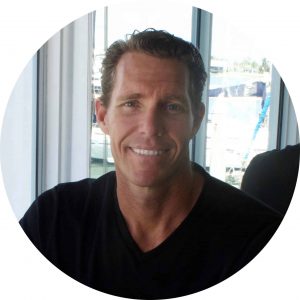 : In 1992 at just 18, Bo Hanson became Australia's youngest rower to compete at the Olympic Games. He went on to win bronze medals at the 1996, 2000 and 2004 Olympic Games. During his Olympic career, Bo also studied at the University of Technology Sydney beginning his 15 years of experience in corporate training, development and facilitation. Utilizing his learning experiences and his training and development qualifications as well as his athletic accomplishments, Bo Hanson founded Athlete Assessments in 2007 with the aim of enabling athletes, coaches and sports organizations to achieve peak performance. He has presented all over the world, worked with more than 700 teams and helped athletes and Coaches achieve success in 41 sports.
At Athlete Assessments, we're here to provide you with excellence in service and to help you be your best. If there is anything we can assist you with, please Contact Us.