Client Case Studies
We could spend money on flashy advertising, but we know as well as you do that honest feedback directly from clients is the most reliable and credible way to gauge how good a product or service really is. Below are case studies from clients who have used Athlete Assessments' DISC Profiles, our specialized services, workshops or courses.
Sports Coaches and Teams Case Studies
TIM O'BRIEN – Once, Twice, Three Times a Champion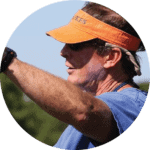 At Athlete Assessments, we love to celebrate success, especially when it's a third National Championship win in four years. Which is exactly what Saint Mary's College of California's Head Coach Tim O'Brien achieved when he led the Gaels to their third D1A National Championship victory this month.
ELISE RAY – Phenomenal First Years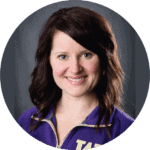 It's a big deal to turn a team around in your first year as Head Coach. And this is exactly what Washington Gymnastics Head Coach Elise Ray did, when she coached her team to an eighth-place overall finish at the NCAA National Championships. Elise shares her personal insights in this month's Coach Q&A.
ROLAND THORNQVIST – Winning Coaches Never Stop Learning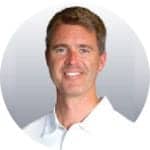 When it comes to winning National Championships, Roland Thornqvist knows a thing or two. The Gators Head Coach has three under his belt and his teams have qualified for the NCAA Tournament every year. He attributes much of this success to investing in knowledge. 
ELISSA KENT – Championship Player to Championship Coach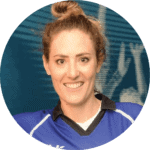 It takes a different skillset and a different mindset to go from being a great player to a great Coach. Many incredible athletes have tried to make the transition and been unsuccessful. But there are a few who have got it right. Elissa Kent is one of these few. 
ALI CAREY-OLIVER – How to Take Over a Program and Win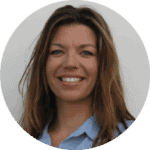 Ali Carey-Oliver achieved unprecedented success in her first year as Head Coach at Mt. San Antonio College after her women's Volleyball program won their first ever Conference Championship with a perfect 8-0 conference record and an outstanding 20-4 season overall.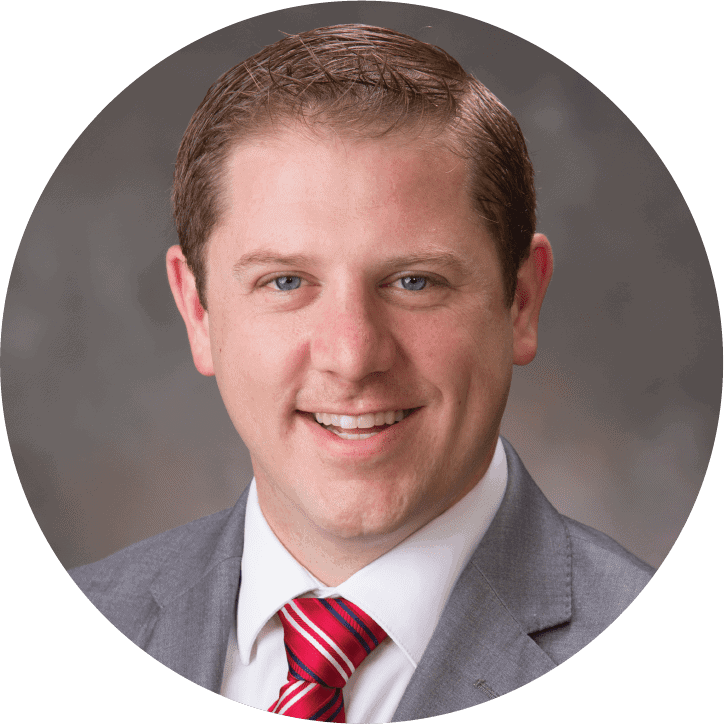 Landing your dream career in the field of Sports Administration can be nearly as tough as landing one on the sporting field itself. There are limited spaces to fill and only the best of the best will make it. As the Program Coordinator for Masters of Arts in Intercollegiate Athletics Administration at the University of Nebraska-Lincoln, Brandon Urry makes sure his students stand out from the crowd by focusing on the "people side". Something he has role modeled himself over the years.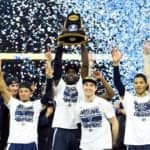 It is not every day that we have the privilege of writing an article about a clients' success that includes images of the team they work with meeting the US President. But, today is one of those days. We congratulate and celebrate the behind the scenes work of consultant George Naughton and his colleague Dr Jim Brennan with the 2016 National Championship winning team, Villanova Wildcats.
When it comes to sustained success, Tim Walton is clearly a man with a firm grasp on what it takes to win. Consistently exceeding high expectations, he has led his Florida Gators softball team to unprecedented wins, progressing to or passed NCAA Regionals every year since the beginning of his tenure and culminating in the National Championship in 2014.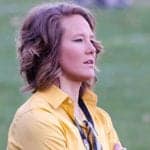 Congratulations to Quinnipiac University's Women's Rugby team who have finished an exceptional 2015 season by winning the inaugural varsity National Championship. In this article, Head Coach Becky Carlson shares her secrets to success. Since moving to Quinnipiac University from her position with USA Rugby as an Emerging Sports Program Manager in 2011, Head Coach Becky Carlson has led her team to uncharted success, and has dramatically changed the landscape of Women's Rugby in the United States.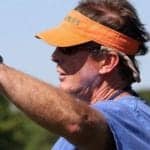 Saint Mary's College of California's Head Coach Tim O'Brien had led the Gaels to numerous National tournaments before but this year's D1A National title victory is undoubtedly a pinnacle for the St Mary's team. After the disappointment of the 2013 final slipping through their grasp, nothing was left to chance in their preparation for 2014. This time in the deciding game when they went blow for blow with the undefeated Running Eagles, they were up for the challenge to claim top spot.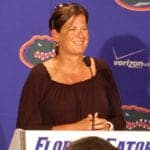 In 1995, Becky Burleigh became the First Head Coach of the Florida Gators Women's Soccer Program. In the 20 years that have followed, Coach Burleigh has forged a career of excellence because she has continued to invest – invest in herself, in other coaches, in her student-athletes and in the younger generation of women's soccer players. With an extensive list of achievements including a Division I National Championship already under her belt, we caught up with Becky to hear her insights into sustaining success in coaching.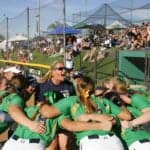 The University of Notre Dame Softball Coaching Staff are diverse and they are unique. Not only have they played together, they now coach alongside each other begging the question, what more could you learn from someone you have known so well for so long?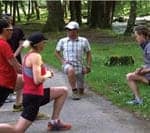 Darren Smith's constant pursuit for excellence in his coaching has made him the world's most successful short course triathlon coach. In 2012 Darren Smith made history when six of the triathletes in his squad were selected to compete for six different countries at the London Olympics. This unprecedented accomplishment is the result of his constant pursuit of excellence in his coaching. Coach "Daz", as he is known to his athletes, is a master of technique.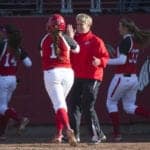 As a Coach, when an athlete shows initiative and takes ownership of team culture, it's a big deal. Culture is a measure of the observable behaviors your team and organization promotes and accepts. Culture is not what you think, or want to do, it is what you actually do. According to Amy Hogue, Head Coach of the University of Utah's Softball team, the Utah Utes, winning games shouldn't be a team's number one priority, culture should.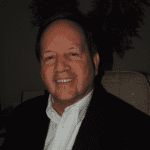 George Naughton has a long history with Athlete Assessments and has been using Athlete Assessments' DISC Profiles within his consultancy for over five years. He enjoyed enormous success in 2016 when one of his clients, the Villanova Men's Basketball Team, won the D1 National Championship. George shares his personal insights with us in this Q&A.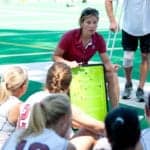 In 2014, Head Coach Tara Danielson led Stanford's Women's Field Hockey team to its most successful season in program history including their first ever NCAA Tournament victory. The season saw the Cardinal shatter previous program records and resulted in a host of individual honors for both players and Coach Danielson. So how does Tara set herself and her team apart? We caught up with her to find out.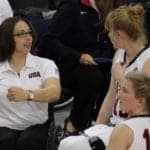 Q&A with Stephanie Wheeler, Head Coach of the University of Illinois Women's Wheelchair Basketball team and the USA Women's Olympic team. When it comes to wheelchair basketball, few have experienced the success Stephanie Wheeler has in her extensive career as a player and now Head Coach. Recently, Coach Wheeler took the University of Illinois all the way to the Championship game. We caught up with Stephanie and asked her some questions about her approach to becoming successful in the Coaching environment.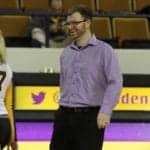 Would you take on the challenge of turning around a team that has placed last in its conference three years in a row? Turning a team around is no easy task, yet just two years into his tenure, first-time Head Coach David Zelenock took Tennessee Tech's Volleyball Program from 12th into the top four. We asked Coach Zelenock what has been key to this transformation. A Personal Insight into David Zelenock's Volleyball Program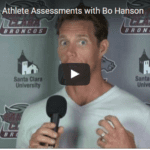 Bo Hanson was recently interviewed by EYE BRONCO, (Santa Clara University Broncos Athletics). The interview is a great example of the advantages of using DISC with your team. The key message that we always have in a team sport is that it's always more productive for the team to focus on being the best player for the team, and not just be concerned about being the best player on the team.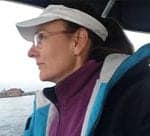 When anyone else returns from a successful World Championship campaign, they likely take some time off. Not Ellen Randell, coach of the Australian lightweight women's quad that won the silver medal this year. She returned to an assignment due for her International Development degree and the busy lives of her husband and two daughters. Australian rowing coach Ellen Randell shares her insights for success.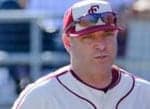 Dan O'Brien was appointed Head Coach of Santa Clara Baseball with a very specific directive: to transform the team and its culture. Within three years, the team has achieved a winning season record and their best in a decade. His first step in creating change was to remove all references and symbols of the previous culture, even the clothing brand was changed.
Golf is often viewed as a sport entirely focused on the individual. Yet, the important question is not whether golf is an individual or team sport, but whether positioning golf as a team sport helps you achieve better performance. The most impressive example of a golf program drawing success through their close-knit team is Matt Thurmond's at the University of Washington. On meeting Coach Thurmond, you immediately sense his incredibly strong coaching presence.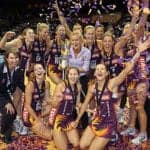 In 2011, the Mission Queensland Firebirds won the ANZ Championship, going undefeated and breaking numerous records during the season. In 2013, Senior Coach Roselee Jencke, and Performance Coach Tracey Robinson are making history again with three of their players (from a squad of 12) being named as Captains of their National teams. The Firebirds Coaches have a well proven ability to develop leaders.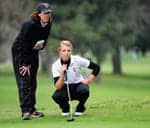 Whilst coaching itself is a demanding profession, University of Southern California's Head Women's Golf Coach Andrea Gaston is confidently assured in how to succeed in this tough but profoundly rewarding line of work.  Her dedication, poise and professionalism draw you in when you meet her, and her long-time relationships with those she's coached are testament to her authentic generous spirit.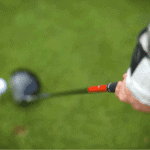 Coach Tony Meyer has a reputation for taking young golfers and getting them to deliver well above what others, including themselves, believe their potential is. Just one of the key areas he works on is aligning a golfer's game to their natural playing style, developing how they respond when the pace of the game is not their own and devising the best game plan to the individual golfer.
Coach Development Case Studies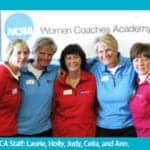 The NCAA Women Coaches Academy (WCA) celebrated its 30th program in 2013, and continues to be the most respected and sought after coach development program available to female coaches in the US.  Having produced more than 1,100 graduates over the last decade, its central aim is to advance the coaches' existing skills with professional development in areas outside the specifics of their own sport, and emphasize the importance of management skills, communication, decision-making, leadership and ethics.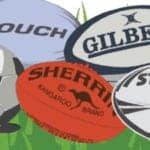 An insight into the five 'football' high performance sport coach development programs, and those who lead them, in Australia. Consistent across all football codes is the belief that the quality of their coaches determines the quality of their game, engagement of players and ultimately their success. As a result, they all take coach development in their sport seriously and invest significantly in coach accreditation and continued professional development.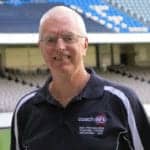 The Australian Football League (AFL) presides over one of the most iconic forms of football in the country. Since 1897 the game has been the cause for celebration as well as heated bar room conversation. While its traditional heartland is in the south, AFL has built a strong base across Australia and is growing internationally. The AFL facilitates a vast array of courses including the High Performance Coaching Course at the elite end of their accreditation program.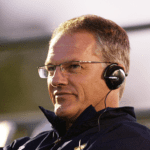 A game that can draw comparisons with religion in England and South America, Football or 'Soccer' is a sport with a significant following around the world. Some parts of the world follow the cosmopolitan code with a bit more passion than others but nevertheless it has the potency to inspire, exhilarate and keep an enormous base of loyal fans.The Football Federation of Australia (FFA) has a spectrum of courses catering to the development of coaches at the range of levels, the highest tier being the Pro-Diploma.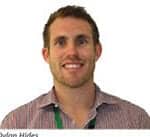 While Rugby League's history is entrenched as the 'working class game', the modern code has gained a much broader appeal across the country.  Its popularity recently confirmed when the National Rugby League (NRL) signed the largest television rights deal within Australia.  With this enviable position comes expectations and responsibilities, particularly in regard to the standard of the game, player behavior and the quality of coaches.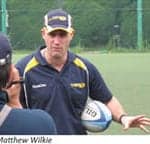 Internationally renowned as the gentlemen's code, Rugby Union has earned its place in history as dignified and nuanced, while ensuring an exciting future with its 'Sevens' now being an Olympic sport. Keeping this in mind, and with the aim of internationally being ahead of the rest, the Australian Rugby Union (ARU) Level 3 Coaching Course is designed to provide their coaches with advanced education to enhance their abilities in high-level competition.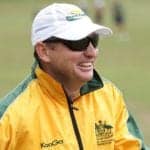 A staple of backyard gatherings, Touch Football has ingrained itself not only as an institution of social occasions but as a highly competitive code in Australia as well. Many professional players in other codes, particularly rugby league and rugby union, have a strong background playing touch football and this has been formally recognized with the recent agreement being signed between Touch Football Australian (TFA) and the National Rugby League (NRL).
The impact a mentor can have on someone's development can be profound and the benefits enormous for both sides of the relationship. However many programs struggle to reap the rewards and success rates vary dramatically. However, setting itself apart is the mentor-based scholarships offered by the Australian Sports Commission (ASC) to up-and-coming referees and sporting officials.
University Academic Case Studies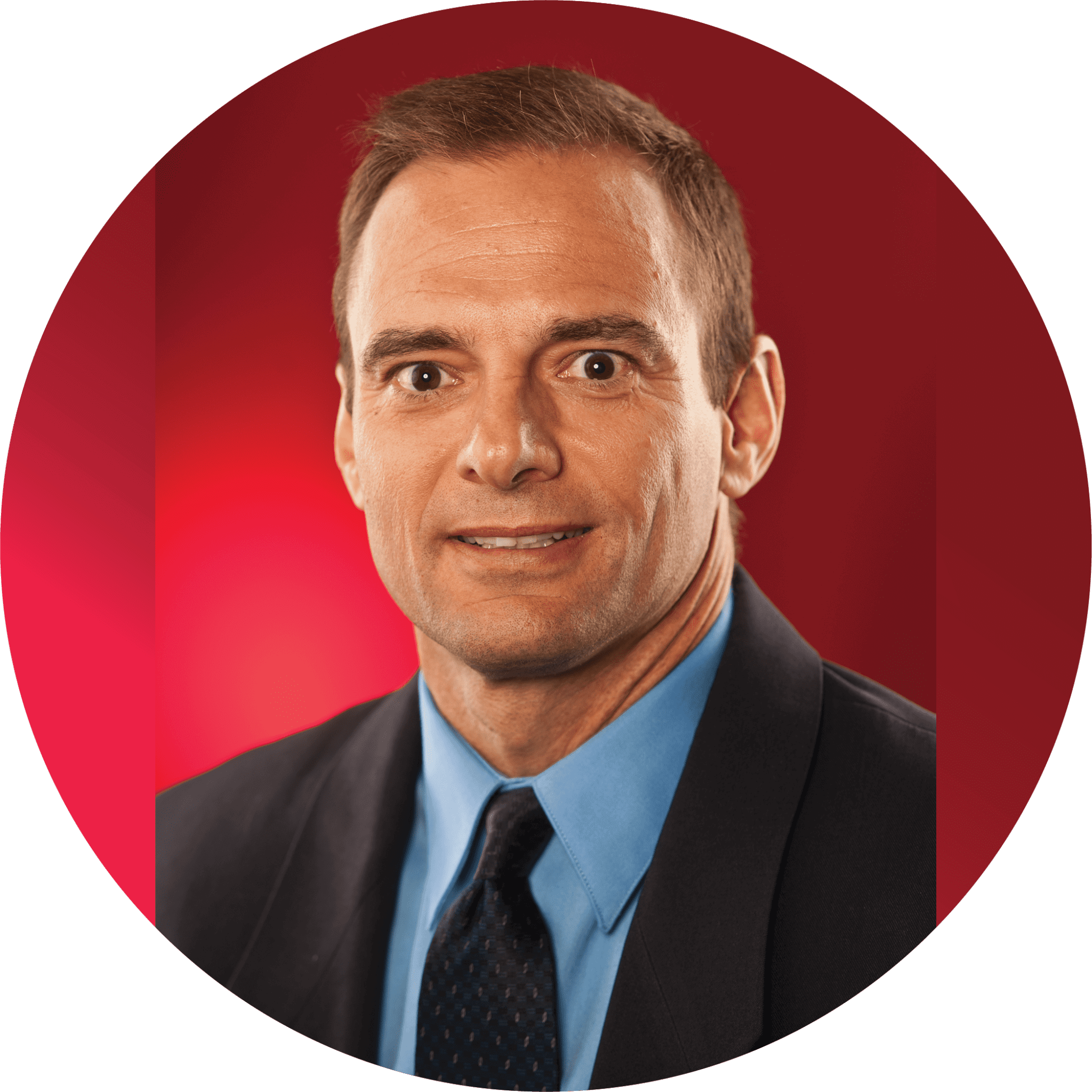 The value of fostering meaningful relationships is a key concept Dr. Robert Mathner, an Associate Professor at Troy University, Alabama, instils in his Hospitality, Sport & Tourism Management (HSTM) students. He knows that supporting their inter-personal skill development will differentiate them in the job market and goes a long way to ensuring they are well prepared for the next chapter in their lives and careers.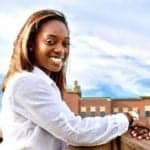 For Professor Hedlund, it is always exciting to hear about the successes of previous students. But it's even more exciting when they tell you they were offered a position paying $20,000 more per annum than the one they applied for thanks to what they learnt in your class. After Natasha Miller studied a Masters of Professional Studies at St. John's University and completed the Athlete Assessments Sports ManagerDISC Profile in a Sports Management class with Professor David Hedlund, that exact situation occurred.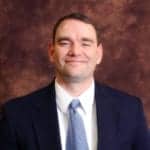 The transformation from NBA team mascot to a distinguished University Professor is not an expected character arc, but it is something that Jim Tennison derives huge amounts of passion from. The former mascot for the Dallas Mavericks and now Professor of Sport Management at Dallas Baptist University tells his students that passion and good communication are integral components to a successful career in sport, in any role.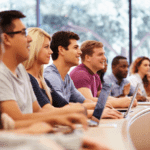 The research which confronts sport management educators and career service personnel cannot be ignored. The challenge continues to be balancing academics with real-world demands, and particularly for sport management being an applied field. The prominent questions that arise in an educator's mind are, what do Sport Management students need in order to be successful post graduation?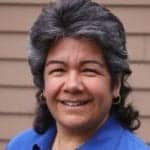 We are extremely confident that using the Athlete Assessments' Sports ManagerDISC Profiles with our master's degree students is enhancing their experience in our intensive academic program and better preparing them for future roles as leaders in athletics. While the Profile Assessments are a valuable tool, the service and expertise provided by Athlete Assessments makes our annual investment for each cohort of students an easy decision.
Leadership Case Studies
The University of Wisconsin – Madison intertwine two key athlete development programs for multiple benefits. Led by Kelli Richards and Bridget Woodruff, they say the outcomes are exceptional in assisting first year student-athletes transition well into college life while simultaneously developing leadership skills in their older student-athletes. All first year students participate in the Life Skills Academy (LSA) consisting of eleven weekly one-hour sessions. The Peer Leaders Program (PLP) is for sophomore through senior student-athletes, by application, and is run through the Counseling Psychology department as a three credit course.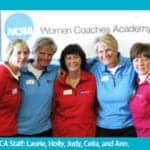 The NCAA Women Coaches Academy (WCA) celebrated its 30th program in 2013, and continues to be the most respected and sought after coach development program available to female coaches in the US.  Having produced more than 1,100 graduates over the last decade, its central aim is to advance the coaches' existing skills with professional development in areas outside the specifics of their own sport, and emphasize the importance of management skills, communication, decision-making, leadership and ethics.
Read more Testimonials:
At Athlete Assessments, we're here to provide you with excellence in service and to help you be your best.  If there is anything we can assist you with, please Contact Us.