The Contribution A Coach Can Make
By Bo Hanson – Director and Lead Consultant
Be inspired by the contribution a few well-timed words from a Coach can make. In this short video Bo Hanson tells his story about the way a Coach kept his dream alive. After not winning a single schoolboy event he goes on to represent Australia at the Olympics age 18.
---
At Athlete Assessments, we're experts in the people side of sport. We know sport and live high performance every day. Our reputation and proven success at the elite level speaks for itself. The results that our National, Olympic, Professional and Collegiate team clients achieve directly reflects their focus on getting the people side right.
Athlete Assessments' Team Programs have been specifically designed to maximize the people side of your team.
Achieve improved performance with better communication, relationship and conflict strategies
Get a 'blue-print' on how to coach to your athletes' specific needs
Know with confidence how to develop strong team chemistry
Team Programs include DISC Profiles, detailed Coach's Resources & Consultations
Work with a 4x Olympian with over 20 years in Coach Development & Leadership Training
Guaranteed to deliver improved performance and results
Looking to catch up?
You can watch all videos in the 5 Minutes with Bo Hanson series.
At Athlete Assessments we're here to provide you with excellence in service and to help you be your best. If there is anything we can do to be of service, don't hesitate to contact us.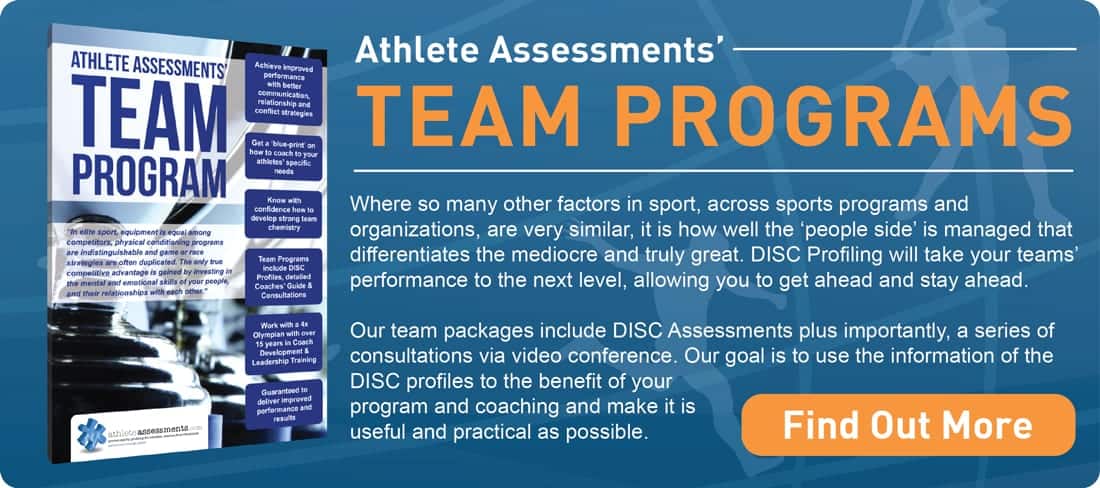 Follow Us or Share this Post: