By Bo Hanson – Director and Lead Consultant
In this 5 minutes with Bo Hanson, he dispels the myth of momentum. The idea of momentum is great if you believe that your athletes or your team is on a winning streak, but if you adhere to this concept, the logic doesn't give you a framework to arrest mistakes or rectify a poor quality start. Learning that each moment is unconnected and that individual efforts create individual outcomes, is ultimately extremely empowering. Watch now to find out how…
Read more on
the Domino Effect in sport
now.
---
Where to from here…
There is an entire chapter dedicated to the 'Big Reason Why' in the Athlete Tough program developed by Bo Hanson. Being ATHLETE TOUGH is defined by the actions you take when your performance matters the most. Bo Hanson's unique and proven program is designed to ensure your athletes never give up, never quit on their team and never quit on themselves. It will deliver strategies on how to be mentally resilient and provide step-by-step processes to help your athletes become and stay mentally strong. Find out more here.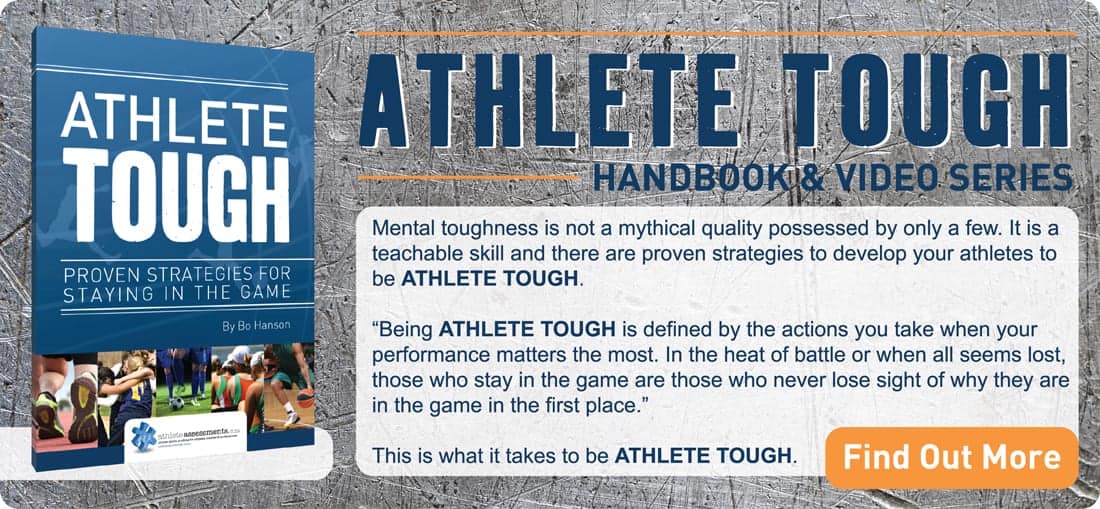 Looking to catch up?
You can watch all videos in the 5 Minutes with Bo Hanson series.
At Athlete Assessments we're here to provide you with excellence in service and to help you be your best. If there is anything we can do to be of service, don't hesitate to contact us.
Follow Us or Share this Post: