About Athlete Assessments
In elite sport equipment is equal among competitors, physical conditioning programs are indistinguishable and game or race strategies are often duplicated. The only true competitive advantages are gained by investing in the mental and emotional skills of your people, and their relationships with each other. 
Sport is played by people, coached by people and managed by people, so it is imperative to get the people side right.
What We Do
At Athlete Assessments we're experts in the people side of sport. We know sport and live high performance every day. While we are best known for our athlete profiling and team dynamics consulting we do more than just assessments. Our services include DISC Behavioral Profiling specifically for sport, Performance Reviews, Professional Development and Training, Team Consulting and Keynote Speaking.
Sport is an opportunity to be your best. We want to help you achieve that. Find out why the top universities, national, Olympic and professional teams rely on Athlete Assessments to get ahead and stay ahead.
Welcome to Athlete Assessments
Our Mission: Performance Through People
Valuing the 'people side' of sport as the primary driver of performance.
Our Core Values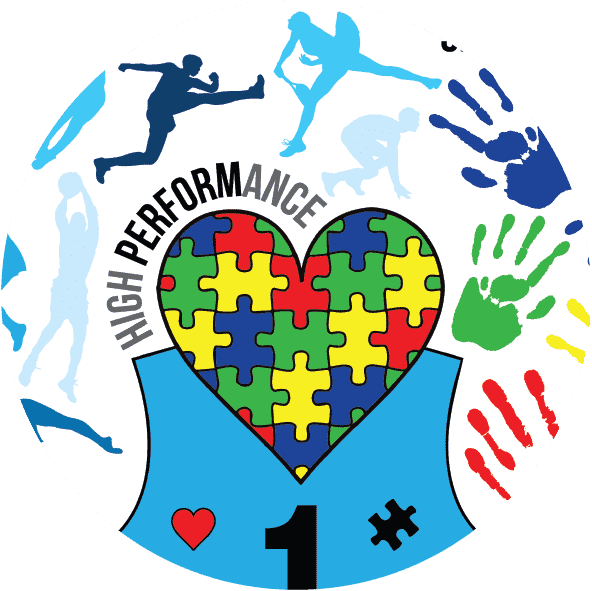 LOVE  |  PERFORM  |  SERVE
Performance through People.
You may be interested to read about our own Team Day where we refined our Core Values. This is an example of when we set aside a day to review our internal scoreboard, establish goals for the coming year, assess our achievements, spend time with new team members and revisit our purpose. We share an insider's view on how we continue to achieving our goals and provide exceptional service to our clients. You'll get an insight into why and how we do what we do. Read more now.
Equipment doesn't win Championships. People do.
One of the great things about sport is that it is precisely measurable. Whether it be race results or the scoreboard, the outcome is clear. Being a company who specializes in helping our clients create and sustain winning results, we are extremely proud of our own track record. Ultimately our success is measured by the results our clients are achieving and we've had the opportunity to celebrate many. In early 2017, Athlete Assessments celebrated 10 years in business. Much has happened in sport over the last decade but what hasn't changed is the need to be constantly focusing on the elements that truly deliver top performances. As you know, an enormous amount goes into achieving successful results and numerous elements contribute. One critical element is our area of focus – the people side.
Meet our Team!
Laren Dyer has been an important member of the team at Athlete Assessments since 2013. One of his key responsibilities is client administration and support, for which he takes enormous pride in providing first-class client service. He is entrusted to look after clients such as University of Michigan, University of Florida, University of Notre Dame, University of Washington, the National Rugby League, the Australian Rugby Union and Touch Football Australia, to name a few. With a Bachelor of Commerce and four years business experience at Athlete Assessments, he is dedicated to ensuring your experience with us is exceptional. As a keen golfer and first-grade cricketer, he understands the commitment involved in elite sport.
The quality of Abby Kay's creative design is evident from the feedback we receive from clients about her ability to engage, inform and educate through visual presentation. With four years at Athlete Assessments and over eight years creative design experience, she has an extensive portfolio of workbooks, manuals, games and learning resources, magazines, webpages, videos, marketing brochures, infographics and other materials. Her ability to understand a design brief and create a relevant and easy to understand outcome is exemplary. Not only is she a creative talent, she is also a dream to work with. As a competitive body sculptor, she also has phenomenal discipline to ensure only the highest quality results.
With five years' industry experience and a background in logistics, Darryn joined Athlete Assessments in January 2017 as our assistant accountant and business manager. While currently completing his Bachelor of Business (Management & HR) at the University of the Sunshine Coast, his previous experience has sharpened his eye for detail, commitment to quality and exceptional process. Darryn makes a valuable contribution to our organization while also being a great person to work with. An avid cricketer, squash player and golfer, sport is a significant part of his out-of-work life too.
When Mim Haigh joined Athlete Assessments in July 2017, she tasked herself with writing crisp and direct content. The kind of articles, webpages and resources that would carry the voices of the thousands of Coaches, athletes and administrators we support worldwide. She comes to us with professional, athletic and life experience. Professionally, Mim's written for some of Australia's most iconic organizations and events, including the Sydney Olympics and Sydney's New Year's Eve Celebrations. Academically, she has a degree in Humanities and is currently studying for a postgraduate degree in Communications and Journalism. As an undergraduate she held a scholarship at The Women's College of The University of Sydney, one of Australia's oldest and most prestigious universities. As an athlete, Mim was a national level lightweight single sculler in the sport of rowing. When it comes to high performance sport preparing you for life, Mim is passionate. In 2007 she was diagnosed with Multiple Sclerosis and within four years lost the functional use of her arms and legs. She works, raises a family and manages a team of ten support staff 24/7. Her exceptional ability to write is highly valued and her phenomenal approach to life is inspirational.
Starting in early 2019, Tylah King is the newest member of the Athlete Assessments team. A recent graduate of the renowned University of Pacific Bachelor of Science Program (in Stockton, California), Tylah achieved exceptional academic results as a four-year NCAA Division I Scholarship student-athlete. On the basketball court, she was known for her competitiveness and fierce drive, and off the court was well respected for her impressive work ethic, strong leadership, intelligence and phenomenal ability to connect with people.
"We were so impressed when we met Tylah that we created the role especially for her to join our team. She embodies all of the attributes we want and that can be hard to find. She's aligned with our corporate values, immediately built strong working relationships with our team and we are excited about her future with us," says CEO, Liz Hanson.
With passion, a strong sense of engagement, and a willingness to serve and grow, Tylah has embraced the blended role of Assistant Accountant and Assistant Researcher, assisting with writing and resource development. She brings with her a unique insight, having been a student-athlete. She understands and has a clear insight into exactly how our services benefit student-athletes and teams. She continues her basketball career, playing in the Queensland Basketball League, and also competed in swimming, dance, gymnastics, track and field, and soccer as a younger athlete.
At Athlete Assessments, we're here to provide you with excellence in service and here to help you be your best.  If there is anything we can assist you with, please Contact Us.