Introducing Bo Hanson
4x Olympian, 3x Olympic Medalist

International Coaching Consultant, Director of Athlete Assessments
Bo Hanson, has been working within sport and the business sector for over 20 years, delivering leadership, management and coach development. In addition to his own athletic career, comprising of four Olympics and including three Olympic medals, he has worked for many years with coaches and athletes from over 40 different sports, and various countries. His ability to improve coaching strategies and performance with clients has resulted in over 18 National Championships, Olympic medals and Pro team Premierships in the last five years alone. Long-standing working relationships and consistent high-quality feedback from his clients is testimony to his ability to understand, connect, design and deliver exceptional work.
More About Bo Hanson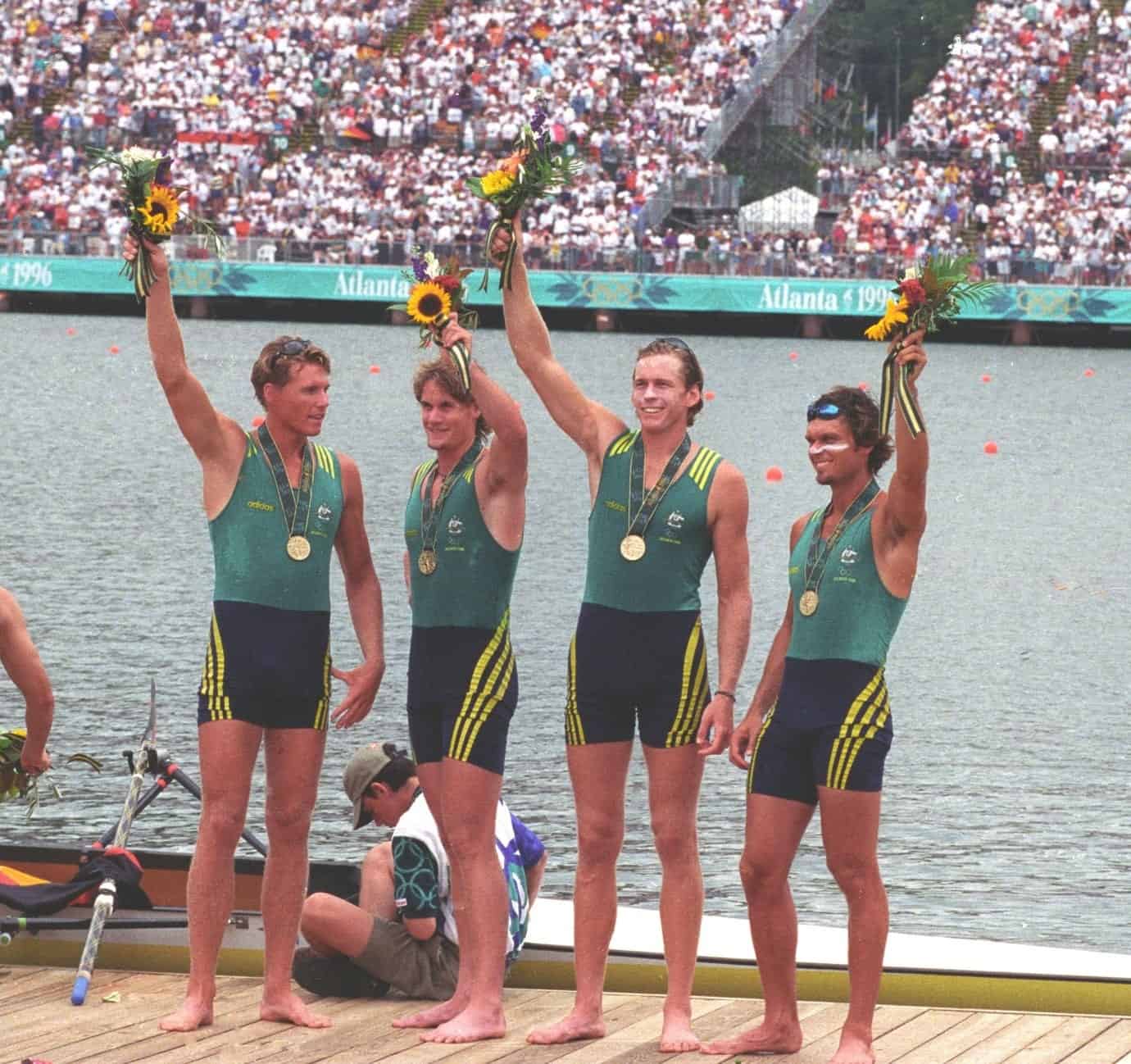 In 1992, at just 18, Bo Hanson became Australia's youngest rower to compete at the Olympics. Bo went on to win bronze medals at the 1996, 2000 and 2004 Olympic Games. During his Olympic career, Bo Hanson studied at the University of Technology Sydney and began his 20 years of experience in corporate training, development and facilitation.
Utilizing the learning experiences from four Olympics and his training and development qualifications, Bo founded Athlete Assessments, with the aim to enable athletes, coaches and sports organizations to achieve peak performance.
Almost a decade on, Bo has worked with more than 40,000 individuals in sports organizations including coaches, athletes, and sports administrators. This work has spanned over 40 different sports and several countries.
Bo has spoken at more than 100 International Sporting Conferences on topics critical for coaches of all sports to understand.  At the core of these presentations is the philosophy that building self-awareness enables people to develop productive relationships with those around them. Bo specifically discusses a modern approach to coaching and leadership, how to create improved team performances and how to use behavioral profiling to achieve sustainable success. With his practical experience from working with more than 700 teams, Bo discusses the behaviors of the best teams and identifies how to prevent your program from being derailed by "people issues".
Bo is highly educated and accredited in the use of DISC Profiling, Emotional Intelligence (Emotional Competence Inventory 360), the Myers Briggs Personality Type Indicator plus several other personality and behavioral modelling tools. However, Bo has chosen to focus his work on DISC Behavioral Profiling and has developed the world's only sporting version of DISC for use with Coaches, Athletes, Sports Managers and Officials. This sport specific behavioral awareness tool has consistently helped clients improve their performances on and off the field.
Video Presentations by Bo Hanson
Be inspired by the contribution a few well-timed words from a Coach can make. In this short video Bo Hanson tells his story about the way a Coach kept his dream alive. After not winning a single schoolboy event he goes on to represent Australia at the Olympics age 18. Watch now.
International Conferences
Bo is regularly a keynote speaker at some of the best sports conferences and programs across the globe.
AFL High Performance Coaching Program
Alliance of Women Coaches (The Huddle)
American Baseball Coaches Association Conference
American Volleyball Coaches Association Convention
ARU High Performance Coaching Course
Australian Football League Coaches Conference
Australian Swimming Coaches Conference
Cricket Australia Emerging Umpires Program
Collegiate Golf Coaches Association of America
Evolution of the Athlete Conference
FFA Professional Coaches Program
Intercollegiate Tennis Association Coaches Convention
National Fastpitch Coaches Association Conference
National Soccer Coaches Association of America Convention
NCAA Women Coaches Academy
Netball NSW Conference
Notre Dame Annual Leadership Conference
NRL High Performance Coaches Conference
NSW Gymnastic Conference
Rowing Australia Coaches Conference
USA National Coaching Conference
US Lacrosse Conference
US Rowing Convention
Women's Basketball Coaches Association National Convention
At Athlete Assessments, we're here to provide you with excellence in service and to help you be your best. If there is anything we can assist you with, please Contact Us.
Visit bohanson.com for more information on Bo Hanson.