Testimonials from Sport Coaches and Teams
We could spend money on flashy advertising, but we know as well as you do that honest feedback directly from clients is the most reliable and credible way to gauge how good a product or service really is. Below is feedback from coaches who have used Athlete Assessments' DISC Profiles, specialized services, workshops or courses.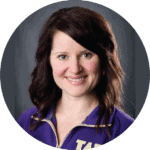 "Athlete Assessments made us a tougher team and that toughness is one reason why we were so great this year. This year's team was the toughest team I've ever worked with and I credit that to the consistent work we did with Athlete Tough all season. They learned how to reset when things didn't go as planned, they learned that taking full advantage of an uncomfortable situation makes them better, and they learned that they can endure much more work than they thought they could. The season was full of "tough" situations and they handled them all because of the tools they had from Athlete Tough."
Elise Ray
Washington Gymnastics Head Coach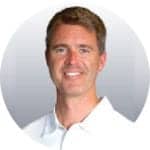 "Working with Athlete Assessments and using their DISC Profiles has been revolutionary. Knowledge is key and we should never stop learning. Learning is how you become the best Coach you can be. Working with Bo and Liz has been a fantastic experience not only for me, but for the entire team. Our players have gained so much from learning about their own profiles and those of the rest of the team. After working with Athlete Assessments, it created a greater awareness that we all have different skills and all bring something to the team. It made practice drills so much easier because the team embraced the challenge of learning to work with others they might not normally. It helped shape the culture and environment on our team which is so important because Florida First is something we just don't compromise on. With so many great players, our team goals must come first."
Roland Thornqvist
Head Women's Tennis Coach, University of Florida
4 x National Champions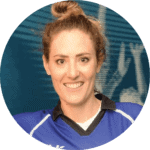 "Bo and Athlete Assessments were then an invaluable tool for me as a new Coach with a new group. Working with them gave me the confidence to see that my natural behaviors were strengths and that they were supported by my Coaches and team. It allowed me to make quicker connections with the athletes, understand how to best communicate with them and understand everyone as individuals. And, as importantly, allow the dialogue and understanding between the athletes to develop quickly with the DISC Profiling tool and to use DISC associated activities that facilitate self-awareness and generate roles within the group that everyone is comfortable and confident with. Throughout the past season, we were constantly able to evaluate our roles in a technical and non-technical capacity and each player could make an impact whether on court or not. These roles made sure everyone understood not only what was needed from them but also to understand the strengths and roles of the people around them. This allowed for very little confusion within the group, great connections on and off the court and an ability to address problems quickly in a positive way."
Elissa Kent
Head Coach, Melbourne University Lightning Women's Championship Netball Team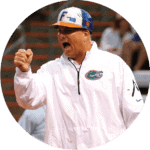 "The most valuable thing that I gained from Athlete Assessments was that the understanding of who I was helped me better coach who they were."
Tim Walton
Florida Gators Softball Head Coach
2014 and 2015 NCAA Division 1 National Champions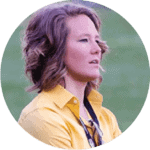 "Our program recognizes the strengths of DISC and our staff could not be happier with the results it has yielded. I will say that there is work involved. As coaches we spend our days making decisions, itineraries, purchasing equipment, recruiting etc. If you are truly interested in DISC for your program, you must be willing to go beyond just reading profiles. The act of applying this does take work and additional effort but when you really look at all the other categories, the time investment for DISC ultimately lightens your load in all the other areas and then some. I would recommend DISC to those coaches who have a passion for becoming better at understanding their athletes and getting the most effective performances out of them."
Becky Carlson
Head Coach, Quinnipiac University Women's Rugby Team
2016 and 2015 National Champions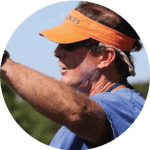 "An article in USA Rowing on the topic of synergy caught my attention. As I started to read it, I immediately searched to the end to contact the author, and found that it was Bo Hanson. We had been so close in three previous championship games and I knew this was the missing link. It was through Bo's assistance that we found a way to get closer to team synergy. He helped us look deeply into the mirror and build honesty with one another. Ultimately, the trust we created was what provided immense value to the end result."
Tim O'Brien
Head Coach, Saint Mary's College of California's Rugby Team
2017, 2015 and 2014 D1A National Champions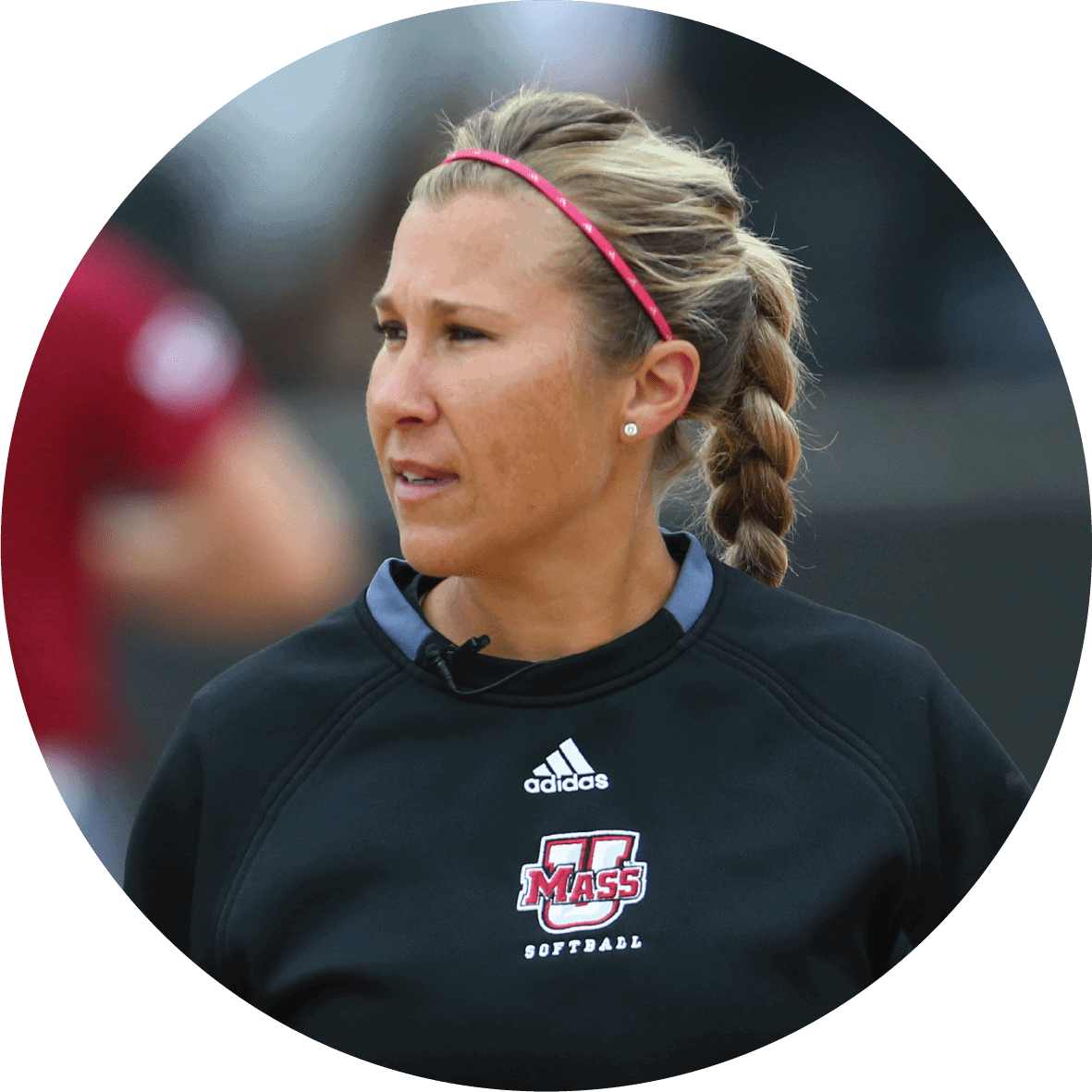 "Bo and Athlete Assessments guided us through the people side of the championship formula and the results are unmistakable. Bo inspired us and educated us that learning to understand the people in our program is the greatest advantage in guiding us back to a championship program."
"We had the skills, strategies, technologies and even the facilities. However, to move forward we needed to be able to better connect and understand the people of our program. It was at this point, I knew I needed Bo and Athlete Assessments. His expertise in team dynamics and athlete profiling were exactly what we needed to grow as individuals so that collectively the team could move forward both on and off the field."
Kristi Stefanoni
Head Coach, The University of Massachusetts Softball Team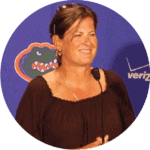 "DISC has given our team a much better understanding of themselves and others and created a common language to discuss our similarities and differences. It has totally enhanced our communication both on and off the field… 
We get a lot of feedback on DISC…who doesn't like learning about themselves? [The athletes] also love being able to identify their coaches, teammates, etc. They also enjoy hearing about our team's culture and how we reframe things like competition (both internally and externally) and how we focus on the person's character and how that has a positive impact on our results."
Becky Burleigh
Head Coach, Florida Gators Soccer
Division I National Championship Coach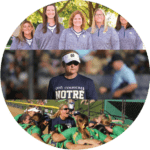 "We completely attribute the staff dynamic success to working with Bo and Liz at Athlete Assessments. We had known each other first as players and Coach, then as Coach and Coach, which helped us really truly understand ourselves as person to person. We now look at each other and are thankful for each other's behaviors because we know and appreciate their value to the complete staff and team.
The use of Athlete Assessments and CoachDISC has had a tremendous impact on the culture of our program. As Coaches, we have been able to really dig deep and gain a better understanding of who we are as individuals and why we do what we do.
Through this understanding and the guidance of Bo Hanson, we have been able to better connect with our athletes and have more effective communication to get the very best out of each athlete that is possible.
Our team absolutely loves the DISC assessments and working with Bo. The discovery of each one's own profile type always generates such excitement on the team. It has allowed us to create distinct roles for each member of the team that fits their own personal strengths.
Through that, the drama is minimized, the culture is clean and our athletes know exactly what is expected of them. It has been the best investment we could ever make in our team."
University of Notre Dame Softball Coaching Staff
NFCA Mid-Atlantic Region Coaching Staff of the Year (2014 & 2016)
"Working with Athlete Assessments has been invaluable to our team culture because our student-athletes were challenged by Bo to be vulnerable with their teammates, to recognize and acknowledge what makes themselves and their teammates great, and to understand how their behaviors directly impact the ability of our team to be successful. 
This challenge was game changing for us because I think we were at a point where our technical skills on court weren't going to improve the way we needed them to unless we invested in the people side of the sport and connect with one another in a way that we hadn't before. The trust we developed amongst the athletes this season allowed our technical skills to grow in a way that they wouldn't have if we were not working with Bo and Athlete Assessments."
Stephanie Wheeler
Head Coach, University of Illinois Women's Wheelchair Basketball Team
Head Coach, USA Women's Wheelchair Basketball Team
National Championship Finalists in 2014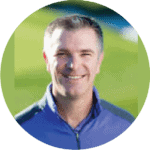 "I've been working with Bo Hanson and using the Athlete Assessments' DISC Profiles for a few years now. I really enjoy working with him and he has significantly helped me understand my players and how to get the most out of each one of them."     

Matt Thurmond
Head Coach
University of Washington Men's Golf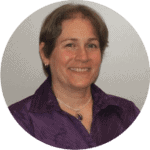 "Working with Athlete Assessments has helped me bring in to focus the type of athlete I need for certain "jobs" on the team. Instead of this kind of "fuzzy" feeling, it is much easier to verbalize the traits we are missing. What Bo has taught me about the cues that mark each style has made it easier to find those players we need. Thanks so much for your help!"
MJ Engstrom
Head Coach
University at Albany Women's Volleyball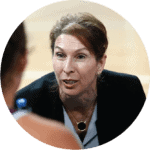 "The change in coaches and athletes behaviors and ownership of living these behaviors everyday has given us the ability to achieve success. Everyone understands each other's unique personality and the role they must play in the team on and off the court to perform consistently and successfully. Bo's knowledge, expertise and guidance was critical to our success in the Firebirds undefeated premiership season of 2011 and 2015 Championship. He is an integral part of our 'team' and the success of winning we all strive for."

Roselee Jencke
Head Coach, Queensland Firebirds
ANZ Champions 2011, 2015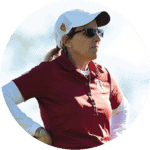 "Bo is very engaging, upbeat and personable. His presentations are informative and extremely useful for all coaches. It's one thing for coaches to recruit top talent, but it's even more important to find out how to coach them successfully. Bo Hanson and Athlete Assessments has a comprehensive program that will help a coach guide and navigate their team to greater success." 
Andrea Gaston
Golf Coach
University of Southern California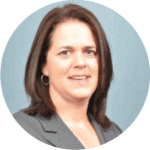 What was important about the work with Athlete Assessments?
"I believe our work with Athlete Assessments took us from being a really good team to being a great team…and not only were we successful on the court, but off the court, it was one of the most enjoyable years of my career."
How did the Athlete Assessments work help you and the team?
"The main thing that Athlete Assessments did for me and our team at UC San Diego was to help me better define roles for our players. Our team was almost entirely made up of relational players with very few take charge players. As I learned about them through their AthleteDISC profiles and the follow up conversations with the athlete and with Athlete Assessments' consultant, Bo, I was able to shift some leadership from one kid to another. This was a huge light bulb that went off in my head and I believe this enabled each of our players to fulfill their most natural roles."
What was of most value from the work you did with Athlete Assessments?
"Better understanding our players and getting tremendous insight from Bo and his vast experience. When our team was 25-0 he continued to give me ideas of how to continue motivating the group and things to watch out for."
What do you recommend about the work with Athlete Assessments?
"There may be only one or two things that this alerts you to about your team, but those one or two things can make a huge difference. It gave me such a better understanding of what our team needed and what was easy for them and what things were difficult for them to do, based upon their natural abilities."
How did you find the level of service you received?
"The service was incredible. You've done an amazing job of coordinating schedules and following up and Bo is always right on time. Plus, when Bo was in the area, he always managed to find time to meet up for lunch or coffee."
Charity Elliott
Basketball Head Coach UCSD, 2012
(now at Loyola Marymount University)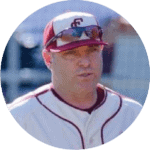 "Right around the time we started working with Bo Hanson and his company, I changed my focus from winning games to really caring about our student-athletes. Ironically as soon as I started caring more about our student-athletes we started winning more games, we started being more successful. Athlete Assessments really helped us connect with one another. Bo did an outstanding job helping our staff and players understand how important the team dynamic is to be successful."
Dan O'Brien
Head Coach
Santa Clara University Baseball
"While I know that Athlete Assessments is a business, I never feel like it when working with them. Bo and Liz genuinely care about our success. I know during one of our talks the staff was at a loss and didn't know how to proceed and Bo calmed us down and led us to a better solution. He didn't give us an answer, he just led us there.
For me it's been great with training. We took the models and applied it to practices. So our staff took a lot of time studying the players by position to see how to train effectively so everyone feels like they got what they needed out of a session. For the players, I think they understood each other so much better that all the little fights/annoyances that happen during a season were pretty much taken care of with no drama.
"The unexamined life is not worth living" is something I really believe. Every coach, administrator, support staff and player should be using DISC. I think if you aren't trying to understand yourself and others so you can work more effectively and efficiently…then what are you doing?"
David Zelenock
Head Coach of Tennessee Tech Volleyball
2010 AVCA Top Thirty Under 30 Coach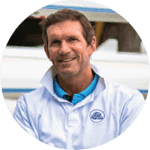 "Athlete Assessments gives every athlete an opportunity to review their approach to training and competition – to take the insights gained and really leverage their performance off a new platform. You've done a great job! Congrats." 
Tim McLaren
Olympic Gold Medal Coach
and World Championship Rowing Coach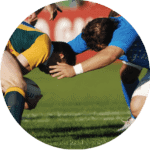 "Outstanding. Found it very rewarding and while Bo was delivering I could easily translate into my coaching behaviors"
"One of the best sessions I have done. Made me think a lot about how I coach"
"Really insightful and gave a very good insight into reading personalities and understanding DISC"
 High Performance Coaches (Level 3)
Australian Rugby Union
Program uses the Athlete Assessments' CoachDISC Profiles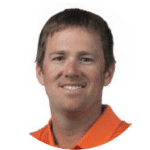 "Working with Bo for the last three years has been tremendous. His understanding of the DISC profile and the various ways to use this knowledge about our student-athletes personalities leave me wishing I had more than just an hour with him each session." 
 Jon Reehoorn
Golf Head Coach
Oregon State University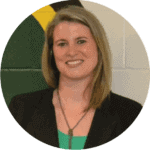 "Both our coaching staff & team's roles were defined based on the DISC profiles and further understood by Bo's insight via staff & team dialogues. We now understand why our co-worker or teammate behaves in a certain way. Our staff was able to frame leadership meetings, 1-on-1 player dialogues, and even practice around the results of our team's DISC profiles. As a program, we have a greater appreciation for the importance of having DISC diversity amongst our team."  

 Corinne Jones
Associate Head Coach Basketball
Niagara University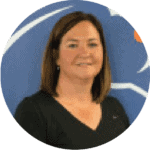 "The Athlete Assessment is an amazing tool that has really helped our team interact with one another, making our practices and competitions more efficient, cohesive and fun. It is surprising how well Bo knows our team without meeting them, and how informative his tools are for us to utilize easily in our program. He has helped our team tremendously!"
Nicole Bird
Head Coach Women's Basketball
Boise State University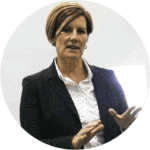 "Bo has been a tremendous asset to our women's golf program at the University of Michigan. He is a wonderful communicator and facilitator to both our coaches and players. We are fortunate to have worked with him and would recommend his expertise to any program."

Cheryl Stacy
Head Coach Women's Golf
University of  Michigan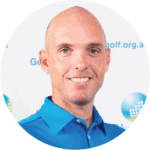 "Bo forms an integral part of our service team. The knowledge and passion that Bo brings to our sessions is invaluable. The Athlete DISC profile allows myself and all our coaches to provide better communication to the athletes both individually and as a group. I get an in depth understanding of each golfer with the Athlete Assessments' AthleteDISC Profile and we use a post-round survey to analyze when they play to "their Profile" and when they don't. What we're consistently finding is that their best rounds are achieved when they play to their game, and not get distracted by the golf course or their playing partners. Just on 'pace' alone, we see the person who can set the speed of play to their preference, gets the best results. And that's just one way I can improve my golfers."

Tony Meyer
National Head Coach Golf
Golf Queensland
"I wanted to let you know how much we've appreciated your help this season. I truly feel one of the biggest reasons we were so successful was because I didn't have to worry about all the "little stuff" and I could just coach! Bo Hanson took the guesswork out of everything for me by helping me to understand each player individually and I really think that is what made us play better. We are still using everything we learned and I can't wait to do it again next fall with my new freshmen!"
Coach Harris Bird
Head Coach Women's Golf
Boise State University
 "Bo's engaging style always captures the attention of our coaches. He is clearly passionate about improving coaches' understanding of themselves and their playing group. The content of his session always seems to be an eye opener for our coaches. The results of the DISC survey along with an in-depth discussion about what it means ensure they walk away with a greater understanding of themselves and why they behave in particular ways. Just as importantly, it provides them with a greater understanding for how their players might have differing styles and how they might have to modify their approach when dealing with particular players."
Andrew Hughes
AFL Coaching & Umpiring Coordinator
About the use of the Athlete Assessments' CoachDISC Profile
in the Level 3 AFL High Performance Coach Program
"Thank you! Your service was Great! The team at Athlete Assessments are very helpful and well informed. The first thing I found was Bo's professionalism and understanding. I got the idea immediately, he has "been there"! Bo's ability to communicate the system in a manner that makes sense, while it is not easy to admit your faults, Bo turns it into a strength. I loved being able to work one on one with an Olympic champion. What's also important is the on-going support, training and reference material available through their network. The key benefit is that I am able to understand my personality, the athletes personality and how I can align the way I communicate with the different types makes my job easy. From that I have been able to relax more when new athletes joins us, I am able to quickly analyse their personality type."
Luke Dawson
Cycling Coach
"By completing the Athlete Assessments' CoachDISC profile I was able to become more self-aware as well as recognize how others respond to my coaching style. I understand that the way I naturally communicate and respond to certain situations may be effective to those who have a similar DISC profile to me, but ineffective to those who have a different DISC profile. I have also learnt that it is beneficial to be the right coach at the right time and that a "one size fits all" approach does not achieve desirable outcomes. Bo Hanson has been very supportive and has a genuine interest and passion to help coaches be better coaches. By understanding how the DISC profile works I have improved the relationship with my athletes and have built a culture based on having fun but at the same time working hard to achieve outcomes and goals. I will always turn to Bo Hanson and Athlete Assessments for ongoing personal and professional development."

Devrim Huseyin
Football Coach
"I attended the Football Queensland State Conference held at the Gold Coast on the 22nd and 23rd of September 2012 and was in awe of some of the presenters in attendance. Bo Hanson was certainly a stand out amongst the quality presenters at the conference. He won you over in the first thirty seconds and then you hung on his every word. His ability to connect with the audience was remarkable. Most certainly having the knowledge and the experience makes for a "good" presentation, but add Bo's charisma to that and you have a "Great" presentation. I left the conference motivated by Bo's presentation and as a presenter at many a conference myself I was envious of how Bo affected every single person in attendance."
Joe Fenech
Head Coach
Capricorn Cougars
"Bo Hanson presented to the parents of players in our elite development program, Project 22. Bo gave an open and inspiring presentation, detailing the importance of the "parent-player-coach" relationship in an athlete's sporting and social development. Bo also conducted a self-awareness workshop with our coaches that was first class allowing our coaches to better understand their own abilities and how they can apply this understanding to improve their athletes experiences. Bo is an outstanding presenter with years of experience as both an athlete and coach educator which allows him to be insightful and engaging in his presentations."

Paul Bentvelzen
High Performance Manager
Football NSW
"Bo's ability to get our coaches thinking about their athletes as individuals and his strategies around getting the most out of their team are first class. Community coaches through to international coaches will all benefit from attending Bo's sessions."

Richie Lyons
AFL Queensland
"Bo was a delight to have at our conference. His fresh and progressive insights in to the coach-athlete relationship and the qualities coaches must cultivate in themselves to be successful in today's landscape are crucial for all coaches to embrace, and will certainly help our coaches best position themselves going forward."


Marissa Fillipou
Coach Development Coordinator & Conference Organiser
Netball Victoria
"No matter how much you know as a coach, the info is only half the story. Communicating effectively – getting your message across – is the key to getting the most out of your athletes. Athlete Assessments makes this process much more straightforward. To be an effective coach you need to know your athletes well – which can be difficult and it can take time. The AthleteDISC Profile is a really valuable tool, in a short survey I can find out the best way to communicate with my athletes – what's most likely to work and what will get the results we all want."

Gary Lynagh
Rowing Coach
(Olympian and three-time World Champion)
"Great, learned lots and made me realize that it is important to match the coaching to the athletes' needs at the right time."
"Great Workshop. Learned lots and opened my eyes to new information."

Nicola Moult
Professional Golf Coach
"Coaching techniques that will bring more clarity to what you do and why."
 Ali Tuai
Victorian State Manager
Touch Football Australia
"Terrific! Fantastic! Never experienced before… to learn more about me as an athlete, and how to train more effective"  
Dean Mercer
Iron Man Champion and Surf Sports Legend
Mooloolaba Surf Club
"The Athlete Profile itself was useful and then being able to pick your own strengths, weaknesses and put them on to one page created a strong and effective method of self assessment and feedback. I think it is impressive that the test only takes 10 minutes – I believe that many players I know would not participate if they had to sit for 40 minutes and do this. By keeping it short and concise it means that both participants and observers are more likely to do without some external factor forcing them."
Dean Mumm
Lock/Flanker
NSW Waratahs Rugby Union
"Thank you so much for the AthleteDISC test. The results were concise and helpful, especially the constructive suggestions on utilizing strengths and strengthening shortcomings. I will be bringing it to my coach to discuss the results!" 
Pat Sullivan
Former Student-Athlete
Northeastern University
"The process of completing the Athlete Assessments questionnaire was so simple and easy 10/10. After completing the questionnaire, the return speed of the assessment was just great."
Dan Sowden
Australian Championships Surfboat Rower
"The AthleteDISC Assessment is exactly the tool that any serious competitor should utilize. In particular, the 360 provides the sort of non-biased feedback that can be incorporated into your workouts from day one, which means immediate results."
 Chip McKibben
USA Olympian and World Champion
"My AthleteDISC Profile gave me an amazing insight into how I see myself and how others perceive me. I intend to really break down the points made in the assessment to improve my training, preparation and performance."
 Sarah Brown
Athlete
Read more Testimonials:
At Athlete Assessments, we're here to provide you with excellence in service and to help you be your best. If there is anything we can assist you with, please Contact Us.