Testimonials from University Academics
We could spend money on flashy advertising, but we know as well as you do that honest feedback directly from clients is the most reliable and credible way to gauge how good a product or service really is. Below is feedback from University Academics who have used Athlete Assessments' DISC Profiles, our specialized services, workshops or courses.
"Using DISC has been instrumental to our leadership programming. It has provided common language, tools for improving communication, and ultimately a road map for our students to grow and develop. We are able to slowly unpack the DISC to help students grow in understanding and awareness. With this tool, they understand themselves, their teammates and their coaches better. We have also been able to have some conversations about how DISC can help with mental health. Students acknowledged that understanding themselves and understanding their teammates helped them better understand how to provide support to a struggling teammate."
"Athlete Assessments shares our goals to better our student-athletes and our department. When we struggle with a problem or task, they help us tackle it. They keep us informed of new ideas and new ways to reach athletes or confront different challenges.  As a facilitator, I feel supported in a way that I can reach out at any time to further my growth and understanding."
Katie Simet
Assistant Director for Academic Services
Marquette University Athletics
"We chose to incorporate the CoachDISC Profile because we thought it complimented the curriculum and would add value to the course. The feedback we have received from students has resoundingly confirmed that this was the right choice. Many students often comment that they were cynical of the value of the CoachDISC prior to the course, but after completing it found it very useful in reflecting on and improving their coaching and personal interactions."
"The CoachDISC Profile has added a perspective that supports, extends, and personalizes our curriculum in a way that students' appreciate. It is no wonder then that the student feedback on the CoachDISC has been overwhelmingly positive despite the added cost." 
Dr Charles "Hal" Wilson
Assistant Professor of Kinesiology
Georgia Southern University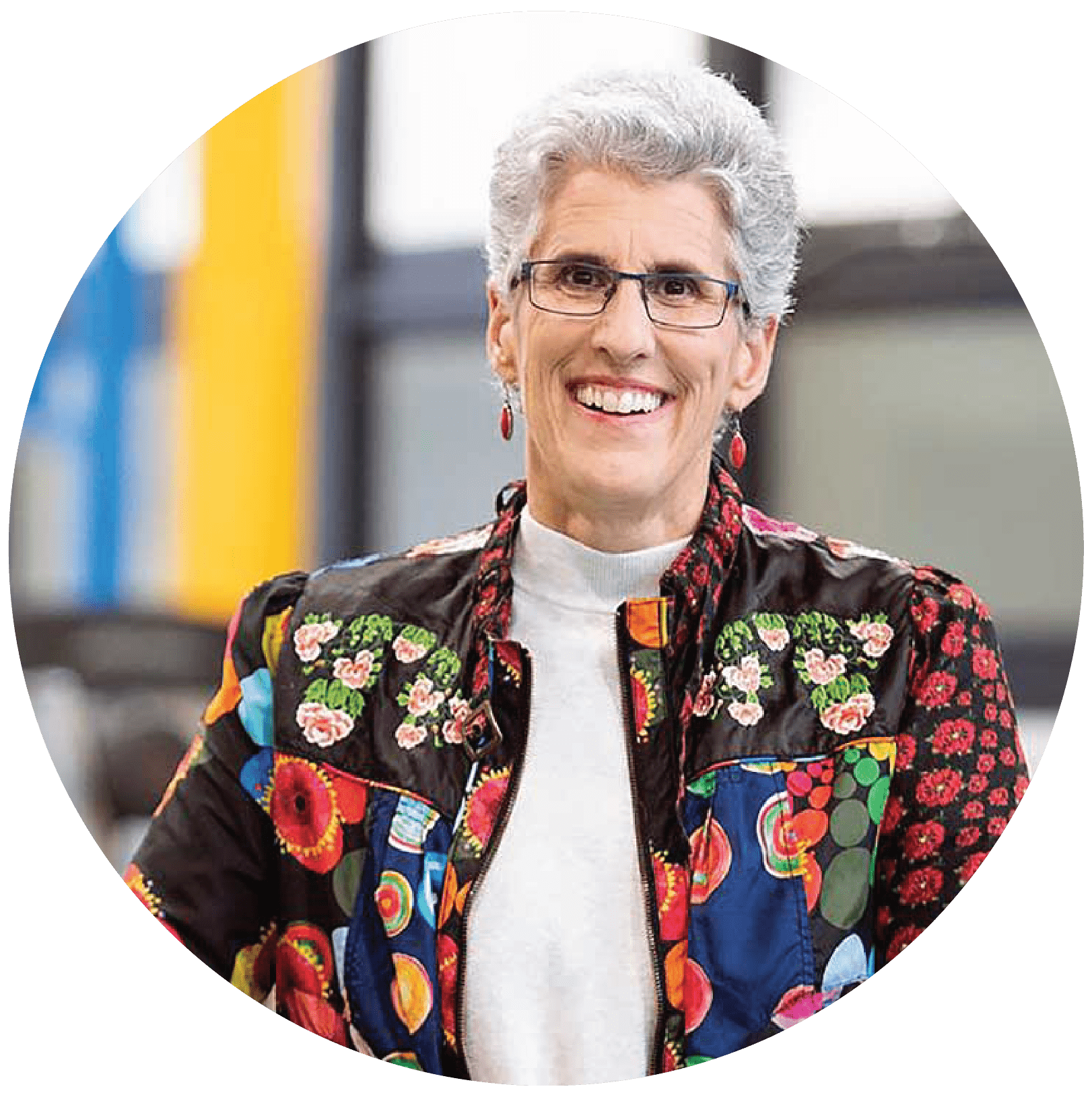 "Athlete Assessments' DISC Profiles are an excellent tool for helping people understand both themselves and others. I have used the card game with a number of groups who cannot afford the full online assessment – and it works really well – both in the sport and corporate environment."
"I am very grateful for the approach made to me a few years ago to become a consultant – I am very proud to be able to work with you (Athlete Assessments) to help teams reach their full potential."
Sarah Leberman
Professor of Leadership
Massey University, New Zealand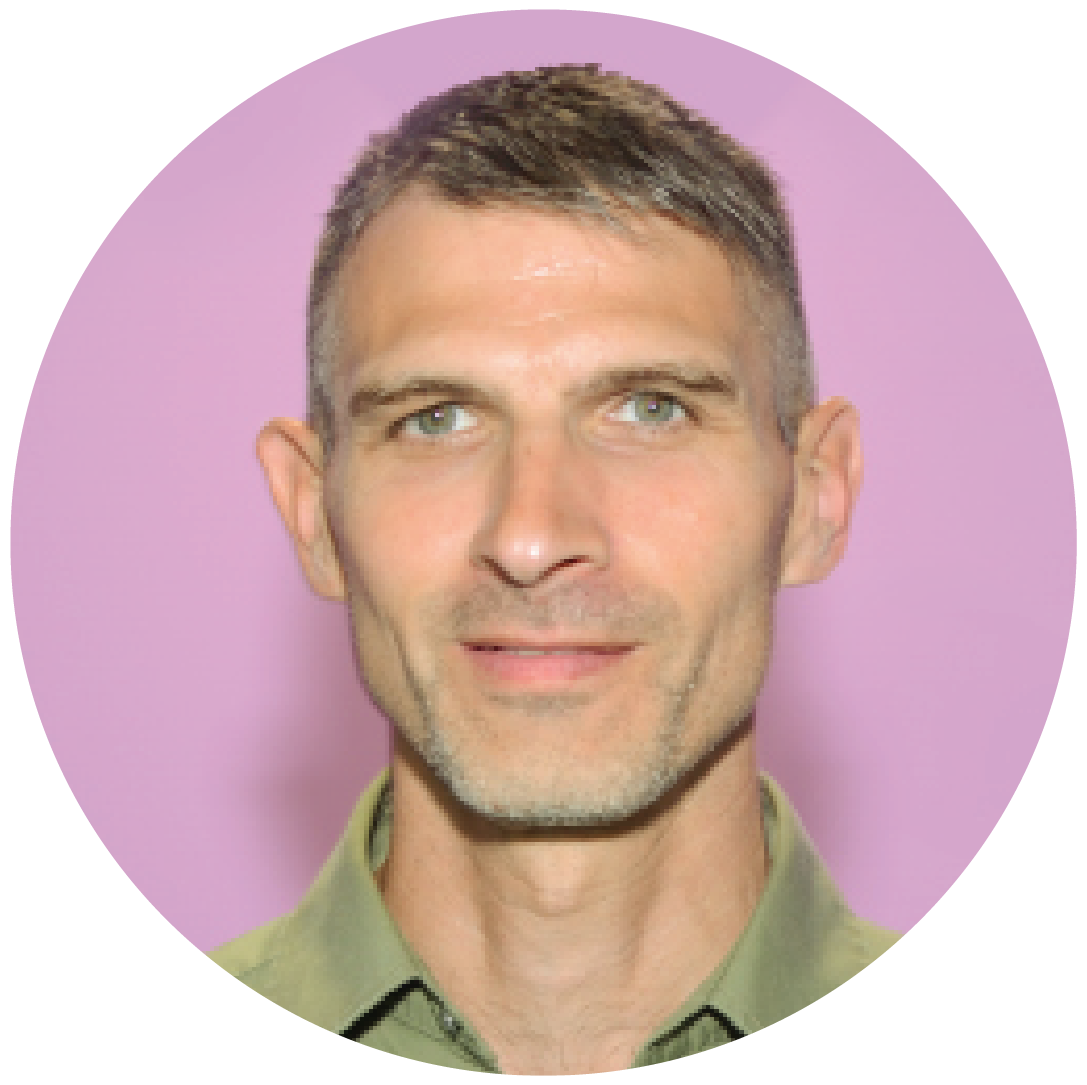 "Working with Athlete Assessments has contributed a great deal to our class in terms of understanding key aspects of leadership and group dynamics. Having such an accomplished athlete and individual like Bo Hanson provide straightforward insight directly to our students has been a huge asset."
"Working with Athlete Assessments has been a tremendous experience. The attention to detail and personal approach by the entire staff has been fantastic, and I would highly recommend them to universities, teams, and any other organizations in the sport industry."
Dr. Steve Swanson
Director of the Sport Business and Leadership
Loughborough University London
"Students develop self-awareness and the ability to work with each other and prospective employers by using Athlete Assessments DISC Profiles. Their profiles create an understanding of their own behavioral tendencies, style of communication and the preferred behavior of the people in their class, group or team. Students find that these are invaluable tools that they can use in the workforce and to sell themselves to prospective employers."
Dr. Clay Bolton
Assistant Professor
Texas A&M University Commerce
"Working with Athlete Assessments has been a great partnership and I know our students benefit from the service and follow-up. The team has been outstanding,"
Dr. Robert Mathner
Associate Professor
Troy University, Alabama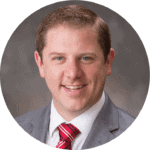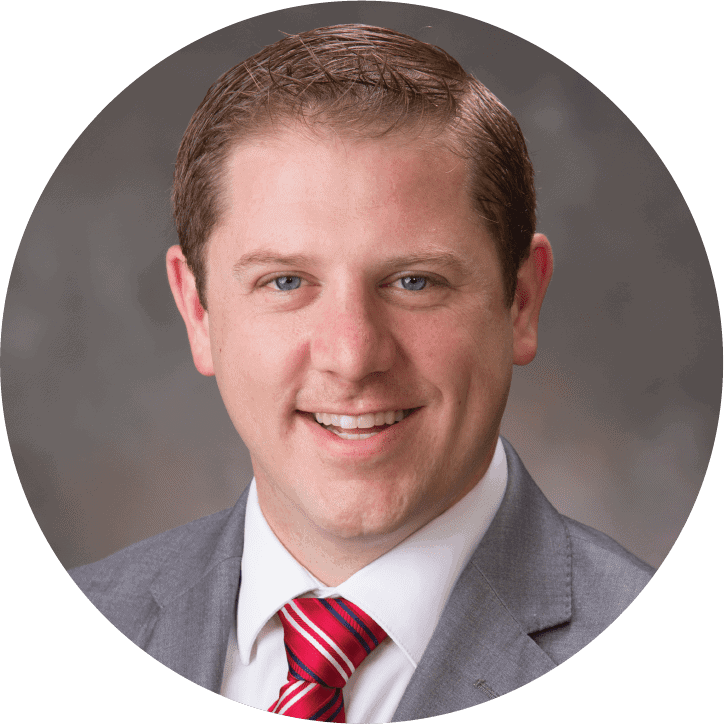 "I have really enjoyed working with Athlete Assessments over the last few years. Despite being located on the other side of the globe from, the team are very responsive, extremely personable and you can tell they care about and enjoy the work they do."
Brandon Urry
Program Coordinator for Masters of Arts in Intercollegiate Athletics Administration
University of nebraska-Lincoln
"My experience with Athlete Assessments and the Sports ManagerDISC profile has been invaluable for students.  I find that they learn about their own behavioral styles- BUT- where the lights really come on is an awareness of how they behave relative to others with whom they work—how they conflict and compliment each other, how they approach and solve problems differently, and how their behaviors impact and are impacted by the styles of others."
Dr. Marlene Dixon
President, North American Society for Sport Management
Professor of Sport Management, Troy University
"The class went extremely well. The students were very impressed, and it led not only to more discussion last week, but more to come next week. The variety of student profiles, and the accuracy with which the profiles connected to each individual, was a great starting point for both self-reflection, and leadership insights. It definitely fits well in this course. Well done."
Robert E. Baker Ed.D
Director, Center for Sport Management
George Mason University
"Our students take the Sports ManagerDISC Profile early in the semester as a way for them to develop a strong sense of understanding of who they are. I firmly hold that the DISC Profile is an excellent way to allow students, future leaders themselves, this important first step; a deep understanding of self."
"We also use the DISC Profiling to assemble teams for group assignments. In this way it helps students facilitate the growth of relationships and recognize the importance of fostering collaboration to achieving common goals."
Jacob Tingle
Assistant Professor
Trinity University Texas

"The value of the partnership I have with Athlete Assessments is that while most activities undergraduate and graduate students do involves learning something new about a new topic in sports, using ManagerDISC and having students critically analyze themselves and engage in 360-degree evaluations of who they are and how their behavioral patterns can benefit a sport organization, helps to create more employment-ready students and benefits students in both the short- and long-term."
David P. Hedlund, Ph.D.
Assistant Professor, Sport Management
St. John's University
"In preparing students for a career in sports leadership, Athlete Assessments' Sports ManagerDISC Profile is a cornerstone tool in our students' development of self-understanding, enhanced collaboration skills for team project, and effective communication strategies to engage with various stakeholders on the job. Bo and Liz provide a valuable service beyond the DISC profile assessment. Their facilitation of customized sessions with students over Skype, resource explanations through video introductions, and creative strategies for maximizing the use of DISC with our students have enriched it's place in our graduate program curriculum. What I appreciate most is their deep understanding and passionate commitment to the application of DISC in developing responsive, effective sport leaders."
Sara Lopez, Ph.D.
Director, Center for Leadership in Athletics
University of Washington
"I just went on an interview and the hiring manager asked me what I considered to be my best strength and I can honestly say I have never been more prepared to answer that question. All in all, I have never known myself better."
Direct Quote from Student
Studying Sport Management
St. John's University
"I am finding so many great uses for DISC in communication, motivation and all things 'people'. From leadership, communication skills, helping with students' researching, and planning career paths."
Jim Tennison
Program Director
Master of Arts in Sport Management
Dallas Baptist University
"The Sports ManagerDISC Profile is a great tool for any sport management course that discusses the managerial roles that students will perform in their future professional lives, or a class that discusses leadership in sport, or any introductory course for student internships.
The value of the Sports ManagerDISC is that it provides critical information about an individual's own traits. I used the Sports ManagerDISC for the first time in my sport leadership course, and students were very impressed with how much they learned about their own behavioural styles as applied to different scenarios of real work environments."
Gonzalo Bravo, Ph.D.
Associate Professor in Sport Management
West Virginia University
"Before going out on their internships, our students take the Sports ManagerDISC profile and find it useful in thinking about how to be successful in their internship and work with others. It's also great to reflect on in class and have meaningful conversations about their professional development."
Amy Rundio, Ph.D.
Program Director, Sport Studies
East Carolina University
"They are wonderful to work with and always willing to customize the Sports ManagerDISC Profile according to the class' needs. I have received nothing but superb feedback from my students who use the assessment to help develop their own professional leadership dossier."
Alyssa Tavormina, Ph.D.
Program Director, Sport Management Master's Program
University of Florida
"I fully recommend including this in your Sport Management Program. It has been a great tool for my students to not only develop their own strengths, but to help them be more fully self-aware on what they need to work on to be better. It's also a tremendous tool for students to spot strengths in other coworkers/interns/employees they may work with and know how to better manage/collaborate/plan with them. The Athlete Assessments team have been nothing but great to work with and are very easy to communicate with."
Brandon Urry
Program Coordinator, Masters of Arts in Intercollegiate Athletics Administration
University of Nebraska-Lincoln
"In the beginning, it was common for the motivated, ambitious students to struggle with group projects. The thought of having to take on the lion's share of work or try to drag their teammates along can be more than frustrating. However, especially in athletics, our projects and events require a significant team effort. We've seen increased group effectiveness, as the students are more aware of their DISC Profile and the profiles of others. As they see the synergy created by a group that is able to function cooperatively and maintain a high level of engagement, they gain a greater sense of value and respect for their group.
Most importantly, I believe that many students begin to recognize the various styles of leadership and become more comfortable in making shifts between leader and follower roles depending on the task.
We've also noticed that the students now have a vocabulary to talk with each other about their tendencies and what they notice when the discussions get heated or the stress builds during a group activity.
The more you understand yourself and the quicker you can identify behavioral traits of your colleagues, you can adapt to the demands of what they need to collectively deliver."
Sara Lopez
Co-Director for the Center for Leadership in Athletics
Program Director for the Intercollegiate Athletic Leadership (IAL) M.Ed
University of Washington
University Academic Case Study Testimonials
Marlene Dixon: A+ Academics in Online Learning – Online Sport Management courses are growing exponentially. Your course needs to compete with the best. Learn from Marlene Dixon, incoming president of NASSM and leader in online learning.
Dr Robert Baker: The Balancing Act in Sports Management – the balance provided in the curriculum directed by Dr Robert Baker at the College of Education and Human Development (CEHD), George Mason University, is what makes their program sought after.
Brandon Urry: It's the Practical Experience that Makes a Difference in Sports Management – Program Coordinator for Masters of Arts in Intercollegiate Athletics Administration at the University of Nebraska-Lincoln, Brandon Urry makes sure his students stand out from the crowd by focusing on the "people side".
Dr. Robert Mathner: Role-modeling Success Strategies in Sport Management – The value of fostering meaningful relationships is a key concept Dr. Robert Mathner, an Associate Professor at Troy University, Alabama, instils in his Hospitality, Sport & Tourism Management (HSTM) students.
A+ Academics: David Hedlund – David P. Hedlund is well recognized for his academic research and real life success in sport and business. The faculty at St John's are dedicated to strengthening their position as a top destination for students wishing to study Sport Management.
Leadership is as Leadership does: Jacob Tingle – This brief but incisive quote resonates heavily with the modern notion of leadership. Professor Jacob Tingle from Trinity University observes firsthand the benefits of leadership development focusing on behavior rather than personality traits.
The Team Works: University of Washington – A strong aversion to group assignments is a common refrain amongst students, program participants and professional academics. The University of Washington's Center for Leadership in Athletics, has mastered successful group projects.
A Passion for People: Jim Tennison
 – The Professor of Sport Management at Dallas Baptist University tells his students that passion and good communication are integral components to a successful career in sport, in any role.
Preparing Students for Success: St. John's University – The research which confronts sport management educators and career service personnel cannot be ignored. The challenge continues to be balancing academics with real-world demands, and particularly for sport management being an applied field.
Client Case Study: Sara Lopez – We are extremely confident that using the Athlete Assessments' Sports ManagerDISC Profiles with our master's degree students is enhancing their experience in our intensive academic program and better preparing them for future roles as leaders in athletics.
Read more Testimonials:
At Athlete Assessments, we're here to provide you with excellence in service and to help you be your best. If there is anything we can assist you with, please Contact Us.