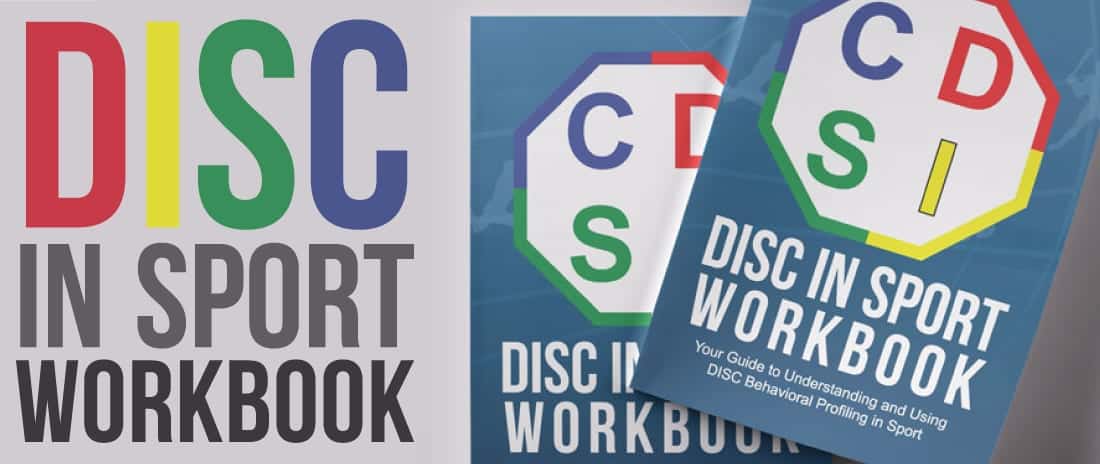 Athlete Assessments' DISC in Sport Workbook
Knowledge is powerful when combined with action. The DISC in Sport Workbook is all about taking the knowledge of DISC behavioral profiling and putting it into action within your sporting environment. It will help you achieve improved performance and enjoyment of your sport through improved communication and more effective relationships.
Sport is played by people, coached by people and managed by people. So, let's make the people side your competitive advantage with the help of the DISC in Sport Workbook.
This workbook brings together your ability to understand and manage your own behaviors with your ability to understand the behavior and needs of others. It positions you to work with, influence and interact with people more effectively, improve communication and ultimately your results. This is a game changer in sport.
Within the workbook, join our team of DISC Coaches to explore the application of DISC theory to many different real-life sporting situations. This is an educational opportunity that is easy for any athlete, coach or sports professional to understand and implement.
Don't take our word for it, view a sneak peek of the DISC in Sport Workbook below.
More about the DISC in Sport Workbook
This vibrant, 52-page workbook is your guide to understanding and using DISC behavioral profiling in sport. This workbook breaks down the history of DISC, how to identify DISC behaviors, how and when these behaviors work harmoniously and when they don't, and communication strategies for different people. It is jam packed with easy to follow illustrations, activities, quizzes, Q&As and case studies.
Use the DISC in Sport Workbook to build your own knowledge and experience with DISC behavioral profiling, or use it with any workshop or activity you have planned for your team or group. This workbook is ideal for team training sessions to develop self-awareness and valuing of others, at any stage of the season, and ideally during pre-season preparation (so you can benefit from the value of these experiences throughout the season). Also, you may choose to use the workbook to complement other team development sessions you are running, in the classroom and staff or coach development.
Best of all, this is a quality resource that is affordable. Buy just one or benefit from the quantity discounts when you buy more.
Each DISC in Sport Workbook is also accompanied with a free Coaching Card, which is an excellent resource that captures the fundaments and is easy to carry with you.
Buy your DISC in Sport Workbooks NOW!