High School Team Program
Developing a winning team culture is not a rite of passage. It is a process requiring deliberate planning, careful execution and steadfast focus.
What do high school teams have in common with the world's best teams? They both fall over or reach their best potential based on whether or not they get the people side right. Just because High School teams aren't competing for Olympic medals doesn't mean they should ignore the most important performance factors.
In elite sport, equipment is equal among competitors, physical conditioning programs are indistinguishable and game or race strategies are often duplicated. The only true competitive advantage is gained by investing in the mental, emotional and relationship skills of your people.
Sport is played by people, coached by people and managed by people, so it is imperative to get the people side right.
At Athlete Assessments, we're experts in the people side of sport. We know sport and live high performance every day. Our reputation and proven success at the elite level speaks for itself. The results that our National, Olympic, Professional and Collegiate team clients achieve directly reflects their focus on getting the people side right.
And we want to make sure our future sport stars benefit from our expertise too so we have created the Athlete Assessments' High School Team Program.
We recognize the cost of our programs are often out of reach for many, so we've taken the key elements of these elite team programs and made it more affordable.
At a High School level it is important that young teams have the opportunity to develop their people skills. Our aim is to make a significant contribution to your program's development and success that will serve your students in so many ways both on and off the court or field…
The Athlete Assessments High School Team Program has been specifically designed for high school sports and is your guide to maximizing the people side of your team.
Benefit from dedicated time to develop your Coaching Style and Philosophy
Improve communication and relationships within the team
Get a 'blue-print' on how to coach to your athletes' specific needs
Know with confidence how to develop strong team chemistry
Enjoy a fun and highly interactive program your athletes will embrace
Guaranteed to deliver improved performance and results
What's Included?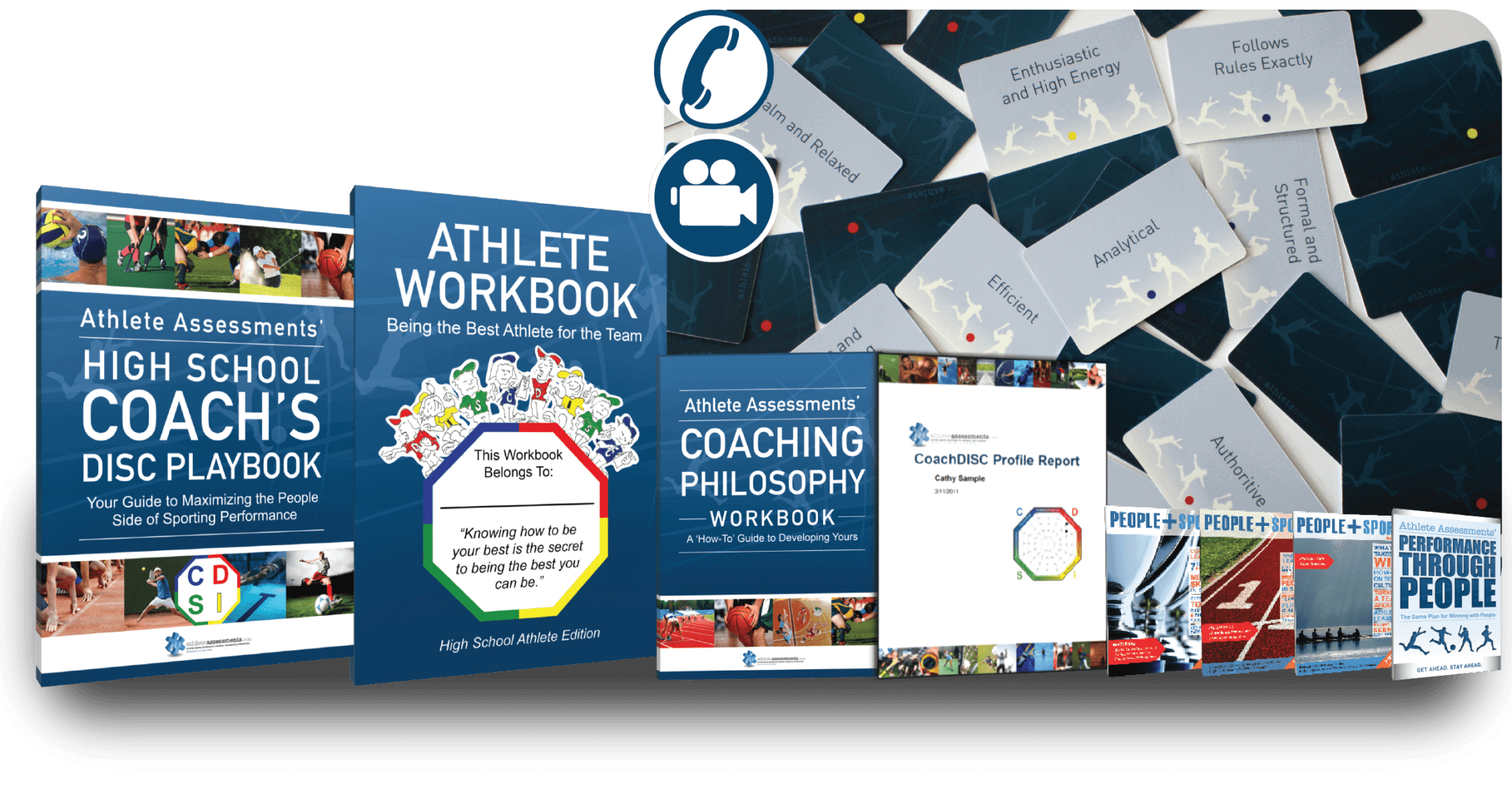 Athlete Workbook: As a master copy, you can photocopy it for each of your athletes and use it year after year.
CoachDISC Profile: This online assessment develops self-awareness of your coaching behaviors, preferences and style. After completing a 10 minute survey you will receive a detailed report outlining how you can be more effective with your communication, build stronger relationships with coaching staff, athletes and others, have a deeper understanding of your motivation, strengths and areas for development.
Coaching Philosophy Workbook: A must-have for every Coach.
DISC Card Game: 108 cards allows for up to 24 athletes to play at a time. Full instructions and 25 Coaching Cards included. Fun, interactive and insightful.
Video Library: Client only video library and resources, including posters to download and print for your school.
Administrative Support: If you have any questions or need assistance.
Extra Coaching Resources: Including the Performance Through People Playbook, most recent issues of the People+Sport Magazines and Inspirational Coaching Quotes book.
Full 100% money-back guarantee

Download High School Team
Program Brochure Today!

Discover all you need to know about Athlete Assessments' High School Team Program today.
Get Your High School Team Program Today!
Take advantage of our special price. The High School Team Program usually sells for $695,
BUT for new clients there is currently a special price of $495 which includes
A BONUS ONE HOUR CONSULTATION WITH BO HANSON.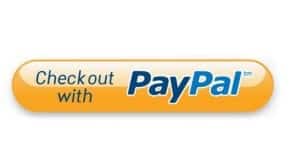 Want to know more?
At Athlete Assessments, we want to provide you with exceptional service. If you're looking for more information, please fill out the form below and one of our consultants will get back to you within 48 hours to discuss your specific needs. Or, you are more than welcome to give us a call now.
At Athlete Assessments, we're here to provide you with excellence in service and to help you be your best. If there is anything we can assist you with, please  Contact Us.