How DISC helped Dr 

Laci

 McRee engage students, change her teaching delivery and live Servant Leadership 
By Mim Haigh, Sports Writer – Athlete Assessments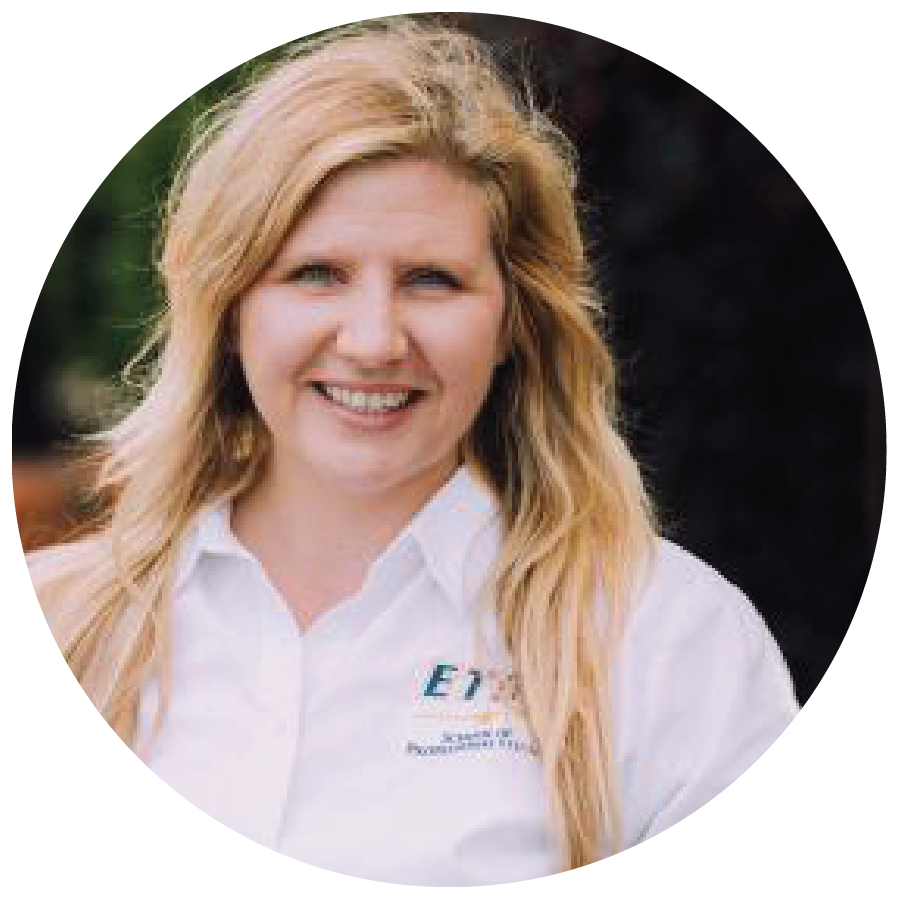 In this inspiring and motivational interview, we find out exactly why and how Dr LaciMcRee, Associate Professor of Kinesiology at East Texas Baptist University changed her style of teaching delivery, increasing student engagement which was reflected in improved student feedback. She gives us an insight into the mechanics of the change and how it resulted in a deeper understanding of leadership and an increased ability to live her #1 teaching value. She was also able to make curriculum changes to equip students with the skills they need to lead their future colleagues in the exciting and challenging world of sport business.
Laci has a doctoral degree in Kinesiology from Texas Women's University Denton, a Masters in Kinesiology from the University of North Texas, and a Bachelor of Science from East Texas Baptist University with a double major in Kinesiology and Psychology. Her areas of expertise include sport management – branding, marketing, and online communication, coaching, sport and exercise psychology.
Coupled with that subject specific knowledge, 

Laci

 is dedicated to engaging and leading her students to success at East Texas Baptist University, their subsequent careers and lives after university.
Situated in the piney woods of Marshall, East Texas Baptist University is distinctly committed to embracing faith, engaging students, developing leaders and enhancing the community. East Texas Baptist University is actively involved in the communityand students are encouraged to apply their course content to learning outside the classroom.
We'd like to start at the end of this story and share some of Laci's most recent student feedback. These statistics reflect significant changes in Laci's delivery style, student engagement and curriculum. The highest scores she received from her students (30 students answered the survey) were:
4.97 out of 5 for "The instructor invited comments and questions from students."

4.87 for "My professor demonstrated his or her faith."

4.83 for "The instructor showed an interest in my learning."

4.80 for "The instructor encouraged student interaction on course topics."
Laci's recounts how DISC (the behavioral profiling tool) and specifically Athlete Assessments' DISC Profiles which are specifically for the sports industry – gave her a framework to understand student feedback; which was telling her that something had to change. Going forward, DISC also gave her a simple process to connect with students wherever they are on their learning journey.
To get the DISC process underway with Athlete Assessments, Laci took the 12 minute online survey that generated her own unique Sports ManagerDISC Profile giving her an understanding of her behavioral style; the way she liked to approach tasks, how she builds relationships and the way she likes to receive information or be communicated with. When she applied this knowledge and its related learnings about other people's styles to her student feedback, the way forward became a matter of process.
That process has been valuable because supporting students and progressing them on their journey is a personal passion and one which initially drew Laci to teaching. She says, "I like to help people get from point A to point B. Whatever that means for them. Even though each student is taking the same class, they all have different needs, abilities and most-likely different destinations after they graduate. I learn so much from getting to know each one and I find it most exciting to help each one get a little closer to whatever goal that they have." 
"

Teaching future coaches, administrators, and teachers is one of the most important jobs in society. So many people's lives are impacted by those we teach. My hope is that I am able to encourage and train people that create life changing moments for other people.

These professions impact people for good or for worst… and my hope is to teach each of them how to lead like a servant leader and leave a positive impact with people they interact with."
It's said that teaching and coaching lie on a daily continuum somewhere between the act, the art and the craft of influencing people.
Here's how Laci refined her skills in the craft of influencing or teaching to ignite and engage her students.
Laci

 Recounts The Process
"Over the past three years I have been working on improving the experience of my students while they are in the classroom. I had done everything from charting out the amount of time it would take students to complete each project, to creating a step by step process to help students get started. However, what I had missed was my delivery style.
A friend of mine suggested I take the DISC assessment, I researched and knew that this was the missing piece of the puzzle.
As most of you probably can figure out just by reading this so far, I am a get it done kind of person. I realized I needed to focus on honoring how other people like to get it done and support them in their process. That sounds like something really simple, but I was able to turn my frustration with how students were approaching projects in my class to understanding. If this helps one young professor get the perspective change that I got, this interview is worth it."
Laci elaborates, "I think in the past I have focused on WHAT I was teaching instead of HOW. It [DISC] also helped me answer WHY certain students' behavior would be different than anticipated. For example, my S students [Steadiness Style] want me to read the directions with them or they come to my office before reading the directions. They just want me to help but don't know what they need help with. I never understood that until now. I know how to redirect them and help them reflect on how they can get started."
She adds, "I understand communication and behavioral styles better. I realized that each style has its positives and negatives and how to navigate them. It has helped me slow down and honor the relationship over the task.

"
So, we asked Laci if she were to give one piece of advice to others working in the field, what would it be? She replied, "Listen. I resisted changing my approach for so long… well because I was leading the way I wanted to be lead instead of leading the way the majority of other people wanted to be lead. I was inflexible to other people and I was more concerned with the task than I was with people. I blamed it on me being a young professor. I felt that students didn't want to do what I asked because I was a younger professor. However, I am not so young anymore and I was still having resistance. DISC helped me begin to listen with different ears and act accordingly. Listening to people is the most important thing you can do as a teacher."
One of the forms that listening takes is absorbing student evaluations, Laci talks about how valuable they are to her and how they inform and change her teaching process and content. She says, "student evaluations are taken after each semester. The most important feedback is in the comments. It also helps me understand the perspective of the student. I have made changes to assignments and the support services I offer based on that feedback from students."
Laci teaches the Organization and Administration of Kinesiology and Sport which provides a study of the principles and practices of personnel leadership, planning, budgeting, scheduling of facilities and events. She also teaches Sport Management and Marketing which offers an insight into the role of sport management and the marketing industry's ongoing effort to connect with consumers and both courses examine and teach leadership: the requisite skills and knowledge.
In addition to working on her own self-awareness and learning to identify the behavioral patterns of all of her students, Laci has integrated DISC into her curriculum so her students benefit from the leadership learning in the same way that she has. All students take Athlete Assessments' CoachDISC or Sports ManagerDISC survey to generate a Profile (whichever profile meets their needs), then they take this awareness and apply it in the classroom setting. Lacy explains, "I reconstructed my Organization and Administration course to include two 5 minute short meetings led by students in the first half of the class, and two 15 minute meetings in the second part of the class. I integrate DISC training into the course and they are challenged to identify the styles of others in their small group and to interact positively with each style. This type of training has really changed the experience of my students in the classroom and it has helped them gain skills that they will use in the workplace."
Summarizing the way that Athlete Assessment
s has supported her to implement DISC in the classroom, 

Laci

 says, "The entire Athlete Assessments team has been available when needed and helped me implement DISC live with Zoom 
meetings in the classroom. Students participated in the online sessions and I could really see "buy in" when they found out how many teams use their DISC Assessments specifically for sport. I have not had one student complain about the DISC assessment or the assignments we do with the DISC."
---
Laci uses DISC knowledge to teach and live her #1 teaching principle: Servant Leadership.
The Servant Leader ensures that other people's highest needs are met first and that they grow as a whole person.
---
Laci explains how this principal shaped her teaching processes and how she equips students to thrive and be world changers in their professional careers. She says, "Servant Leadership is something I should have learned before now. However, it was never in my curriculum as a student. I make an effort to teach Servant Leadership and it's the way I approach the DISC training. Servant Leadership is not about compromising your "comfort", but it is about meeting people where they are so that you can get them to perform better."
"In order to be a world changer, you need to be a people influencer within the people that are beside you, and across from you. My hope is that my students are able to learn how to lead the 4 different DISC styles through the meeting simulations that we practice in class and mock interviews. During the mock interviews, the interviewing panel try to guess the DISC style of the student they are interviewing and explain their answer."
"Students are better able to understand the way they approach problems and success. They are also able to connect with others and understand where they are coming from."
"An increased ability to communicate effectively counteracts what Laci identifies as the #1 issue facing students. She says, "technology has changed the way we communicate and for most students it has negatively affected the way they communicate in one-on-one or small group interactions. I believe that students who learn to communicate more proficiently are more successful after graduation. My classes are tailored to increasing students' communication skills."
A fundamental principle of education at East Texas Baptist University is out of classroom learning, which sees students take their learning into the community. Lacirecalls just how important that workplace learning is. She says, "I teach a sport tourism class where we get to go visit people at their sport, exercise and recreation professions. Students get to see first-hand what it is like to work in the real world and across about 12 different types of jobs in the industry. I realized after taking that first trip, that students can only learn so much from a textbook and need to get real life skills."
Because leadership is such an important skill, we asked 

Laci

 what the critical aspects of leading people are, she says, "identifying the other person's behavioral preference and meeting them in their comfort. Identifying the behavioral style is the first step and then tailoring your leadership style is the second step. Not everyone "buys into" the idea of leading other people in their comfort zone."
Talking about the way she works with each style, Laci says, "typically, the best breakthrough I have found is when I give S's the due date extension they want but don't want to ask for. C- Letting them tell me the due date that works best for their schedule. Providing extra opportunities for asking questions. I- Giving more time for them to have fun and express themselves in the group setting. D- Let them make a decision. Ask them what is most important to them."
In addition to the DISC skills, we asked Laci to list the top 3 things that have helped her succeed in her work with students. Here's her list: 
Create trust. If they know that I want to meet them where they are at, they are more willing to trust me. They tell me what's really going on and how I can help them. Once the word gets out that I will help anyone where they are at, they are willing to put in their best work.
Create safe failure. I schedule rough drafts for every major assignment. Everyone has the opportunity to make corrections and get peer-feedback before I grade it. Typically, every DISC style approaches the rough drafts differently, but they all get it done with the opportunity for safe failure.
Create opportunities for success. Everyone measures success in different ways. I try to help the student figure out what makes them successful in my class and provide positive reinforcement for that.
True to the notion of the teacher as major influence in students' lives when we asked Laci about her career highlights, she said, "I am most proud of seeing my students go on to Graduate School and achieving in their career afterwards. I never thought I was Graduate School material until a professor spoke life into me and encouraged me to apply."
Where to from here?
Dr Laci McRee uses Athlete Assessments' Academic Program as part of the curriculum at East Texas Baptist University.
Whether you teach Sport Management, Sport Coaching, Sport and Health Sciences or Sports Psychology, provide your students with the skills which differentiate them when they enter the competitive sports industry. The success of your students reflects the success of your University Academic Program and we want to help you achieve success on all fronts.
Find out everything you need to know. We'll send you a full information pack and organize your trial at no cost to you. We also will review your syllabus and make recommendations on the best way to incorporate the program within your class.
Contact us to receive your own information pack and free trial now.
Follow Us or Share this Post: