Performance Reviews for Sport
In the business world, more than 90% of private sector organizations have a performance appraisal system in place because they are effective in developing greater performance. So why is it any different for sport?
When we ask people about their end of year or season performance review, we receive a myriad of responses and to be honest very, very few people have any element of a positive, useful or relevant experience to tell us about. Most people feel their existing Performance Review process is ineffective and many don't even have a consistent process each year. This needs to change. Performance Reviews are vital for any successful sports organization and CAN be extremely rewarding, useful and stress free – if you get the execution right.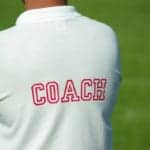 Coach 360 Performance Review for Sport Coaches.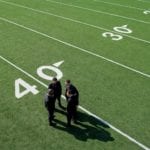 Sports Manager 360 Performance Review for Sports Professionals.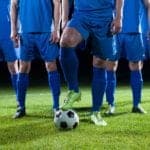 Athlete Leader 360 Performance Review for Captains and Leaders.
The Importance of Performance Reviews for Sport
All too often in sport, performance is judged by whether your contract is extended, or you are getting fired. For captains and coaches, there is more to understanding performance than a win-loss record. On the management side, the performance of sports administrators and professionals is more than just financial or numerical data. While it can be easy to gauge success on just these quantitative measures, it is not just about what you achieve, it is how your people achieve it which is important.
A sporting organization's most important asset, and scarcest resource, is its people, not its facilities and equipment. So we need to ensure we are looking after them, assisting them to develop and providing them with feedback on their performance. Performance Reviews are about drawing a line in the sand to set plans for continued future success. Importantly, they are an opportunity to review and reward what is going well, as well as what can be improved on.
From the comments we hear, in sports organizations, performance reviews are often poorly managed or put in the too hard basket. And while your initial reaction may be to cringe at the thought, we can help make your end of year or season review into a positive and valuable experience. At Athlete Assessments, we use a tangible measure of the 'people side' of your organization. With our consistent approach, your organization can focus on your people's strengths and look to the future of your continued success.
Performance Reviews for Sport
Take the 'cringe' out of Performance Reviews for sport and deliver a significant development opportunity using the Coach 360, Sports Manager 360, and Athlete Leader 360. Transform your Performance Review Process into the most valuable experience for all involved.
Rely on a solid and proven methodology
Easily incorporate feedback from all involved
Identify any blind spots or perception gaps
Enjoy a consistent, smooth approach, year in year out
Athlete Assessments Performance Reviews for Sport combines the necessary professional support with the ease and efficiency of an excellent online assessment program. Choose the level of service right for your sports organization, from self-service to full consultation.
Be strategic and take the stress out of managing the 'people' side of sport. Rely on the extensive experience of our team. We know sport and live high performance every day.
The Coach 360
There is more to understanding a Coach's performance than simply whether the team won or lost. A coach's performance review is a critical element of your program to get right, to ensure recognition of what has been achieved, together with setting plans for the success of the future years.  The Coach 360 Performance Reviews have a proven methodology and are built around the Eight Coaching Effectiveness Abilities. This important process can be an extremely rewarding, useful and stress-free experience. For those coaches who know the success of their team or athletes depends on them developing their coaching competencies, the Coach 360 provides the ideal pathway. Find out more about the Coach 360.
The Sports Manager 360
The success of any sports organization is due to the vital contributions of sports administrators and professionals. Ensure you are looking after your most important assets' (your people!) by assisting them to develop and providing them with feedback on their performance. Set plans for future success using a consistent and tangible measure of the 'people side' of your organization. Provide your sports managers and professionals with a comprehensive understanding of the Eight Manager Effectiveness Abilities, and a valuable Performance Review experience, with the Sports Manager 360. Find out more about the Sports Manager 360 today!
The Athlete Leader 360
Your captains and athlete leaders have the unique opportunity to define the success of a team. A study found that 98% of all coaches agreed that the effectiveness of their team captain directly impacted the team's win-loss record and yet 73% of coaches did not provide their captains with any leadership development. Developing your captains and those in the athlete leadership group is fundamental to your success as a team. But how do you begin? The foundation of all leadership development is increasing self-awareness, identifying their strengths, their areas for development and setting a plan forward. Get a solid and consistent method to gauge the development needs of these critical people in your team with the Athlete Leader Performance Review. Find out more about the Athlete Leader 360 today.
Request a Sample Report
We welcome you to contact us for a sample report. We are already providing this service to existing clients and we can share more information about the different levels of services available, on request.
DISC and Performance Reviews
Many clients have previously completed their DISC Profile and you may be wondering how the DISC Profiles relate to the Performance Reviews. Fundamentally, they are both useful tools for further developing self-awareness and supporting the individual's professional and personal development. Both start by completing a survey as how they see themselves in their sporting role and both have the ability to include others – we call them 'observers'.
The Athlete Assessments' Athlete Leader 360, Coach 360 and Sports Manager 360 focus on eight skills and encourages those working with and around the individual to be actively involved by providing feedback about the performance of their role. The DISC Profile is a behavioural assessment, which identifies the person's preferred sporting behaviours, their personal preferences and style.  Using the information within the DISC Profile report, you can be more effective with your communication, build stronger relationships with coaching staff, athletes, management and others, and have a deeper understanding of your motivation, strengths and areas for development. With the DISC Profile, 'observers' are an optional inclusion whereas with the Performance Review they are a critical part of the process.
At Athlete Assessments, we're here to provide you with excellence in service and here to help you be your best. If there is anything we can assist you with, please Contact Us.