Video Presentation by Bo Hanson, 4x Olympian and Coaching Consultant
Recorded during an ABC TV Interview, in this video Bo Hanson discusses who Athlete Assessments have worked with in their past decade in sport.
Now you can see other Q&A videos, submit your own question below or return to the beginning of our video section.
Using the proven sports profiling for athletes, coaches and professionals, Athlete Assessments have worked with some of the top international sporting teams, colleges and professionals.
Get Your Questions Answered- Submit a comment below!
Athlete Assessments has a series of videos in which Bo Hanson answers questions we receive from our clients and contacts.  The most interesting topics are covered from a wide range of issues.  Benefit from these insights and you are also very welcome to submit your question too.
---
At Athlete Assessments, we're experts in the people side of sport. We know sport and live high performance every day. Our reputation and proven success at the elite level speaks for itself. The results that our National, Olympic, Professional and Collegiate team clients achieve directly reflects their focus on getting the people side right.
Athlete Assessments' Team Programs have been specifically designed to maximize the people side of your team.
Achieve improved performance with better communication, relationship and conflict strategies
Get a 'blue-print' on how to coach to your athletes' specific needs
Know with confidence how to develop strong team chemistry
Team Programs include DISC Profiles, detailed Coach's Resources & Consultations
Work with a 4x Olympian with over 15 years in Coach Development & Leadership Training
Guaranteed to deliver improved performance and results
Looking to catch up?
You can watch all videos in the 5 Minutes with Bo Hanson series.
At Athlete Assessments we're here to provide you with excellence in service and to help you be your best. If there is anything we can do to be of service, don't hesitate to contact us.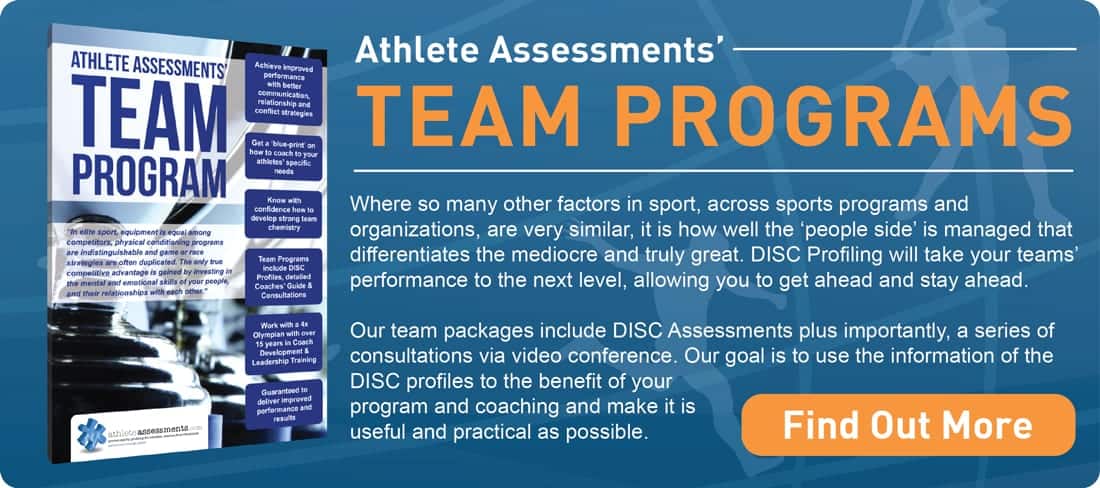 Follow Us or Share this Post: