Best Practice People Management in Sport
Articles and Videos
We cover best practice in People Management in sport! Find out all you need to know when it comes to succession planning, performance reviews, athlete induction programs and so much more. You may also be interested in our most popular, most recent and other categories of articles and videos.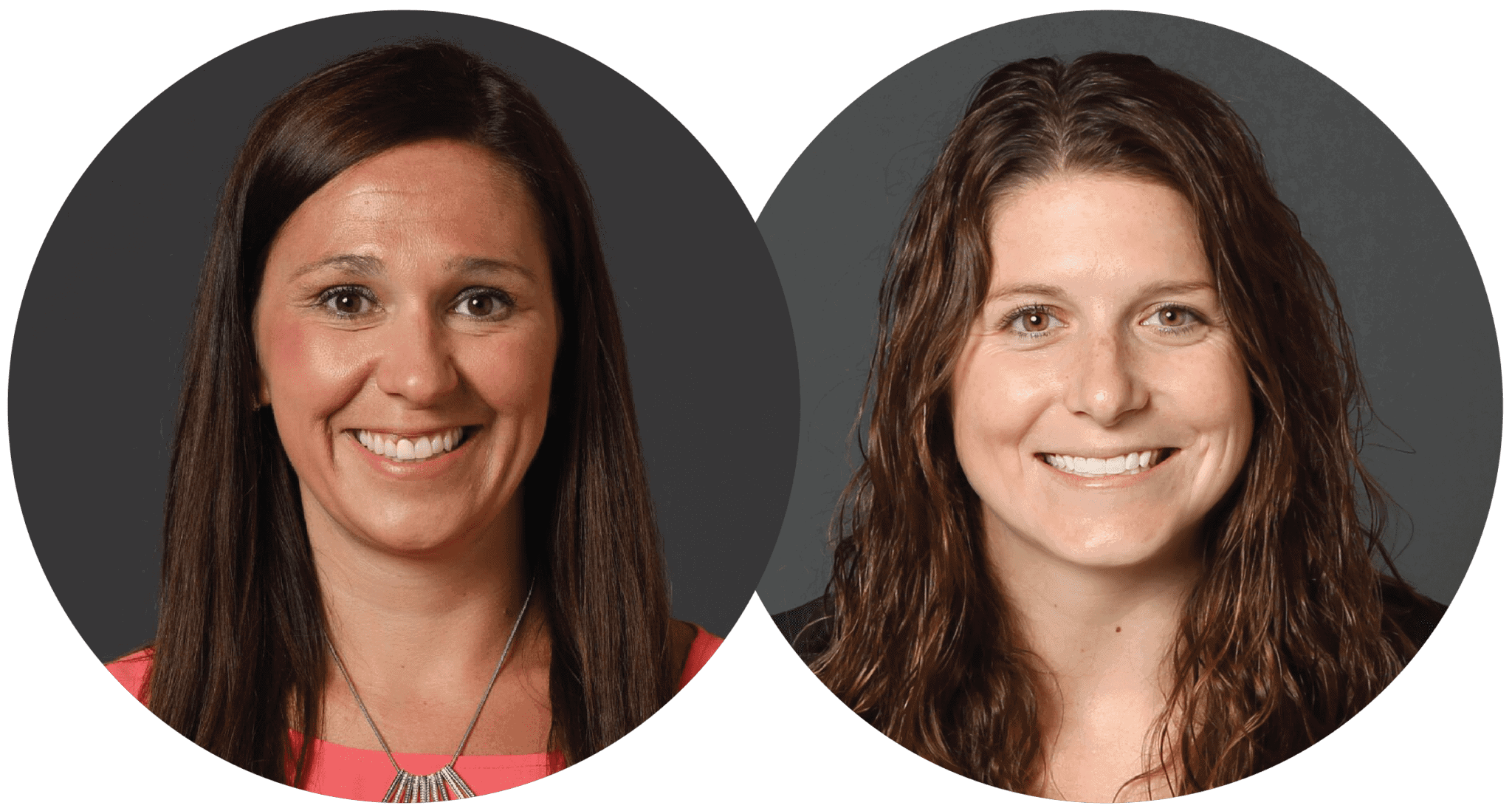 We catch a glimpse of that guiding philosophy in action as we talk to Katie Simet and Nicolle Skoien, of Academic Services in the Athletic Department at Marquette, about their work. On a daily basis, both Katie and Nicolle work with diverse groups of student-athletes, developing curriculum, departmental programs and individual strategies to ensure student-athletes reach their goals.
When Georgia Southern University formally acknowledged Hal Wilson's prodigious contribution to coaching and the community with the Waters College of Health Professions Award for Service, they recognized the thousands of hours that Hal (and many coaches for that matter) spend every year, when he mentors and coaches athletes and coaches, propelling them forward, taking steps alongside them as they fulfil their dreams.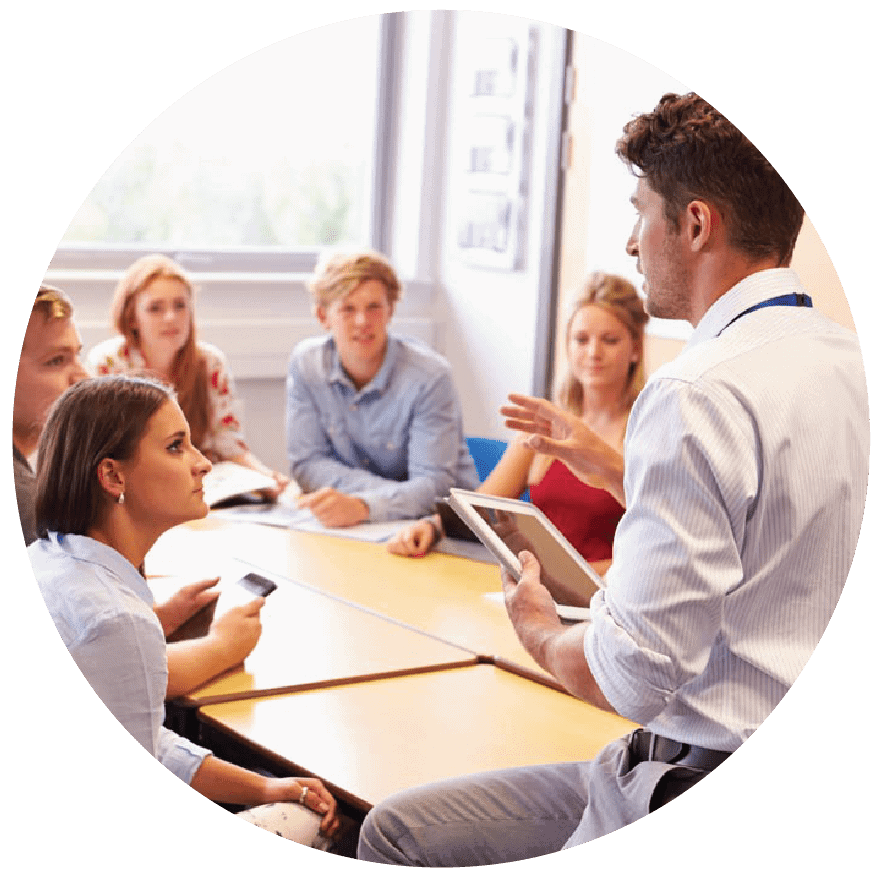 The best teams take time to reward what's going well, review what needs to be improved upon, and set plans to achieve future success. The same is true for individuals. How do they do this? One very effective way is to get feedback from others. Getting feedback from others in a formal way is called 360 Observer Feedback.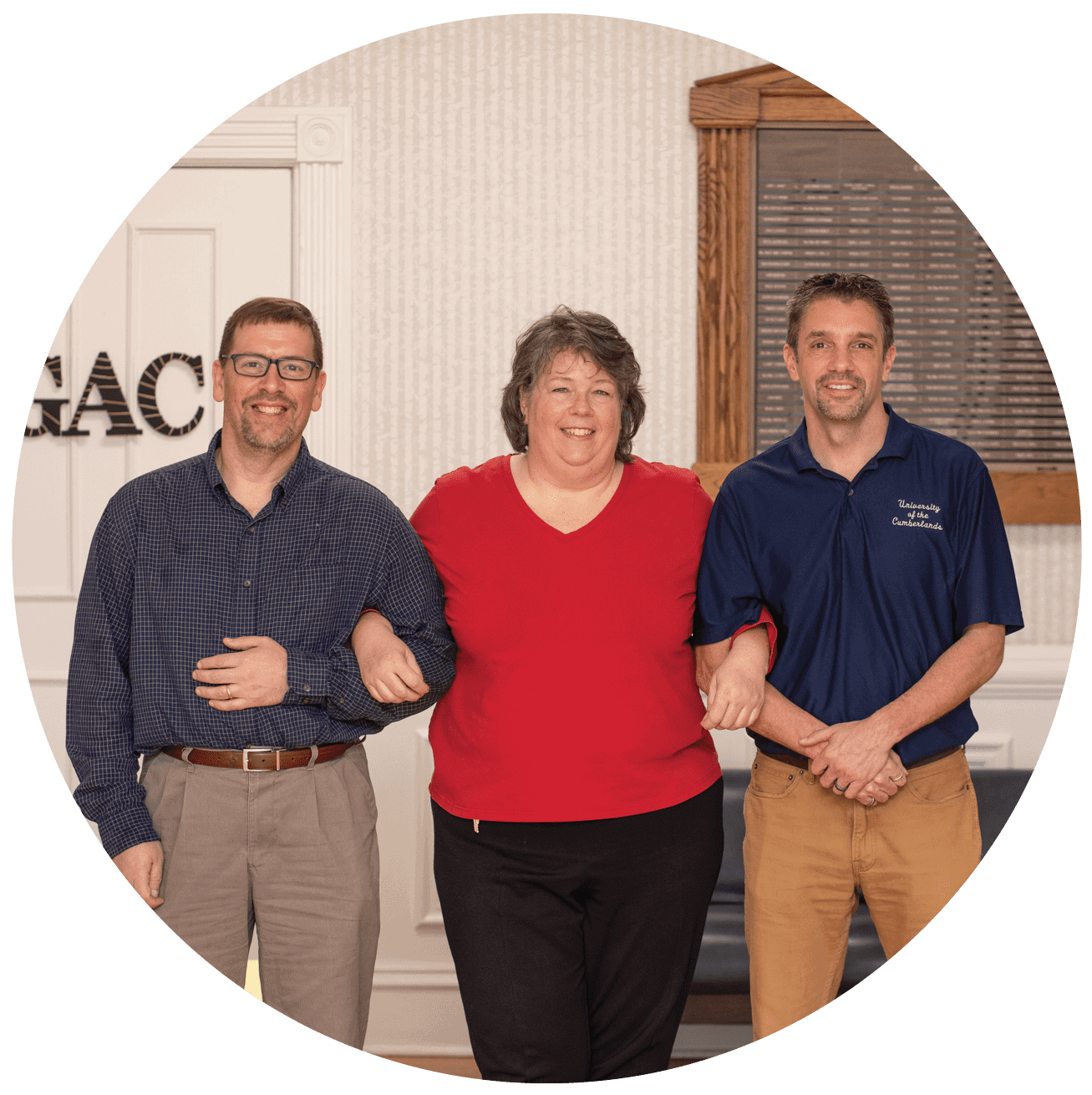 The University of the Cumberlands is deeply committed to the all-round development of its student-athletes. That commitment compelled a multidisciplinary team from within the University to design and deliver a professional development workshop for 36 of its coaches. The self-awareness and interpersonal skills that were the focus ofthe workshop gave them an even greater capacity to reach and impact their student-athletes on and off the field.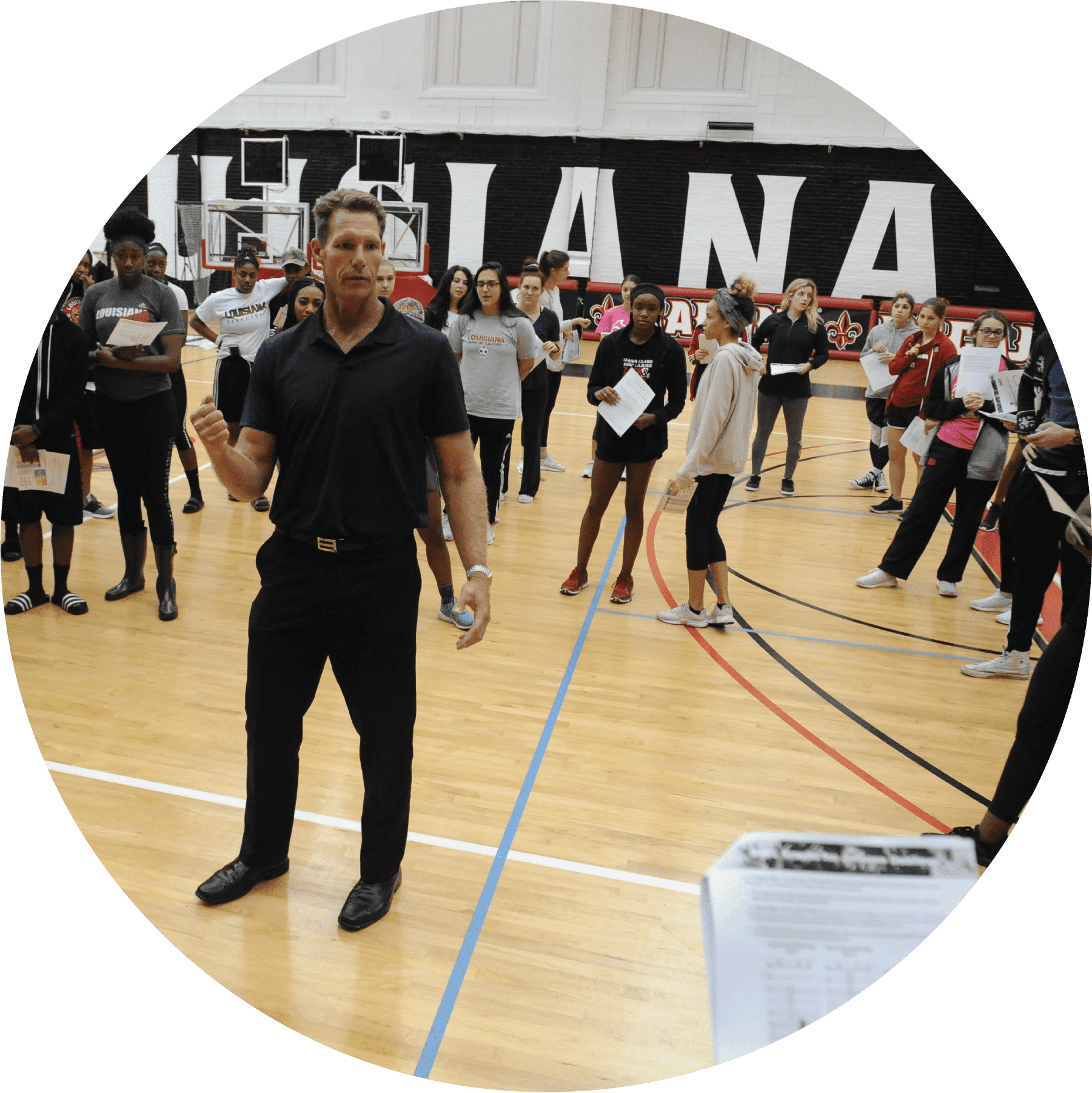 Bo Hanson of Athlete Assessments travelled to Lafayette to work with the University of Louisiana's student-athletes, coaches and athletic administrators to further develop their communication, leadership and teamwork skills. When you visit University of Louisiana's campus and see the new athletic facilities, a testament to the University's investment in recent years, you'd understandably be impressed with their focus on the physical side of development. But, you would be misled…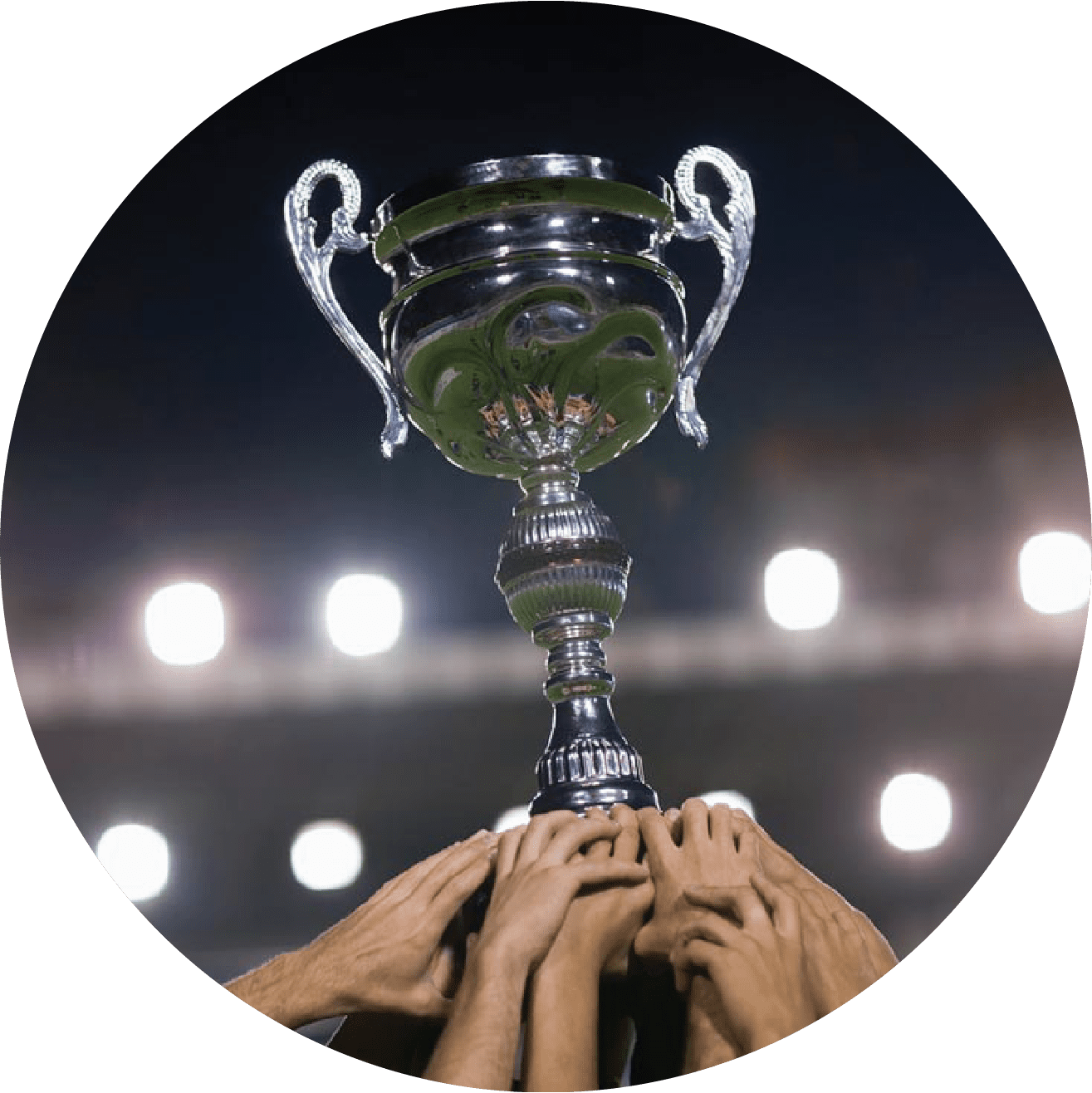 Congratulations! You've just been recruited as the new Head Coach. Whatever circumstances led to your appointment, the fact remains; you need to turn this team around – fast. You've got to get important elements of the team on side and develop what's left of the team culture into a culture that you want. A culture that develops growth and delivers performance. There are six non-negotiable elements to success in this situation.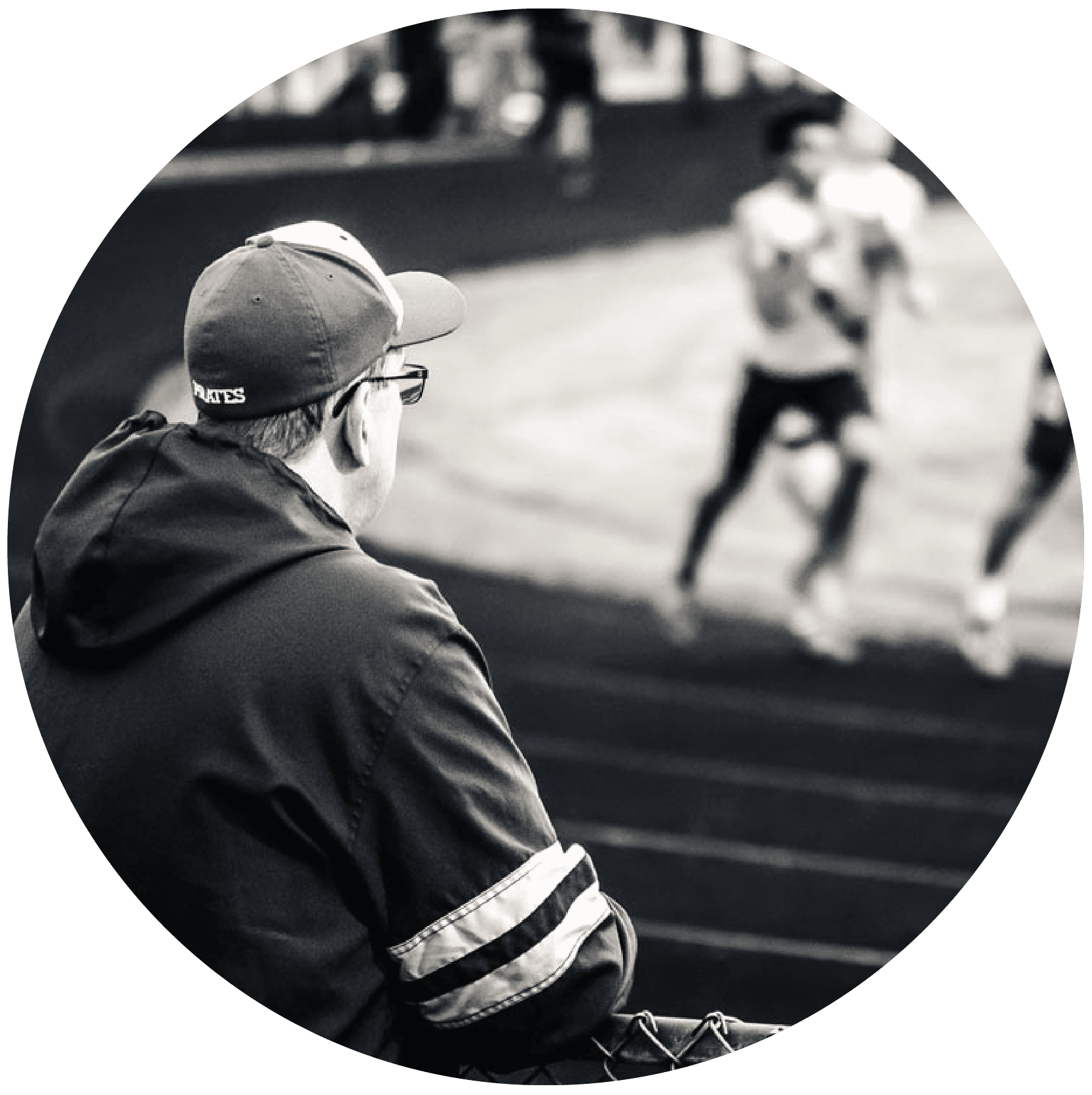 Google, the #1 search engine in the world, ranked the top 10 attributes common to its best managers. We found that those behaviors run parallel to characteristics displayed by the most successful leaders in sport. Google's findings support our knowledge that the best in the world reach that rank because of their expertise in people management, not just technology, equipment or physical capabilities.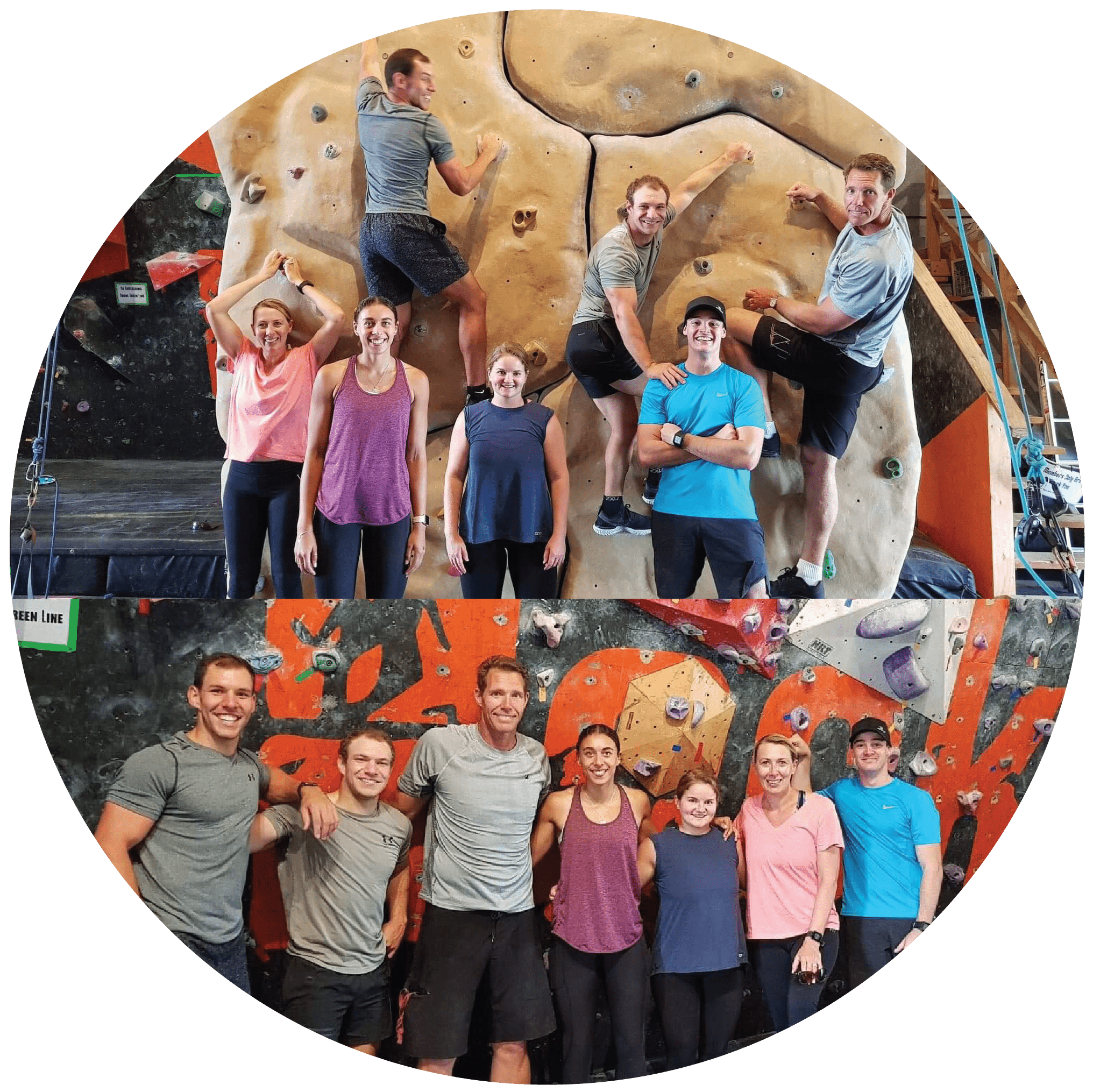 Athlete Assessments tackles the challenges of indoor rock climbing for its first 2019 Team Day. Every team needs to set aside time to re-connect, review goals and revisit values. Athlete Assessments is no different. We have four Team Days a year and the first one for 2019 saw us rock climbing, getting to know each other a little better from a DISC perspective and making some tough "Decisions" over a lunch menu!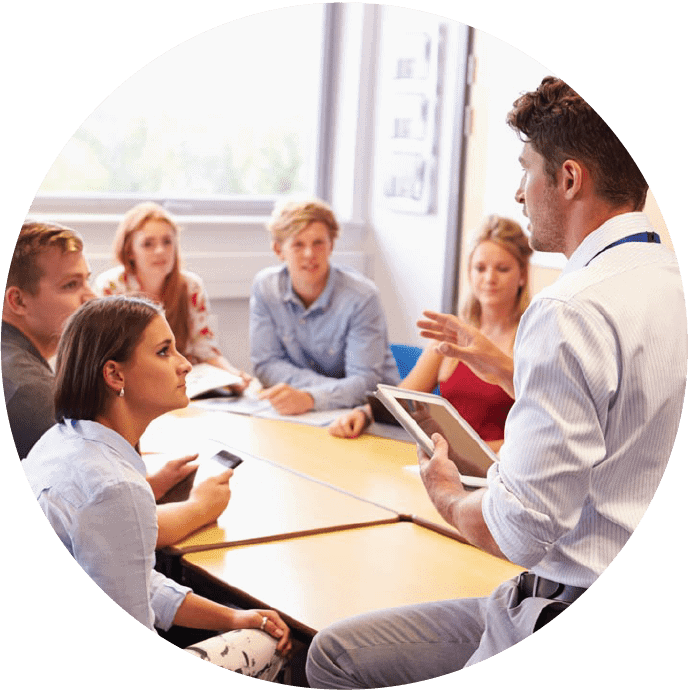 The 2018 NACE survey lists teambuilding skills as the #1 attribute graduate employers are looking for. Teambuilding tops the list of non-technical attributes employers are looking for in college graduates, according to a recent survey by the NACE Centre For Career Development and Talent Acquisition. Communication and leadership skills also feature in the top five.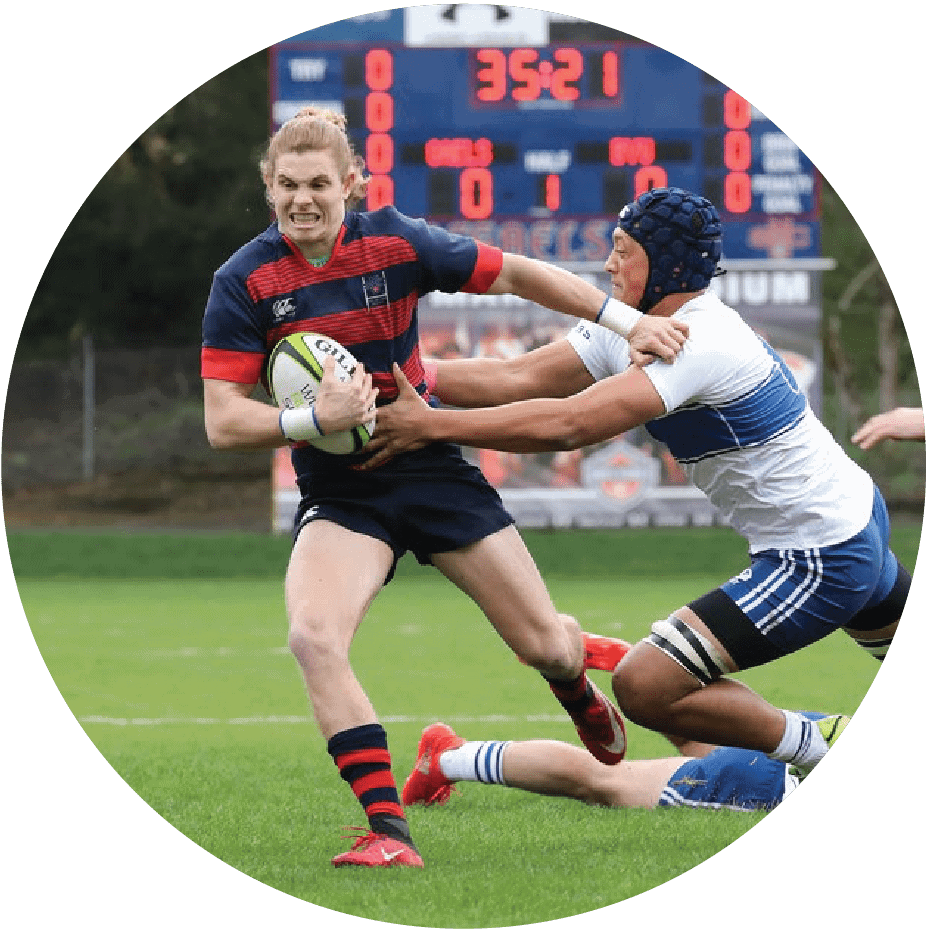 How a student-athlete's teambuilding skills and self-knowledge (using the AthleteDISC Profile) became an asset in his application for a career after college. Chris McDonell graduated Saint Mary's College of California with a B.A. in Politics and a minor in Spanish, but when it came to the interview process for a career in California's Police Force, Chris's superiors and interviewers thought one of his greatest strengths was his self-knowledge.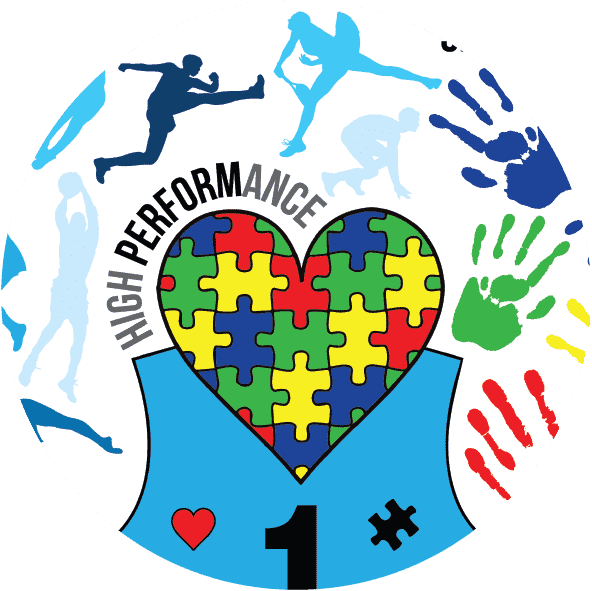 Athlete Assessments' Senior Coaching Consultant, Bo Hanson, walks his talk at the organization's Team Day. In this article we give you exclusive access to our Team Day, a day we set aside to review our internal scoreboard, establish goals for the coming year, assess our achievements, spend time with new team members and revisit our purpose.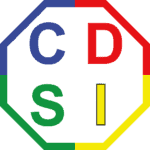 Increasingly the Coaches we work with want a better understanding of how to recognize the different DISC Styles during their recruitment process. Firstly, we don't believe in recruiting specifically for a profile, unless it is to fill a specific gap in the team dynamics you already have.  But with all else being equal, a lot of coaches look to the likely DISC styles of athletes in the final stages of recruitment.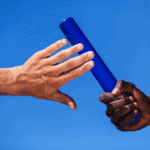 This is a topic that has recently gained a lot of momentum as a critical issue in sport. For elite athletes, the large majority of their effort and energy is focused on their training and competition. Throughout their careers, athletes make personal, professional and financial sacrifices so they can pursue their dreams. This is where the concept of the 'Athlete Transition' comes into play. 'Athlete Transition' is all about dealing with the challenge of no longer being an elite athlete, whether from a sudden injury or retirement, or even after an athlete's college sporting career is over.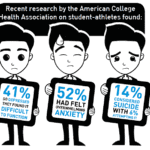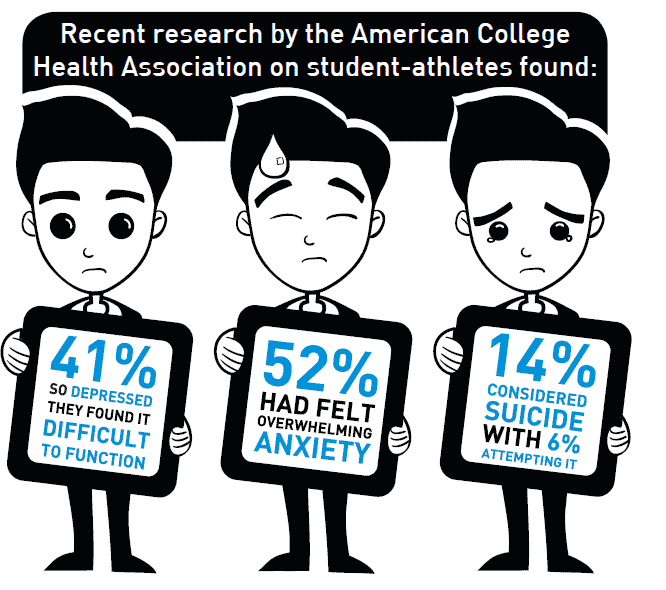 There is something about the transition from the end of November to early December. It's not just that festive times are ahead. It becomes a time to take stock, be proud of what's been accomplished, identify what we can improve on and make plans to achieve our new goals. An important place to start is to consider what are the most important lessons from the recent past. When reflecting on 2015's most critical issues in elite sport, three key areas stand out.
In these economic times, can you afford the cost of a bad hire? A study conducted by the Harvard Business School estimated making poor hiring decisions can cost a company as much as three times an employee's annual compensation package (this includes not only base salary, but commission and bonus). Getting your recruitment decisions right is critical. So, what are the top factors of best practice recruitment in sport?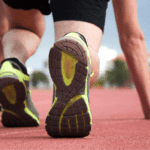 Often when people think of performance reviews, it is considered in the negative and their mind immediately jumps to whether or not they are doing a good enough job. The reality is performance reviews are an opportunity to review and reward what is going well, as well as what can be improved on. The great coaches are able to congratulate themselves as well as always looking for what they can still develop further. And their sporting organizations are excellent at this too.
Coaches often think about recruiting X Factor athletes. But what is the X Factor? Is it a great technical ability, unwavering motivation or single moments of brilliance? If you were to define the X-Factor what would you write? Take a moment and jot some ideas down: What is the X-Factor in sport?
The GRIP Model is a performance tool any team can use, be it sports teams or management teams to improve their team's effectiveness and promote their sports team development. In our article on using the GRIP Model for pre-season preparation we discussed how to incorporate this into your sports team in the critical pre-season environment. This article incorporates the GRIP Model tailored to those working in a management team.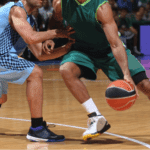 Culture is a buzz word in sport. Coaches often attribute their success or failure on this ambiguous word. But at the crux of it why should you care about your sports team's culture? The short answer is, while some sport team's cultures can create sustained success, others will only deliver success in the short term, if at all. Culture is a critical factor in the success of any organized group, whether that be a corporate organization or a sports team.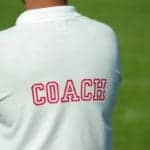 As a sports coach, when you think about your Season Performance Review or Annual Performance Appraisal do you start air-punching with excitement or do you shake your head with dread or worse, do you ask What Performance Review? Likely somewhere in between? This article is all about helping you get closer to the excited air-punching end of the spectrum when it comes to your Performance Review or Appraisal with our top seven tips for Sports Coaches.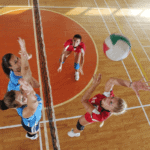 Today, pre-season camps are an important part of the sports program for professional and amateur  teams around the world. At their best, pre-season camps can deliver a necessary anchoring experience. In the tough moments of the season's competition, the team can draw from the camp and find what is needed to deliver a win. This article explores what creates a successful pre-season camp or team building exercise, the best activities to include, what organization is required and what the overall objective of any pre-season camp should be.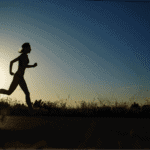 Recruiting. It's fundamental to the success of any team and as coaches, you make an enormous investment in time with the aim to get it right. So often, coaches are looking for the X-factor or conversations are focused on a physical attribute of a particular player. Are you missing one of the most critical aspects for your team's success? And, could the success factor come from an unlikely place?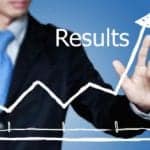 "People don't quit jobs, they quit bosses." Why? Because they don't feel engaged in their roles. We hear this saying often, but do you know the statistics behind it? There is interesting research, based on a Gallup survey of reasons for people leaving their jobs, which shows nearly 75% of people decided to quit because of their boss or the managerial working environment, and only 35.4% of Americans felt engaged in their workplace.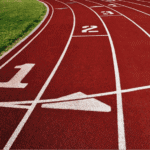 A succession plan is equally important for both key athletes within a team as well as the coaching staff. In many instances successful teams have come undone when coaches leave suddenly, there is no succession plan in place and the scramble to find a suitable new coach can create an unstable environment for the team. Similarly, if a key player such as a Captain leaves a club suddenly, a hurried replacement decision can cause rifts within the team.We thought it might be useful to provide our own Six Steps for Successful Succession Planning in Sport. 
As a coach ensuring your athlete is always striving to gain a 1% improvement in their performance can be one of the hardest parts of your job.  At Athlete Assessments, we often speak about the importance of a quality coach-athlete relationship, and how this can be used to improve athlete performance.  This article discusses how to improve emotional bonds and engagement, and how understanding these factors improves your athlete's performance.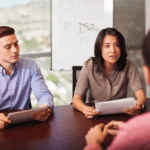 There is more to understanding coaching performance than simply a win-loss record. Performance Reviews provide the basis to evaluate coaching performance and set plans for continued future success. Frequently, they are thought of as a dreaded and cringe-worthy experience. Although you may have experienced a review where the execution was lacking, there are still many definitive reasons why Coach Performance Reviews are vital for any successful sports organization. 
As Harmony Day in Australia approaches on March 21st, the central theme for 2012 of "sports" allows a spotlight to be shone on multiculturalism in Australian sport. Even if you don't live in Australia, there are many useful ideas that you can apply to your home country too. Within the context of sport, it is invaluable to create an inclusive environment for all athletes and their families, as a failure to do so could mean your organization or club is missing out on a substantial amount of often untapped talent.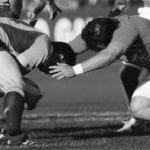 Robert Craddock and Marco Monteverde, in their article "What a waste of money", highlight the dilemma for clubs who spend big money to acquire athletes who then don't live up to expectations. This article is well worth the read, and features the enormous sums of money spent on questionable signings across a range of sports. The article features countless examples, and no doubt you will also be well aware of some highly publicized and unsuccessful signings in your own sport. So why is it that these high priced athletes don't significantly enhance the team they are signed to?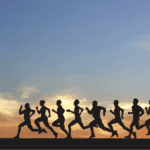 With our recent article on Six Steps for Successful Succession Planning receiving positive feedback, we decided to include this article as a follow up. As succession planning in sport is somewhat underused or misunderstood, we have included Six Mistakes to Avoid When Planning for Succession.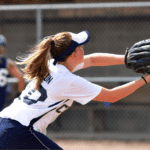 One of the most popular presentations we're asked to deliver for clients is all about the parents' role in their children's sporting life, whether this be at the youth level or elite level. Since this is a burning topic for many of our clients, we thought you might also be interested to find out more about this important topic too. You may be a coach or sporting official dealing with parents and/or a sporting parent yourself.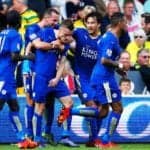 20 years ago elite sports teams were lucky to have a strength and conditioning coach. Today, professional teams have an essential coaching staff that can include up to 50 people. However, to maximize the contribution of specialist coaching staff and ensure they aligned with the team's culture and goals is essential to making the team environment a success. We have talked about the importance of having an aligned team, but having an aligned coaching team is just as critical. 
"You Can't Be a Great Manager If You're Not a Good Coach." Recently we saw a great article in the Harvard Business Review Blog Network by Monique Valcour, titled "You Can't Be a Great Manager If You're Not a Good Coach". We thought it would be useful to discuss how this topic can be adapted for Sports Management Leadership.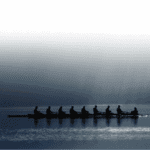 Successful recruitment is the life blood of top performing sports teams and organizations around the World. Whilst the intricacies of the actual recruitment process in different teams, colleges and organizations is going to vary, this article highlights what we believe to be seven critical principles to ensure you are positioned to recruit athletes who fit your program's needs best.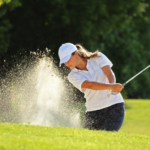 This 8-Part Presentation is dedicated to coaches working with younger athletes but is also useful for coaches of any level looking to improve their coaching practice. Topics covered include: the limitations of traditional coaching, Bo Hanson's coaching philosophy, why kids drop out of sport, the five critical ingredients for success, poor communication and burn out in athletes, adapting coaching for the younger generation, the role of the coach and athlete centered coaching, behavioral predictability and what bonds an athlete to you.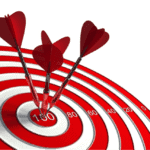 If your team is in a slump, this video presentation can help turn your season around. Presented by Bo Hanson, 4x Olympian and Senior Coaching Consultant, this series of three videos will give you practical strategies to turn your season around .If you Google 'fix losing streak' you'll be inundated with pages of the longest losing streaks in history, the biggest losing streaks, but you won't find a lot of information on what to actually do about it. So I thought I'd just present a few of my ideas about what you can do to fix a losing streak.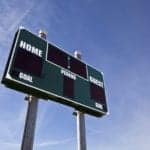 Recently I was interviewed by an associate for his business magazine.  He works specifically in the area of attachment and engagement with the business world.  For a while he and I have spoken about the application of the concepts of attachment and engagement within the sporting environments. This article is the interview explaining the key concepts in attachment using my perspective in sport.