DISC Theory and Application
Articles and Videos
All things DISC in sport! Find out all you need to know about DISC theory and how it applies in practice within the sporting context. You may also be interested in our most popular, most recent and other categories of articles and videos.
DISC Application 

Got a spare couple of minutes on the way to training or the weekend match? Catch the conversation between Bo Hanson and Adam Haniver on The Boxing Coaches' Podcast. What really makes this podcast worth listening to is the way that Adam, host of The Boxing Coaches' Podcast, asks Bo questions that surface the connections between the mechanisms and the outcomes that drive performance.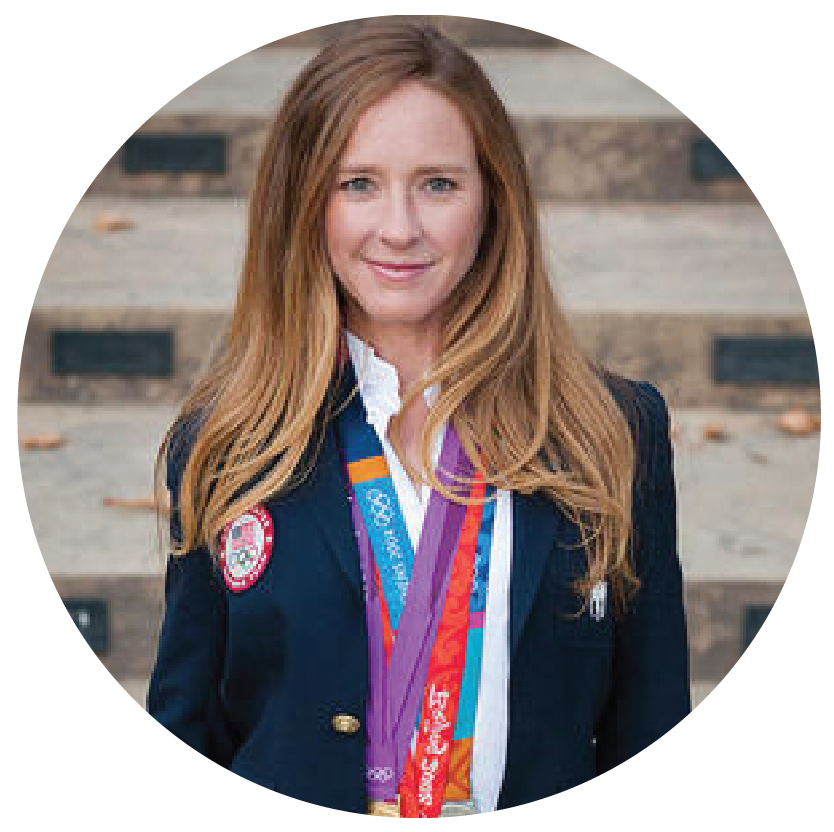 Mary Whipple, who won three Olympic Medals, two Gold and one Silver, plus five World Championships, knows exactly how to achieve extraordinary results. As coxswain to the serially successful USA Women's Rowing Eight, she was responsible for leading, understanding and ultimately driving her team across the line in first position, multiple times. Now, she shares her knowledge at her Coxswain Leadership Camps through her consultancy, The 9th Seat. She talks strategies and skills that win on the water and in life beyond the boat and importantly for coaches, she shares her proven strategies.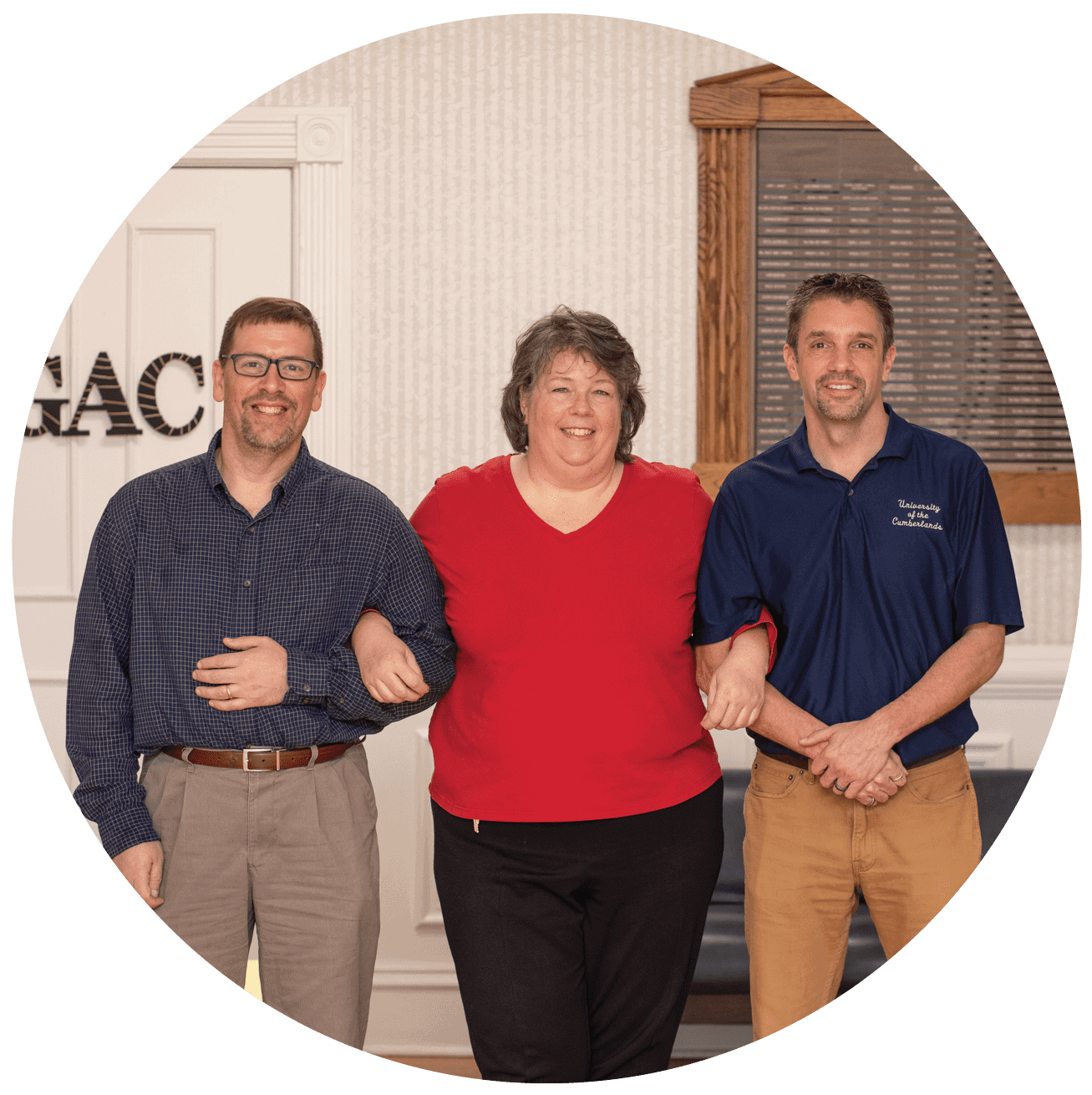 The University of the Cumberlands is deeply committed to the all-round development of its student-athletes. That commitment compelled a multidisciplinary team from within the University to design and deliver a professional development workshop for 36 of its coaches. The self-awareness and interpersonal skills that were the focus ofthe workshop gave them an even greater capacity to reach and impact their student-athletes on and off the field.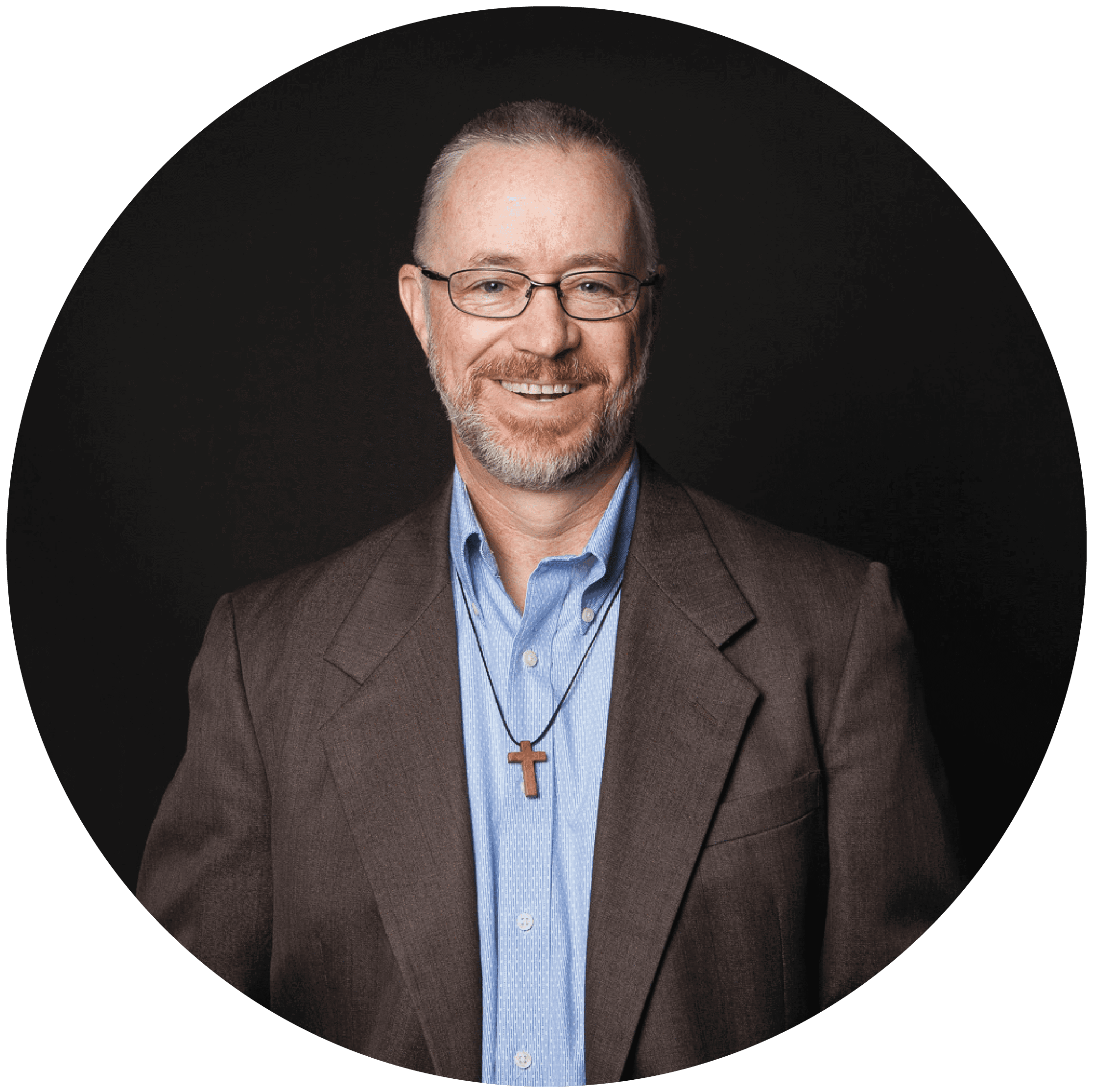 Sport Psychologist and Mental Performance Coach, Dr. Ed Garrett or Dr. G. as he's known, explains the link between the coaching connection and behavioral types. His simple explanations and situation-specific examples make the process easy to understand and his suggested solutions will have an immediate impact on your coaching.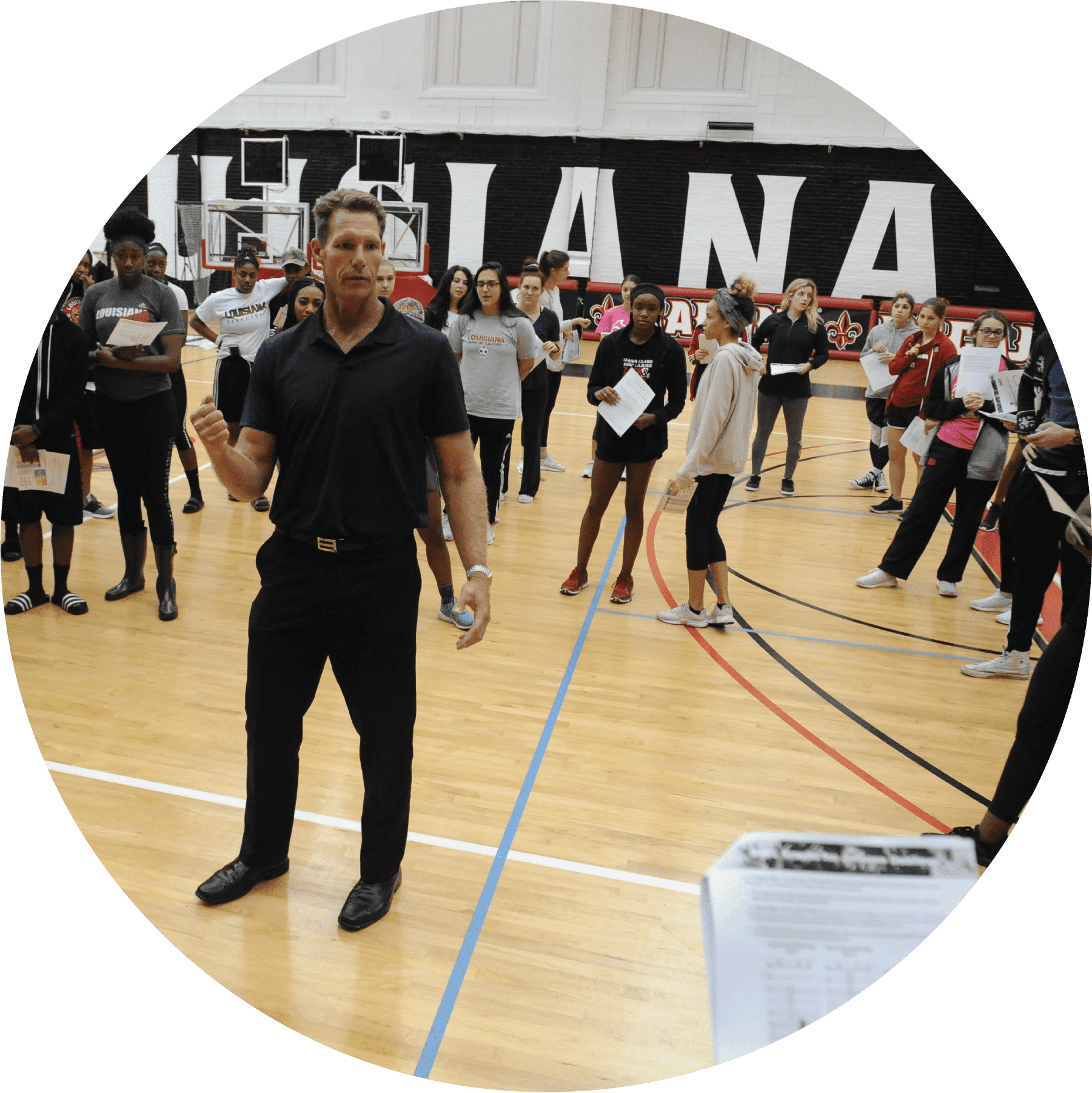 Bo Hanson of Athlete Assessments travelled to Lafayette to work with the University of Louisiana's student-athletes, coaches and athletic administrators to further develop their communication, leadership and teamwork skills. When you visit University of Louisiana's campus and see the new athletic facilities, a testament to the University's investment in recent years, you'd understandably be impressed with their focus on the physical side of development. But, you would be misled…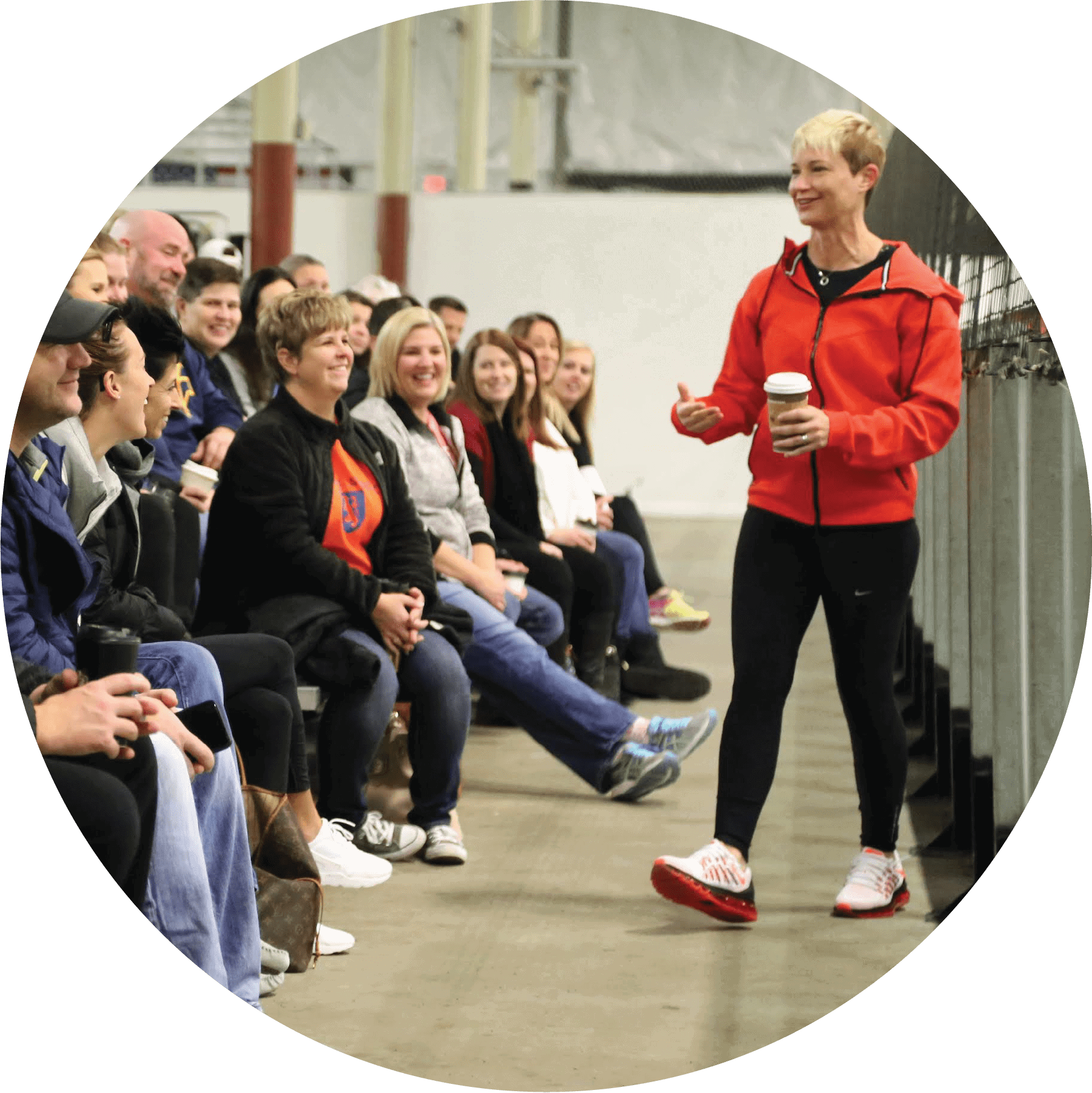 The dynamic and innovative Mental Performance Consultant, Dr Tiffany Jones gets results. Her portfolio of winning clients evidences her impact. The mental skills dynamo teaches strategies which immediately influence a team's score line and through this article we'll create a window into her work. Her exceptional repertoire of skills and outstanding ability led to an invitation to present at the recent Jr NBA 2018 Youth Basketball Leadership Conference in Chicago.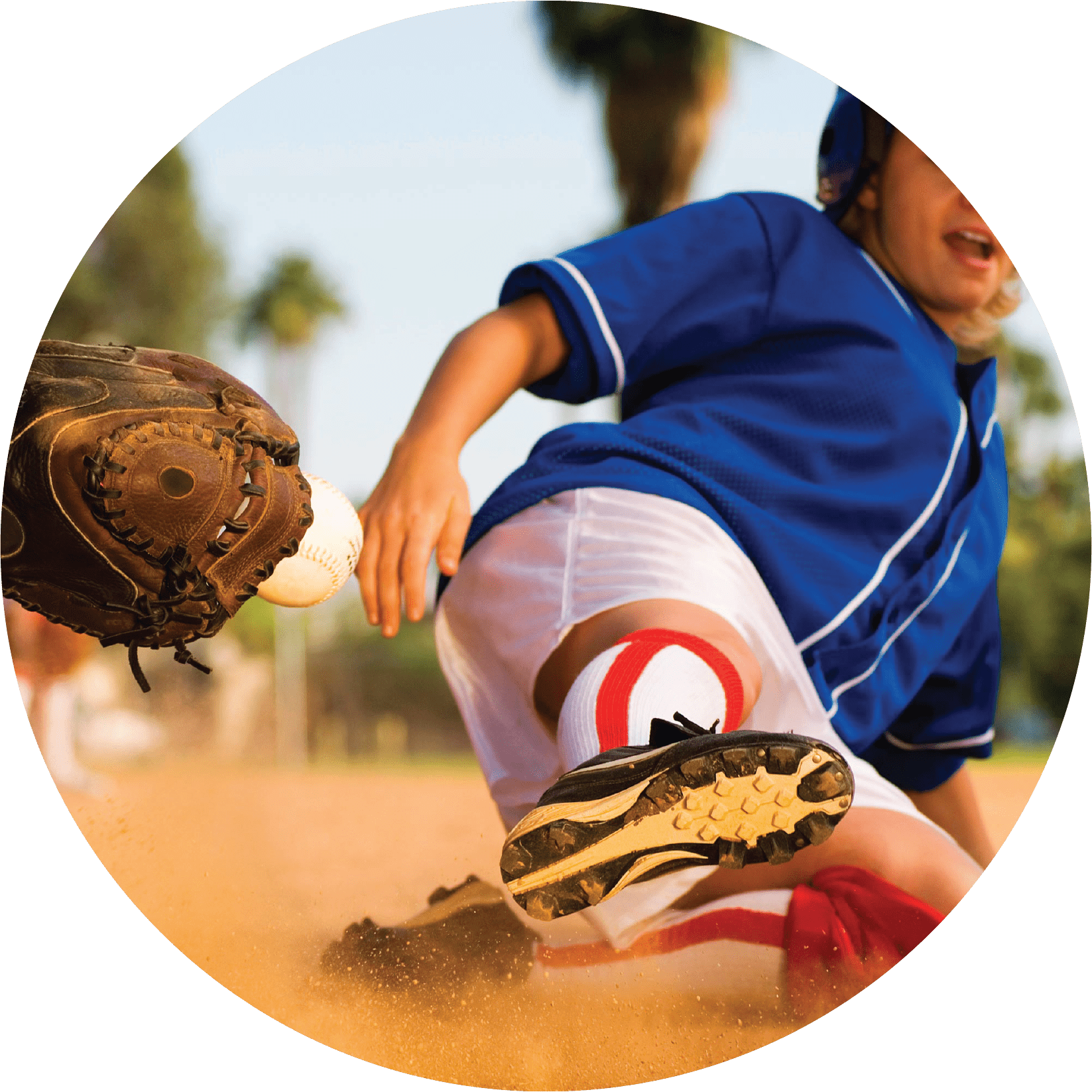 An 'adaptation' is a behavior we adjust based on the environment we're in, and there are two main types of adaptations we make – momentary and sustained. Maybe we need to interact with a team member who has a different DISC Profile to us, or we need to adapt to make a certain play. These types of adaptations are Momentary Adaptations and they are necessary to benefit us and our team.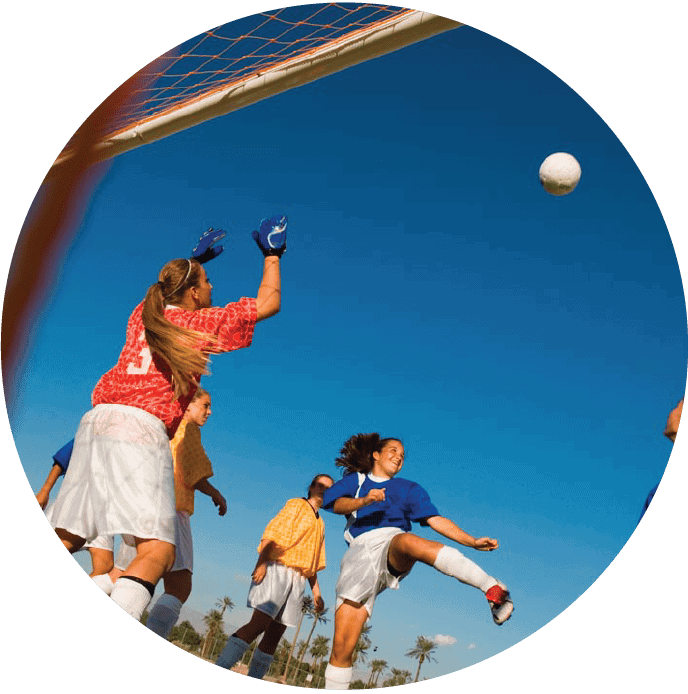 Capitalizing on the opportunities elite sports camps present to work on people skills – self-awareness, communication, leadership and team building. Camp can be a pivotal time for young athletes, they are exposed to new ideas, techniques, facilities, coaches and competition strategies. Equally, sports camps present the best coaches with an outstanding opportunity to work on an athlete's people skills and strengthen their performance potential, alongside the usual physical and technical focus.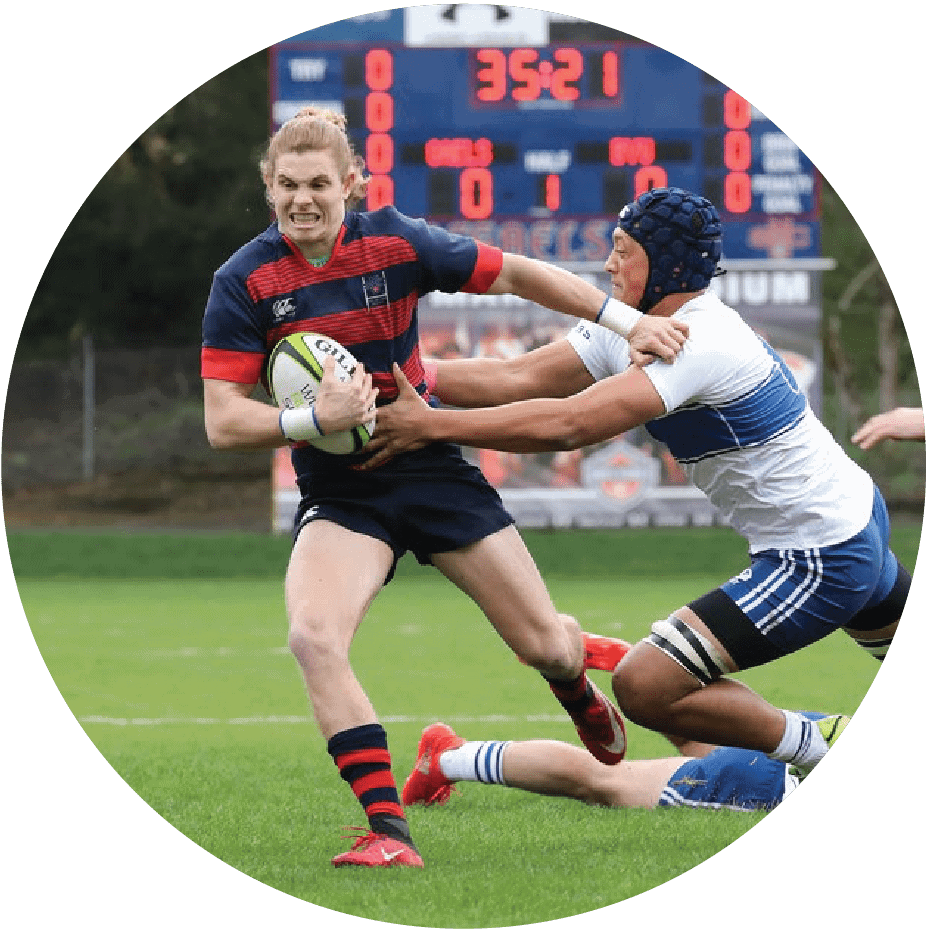 How a student-athlete's teambuilding skills and self-knowledge (using the AthleteDISC Profile) became an asset in his application for a career after college. Chris McDonell graduated Saint Mary's College of California with a B.A. in Politics and a minor in Spanish, but when it came to the interview process for a career in California's Police Force, Chris's superiors and interviewers thought one of his greatest strengths was his self-knowledge.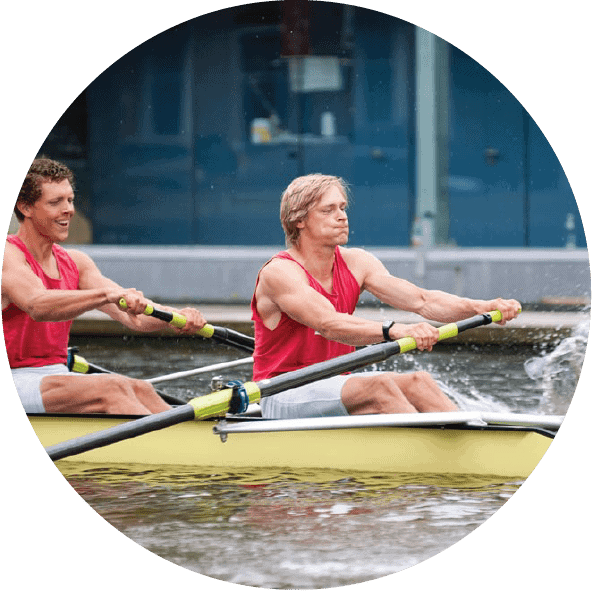 In a revealing interview with RowPerfect, a YouTube channel dedicated to rowing, Bo Hanson, four-time Olympian and triple Olympic medalist talks conflict resolution, the pointy end of his work on the people side of sport. The interview covered a great deal of Hanson's sporting and professional experience including; fostering independence in athletes, communication amongst team members and that Olympic final which saw just 1.37 seconds between all podium finishers.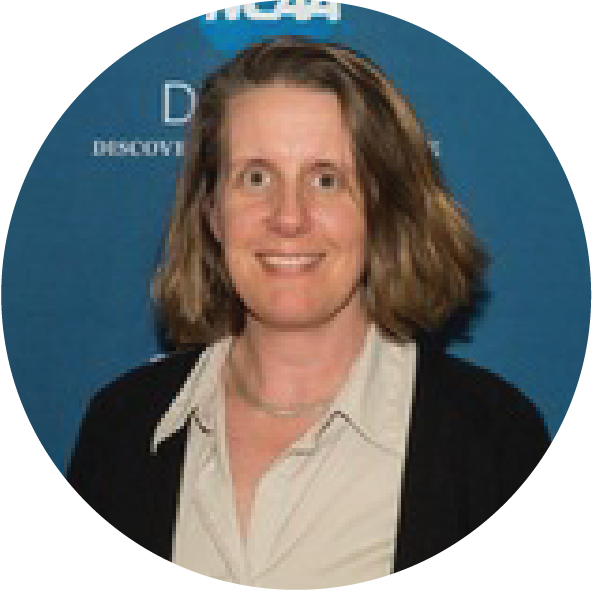 Dual role sees Professor of Psychology build success in student-athletes as Head Coach of MCLA Lacrosse team. Professor Maria Bartini, brings a wealth of insight, resources and invaluable real-life examples to her position as Head Coach of the Massachusetts College of Liberal Arts (MCLA) lacrosse team. In addition to her Head Coach role, she's an active lecturing professor.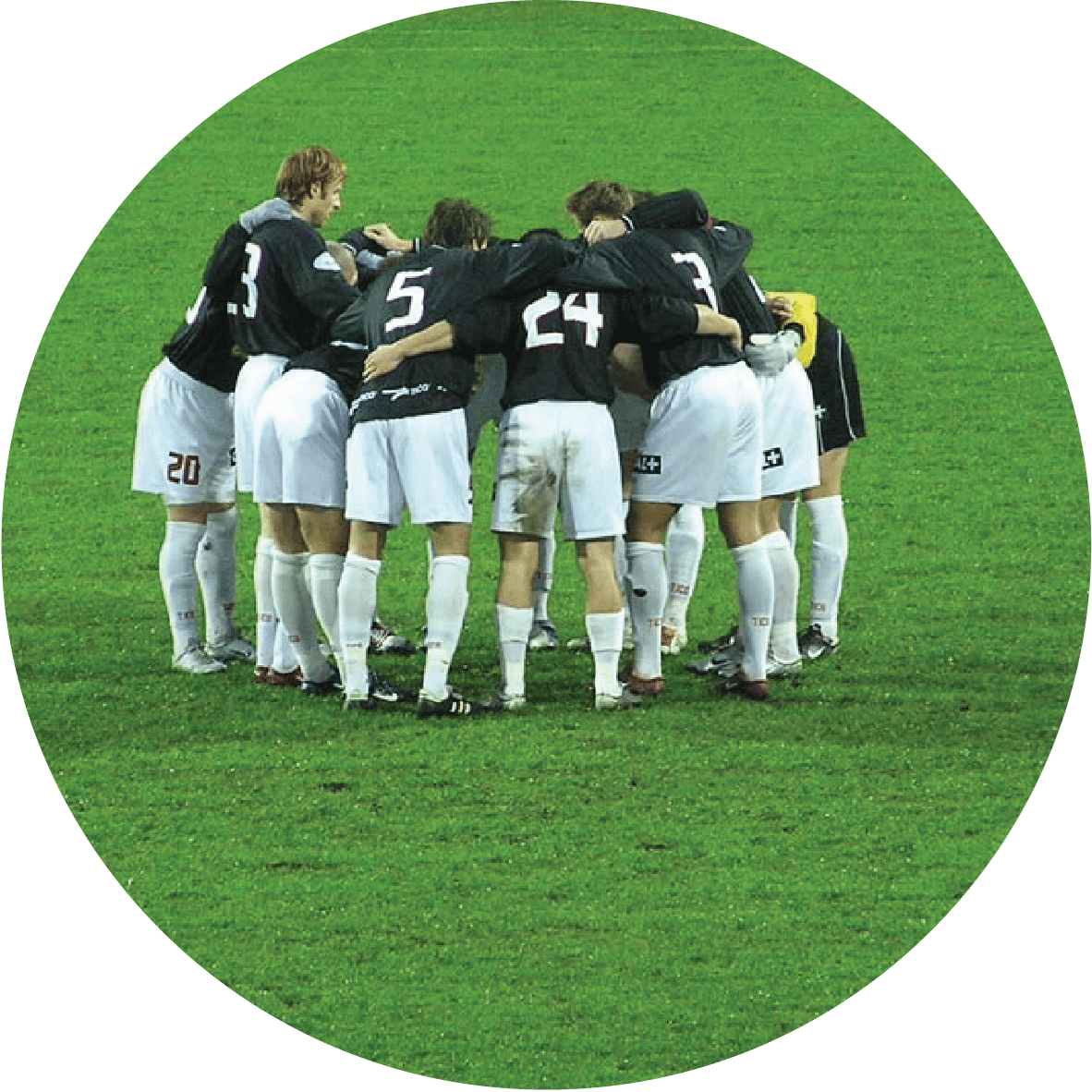 Why it's important for Coaches to allocate roles that line up with an athlete's natural strengths and style, and why getting it wrong could cost you. When you allocate a role within your team you better make sure it's in line with your players' natural strengths and style. If it's not, the forced adaptations could have a costly effect on your team's performance. What does this mean? By the end of this article you'll know why.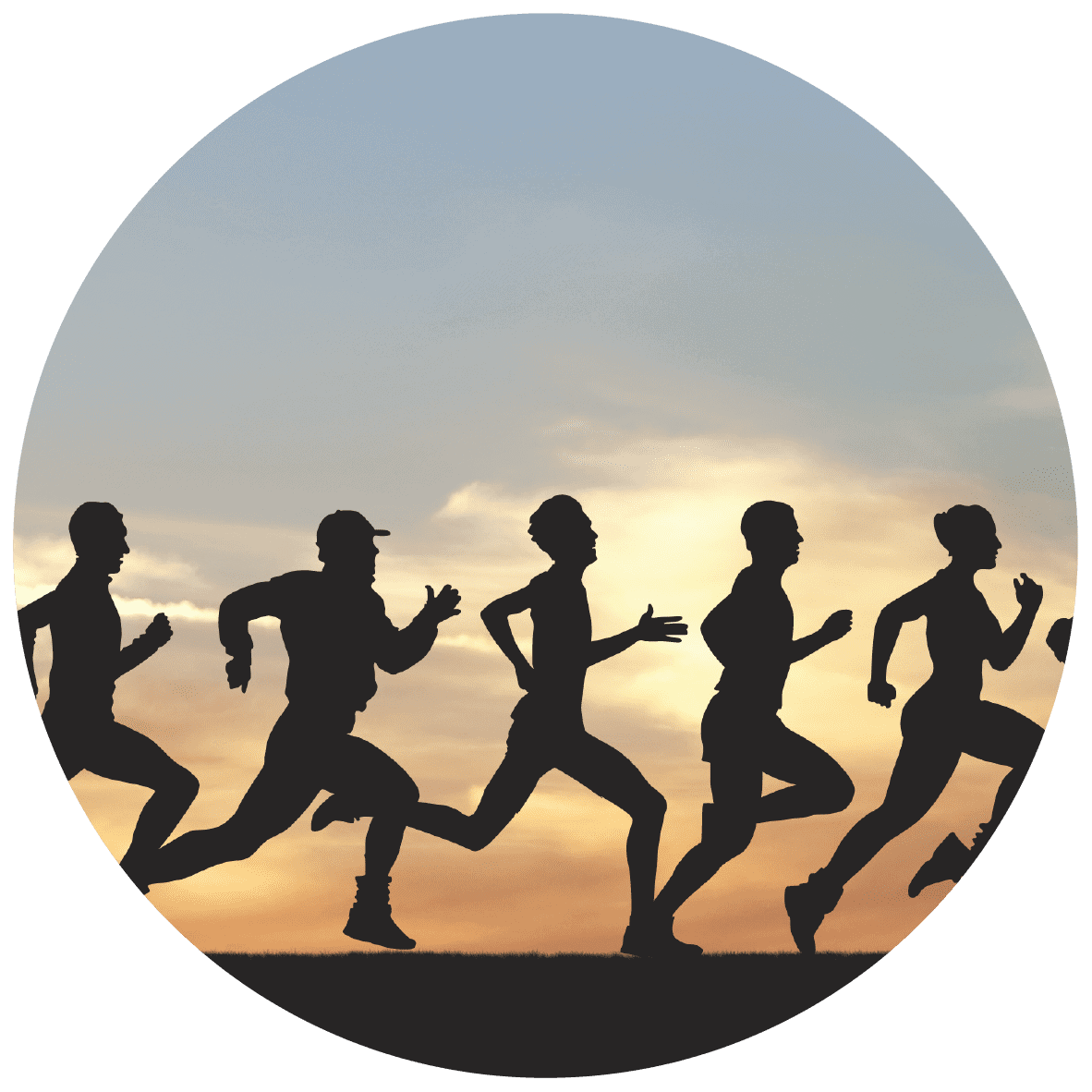 Over the years, we've continued to upgrade and make improvements in our services and over the 2018 new year, we made a small but important update. You may have seen media coverage and/or been engaged in discussions on gender identity and it is important that our DISC Profiles line up with the way people identify themselves. At Athlete Assessments these matters are of the utmost importance to us.
How to Identify, Understand and Use the DISC Sport Coaching Styles. All sport Coaches have a preferred way they like to coach, this is called their "coaching style". It is essentially the way they naturally behave when they are coaching. Sometimes this coaching style works well with one athlete and poorly with another or works very well in certain situations but not others.
Using DISC to Create High Performance Teams. Great teamwork happens when your athletes embrace the philosophy that they should be the best person for the team rather than the best person on the team. In the selection process, athletes are competing brutally against each other in order to be selected. Once on the team, they are then expected to put the team first. This is quite a shift in thinking. However, if your athletes do not change their thinking, what is created is a non-united team – a team of individuals and this is not how you achieve team success.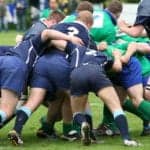 Creating a successful team outcome relies on how effectively the individual parts of the team work together as a unit. This article delves into the critical team roles in sport that every successful team needs and who on the team should take these roles. If you are familiar with our work, we are referring to the "R" in the GRIP Model. Sports teams require a number of unique individuals who each play certain roles from a technical and non-technical perspective. We need individuals to play different roles and not simply perform the same role.
In the pressure cooker environment of elite sport, conflict is bound to occur and absolutely should occur. Whether you are a coach, athlete or sports professional, you need to understand the best way to recognize and manage conflict in a way that results in a positive outcome. Conflict often gets perceived as only having negative outcomes. This often can be the case if the conflict is managed inappropriately or it is ignored altogether.  However, conflict usually leads to eventually, positive outcomes.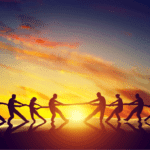 In elite sport, leveraging the 0.1% improvements in your team is not only important, it's essential. At the Performing Stage of Team Development, the concept of building character is an important one. Our model for doing this is driven through behavior and underpinned by DISC. Character qualities are described as Personal or Performance. These two types of qualities work together to deliver winning results on and off the field.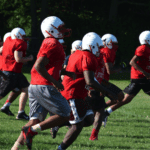 In a team it can be difficult to understand why tension can develop between some athletes, yet other athletes gel from start. In this article we discuss the team tension between the different DISC styles in a team environment, due to their different priorities in pace and relationships. We then explore some simple yet effective strategies you can put in place to reduce this tension in the sport environment, team meetings and in social settings.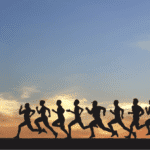 What Coaches need to know about their Team's Culture. In previous articles, we discussed at length why a productive Team Culture is vital for sports teams. But how do you actually know what kind of culture exists in your sports team? In this article we discuss the four DISC Culture Styles which are mapped to the four elements of the Competing Values Framework. If you are familiar with our work with DISC in sport, you will notice that these four elements map perfectly to the four DISC Styles.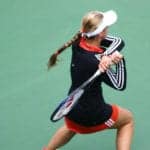 As a Coach, when you work with an athlete it is easy to see their limitations, but the more you focus on them, the more negative the athlete will feel about themselves. I recently had the experience of working with a young athlete who had just completed her AthleteDISC Profile. We discovered that all of the behaviors she had previously seen as being a limitation in her sport, were in fact behaviors that could be her greatest strengths. It is an interesting case study because it shows that what you focus on determines your outcome.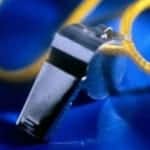 Rather than ask "Do your athletes listen?" a more useful question is "What do your athletes listen for?" For close to a decade I have been specifically working with coaches to help them better understand their athletes and how to tailor their coaching to their specific needs. A frequently discussed topic is around their athletes' ability to listen. Using the DISC Behavioral Model, this article discusses how the different "athlete profiles" listen, what they listen for, how to improve your coaching communication, and how to communicate to the different DISC profile styles in a team setting.
Increasingly the Coaches we work with want a better understanding of how to recognize the different DISC Styles during their recruitment process. Firstly, we don't believe in recruiting specifically for a profile, unless it is to fill a specific gap in the team dynamics you already have. But with all else being equal, a lot of coaches look to the likely DISC styles of athletes in the final stages of recruitment. Another key benefit of recognizing DISC Styles of the potential recruit early, is that it gives you a significant advantage in being able to build rapport.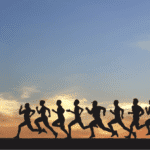 In previous articles we have touched on the concept of goal setting. Whether you are a coach, athlete or in sports management, you can use your understanding of your DISC Profile to improve your Goal Setting and ensure your goals are being achieved. Goals are vital for success in life and it is even more important to specify your goals by writing them down as this enables us to be specific about your priorities to achieve.
DISC Theory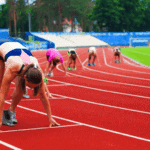 DISC's primary purpose is developing self-awareness and providing a framework to understand, then build effective relationships with others. Why is this important? Because in sport, what differentiates the best is never just physical or technical ability. Instead, it is who has the best mental, emotional and relationship skills. DISC Profiling is the fastest and most effective way to develop the 'people side' of sport.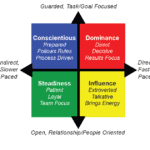 On this page we provide you with an introduction to the background and basic principles behind the DISC theory used in all Athlete Assessment profiles. You can use this basic understanding of the DISC theory to identify the styles in those around you and how best to work with different people. Please note this is a basic overview, for the most impactful improvement we recommend you take advantage of our DISC Profile Assessments.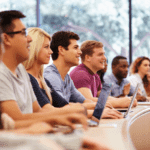 Over the summer, Bo Hanson, Director of Athlete Assessments and David Hedlund, Assistant Professor of Sport Management at St. John's University, New York presented at the National Coaching Conference in Morgantown. The presentation focused on David's 'Research into the Effectiveness of Developing Sport Coaches' Self-Awareness using DISC Profiling'.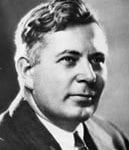 In the early 1920's, an American psychologist named William Moulton Marston developed a theory to explain people's emotional responses. Until that time, work of this kind had been mainly confined to understanding the mentally ill or criminally insane. Marston wanted to extend these ideas to cover the behavior of what we know as "normal" individuals.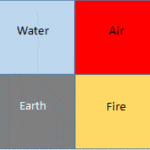 This article was written to give you more insight into the origins of four quadrant models like the DISC Model. Historical and contemporary research reveal more than a dozen models and methods of measuring our behaviors and profiling personalities. From the Greek philosophers to modern psychologists, one common thread of many of these models, is the grouping of behavior and personality into four basic categories.
We are often asked about the different types of assessments, profiling, and other development tools available in sport and business, and how they compare to our own use of the DISC Assessment. Most commonly, we are asked to compare MBTI and DISC. Our aim is to answer your questions to ensure you are well informed about the different types of profiling, their advantages and disadvantages, and why they may or may not work in the context of your team or business.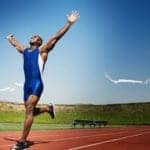 We are regularly asked about the different types of profiling, assessments and other development tools available in sport (and business), and how they compare to our own use of the DISC Assessment. In this article we compare Clifton StrengthsFinder and DISC in terms off history, models, validity, reliability, self-awareness and Coaching Leadership Development.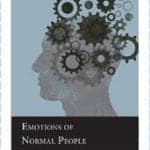 The Emotions of Normal People by William Moulton Marston takes you back to the source of DISC, as it is the original publication written by the creator of DISC, William Moulton Marston. More than 50 million people worldwide have used DISC to improve their understanding of themselves and their behaviors. As DISC is  today is recognized as the most valid and reliable behavioral profiling tool to develop self-awareness, it is easy to see why this book still remains valuable and relevant.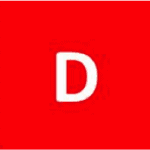 The four different DISC coaching styles are discussed in the article "Understanding and Using the Four Coaching Styles" and this article is dedicated to the Dominant Sport Coaching Style. A "D Style" Coach is highly directive and decisive. They guide the athlete with clear and concise instructions, monitoring and correcting as progress is made.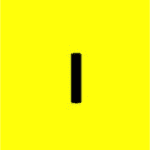 The four different DISC sport coaching styles are discussed in the article "Understanding and Using the Four Coaching Styles" and this article is dedicated to the Influencing Sport Coaching Style. An "I Style" Coach delivers encouragement, brings energy, is highly interactive and provides motivation to their athletes.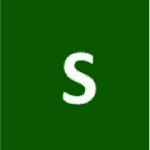 The four different DISC sport coaching styles are discussed in the article "Understanding and Using the Four Coaching Styles" and this article is dedicated to the Steady Sport Coaching Style. A "S Style" encourages athletes to take an active role in their development.  They guide their athletes technically, while providing emotional support.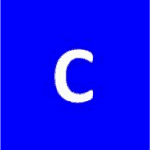 The four different DISC sport coaching styles are discussed in the article "Understanding and Using the Four Coaching Styles"and this article is dedicated to the Conscientious Sport Coaching Style. A "C Style" Coach creates a well structured plan and environment so the athlete has the tools, program and necessary instructions to execute the drills or practice session with a minimum of coach intervention.
DISC Case Studies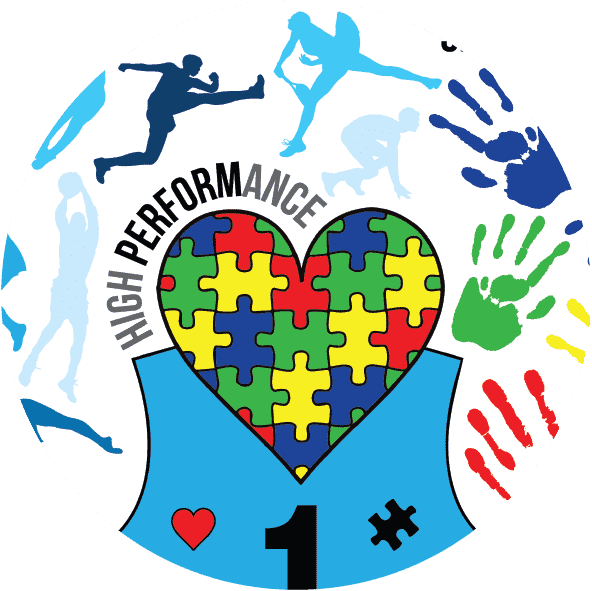 Athlete Assessments' Senior Coaching Consultant, Bo Hanson, walks his talk at the organization's Team Day. In this article we give you exclusive access to our Team Day, a day we set aside to review our internal scoreboard, establish goals for the coming year, assess our achievements, spend time with new team members and revisit our purpose.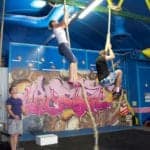 A DISC case study on how we work with our personal trainer. While no longer elite athletes ourselves, Bo and I still take our fitness seriously and in our two sessions a week with personal trainer, Joel Clement, we train with the intensity of top athletes (well, in our eyes at least!!). For this behind the scenes look, we demonstrate the application of DISC Profiling to our training and share more about who we are.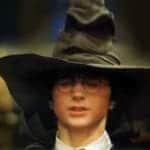 Often with behavioral profiles like DISC, being able to apply the concept to something you already know, helps to quickly understand it. If you are familiar with Harry Potter, then this is an excellent platform to better get to know DISC behavioral profiling. Whether you grew up with Harry Potter, or just read it to your kids, if you have read the first book DISC will soon become clear. Remember DISC is a Behavioral Profile. It is not all you are. People are far more complex than a D, I, S or C, (or a Hogwarts house).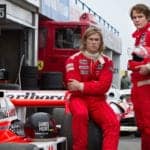 Recently I had the time and pleasure to watch the 2013 movie Rush, based on the true story of the rivalry between Formula 1 Racers James Hunt and Niki Lauda in the 1970's and focuses on their 1976 World Championship campaign. I found the movie to inspire me to write this article and to look at the two drivers from a DISC perspective. Hopefully you also find this a unique way to learn about two DISC Profiles and enjoy a great sports movie.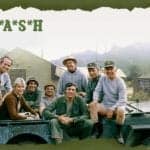 In recent articles we have begun to explore how you can recognize the DISC Behavioral Patterns through observation of various TV show characters. We will be applying DISC theory to the popular TV series, M*A*S*H.  This article discusses the main M*A*S*H. characters and how they represent certain DISC behaviors and profiles. We've noticed that TV shows featuring characters who demonstrate a broad array of DISC behavior styles, are often the most successful.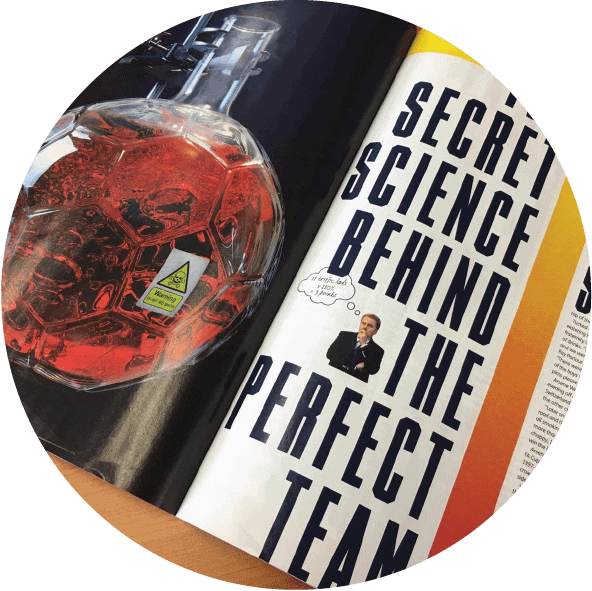 When the world's biggest football magazine, FourFourTwo, took a look at team chemistry, writer Ben Welch spoke to premiership winning players, Arsenal's premiership winning Coach, and the Cottages Player Manager. Welch researched the science behind the subject, examining the role of biochemistry, hormones and neurotransmitters. Ben also spoke to Bo Hanson about personality combinations and their contribution to team chemistry. This is Hanson's account of the interview.
 DISC Video Presentations
DISC and Rowing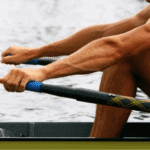 Synergy: The sum of the team being more than the total sum of its individual parts. The unique situation where the best individual performance on the team, does not outperform the overall team's performance. You might think that rowing is the ultimate example of synergy in action. However, even in rowing, achieving synergy is a rare event. Sometimes it is merely a passing occurrence, achieved once, maybe at practice, maybe during your most important race, but not every time your boat is on the water.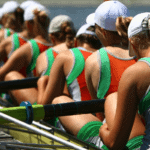 In previous articles on Sport Psychology and the Mental Game in sport, we have touched on the concept of goal setting with DISC. Whether you are a coach, athlete or in sport management, you can use your understanding of your DISC Profile to improve your Goal Setting and ensure your goals are being achieved. A critical ingredient which is often neglected when setting goals of any type is to ensure the goal is Relevant to the user.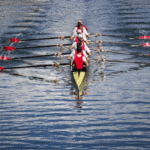 Rowing well can be described as an almost hypnotic experience. I vividly recall numerous moments in preparation for the 2004 Olympic Games of being so consciously consumed in the process of rowing the eight, that time and distance seemed to pass without my awareness. Despite being completely consumed in what I was doing, not once was I ever on "autopilot" during training. In this article, I discuss how to maximize the value of any training session by focusing your attention and being 'conscious' about your learning.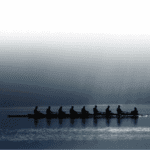 As I write this article, it is selection time for the U.S. National Team and regattas at all levels of rowing are being run across the country. It reminds me of how I felt during my own selection for the various national and Olympic teams and I'm inspired to share the most important lessons I learned about the connection between training and racing. This article is about techniques to help rowers control their nerves so they can race at least as well as they train, if not better.
At Athlete Assessments, we're here to provide you with excellence in service and to help you be your best. If there is anything we can assist you with, please Contact Us.