Most Popular Articles and Videos for Sport
Below are the current most popular articles and videos for sport on our website. If you are short on time, quickly catch up on what others have found most useful! Otherwise you may find our sections for our most recent articles, eBooks and Resources, latest newsletters, or 5 Minutes with Bo Hanson video series valuable.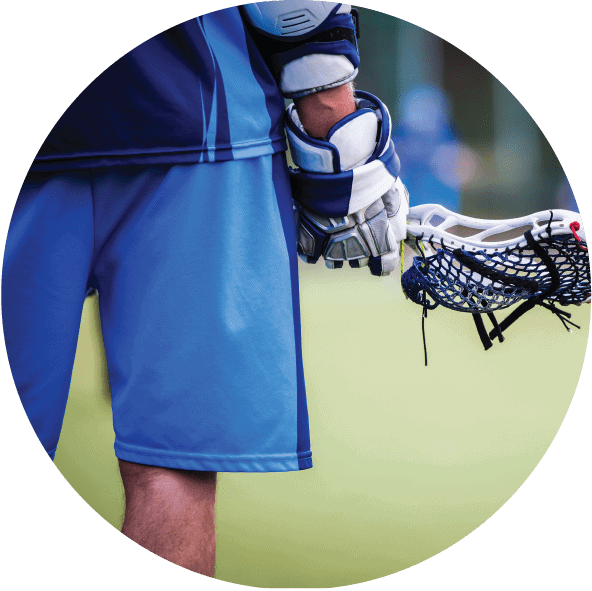 Is the obsession with state-of-the-art equipment and facilities a misguided focus, even a missed opportunity? You don't have to scratch far below the surface to reveal one of the biggest concerns for the Coaches that lead athletic programs. They're usually the first and quickest to identify what they'd swap the equipment for. It's mental toughness in their athletes.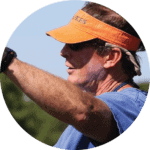 At Athlete Assessments, we love to celebrate success, especially when it's a third National Championship win in four years. Which is exactly what Saint Mary's College of California's Head Coach Tim O'Brien achieved when he led the Gaels to their third D1A National Championship victory this month.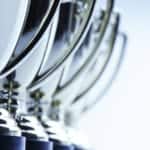 Winning a National Championship is not only an incredibly special feat; it is also very hard to do. So when you win a National Championship twice, you know that it is even better and even harder. Often, the elusive back-to-back National Championships is a dream that rarely comes true.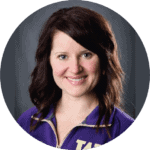 It's a big deal to turn a team around in your first year as Head Coach. And this is exactly what Washington Gymnastics Head Coach Elise Ray did, when she coached her team to an eighth-place overall finish at the NCAA National Championships. Elise shares her personal insights in this month's Coach Q&A.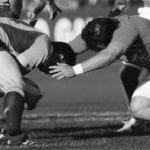 The book GRIT made it onto many coaches reading lists over the summer (including ours) and there has been significant media coverage on the topic too. The interest is well founded as more than ever before, Coaches are unanimous in saying that their athletes are lacking resilience, they aren't as 'tough' as their teams in previous times have been. And not just physically tough, mentally tough. But is 'grit' really the solution needed? Has the word 'grit' become too interchangeable that the real definition has been lost?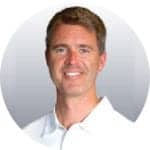 When it comes to winning National Championships, Roland Thornqvist knows a thing or two. The Gators Head Coach has three under his belt and his teams have qualified for the NCAA Tournament every year. He attributes much of this success to investing in knowledge.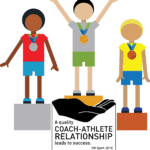 What differentiates a superelite from someone who competes at the Olympics but goes home empty-handed? New research "turns on its head a long-held view that we must simply pair the best technical and tactical coaches to our best athletes to achieve ultimate performance." You'll want to read about the findings presented in November at the World Class Performance Conference. There are significant differences between the superelites and high-performing athletes and you'll want to know what they are.
It is not every day that we have the privilege of writing an article about a clients' success that includes images of the team they work with meeting the US President. But, today is one of those days. We congratulate and celebrate the behind the scenes work of consultant George Naughton and his colleague Dr Jim Brennan with the 2016 National Championship winning team, Villanova Wildcats.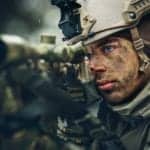 Mental toughness and resilience is a key quality in athletes that are revered and successful in their chosen sport. The US Navy SEALs resilience is renowned, they are some of the most mentally tough people in the world. The Navy SEALs consistently work where regular combat units do not have the capabilities to create a successful outcome. This sees the Navy SEALs operating in places civilians cannot imagine, under circumstances which demand the highest levels of mental toughness and team work. That is what sets the Navy SEALs resilience apart.
How to Identify, Understand and Use the DISC Sport Coaching Styles. All sport Coaches have a preferred way they like to coach, this is called their "coaching style". It is essentially the way they naturally behave when they are coaching. Sometimes this coaching style works well with one athlete and poorly with another or works very well in certain situations but not others.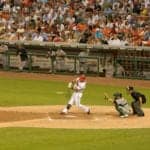 Here is an interesting concept. What if Millennials are no different to you or me at that age? Each generation has its own way of thinking, values and responds to different things. But what if this generation gap is nothing more than an empathy gap; an inability to remember what we were like at that stage of our lives? Bo Hanson talks about understanding our younger athletes better in a unique 14-part Millennials Video Series that challenges Coaches to look at things from a different perspective.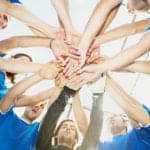 Coaches are constantly told that having a well-defined Coaching Philosophy is a critical component of a successful career. BUT, it can be a challenge to develop on your own and it takes time to evolve. Understanding and developing your Coaching Philosophy is a critical and often overlooked exercise. Defining your Coaching Philosophy is as critical for coaches as for any business leader to define their leadership philosophy and how they wish to grow their people and business.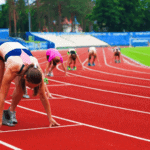 One of the most recent and compelling studies about the quality of the coach athlete relationship on an athlete's ultimate performance has been conducted by Penny Wurthner for the Canadian Olympic team. The purpose of the study was to identify the factors contributing to a successful and in some cases, unsuccessful performance from both the coach and athlete's perspectives. This article shares the key learnings of this study and applies the Athlete Centered approach.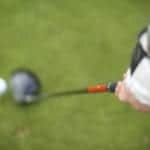 For years we have marveled at how the great athletes are able to "switch themselves on" to create amazing performances with incredible consistency. We would describe them as being composed, mentally tough, having the right psychology, a great sports mind, emotionally controlled or simply determined or focused. Today we recognize these athletes as having high levels of competency in the area of emotional intelligence. Discover all you need to know about emotional intelligence in sport. A complex topic explained simply.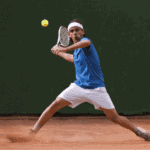 Often coaches find sport psychology daunting and put it in the "too hard" basket. Others outsource it to sport psychologists and miss important benefits of a holistic coaching approach. Understanding the importance of sport and exercise psychology is paramount to getting better results on the field, in the pool or on the court. Find out what aspects of sport psychology coaches can do themselves to improve their athletes' performance.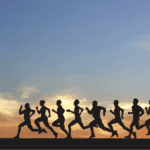 Often, when problems occur during the season, whether it be with player behavior, team dynamics or under performance, it is because this vital time wasn't invested in the sport pre-season preparation. Get the exact methods we use to start any sporting season on the right foot, with best practice sport pre-season preparation using the GRIP Model. Unify your team right from the start.. Prevention is always better than a cure.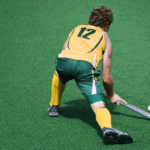 Every high performance sports team at least goes through the four main stages of team development. As a coach, you should understand the Stages of Team Development that your team will be working through, and how to help them achieve their best in each stage. This article gives insights on Tuckman's Stages of Team Development and how each stage can help turn your athletes into a High Performance Team.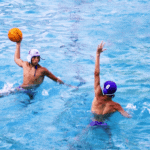 How many times have you witnessed the heartbreak of an athlete faltering at a crucial moment?  At these times, the terms choking or panicking are thrown around loosely.  But what do these terms mean?  Is there a difference between them?  Can anything prevent an athlete from choking?  Featuring Malcolm Gladwell's analysis on choking and panicking this article is a must read!
Athletes who have the ability to create truly great performances on the field or in a race have one very important skill in common. They are excellent decision makers – instead of letting things happen, they take control and make things happen. This article discusses how decision making is a learnt skill, how to develop it, the link between your athletes developing the skill and your coaching style.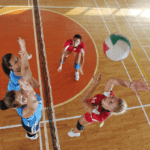 Find out the top 7 things to get right when inducting new athletes into your team and re-establishing returning athletes in the pre-season. Being strategic about your athlete induction program helps you to set the foundation for your athlete joining your program. This vital investment upfront will pay massive dividends down the track. Get it right, right from the start.
At Athlete Assessments we are regularly asked about the different types of profiling, assessments and other development tools available in sport (and business), and how they compare to our own use of the DISC Assessment. Most commonly, we are asked to compare MBTI and DISC.Here is an overview of the MBTI including its advantages and disadvantages, its potential for use in sport and how it compares to DISC Assessments.
One thing is for sure, you can't rely on anyone else for a successful Performance Review. We share the top seven secrets for coaches to enjoy the benefits and rewards of an excellent performance review, irrespective of whether they won the Championship this year or not. Ensure you don't leave your performance review to chance or scramble at the last minute.
Most Popular Videos
At Athlete Assessments, we're here to provide you with excellence in service and achieve your very best in sport.  If there is anything we can assist you with, we are here to contribute and please Contact Us.