People of Inspiration in Sport
Articles and Videos
Read about people in sport who have inspired us. We share their insights and enjoyable stories. Be motivated or encouraged by these true life stories of people who have achieved their goals. You may also be interested in our most popular, most recent and other categories of articles and videos.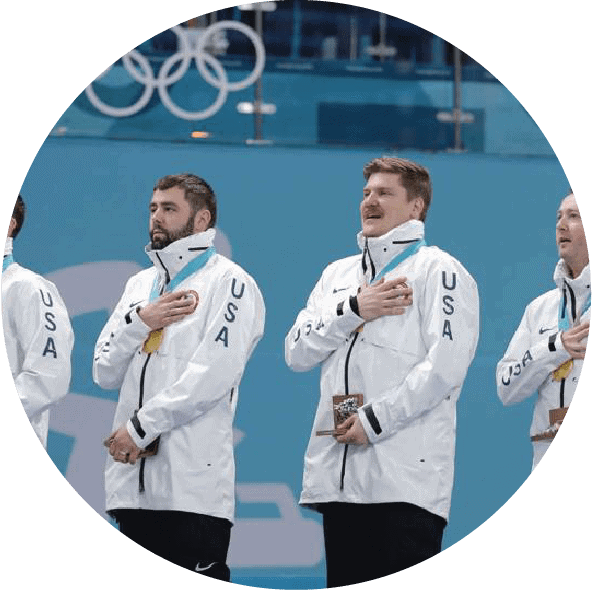 Congratulations to the USA Men's Curling historical Gold Medal at the 2018 Winter Olympics. It is exciting to win. It is exciting and especially inspiring when the win comes from behind. And it is phenomenal when this happens when the stakes are at their highest, on a world stage, and have never been done before. With the recent events at the Winter Olympics and Paralympics, people all around the world were excited, inspired and enjoyed the phenomenon that events like this bring.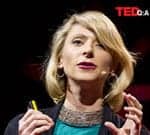 TED Talks are some of the best around, with inspiring speeches from some of the world's greatest thinkers. On this page we have compiled some of the greatest TED talks sport related videos. Whether you are a coach, athlete, or sports manager, these talks will inspire you to be the best you can be!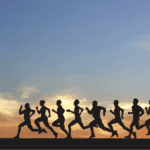 We all love the great scenes from sports movies, they stay with us long after the movie has ended. On this page we have collected our favorite scenes from sports movies!  Please comment with your favorite inspirational video so we can add it to this page for everyone's benefit!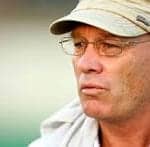 In last weekend's Sunday paper, there was an excellent interview by Robert Craddock with the Australian Men's Hockey Coach, Ric Charlesworth, about the final selection of the team to represent Australia at the 2012 London Olympics.  If you don't already know who Ric Charlesworth is, and especially if you're a coach, I urge you to make it a priority to learn more about him.  (He's written an number of excellent books, which makes this easier.)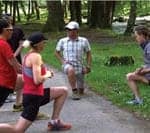 On the weekend, I had the pleasure of watching a wonderful race at the Mooloolaba ITU World Cup Triathlon for the women.  The eventual winner of the race was Vendula Frintova and she is coached by Darren Smith, a valued client of Athlete Assessments.  In fact, Darren had three of his athletes finish in the top five with Kate Roberts from South Africa and Sarah Groff from the USA (and his forth athlete competing was also in the top ten).  It does not get much better than that.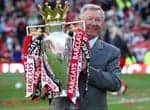 Recently we saw a great article by Anita Elberse (Harvard Business School Professor) on Sir Alex Ferguson and his Eight Secrets of Success in Managing Teams.  Ferguson managed Manchester United from 1986 to 2013, and is regarded as one of the most admired and respected managers in the history of Football. lberse had the unique privilege of studying the legendary coach's leadership approach.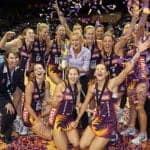 The Mission Queensland Firebirds Netball Team have enjoyed an incredible 2011 Season, not only winning the ANZ Championship Grand Final, they did it undefeated for the entire season and breaking numerous team and individual records in the trans-Tasman series along the way. If ever there was a 'perfect season', they achieved it. Our Inspirational Coach Roselee Jencke led her team all the way, in only her second year with the Queensland team.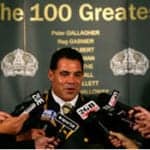 I was inspired by the recent article published in The Weekend Australian (12-13 February 2011, pages 41 and 43) about Rugby League Coach, Mal Meninga.  So inspired, I've decided to start a series about inspirational coaches and what I most value about their coaching philosophy and experiences they share. Mal Meninga has the prestigious honor of being the first in the series (not that I believe he will include being in my list on his CV of professional achievements!!).
In June 2012, NFL running back LaDainian Tomlinson retired. The legacy he left with the San Diego Chargers demonstrates the reputation every athlete should aim for at the end of their career. In the hyped up world of NFL football, talented players are in every team and every play, in every game. So what sets one talented player apart from every other?  To briefly summarize an impressive career, it was not Tomlinson's extraordinary ability which defined him and has set him apart.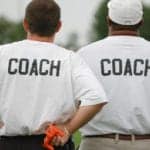 Transitioning from Athlete to Coach requires significant coach development. Success as an athlete does not automatically translate to success as a coach. Recently we saw a great article in The Telegraph, about the transition Jonny Wilkinson is making from athlete to coach. The legendary Rugby Union player has been doing all he can to ensure he manages this transition successfully, something that many former elite athletes struggle with.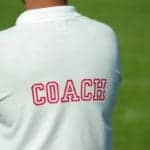 If you are a young coach starting out in the sporting world it can be hard to get advice.  Everyone has a different opinion on how to best interact with your athletes, their parents and club committees. I had a conversation with a rapidly progressing Hockey Coach, Jessie McCartney about the lessons he has learnt as a coach, both general advice and advice for starting a new role.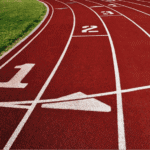 Here we have provided you with a transcript of Naval Admiral McRaven's Commencement Speech at The University of Texas at Austin on May 17."President Powers, Provost Fenves, Deans, members of the faculty, family and friends and most importantly, the class of 2014.  Congratulations on your achievement. It's been almost 37 years to the day that I graduated from UT. I remember a lot of things about that day.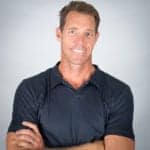 In this video clip, Bo talks about his Rowing Career, his experiences at the Olympics and the coaches who had the biggest impact on his life. In 1992, Bo became the youngest-ever rowing Olympian for Australia.  Since that first Olympics, Bo has won bronze medals in the 1996, 2000 and 2004 Olympic Games.
At Athlete Assessments, we're here to provide you with excellence in service and to help you be your best. If there is anything we can assist you with, please Contact Us.