Recent Articles and Videos for Sport
What's New – Our Latest Articles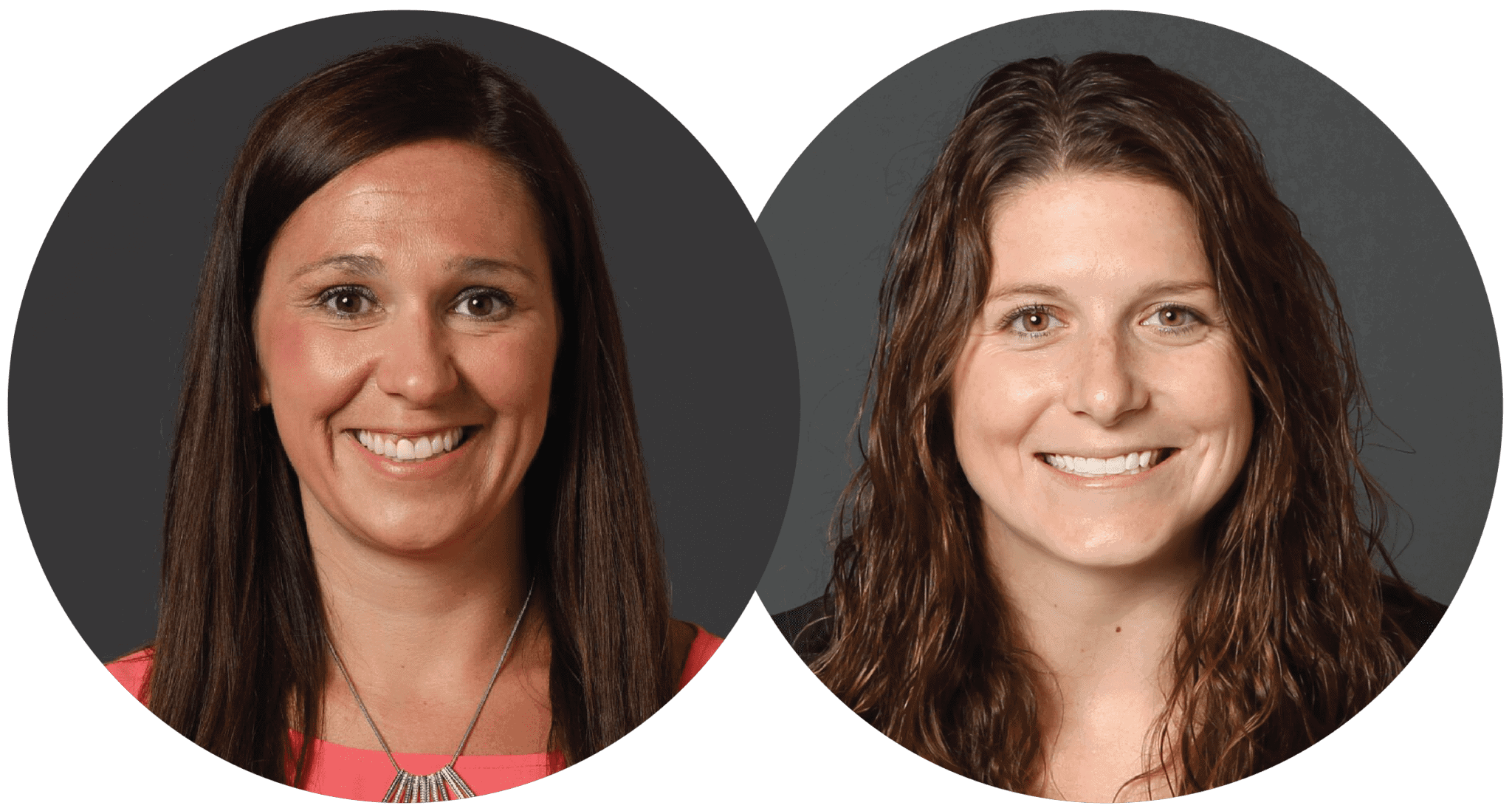 We catch a glimpse of that guiding philosophy in action as we talk to Katie Simet and Nicolle Skoien, of Academic Services in the Athletic Department at Marquette, about their work. On a daily basis, both Katie and Nicolle work with diverse groups of student-athletes, developing curriculum, departmental programs and individual strategies to ensure student-athletes reach their goals.

Got a spare couple of minutes on the way to training or the weekend match? Catch the conversation between Bo Hanson and Adam Haniver on The Boxing Coaches' Podcast. What really makes this podcast worth listening to is the way that Adam, host of The Boxing Coaches' Podcast, asks Bo questions that surface the connections between the mechanisms and the outcomes that drive performance.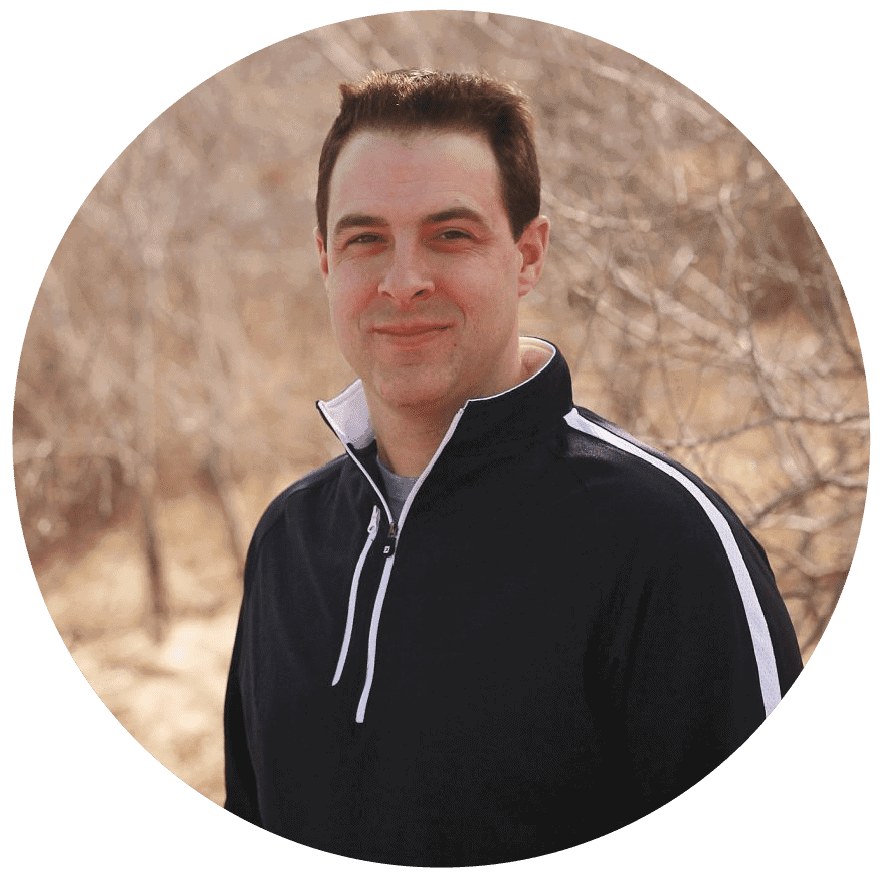 Valuable insights from Mental Performance Consultant, Kyle McDonald on stress and pressure resilience and its impact on elite performance. He questions why some athletes and coaches have a plan for physical and technical development, but not for mental growth and mastery. Kyle prepares some of Canada's best and most competitive ice hockey athletes and teams for their professional, Olympic and Paralympic campaigns.
When Georgia Southern University formally acknowledged Hal Wilson's prodigious contribution to coaching and the community with the Waters College of Health Professions Award for Service, they recognized the thousands of hours that Hal (and many coaches for that matter) spend every year, when he mentors and coaches athletes and coaches, propelling them forward, taking steps alongside them as they fulfil their dreams.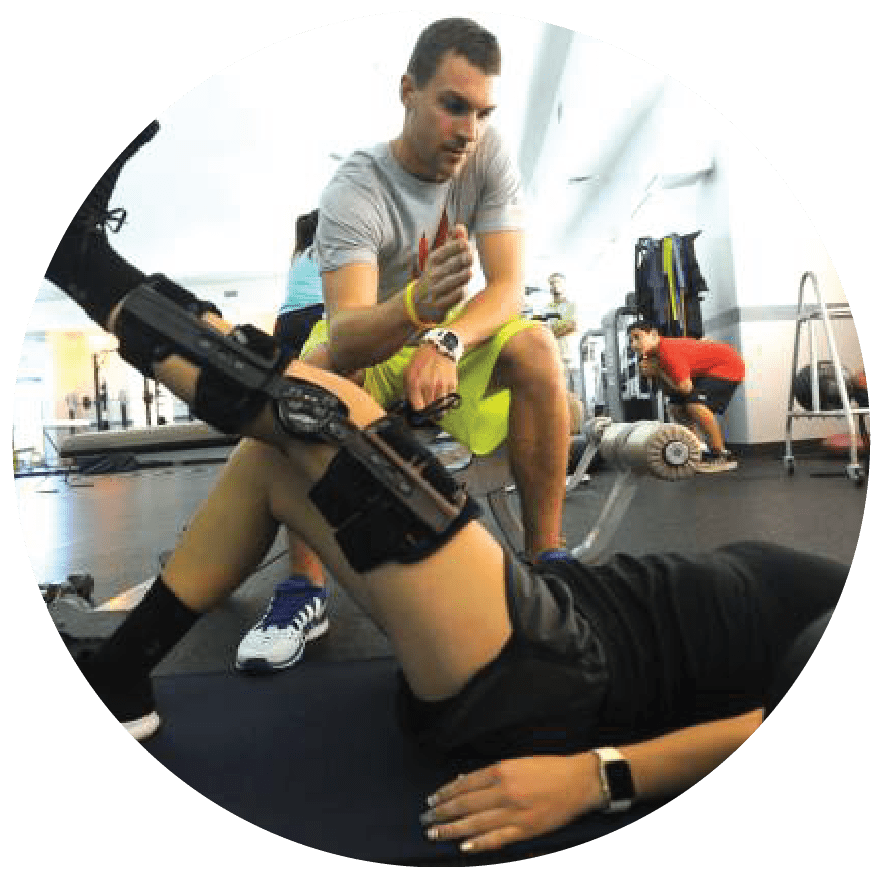 On a daily basis, the Performance and Wellness Institute is buzzing with athletes practicing their verticals, leaping between stations, pushing their strength towards numbers that were previously unimaginable, while rehabbers are moving with increasing degrees and fluidity. But this isn't what distinguishes the Institute…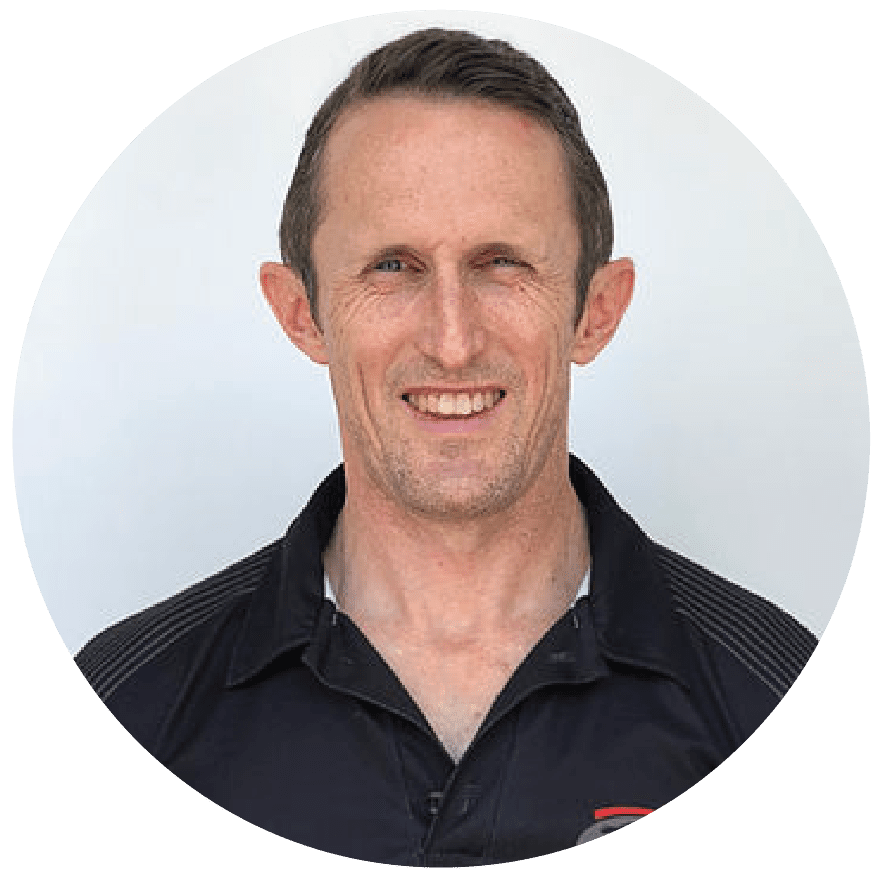 Extraordinary vertical jump heights, split-second qualifying times, personal bests; these are the statistics flying around the floor at Acceleration – the high-performance development centres, owned and founded by Stewart Briggs, located in Queensland, Australia. The energy and optimism in the room at Acceleration centres is infectious.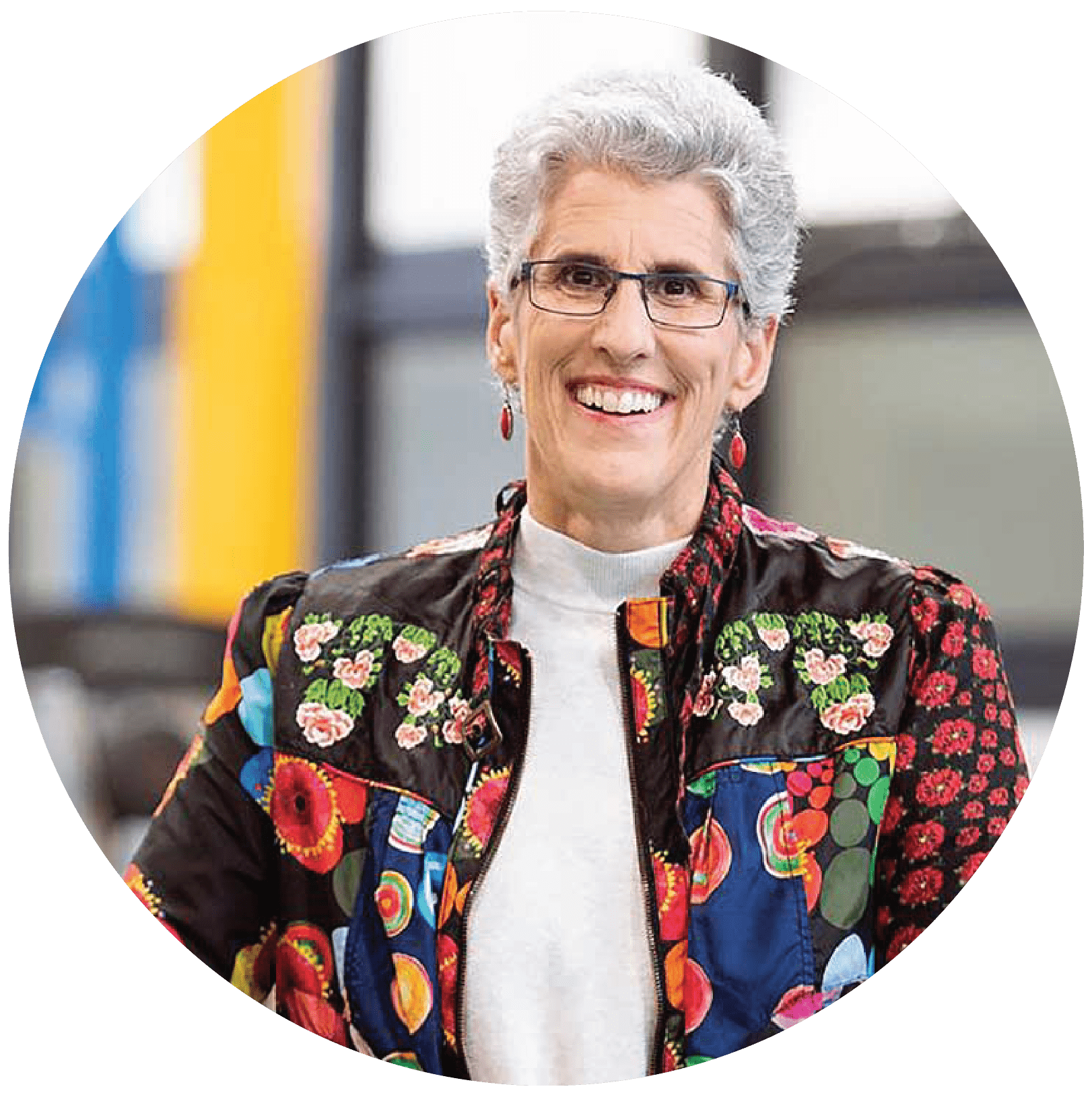 Leadership is not anchored to a nominal position or the domain of the select few within a team, according to Sarah Leberman, Professor of Leadership at Massey University, New Zealand. Also a Fulbright Scholar and the author of highly significant research on leadership, Leberman specialises in applying the knowledge surrounding leadership to the sport space and in particular women and girls.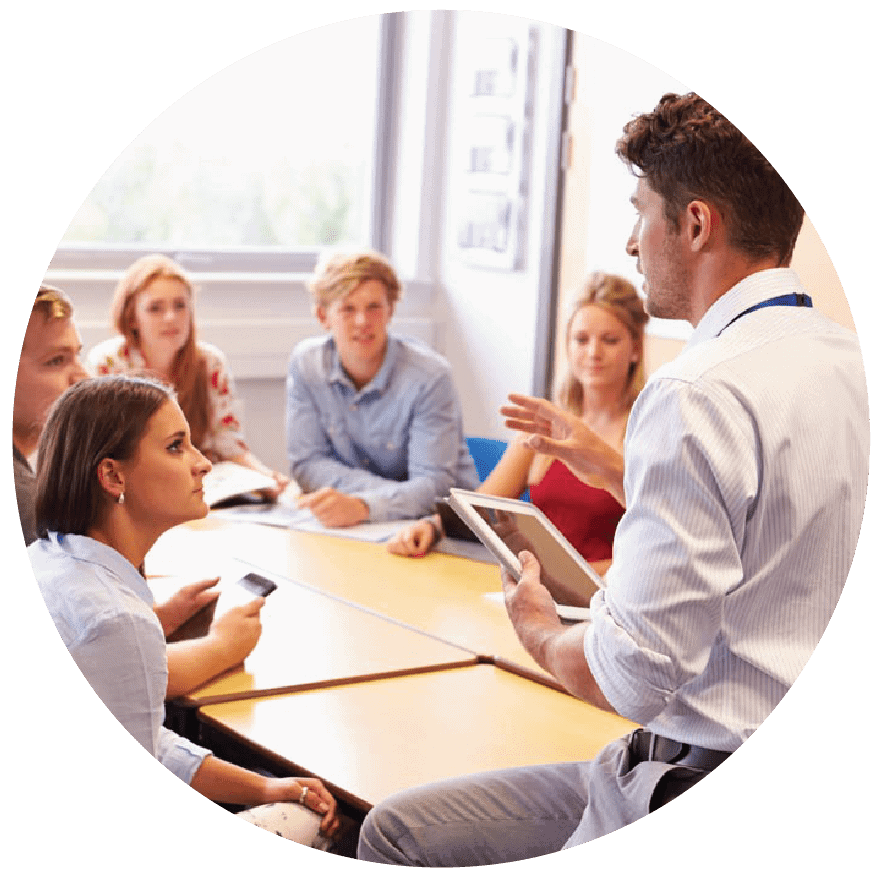 The best teams take time to reward what's going well, review what needs to be improved upon, and set plans to achieve future success. The same is true for individuals. How do they do this? One very effective way is to get feedback from others. Getting feedback from others in a formal way is called 360 Observer Feedback.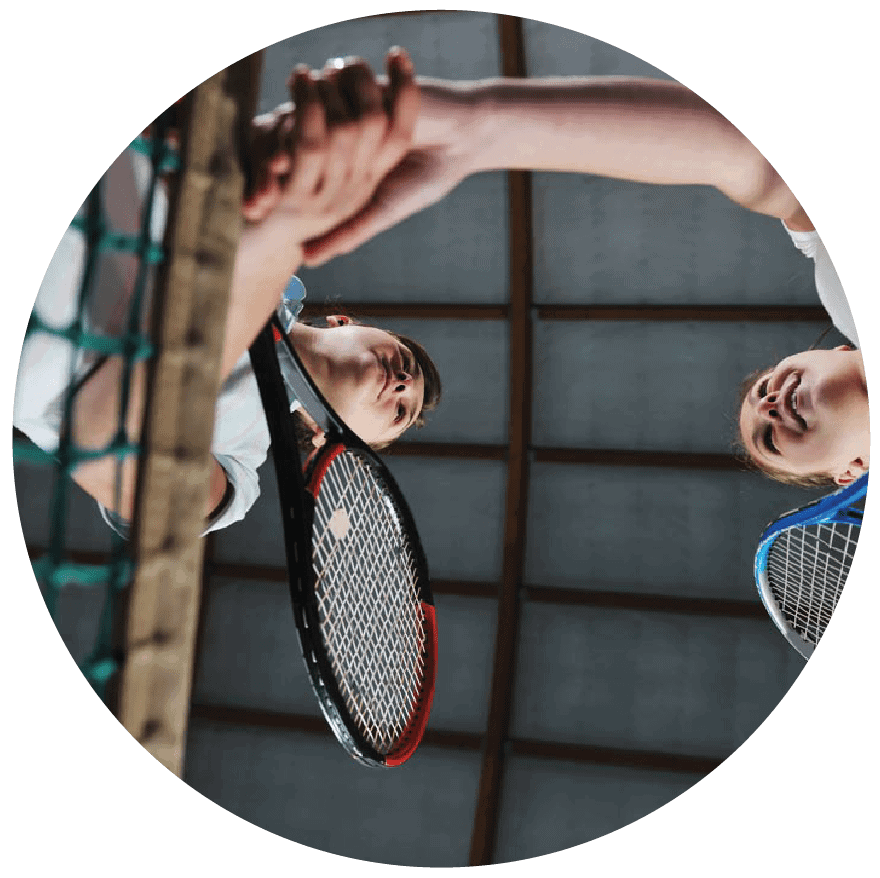 Powerful new research published recently reports that super-connected Gen Y and Z are lacking critical real-world interaction, making them the loneliest generations ever. The report emphasizes the importance of social interaction so we ask Senior Consultant, Bo Hanson, about the value of face-to-face communication, why it's critical in sport and how coaches can make it a central part of their program.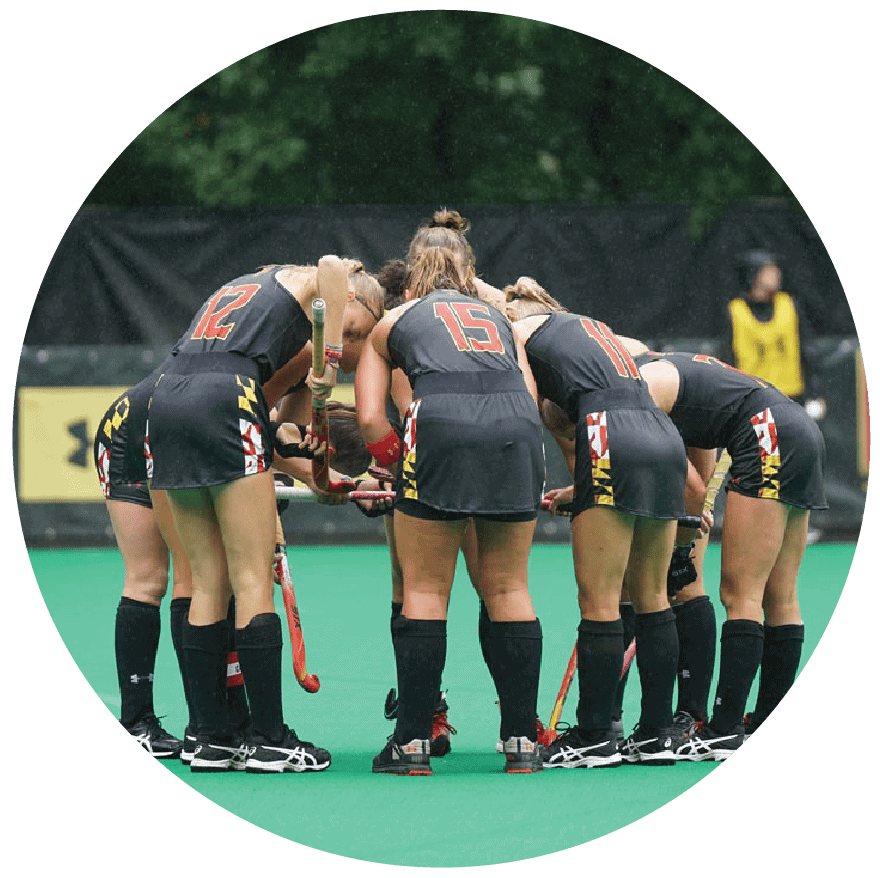 Every year thousands of students graduate college, but we'd argue, they don't all graduate with as many employable skills as student-athletes. The National Center for Education statistics records that in 2018, some 2.9 million students graduated college but, according to the NCAA, only 2% of college students are student-athletes. This makes student-athletes a rare commodity.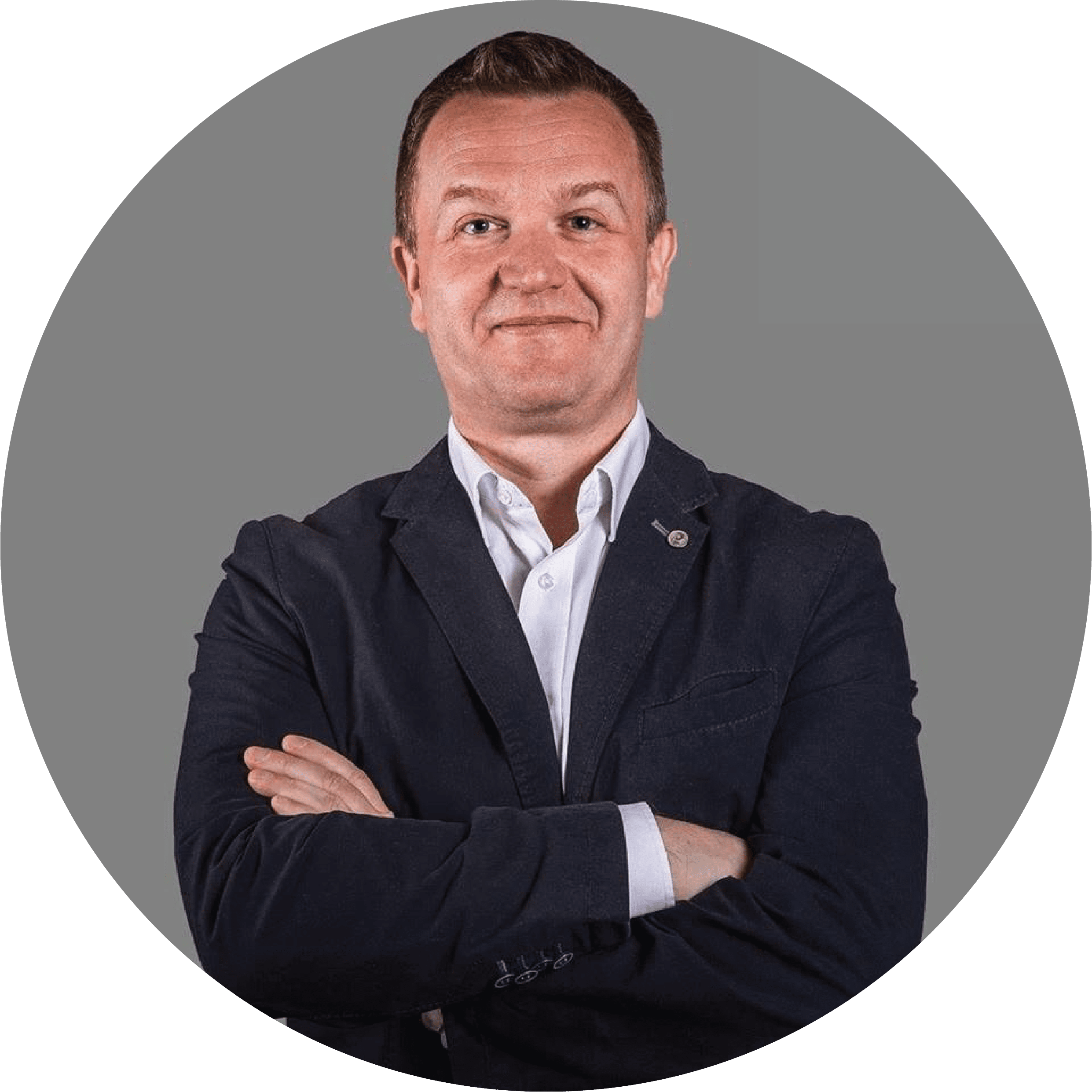 Szombathely might be 15,588 kms from the Sunshine Coast, but it's home to our newest consultant client, Szabolcs Hollósi. Experienced in brokering change, Szabolcs now has the tools and resources to partner with Hungarian sport on a national level, creating opportunities for athletes and coaches to take their performance to exciting new heights based on DISC Behavioral profiling.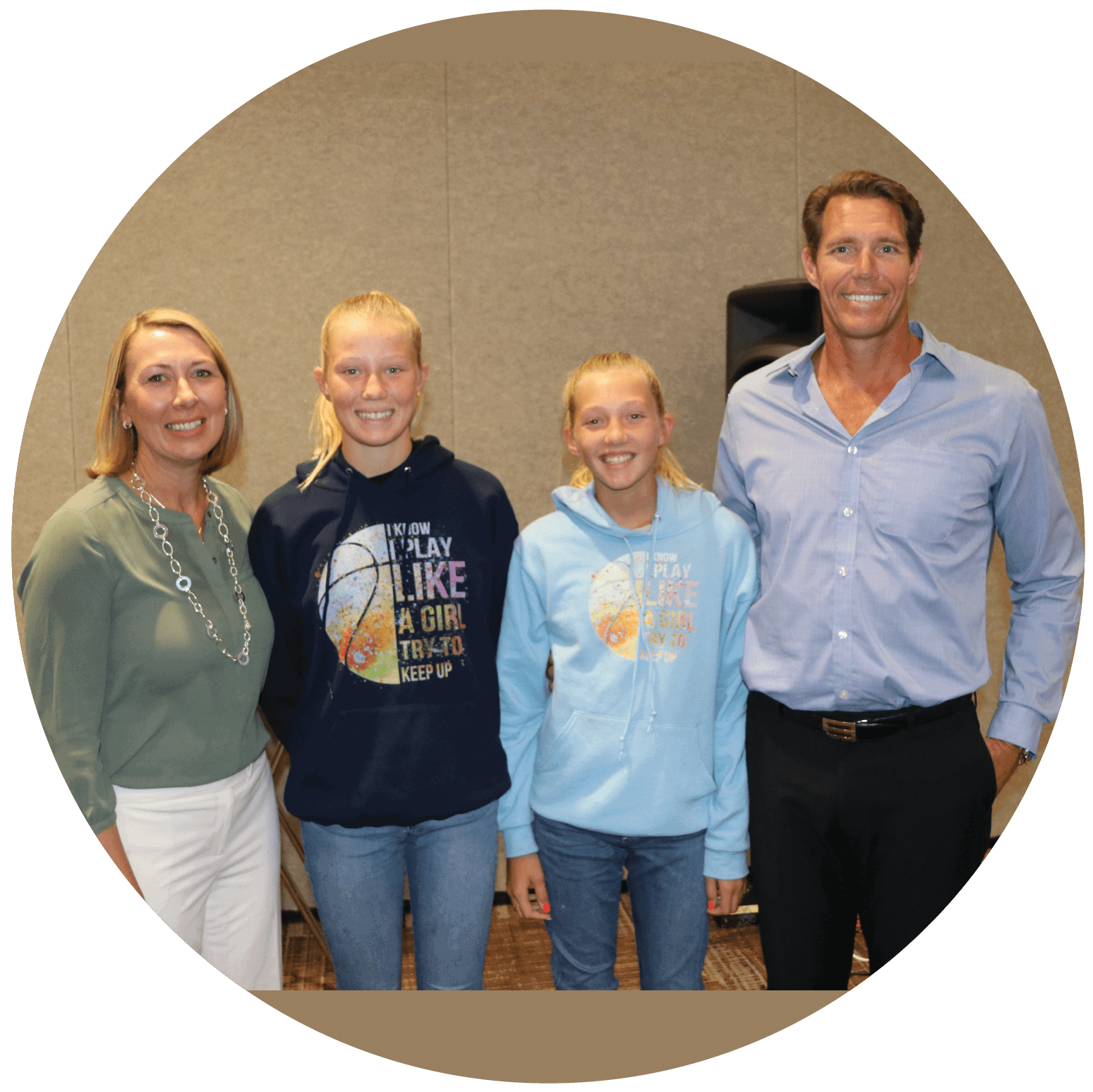 A personal insight into how 4x Olympian Bo Hanson and businesswoman Liz Hanson grew their sports business from an unexpected beginning…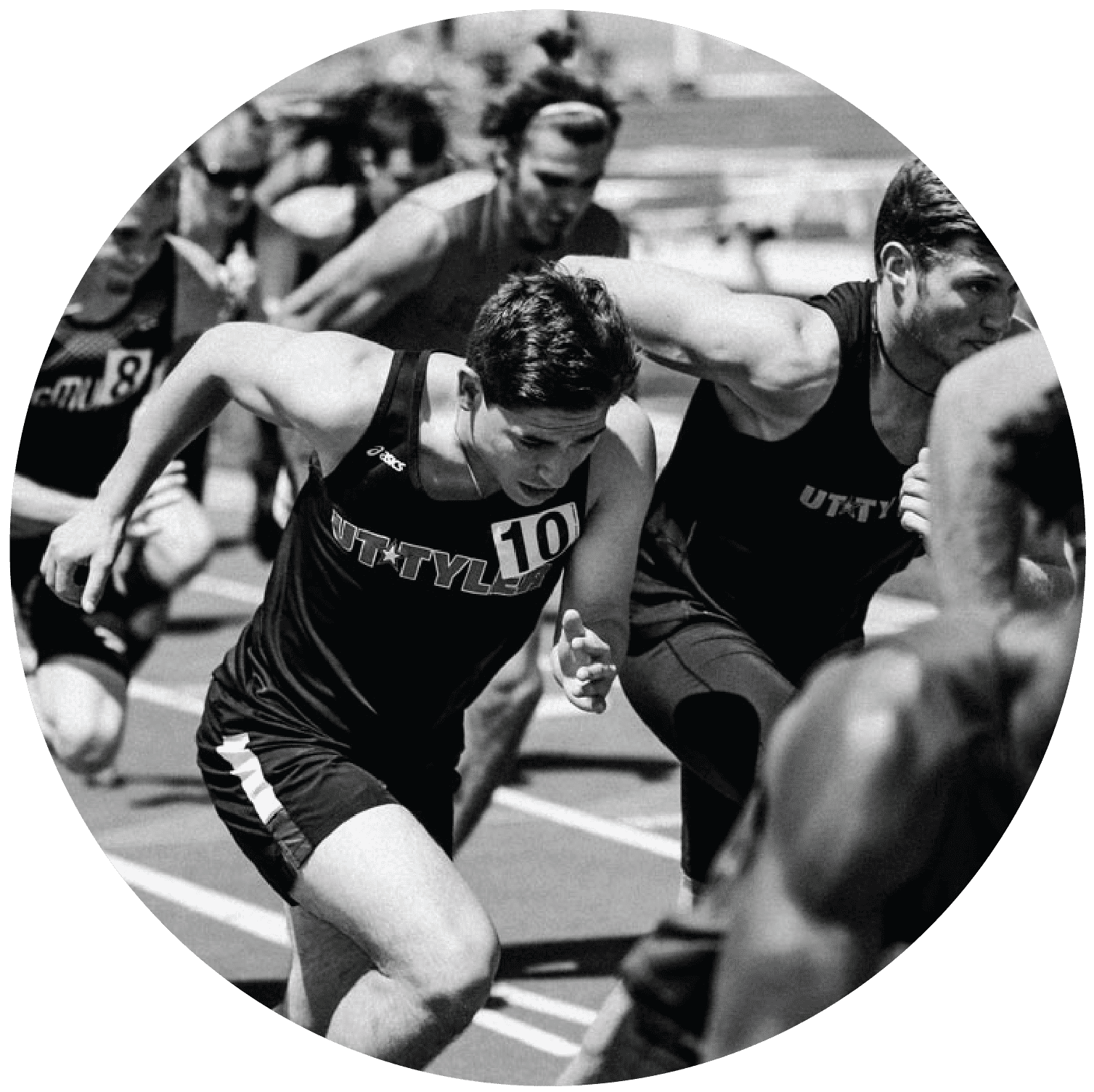 Coaches are unanimous in saying their athletes are lacking resilience, they not as 'tough' as their teams in previous times. And, not just physically tough, mentally tough. But, do todays Gen Y & Z athletes understand toughness? You can create a competitive advantage for your athletes by explaining mental toughness in simple terms and using a simple equation to ensure they develop those mental skills.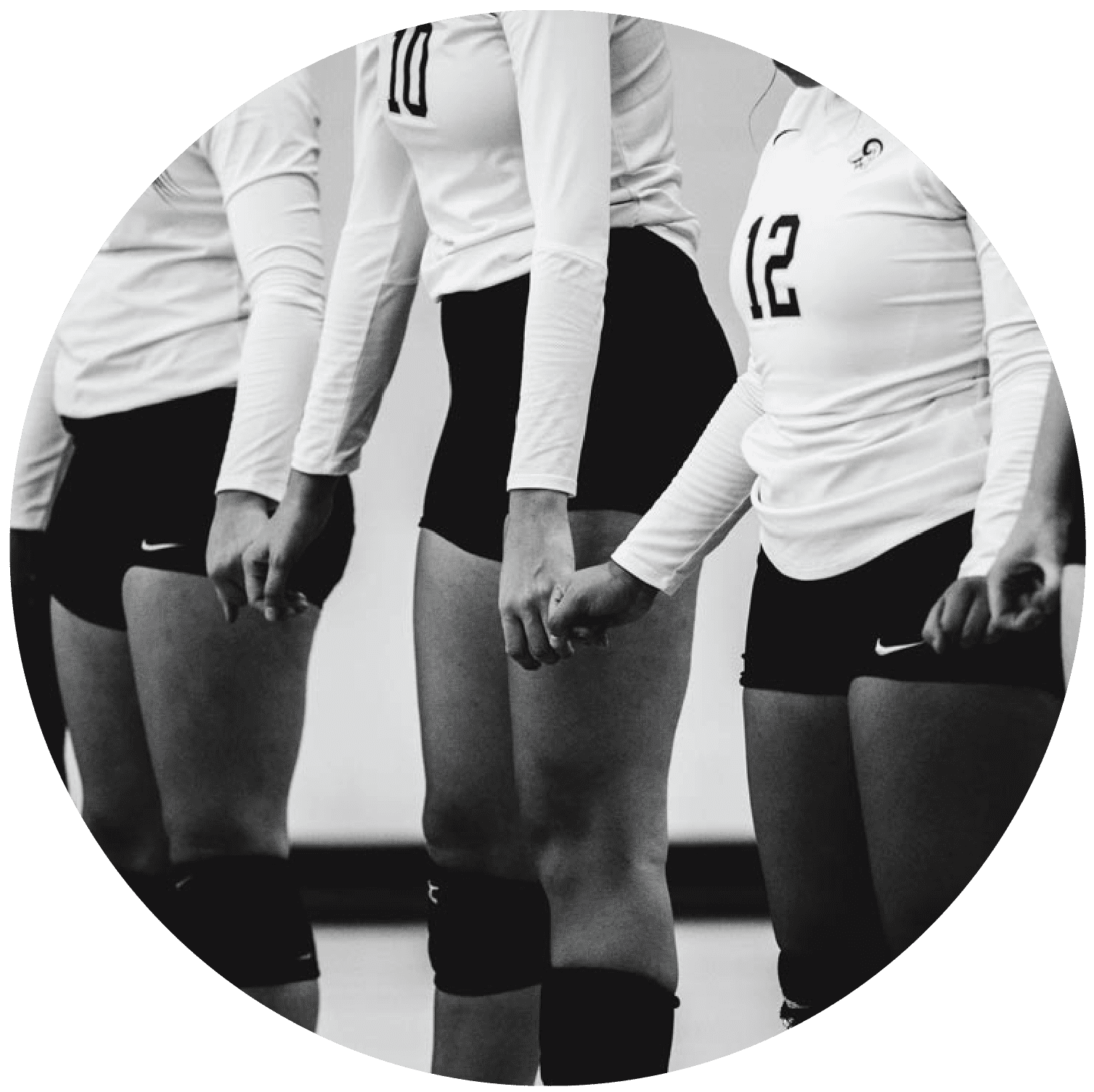 If you're wondering what effective leadership looks like in sport, I'll give you a short method that I know works well. It's crucial to know what's important, what impacts performance. Then, we'll talk about why we address things when they're little issues, and don't wait until they blow-up and become big issues.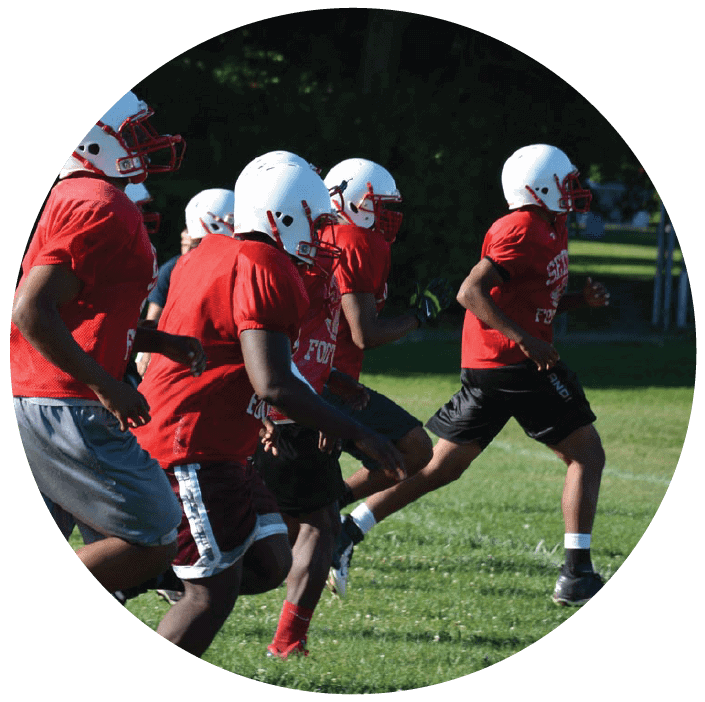 There are some non-negotiable principles teams need to have in place if they are to achieve success. Firstly, every unique team must have a set of values they agree to live by. Secondly, they have rules to co-operate within a framework. What's interesting is how many of these teams fail to live their values, or only live them to some degree. The special few, live them to the degree required to achieve success.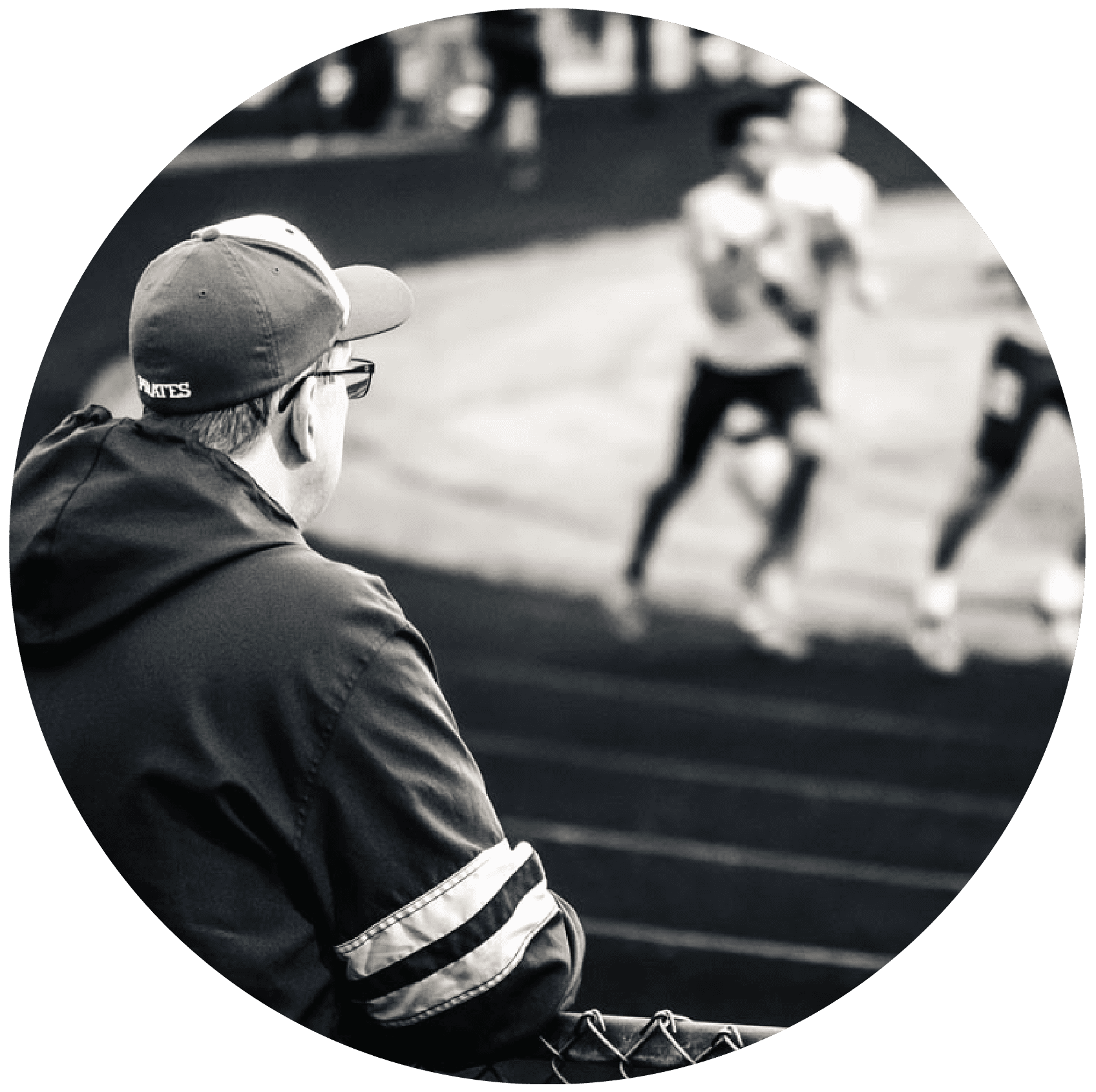 This article illustrates reasons why coaches need to be involved in guiding (not directing) team culture. We also emphasize the importance of using the playing group's experience in establishing team culture. Earlier articles give a definition of culture in a sporting context and detail strategies that coaches can use to develop team culture.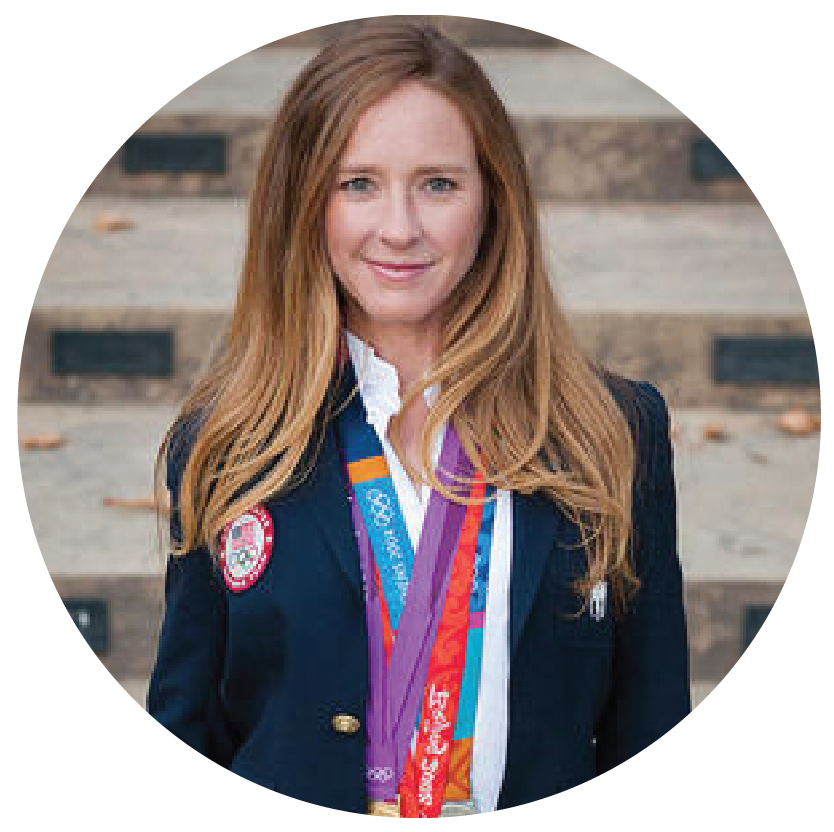 Mary Whipple, who won three Olympic Medals, two Gold and one Silver, plus five World Championships, knows exactly how to achieve extraordinary results. As coxswain to the serially successful USA Women's Rowing Eight, she was responsible for leading, understanding and ultimately driving her team across the line in first position, multiple times. Now, she shares her knowledge at her Coxswain Leadership Camps through her consultancy, The 9th Seat. She talks strategies and skills that win on the water and in life beyond the boat and importantly for coaches, she shares her proven strategies.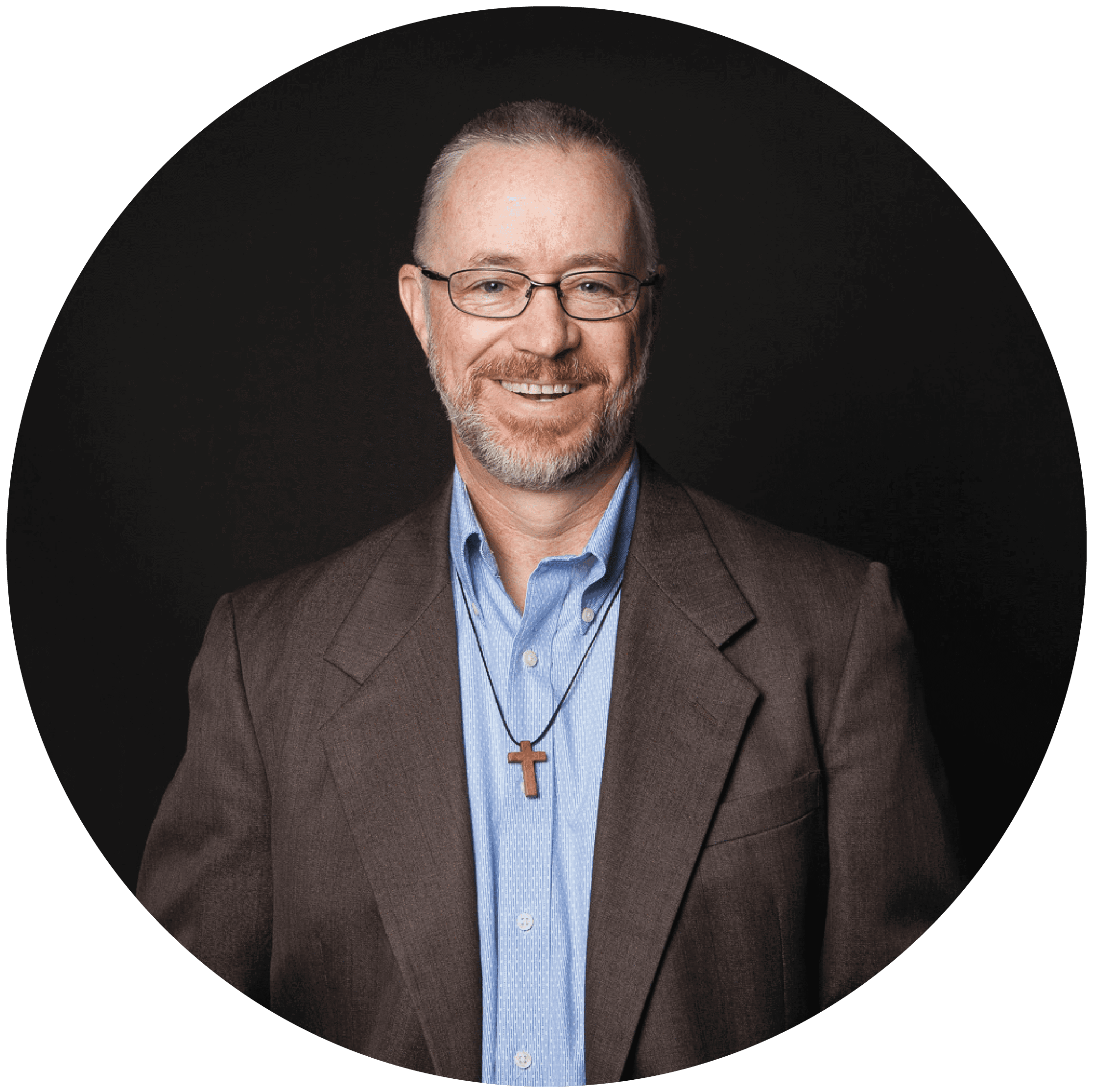 Sport Psychologist and Mental Performance Coach, Dr. Ed Garrett or Dr. G. as he's known, explains the link between the coaching connection and behavioral types. His simple explanations and situation-specific examples make the process easy to understand and his suggested solutions will have an immediate impact on your coaching.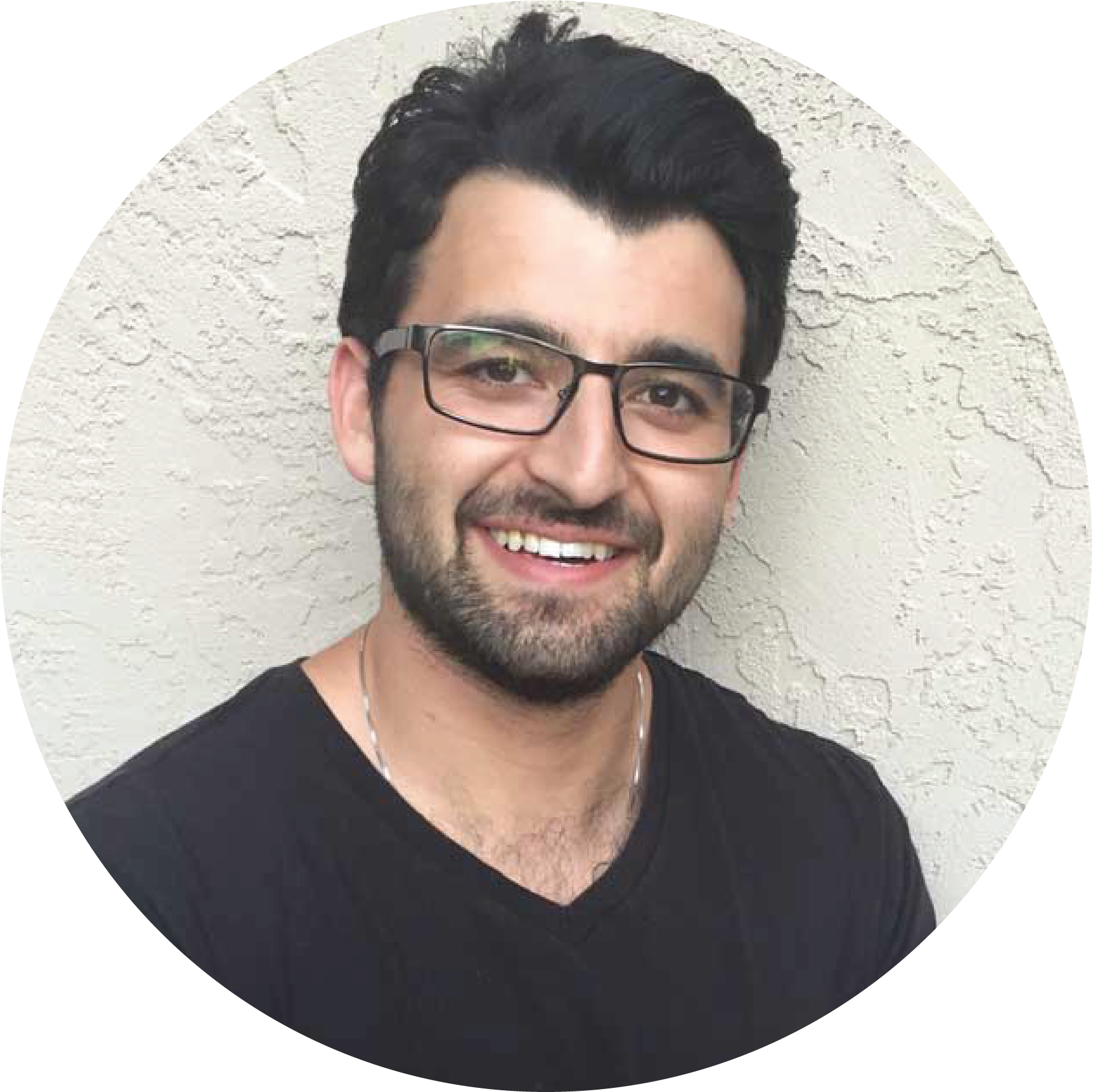 Mental and Fitness Performance Coach, Jared Cohen on the intersection between mental and physical performance. When we think CrossFit, gyms and performance coaching, most people immediately think physical, but Mental and Fitness Performance Coach, Jared Cohen, is achieving exceptional results using mental strategies in combination with physical improvement.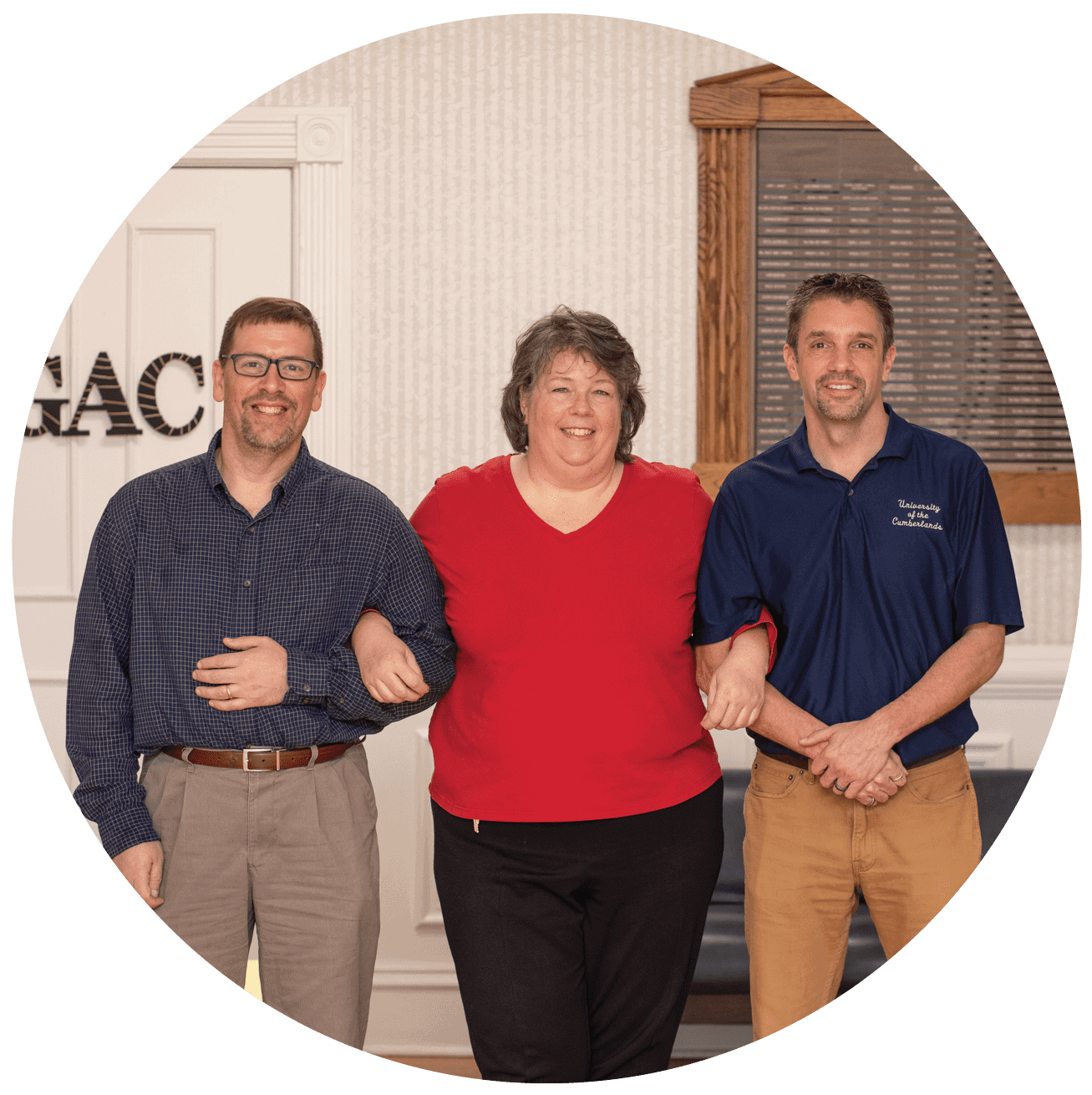 The University of the Cumberlands is deeply committed to the all-round development of its student-athletes. That commitment compelled a multidisciplinary team from within the University to design and deliver a professional development workshop for 36 of its coaches. The self-awareness and interpersonal skills that were the focus ofthe workshop gave them an even greater capacity to reach and impact their student-athletes on and off the field.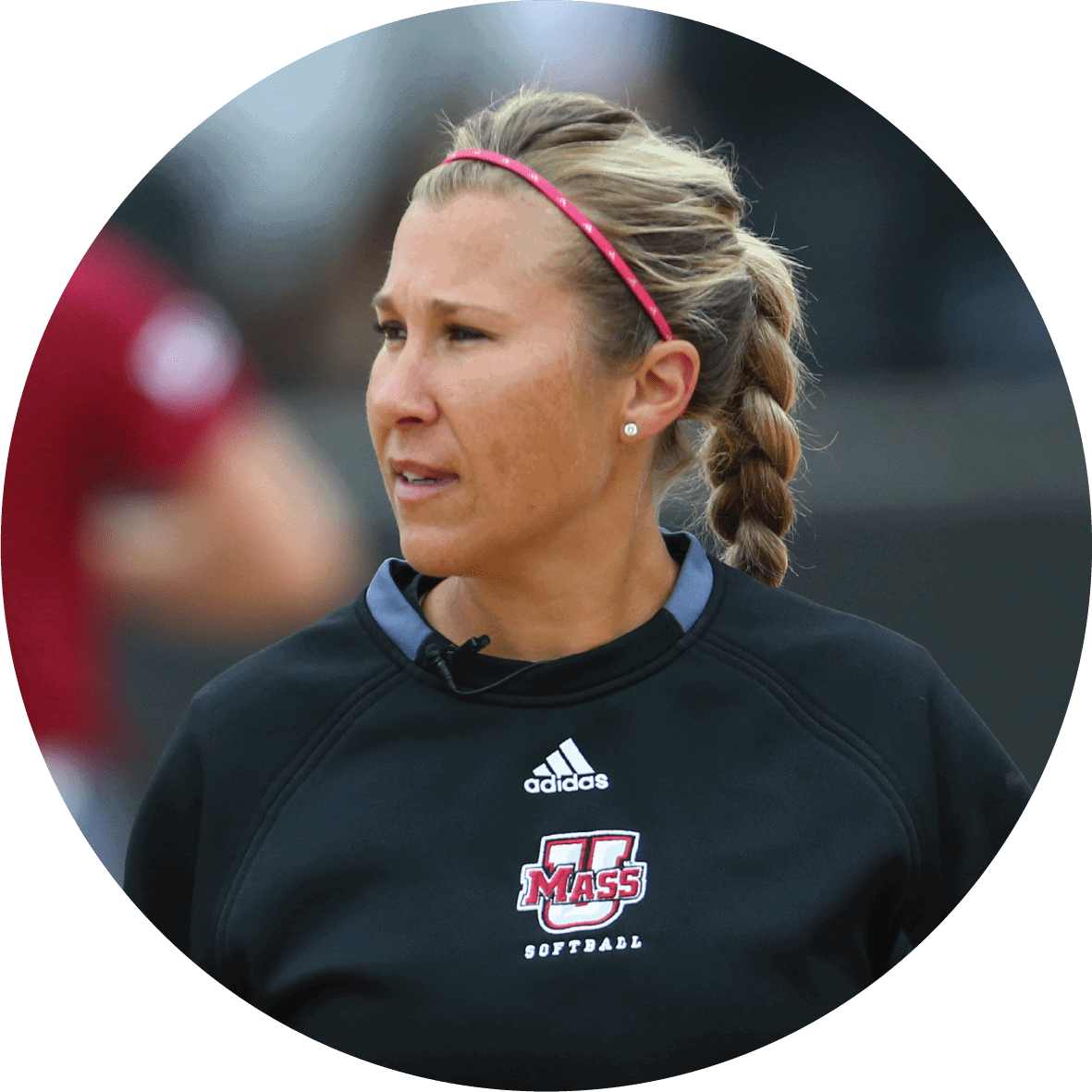 Coach Stefanoni gives us an insight into exactly how the Minutewomen returned to the top of the championship table and what distinguishes UMass athletes from other collegiate softballers. She talks about high pressure matches and the way she prepares the team for big games. Additionally, Stefanoni shares the challenges and triumphs of the journey which eventually led to a Head Coaching position and included a transition from student-athlete to Director of Operations.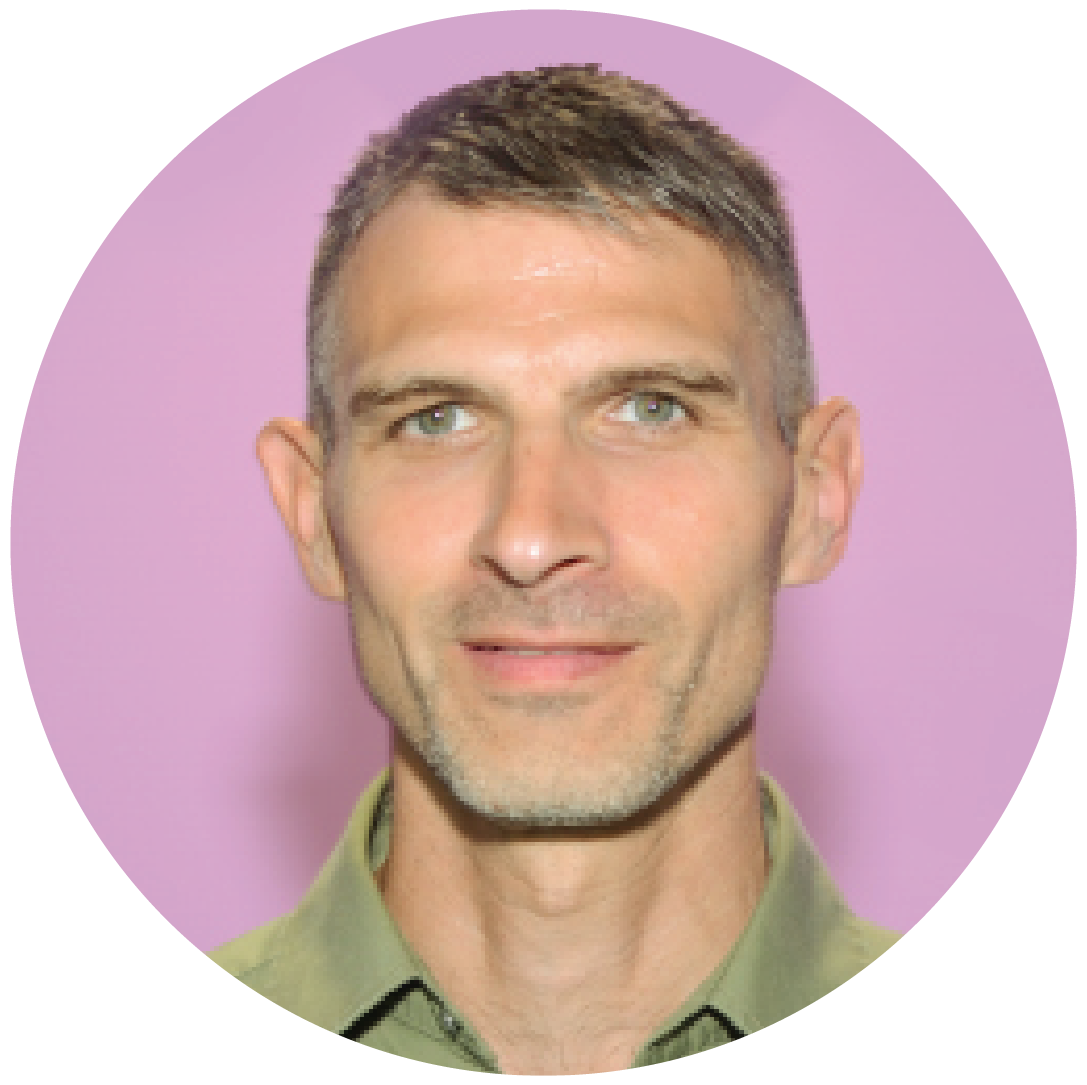 Writing ranked #1 in the world next to your name is a rare honor. Writing it 2 years in a row means that you understand how to get it right, you're an innovator and you stay at the forefront of your field. Loughborough University, the #1 University in the World for Sports Related Subjects, gets teaching the business of sport right. Dr Steve Swanson is the Director of the Sport Business and Leadership program at Loughborough University London.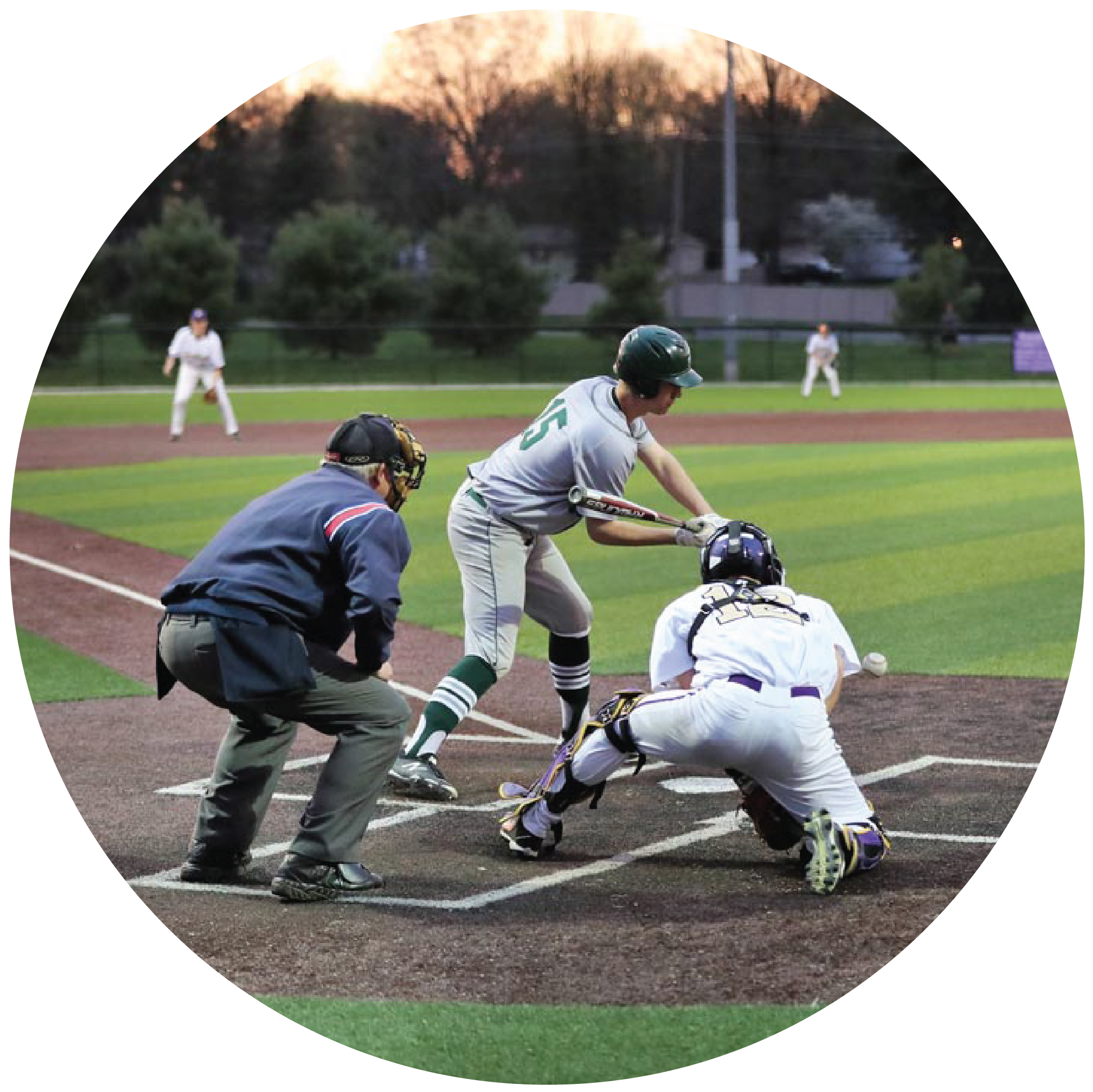 A 75 year-long Harvard study reveals that authentic, honest and reliable relationships are the source of happiness, physical and mental health. One of the longest running studies on adult development in the world, Director Robert Waldinger's TED Talk on the findings has recorded some 13 million views. In this article we speak to Athlete Assessments Senior Consultant, Bo Hanson, about what these important findings mean for athletes, teams and coaches.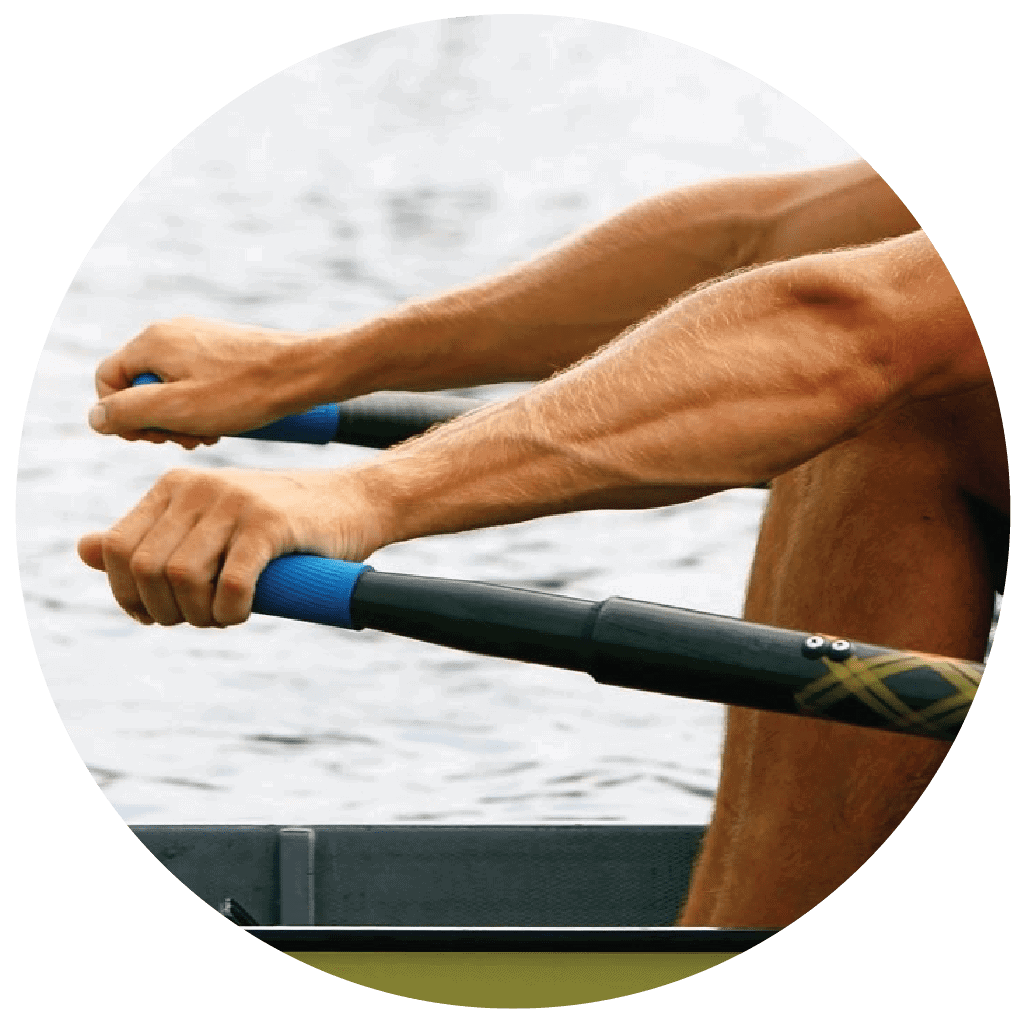 I was listening to a podcast with a successful Australian cyclist who had won an incredible 11 world titles, but, it wasn't these titles that shaped her as a competitor, it was the 29 world titles that she contested and lost. The podcast prompted me to ask Bo Hanson, Senior Consultant at Athlete Assessments, and 4 x Olympian, 3 x Olympic medalist, exactly how he examined his own losses.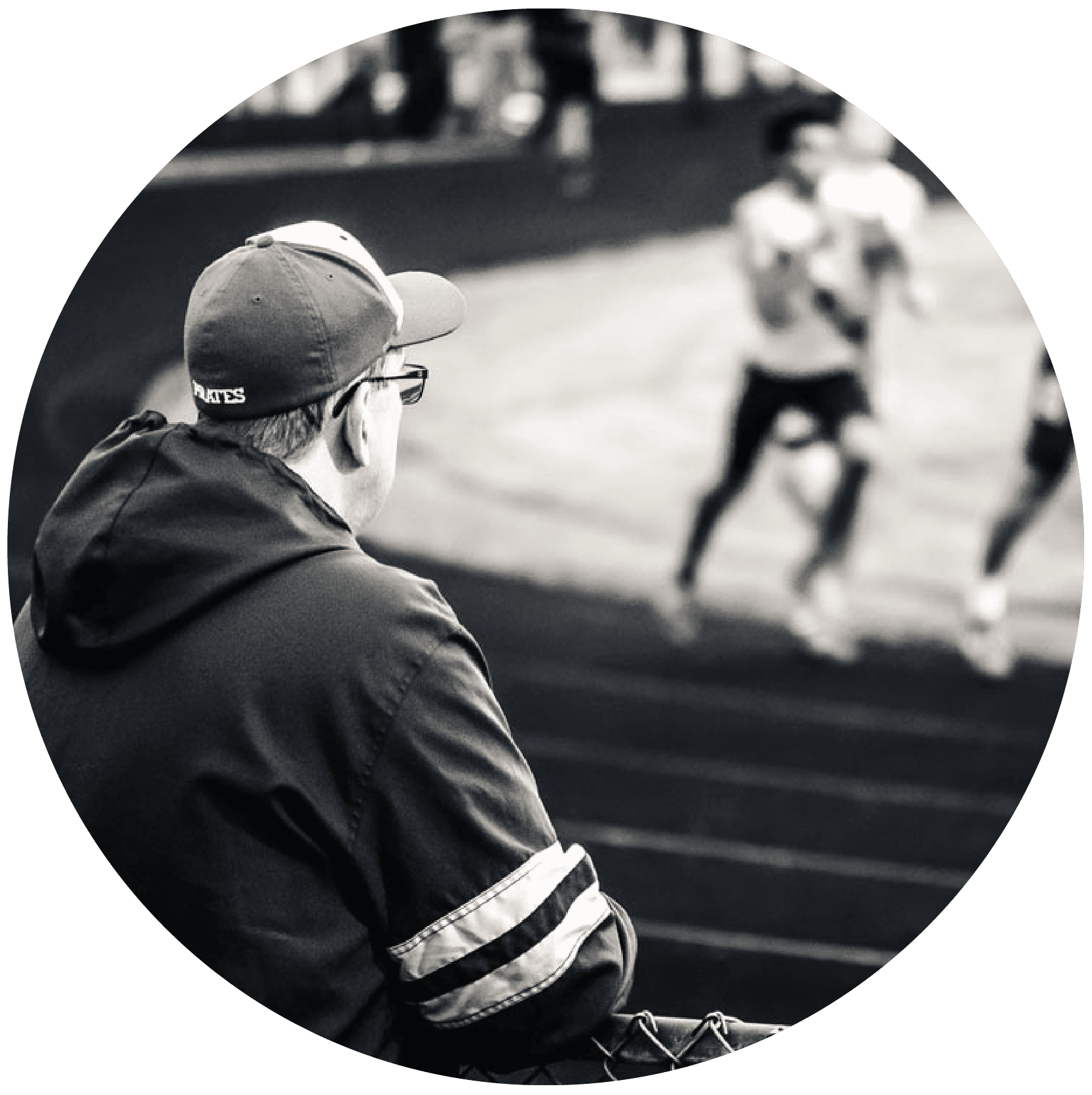 Google, the #1 search engine in the world, ranked the top 10 attributes common to its best managers. We found that those behaviors run parallel to characteristics displayed by the most successful leaders in sport. Google's findings support our knowledge that the best in the world reach that rank because of their expertise in people management, not just technology, equipment or physical capabilities.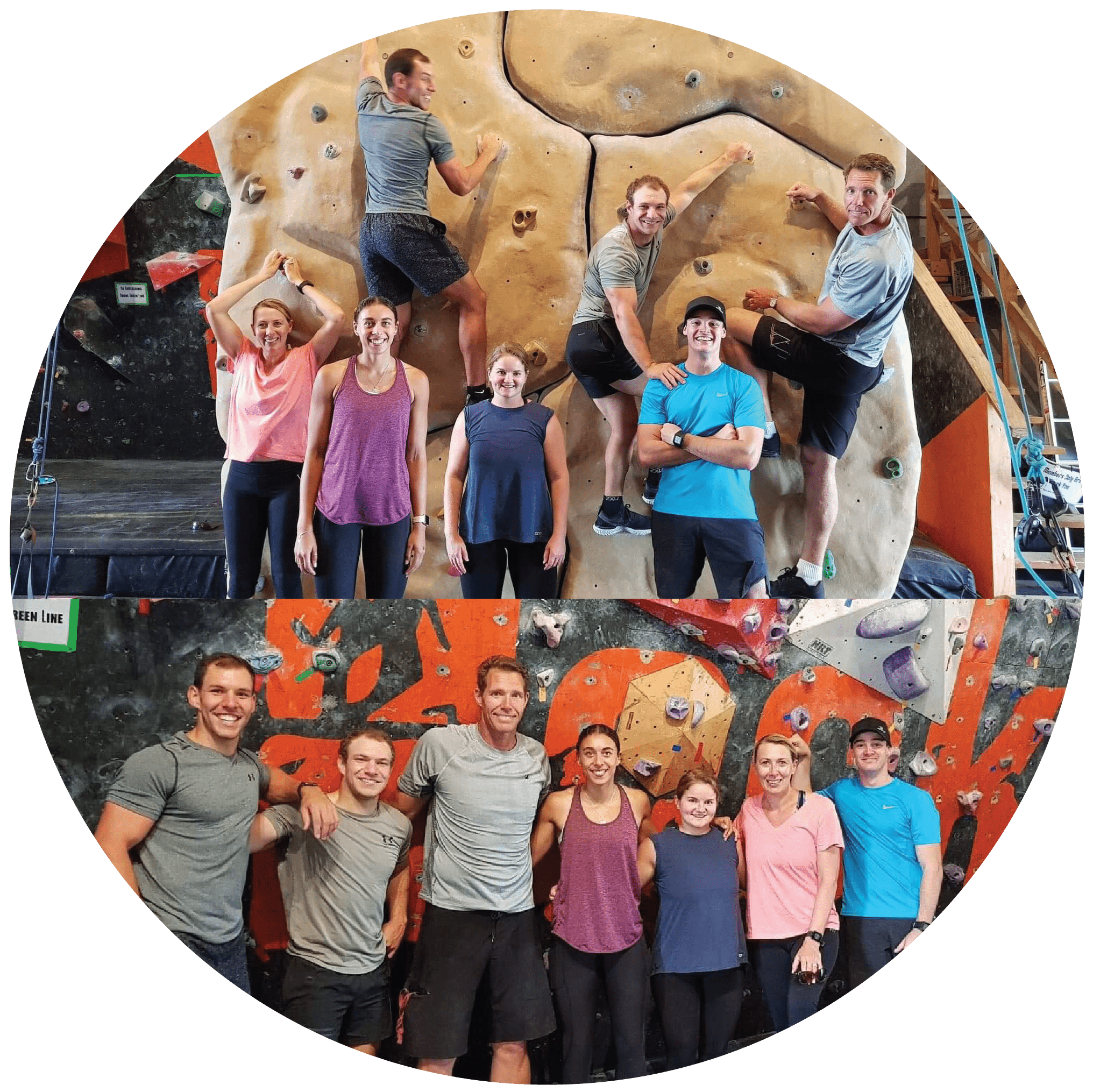 Athlete Assessments tackles the challenges of indoor rock climbing for its first 2019 Team Day. Every team needs to set aside time to re-connect, review goals and revisit values. Athlete Assessments is no different. We have four Team Days a year and the first one for 2019 saw us rock climbing, getting to know each other a little better from a DISC perspective and making some tough "Decisions" over a lunch menu!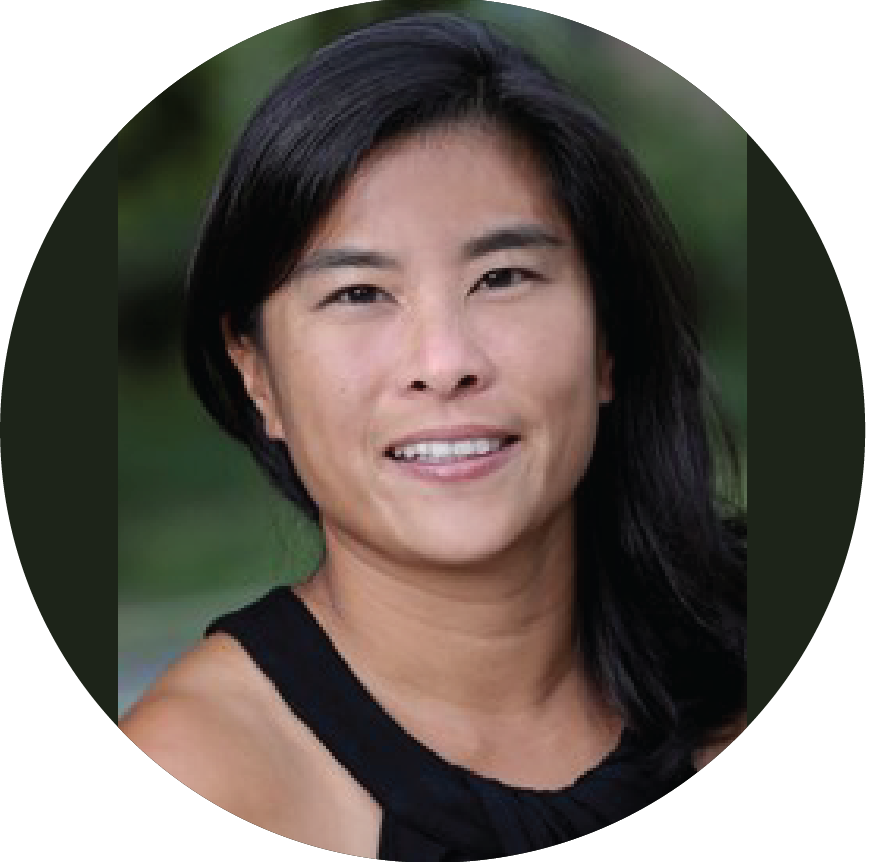 Sandra Chu, High-Performance Consultant, Princeton Graduate, Director of Two Tigers Consulting, successful Collegiate Rowing Coach, is a proven game changer. In any sport, in any field, her commitment to excellence, ability to analyze the obstacles, develop strategies and institute changes, transforms lives and fundamentally the ability and performance of teams.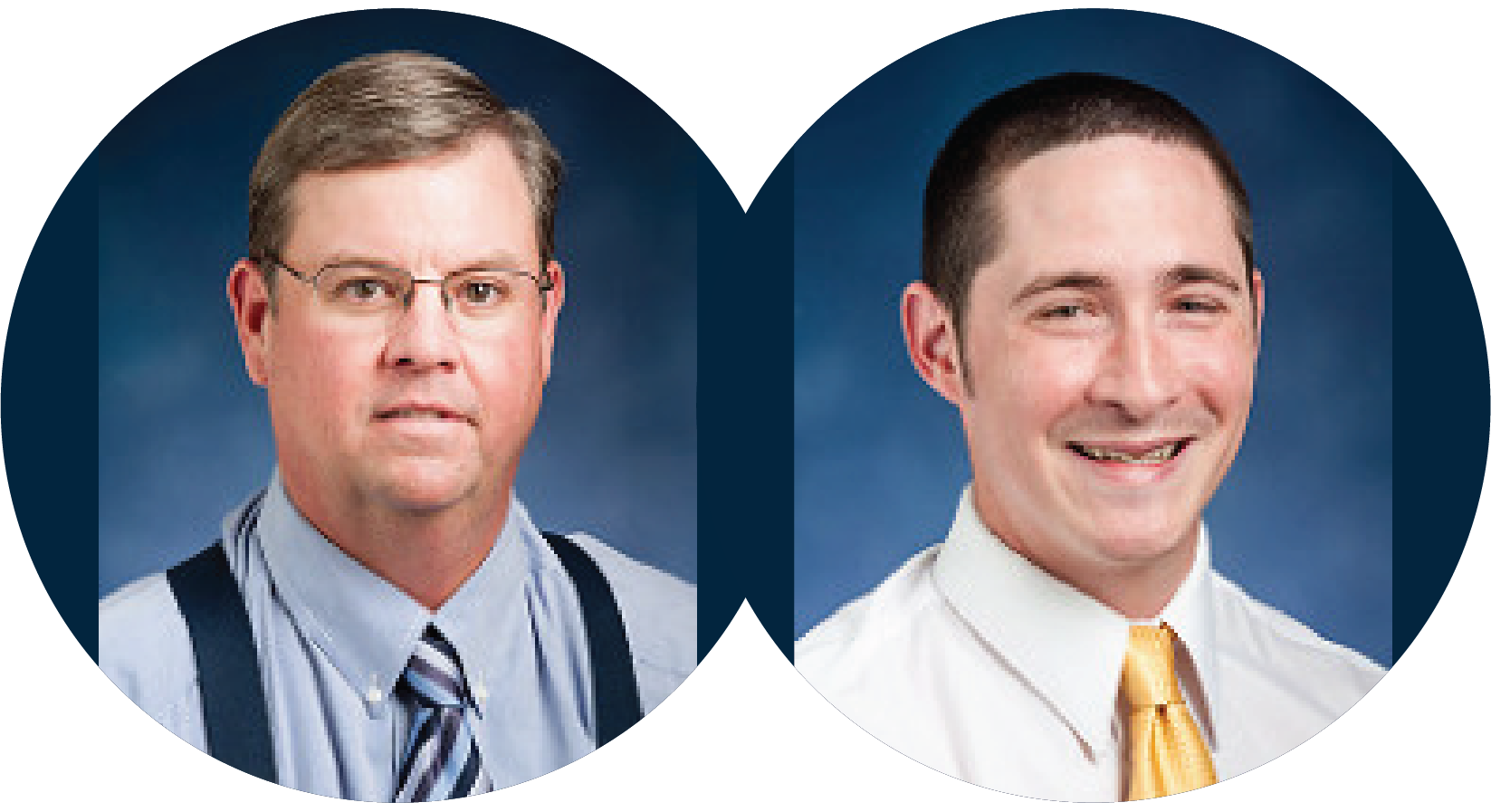 The team at Texas A&M University-Commerce encourage engagement, energy and work ethic in all of their Health and Human Performance students. Faculty work together to deliver exceptional outcomes, making an immediate impact on students' lives and their professional careers. In this article we talk to Dr Clay Bolton and Dr Anthony Rosselli about their curriculum, students, internships and building those all-important networks.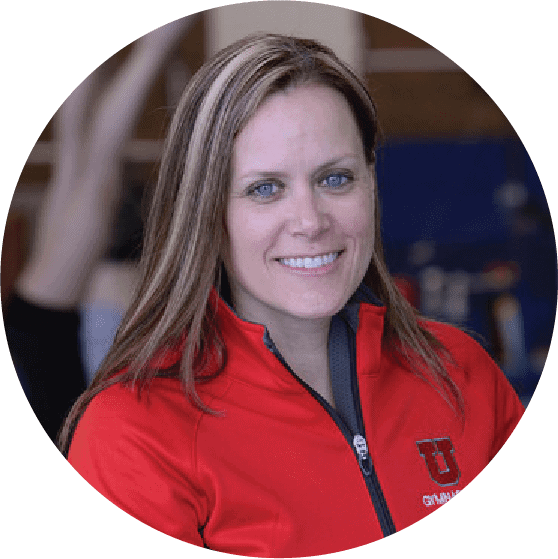 In this article, Dr Detling talks about the driving force behind those pressures, the technique she uses to work with athletes of all levels and the principal challenges athletes commonly face. She also shares her guiding philosophy to get through adverse situations, the similarities between performers and athletes and the relationship performance anxiety and confidence share.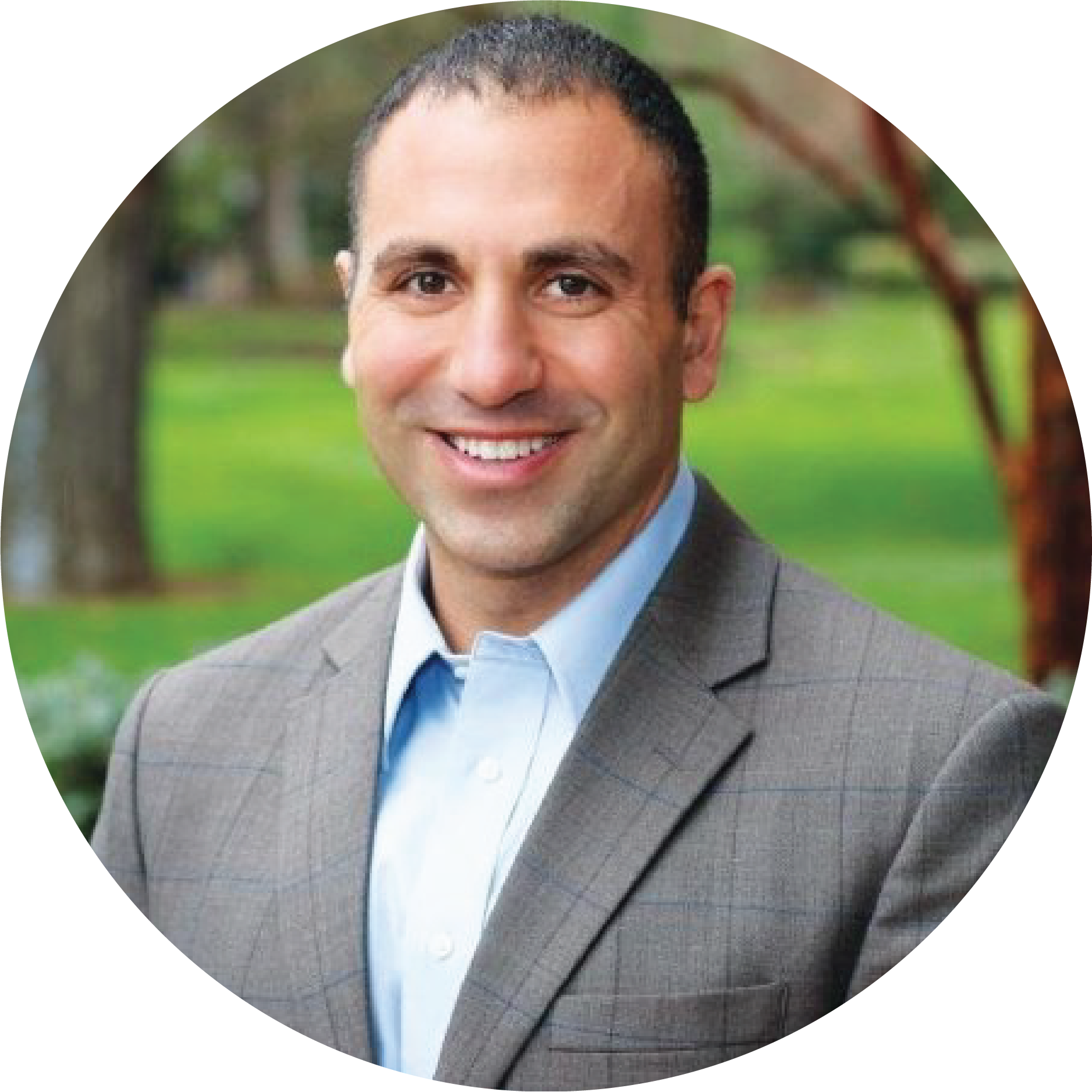 In this article Gordon explains why sport is a fertile breeding ground for conflict, the impact of building a culture from the ground up and the potential damage that conflict can cause regardless of whether it's acknowledged or unacknowledged. His insights provide compelling reading for anyone, but especially coaches working to keep athletes performing at peak levels.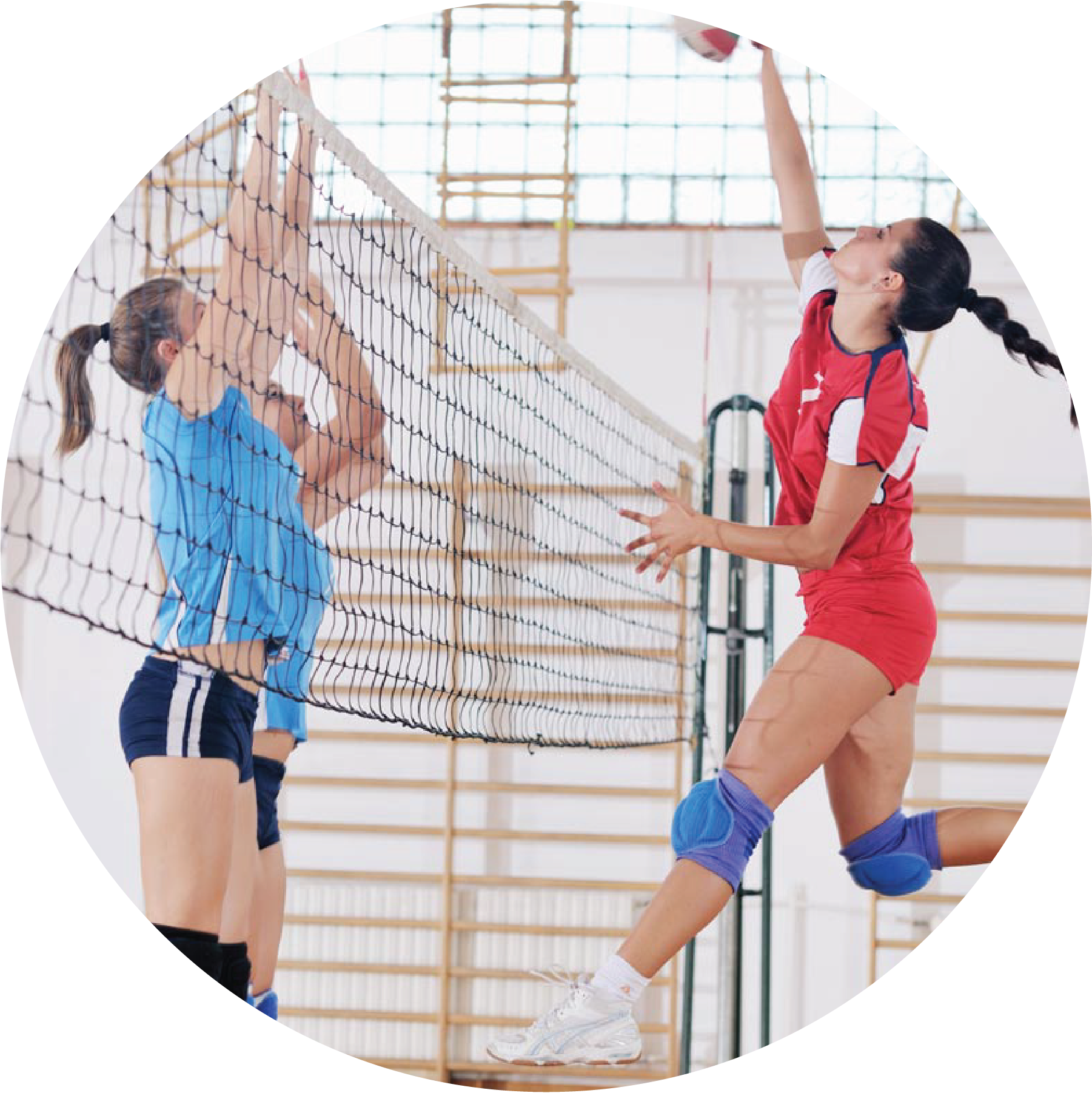 We've all heard about the importance of athletes keeping training journals to improve performance, and like all valuable performance strategies it isn't whether or not our athletes know about it, but whether they do it. Bo Hanson, Senior Consultant at Athlete Assessments says, "a training journal is one of the first activities we encourage athletes to do.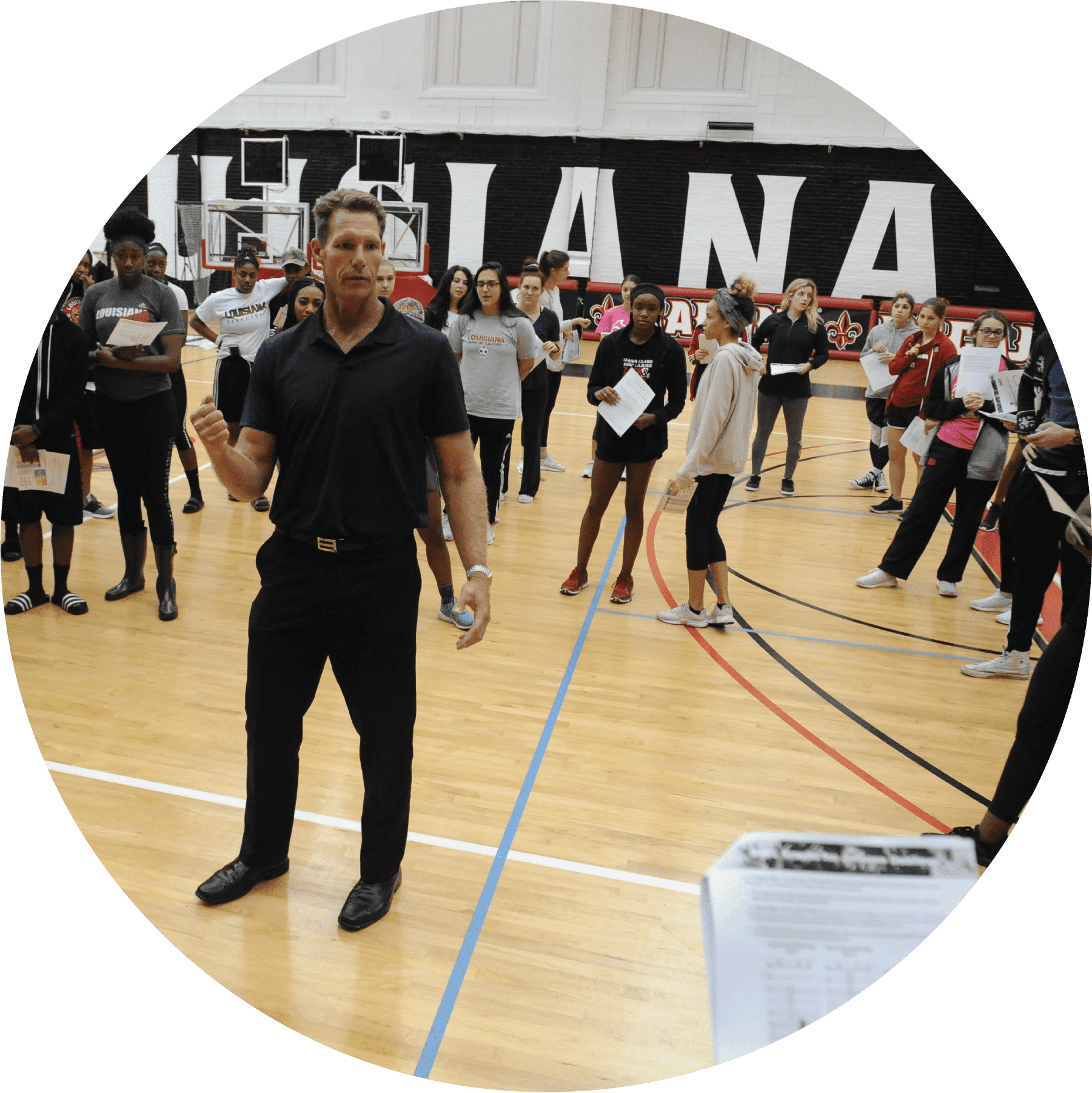 Bo Hanson of Athlete Assessments travelled to Lafayette to work with the University of Louisiana's student-athletes, coaches and athletic administrators to further develop their communication, leadership and teamwork skills. When you visit University of Louisiana's campus and see the new athletic facilities, a testament to the University's investment in recent years, you'd understandably be impressed with their focus on the physical side of development. But, you would be misled…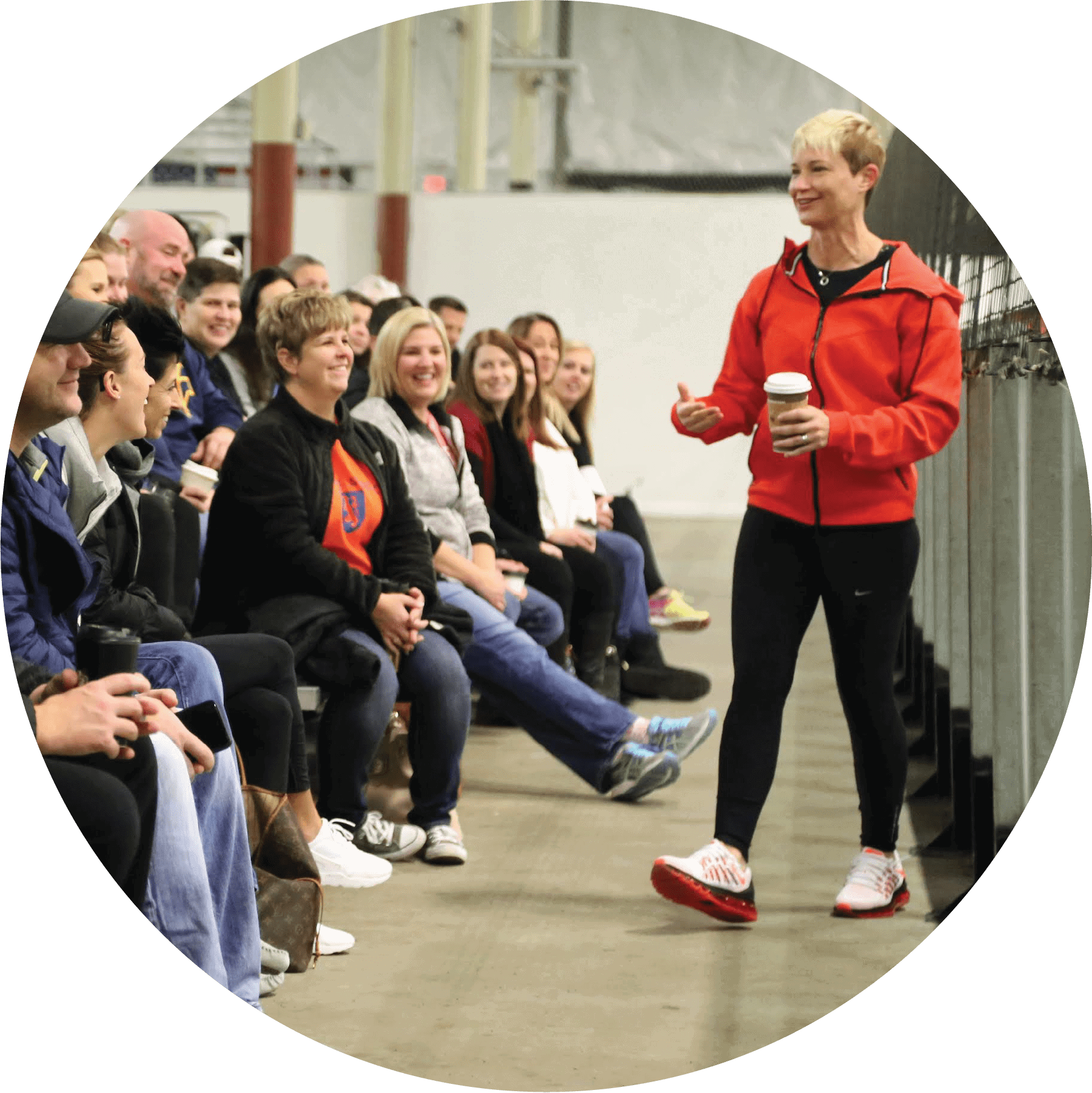 The dynamic and innovative Mental Performance Consultant, Dr Tiffany Jones gets results. Her portfolio of winning clients evidences her impact. The mental skills dynamo teaches strategies which immediately influence a team's score line and through this article we'll create a window into her work. Her exceptional repertoire of skills and outstanding ability led to an invitation to present at the recent Jr NBA 2018 Youth Basketball Leadership Conference in Chicago.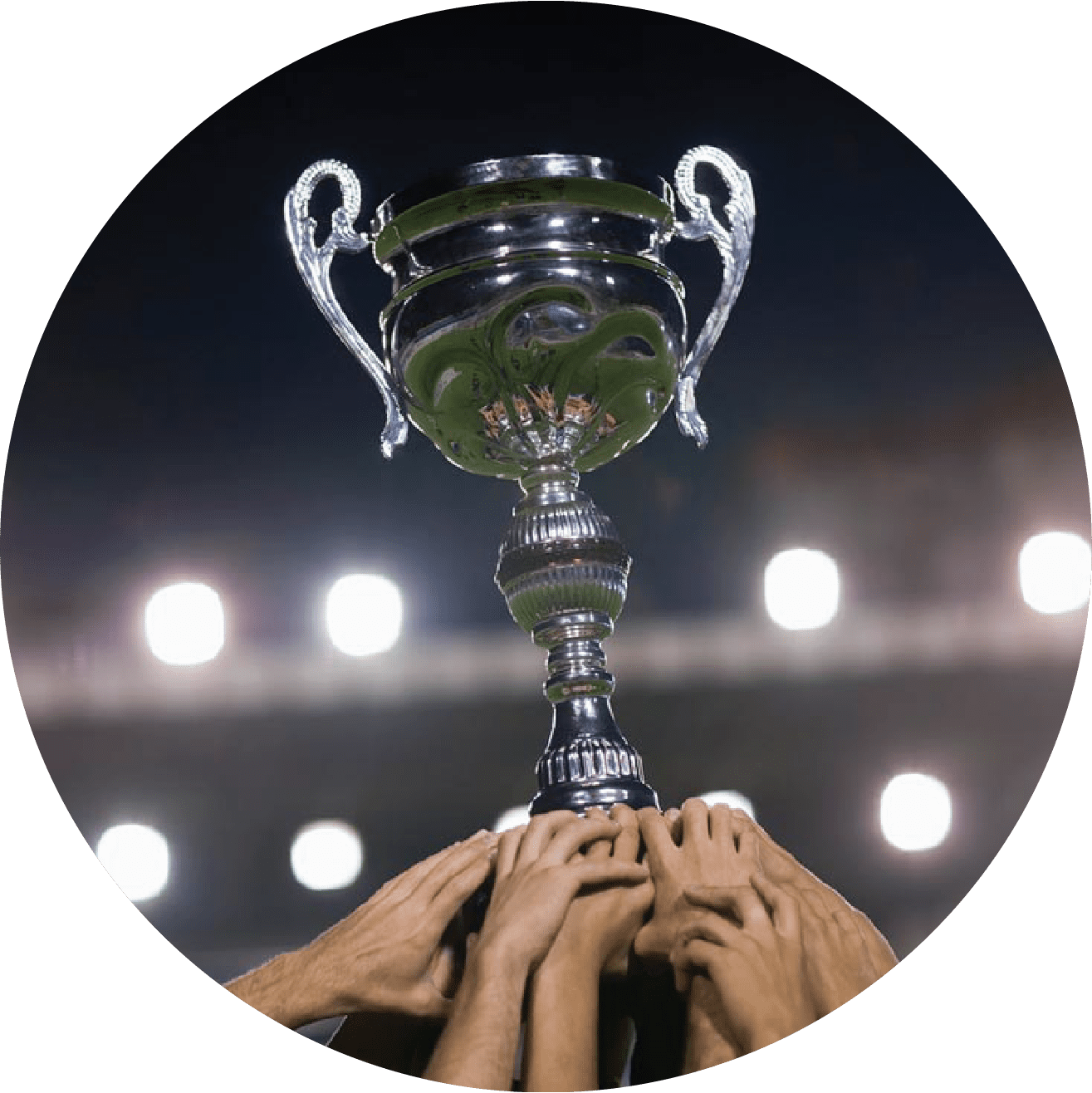 Congratulations! You've just been recruited as the new Head Coach. Whatever circumstances led to your appointment, the fact remains; you need to turn this team around – fast. You've got to get important elements of the team on side and develop what's left of the team culture into a culture that you want. A culture that develops growth and delivers performance. There are six non-negotiable elements to success in this situation.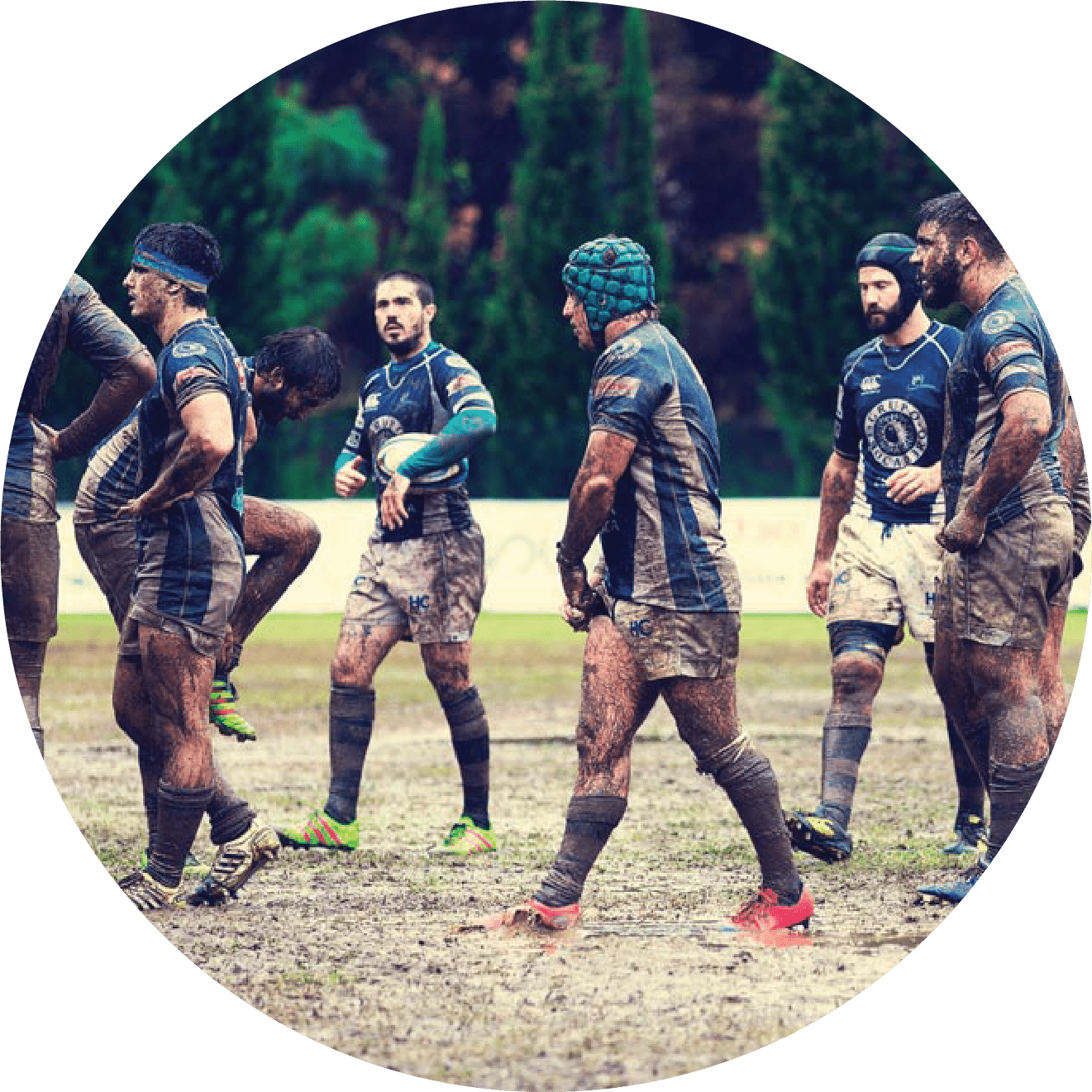 Plain speak analysis of a report detailing the differences between the small percentage of super athletes and their competitors. What's the difference between super champions, champions and athletes who don't quite make it? It's the quintessential coaching question and in this article we'll recap the research findings that reveal the answers and tell you everything you need to know to apply the academic knowledge to everyday coaching.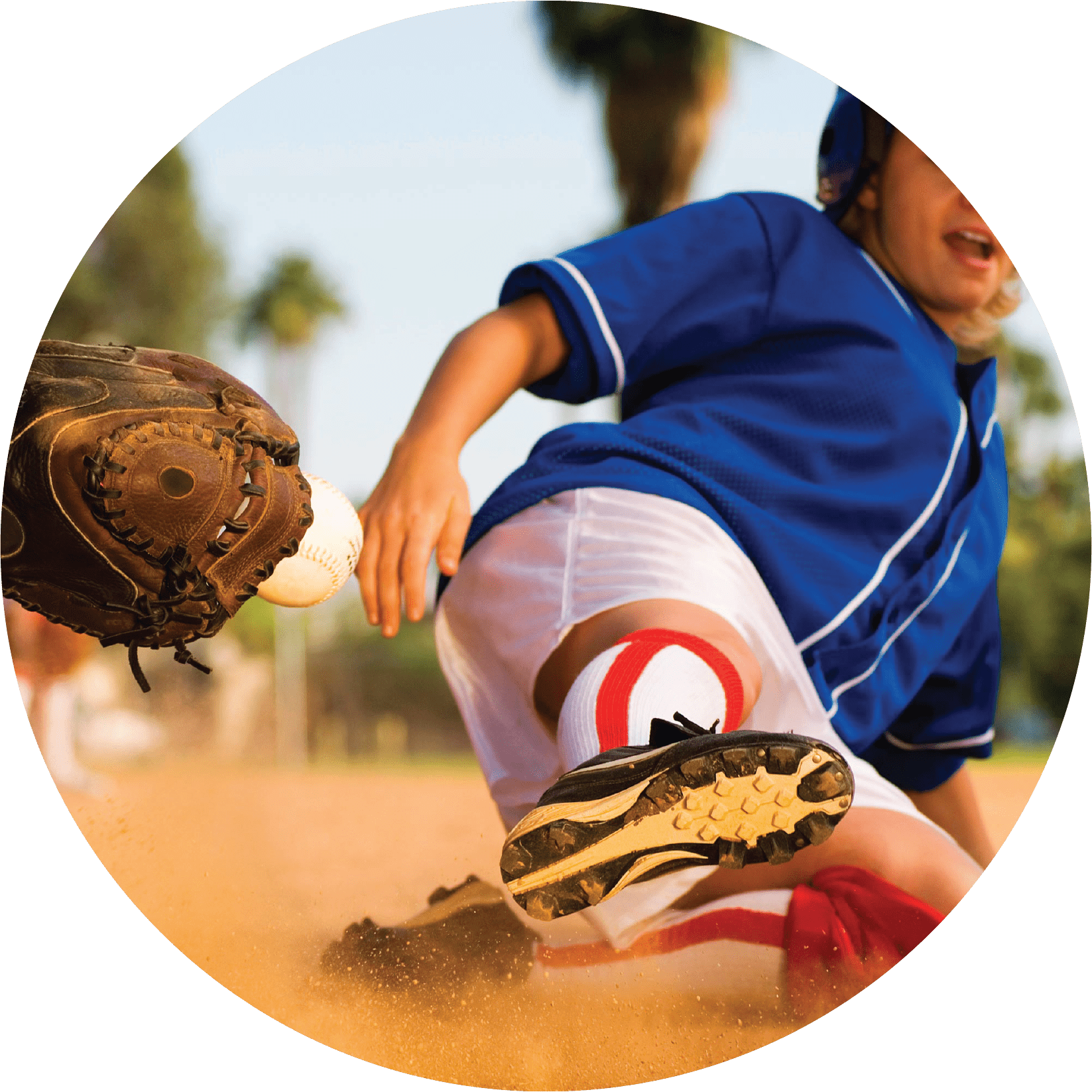 An 'adaptation' is a behavior we adjust based on the environment we're in, and there are two main types of adaptations we make – momentary and sustained. Maybe we need to interact with a team member who has a different DISC Profile to us, or we need to adapt to make a certain play. These types of adaptations are Momentary Adaptations and they are necessary to benefit us and our team.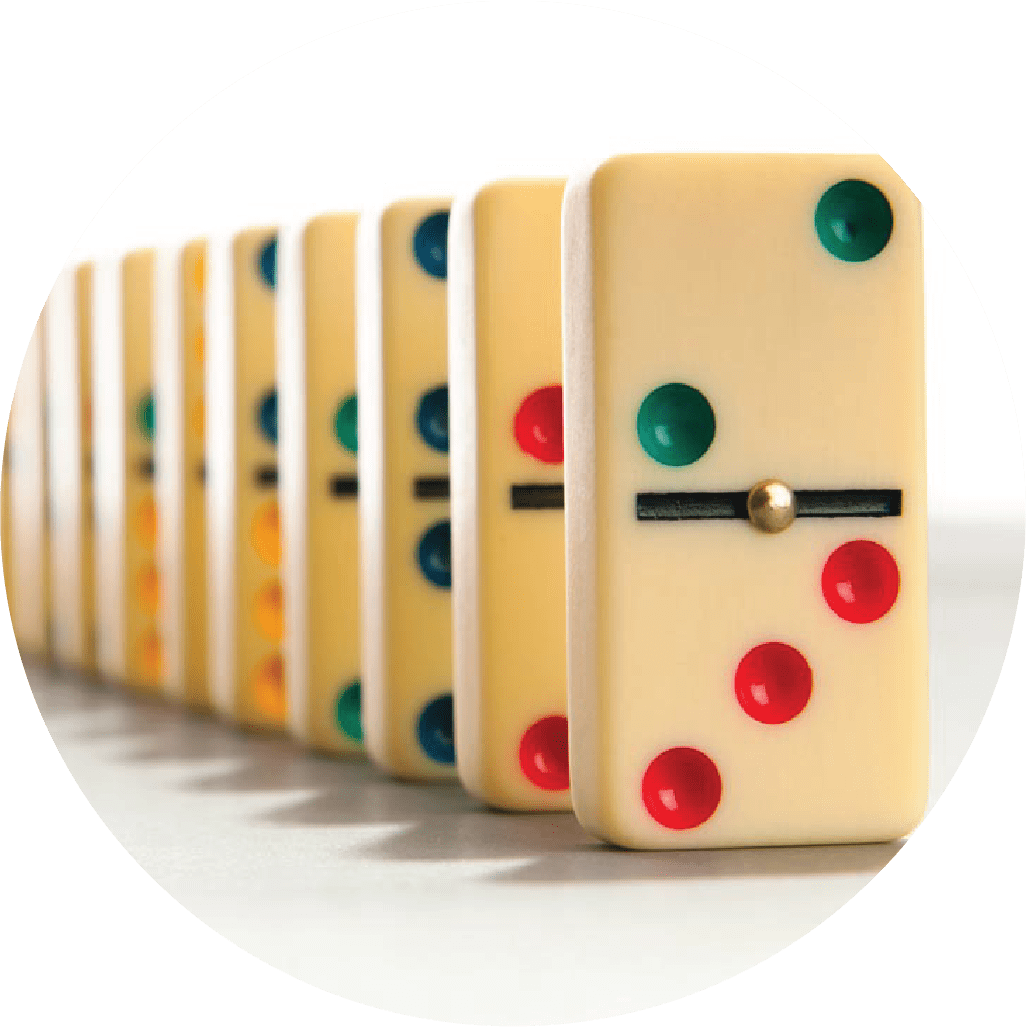 Why it's more helpful to believe that moments are unconnected. Many believe in the 'domino effect' as a natural force in life and subsequently, sport. It's often referred to as the concept of 'momentum'. The domino effect is best explained as looking at life, or sport, as a series of somehow connected events or situations. When one domino is pushed, the others all fall until the inevitable end result occurs and a thousand dominos are all lying flat.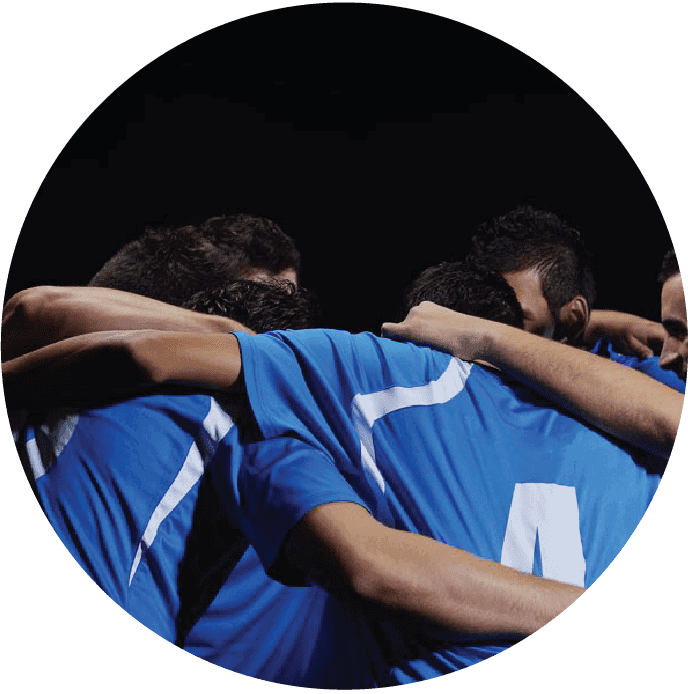 How the pressure of perfectionism can be alleviated by coaching strategies that focus on effort not execution, beliefs and behavior. 'The Rise of Perfectionism' among college students is a significant trend according to an article by the Harvard Business Review. In summary, the article was reporting on research conducted by the World Health Organization (WHO), which surveyed 41,641 American, Canadian, and British college students from 1989 to 2016 and found an increasing tendency towards perfectionism – unrealistically high expectations of achievement.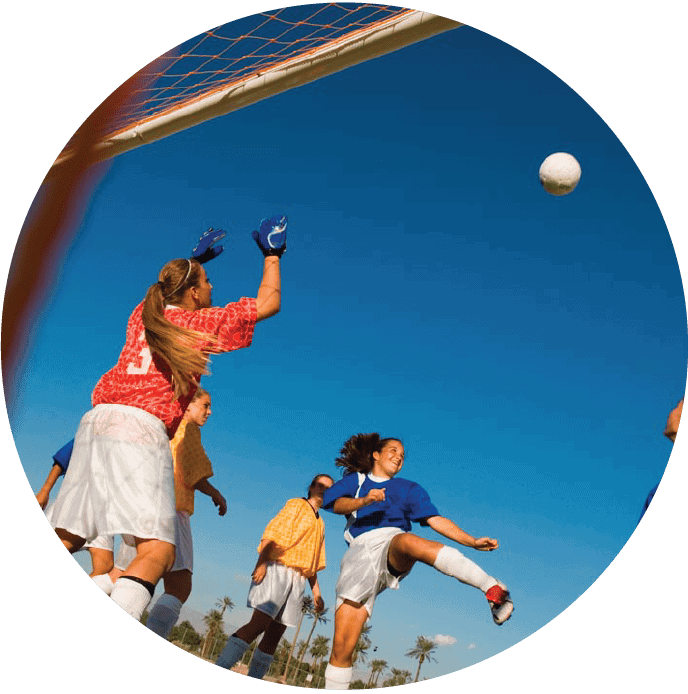 Capitalizing on the opportunities elite sports camps present to work on people skills – self-awareness, communication, leadership and team building. Camp can be a pivotal time for young athletes, they are exposed to new ideas, techniques, facilities, coaches and competition strategies. Equally, sports camps present the best coaches with an outstanding opportunity to work on an athlete's people skills and strengthen their performance potential, alongside the usual physical and technical focus.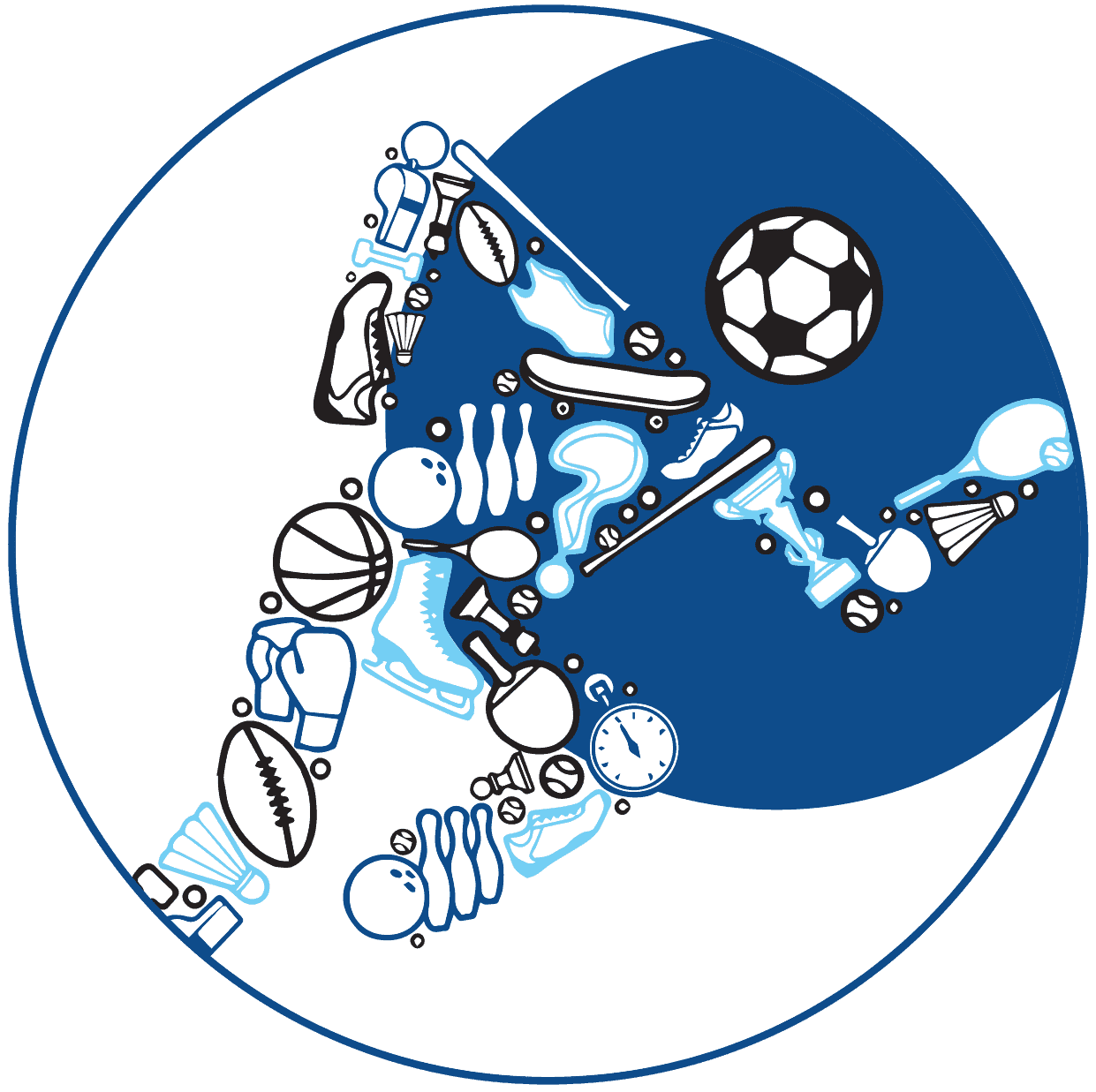 Coaching Masterclass – a 'how to' program focusing on the most pressing issues in high-performance sport. In May 2018, Athlete Assessments launched its exclusive Coaches Club, a masterclass for coaches working in high-performance sport. The series of three 1-hour sessions focus on the most relevant topics in high-performance sport today and most importantly how to address them.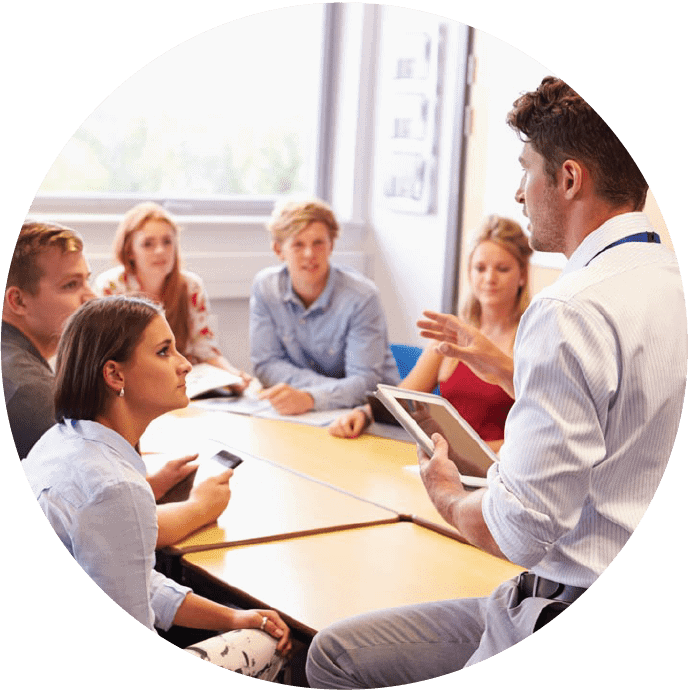 The 2018 NACE survey lists teambuilding skills as the #1 attribute graduate employers are looking for. Team building tops the list of non-technical attributes employers are looking for in college graduates, according to a recent survey by the NACE Centre For Career Development and Talent Acquisition. Communication and leadership skills also feature in the top five.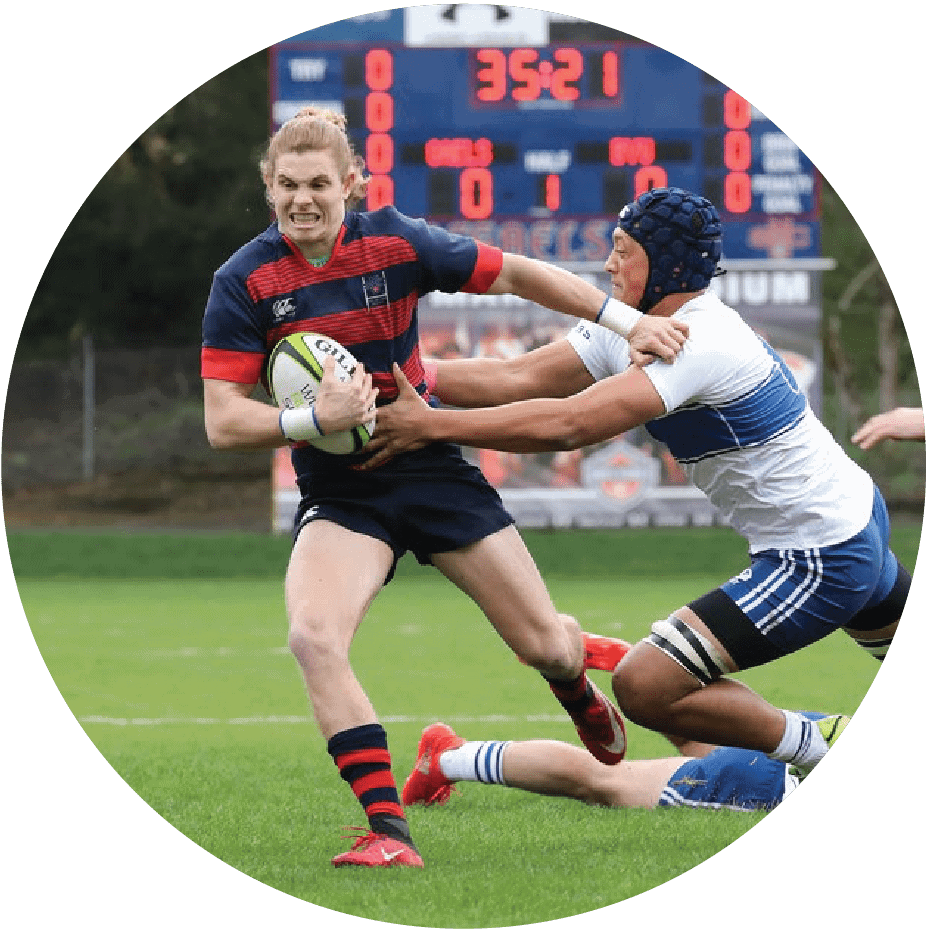 How a student-athlete's teambuilding skills and self-knowledge (using the AthleteDISC Profile) became an asset in his application for a career after college. Chris McDonell graduated Saint Mary's College of California with a B.A. in Politics and a minor in Spanish, but when it came to the interview process for a career in California's Police Force, Chris's superiors and interviewers thought one of his greatest strengths was his self-knowledge.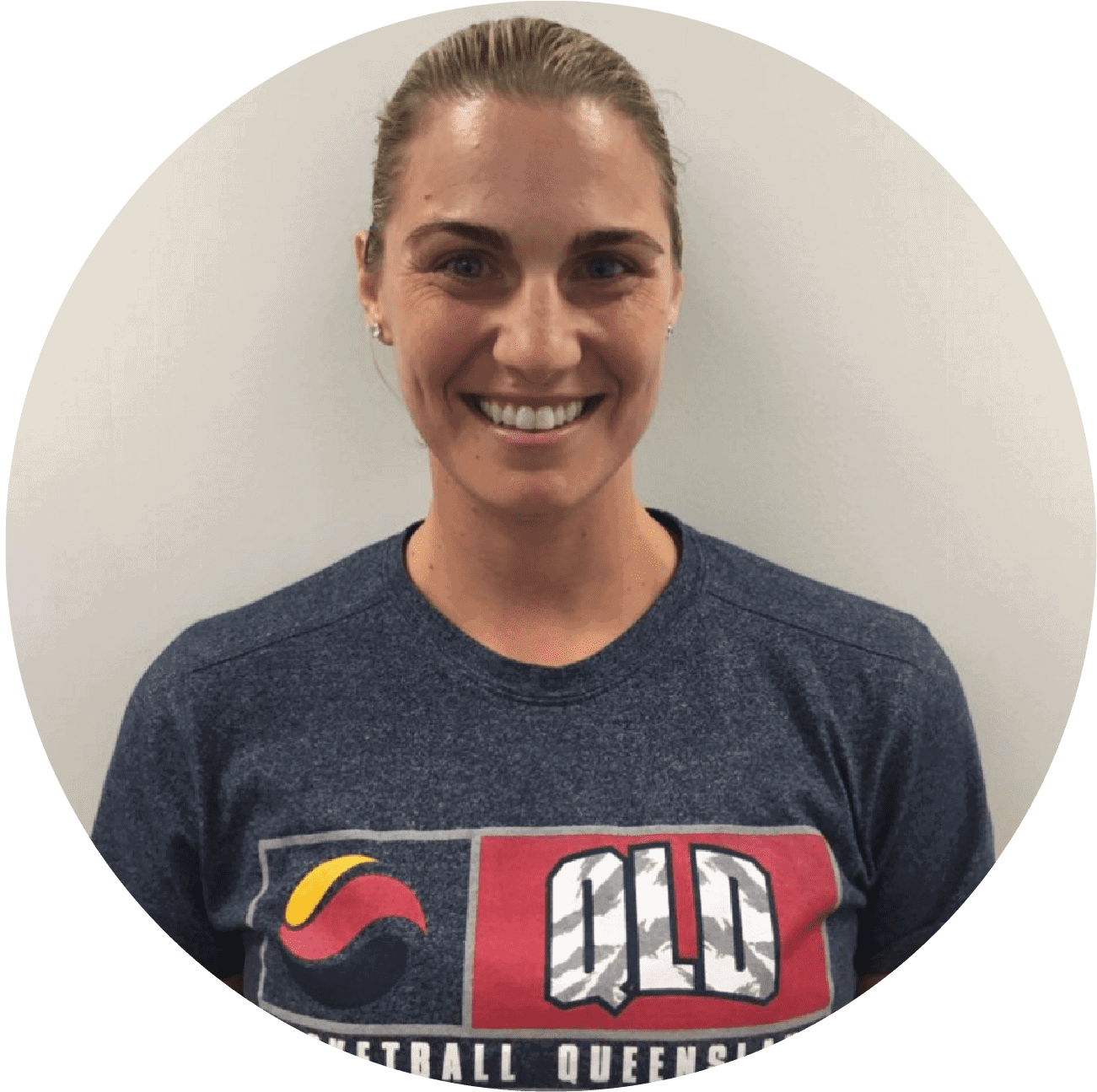 Advice for emerging athletes; what accountability and self-sufficiency look like on a daily basis according to Mel Downer of Basketball Queensland, Australia. The movement towards "looking beyond skill and talent" must be backed by all Coaches who want to develop a concrete set of behavioral and non-technical criteria that support their team while they reach for their goals. Each Coach looks for something different in their athletes and in this article we look at the advice Mel Downer of Basketball Queensland, Australia gives to emerging athletes.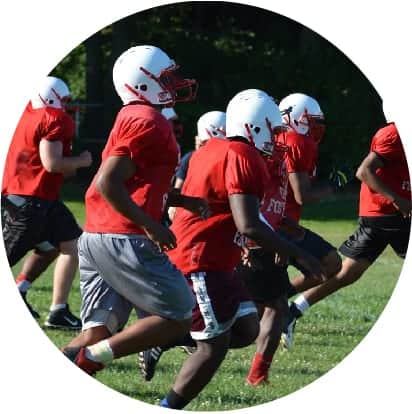 An analysis of two factors that regularly block accountability within individual or team-based athletic performance. Accountability is a prerequisite for high performance and is an essential theme or value, which takes specific systems and strategies to establish. Bo Hanson, Senior Consultant for Athlete Assessments talks about two of the key factors he encounters regularly which prevent the outcome of accountability occurring.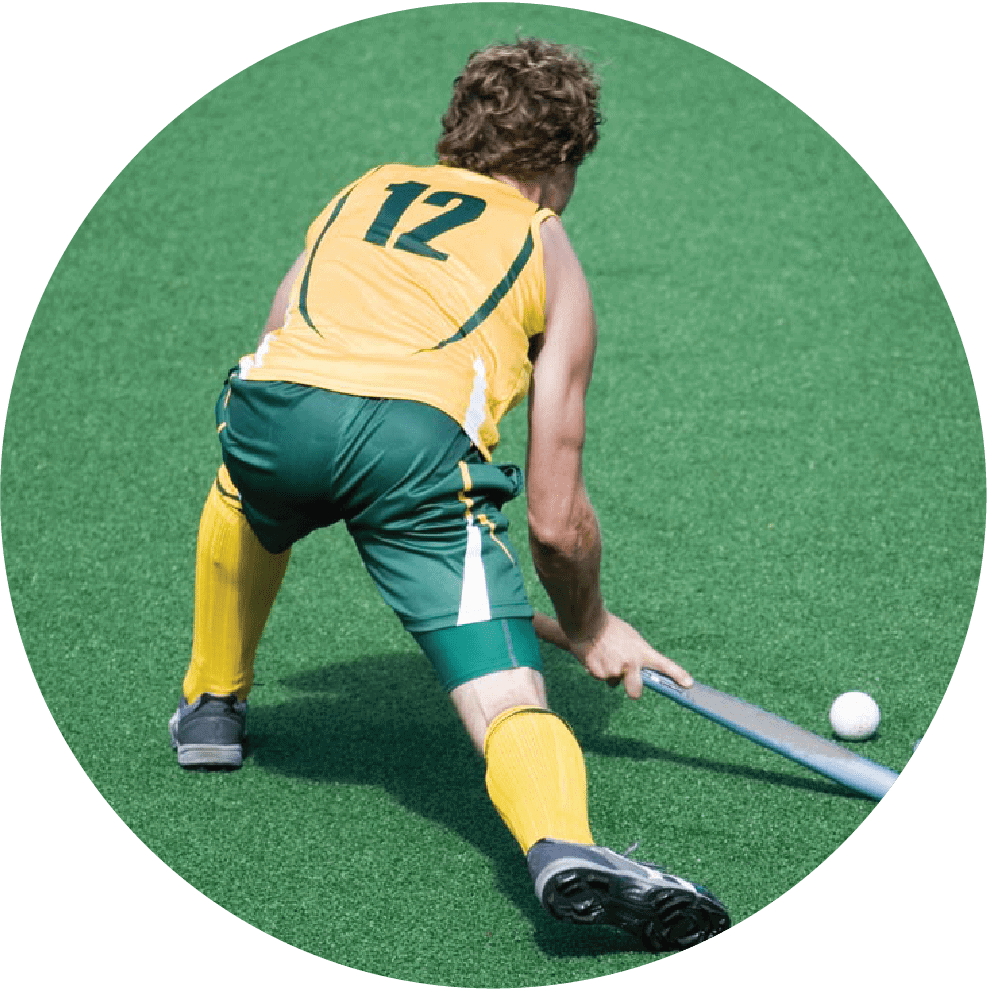 How chasing a short-term goal leads a field hockey team to a national title. A series of short-term process focused goals can connect and become stepping-stones to success and the strategy pursued by this hockey team is a textbook example. Short-term process goals are one part of a mental strategy that successful athletes carry out routinely in their pursuit of sporting excellence.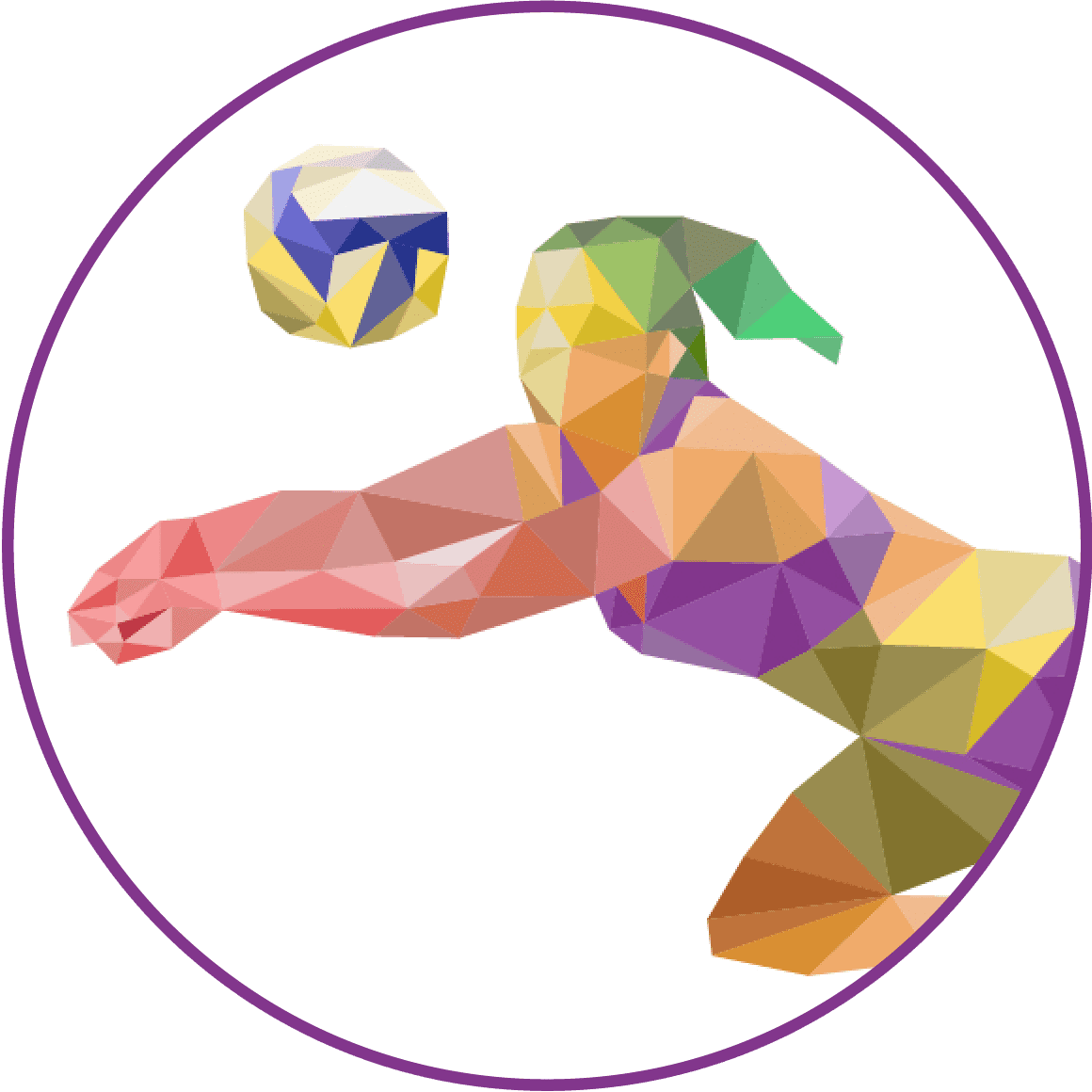 It is a myth that "boys are more interested in sports than girls" – There is no research that shows that boys are more interested in sports than girls. We do know that girls are just as interested in sports as boys when they are young. A combination of lack of opportunity, lack of peer group support when they do play sports and lack of encouragement causes them to drop out of sports at a rate that is two times greater than boys. In addition, CAAAWS research shows that if girls have not played sport by the time they are 10 years old, they are very unlikely to participate later in life.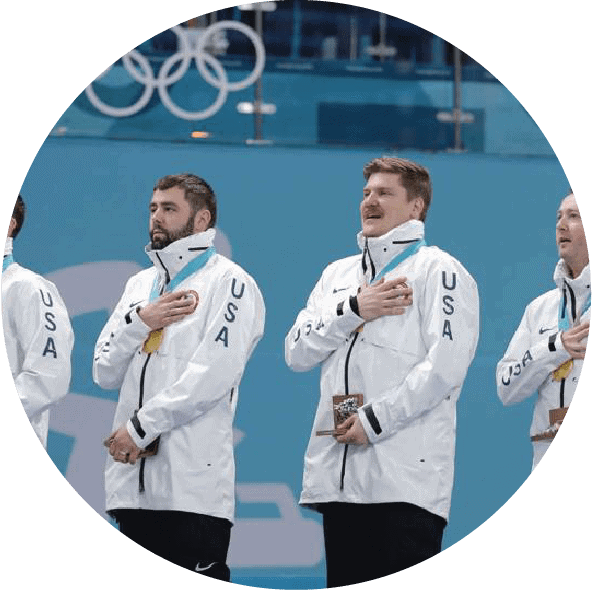 Congratulations to the USA Men's Curling historical Gold Medal at the 2018 Winter Olympics. It is exciting to win. It is exciting and especially inspiring when the win comes from behind. And it is phenomenal when this happens when the stakes are at their highest, on a world stage, and have never been done before. With the recent events at the Winter Olympics and Paralympics, people all around the world were excited, inspired and enjoyed the phenomenon that events like this bring.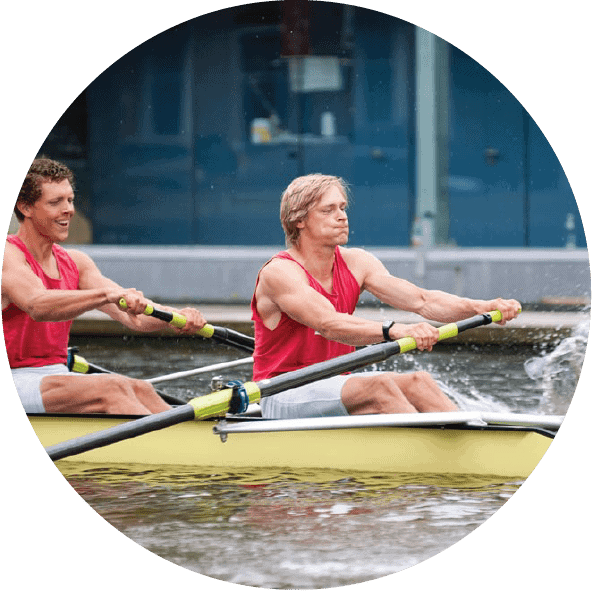 In a revealing interview with RowPerfect, a YouTube channel dedicated to rowing, Bo Hanson, four-time Olympian and triple Olympic medalist talks conflict resolution, the pointy end of his work on the people side of sport. The interview covered a great deal of Hanson's sporting and professional experience including; fostering independence in athletes, communication amongst team members and that Olympic final which saw just 1.37 seconds between all podium finishers.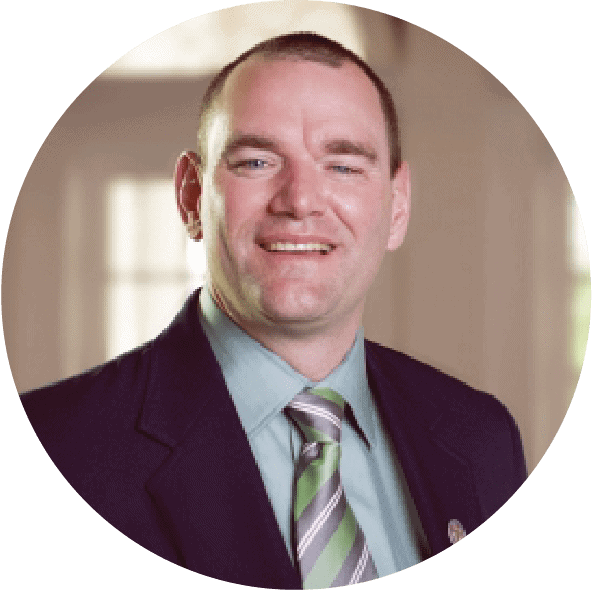 As a Mascot for the Dallas Mavericks, Dr Jim Tennison, Program Director for the Master of Arts in Sport Management at Dallas Baptist University built morale on a massive scale, and as a lecturer he brings that same energy into the classroom. He tells us about the importance of developing passion in students, how 'oneness' and a love of sport can heal great social divides and he shares his valuable advice for young professionals and anyone just starting out in their career.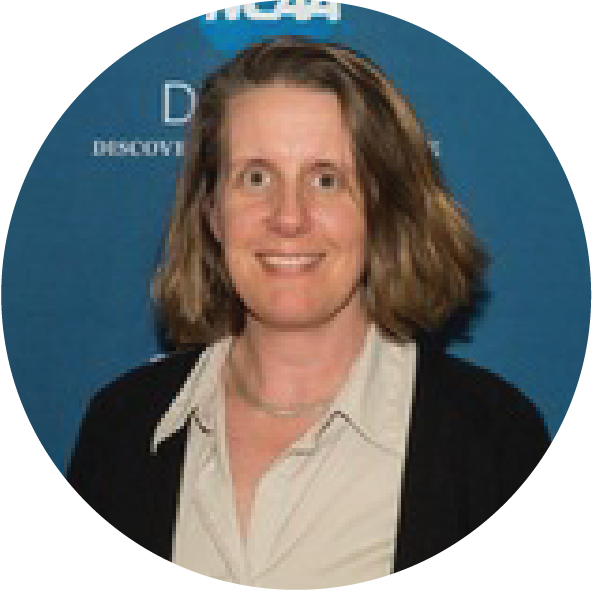 Dual role sees Professor of Psychology build success in student-athletes as Head Coach of MCLA Lacrosse team. Professor Maria Bartini, brings a wealth of insight, resources and invaluable real-life examples to her position as Head Coach of the Massachusetts College of Liberal Arts (MCLA) lacrosse team. In addition to her Head Coach role, she's an active lecturing professor.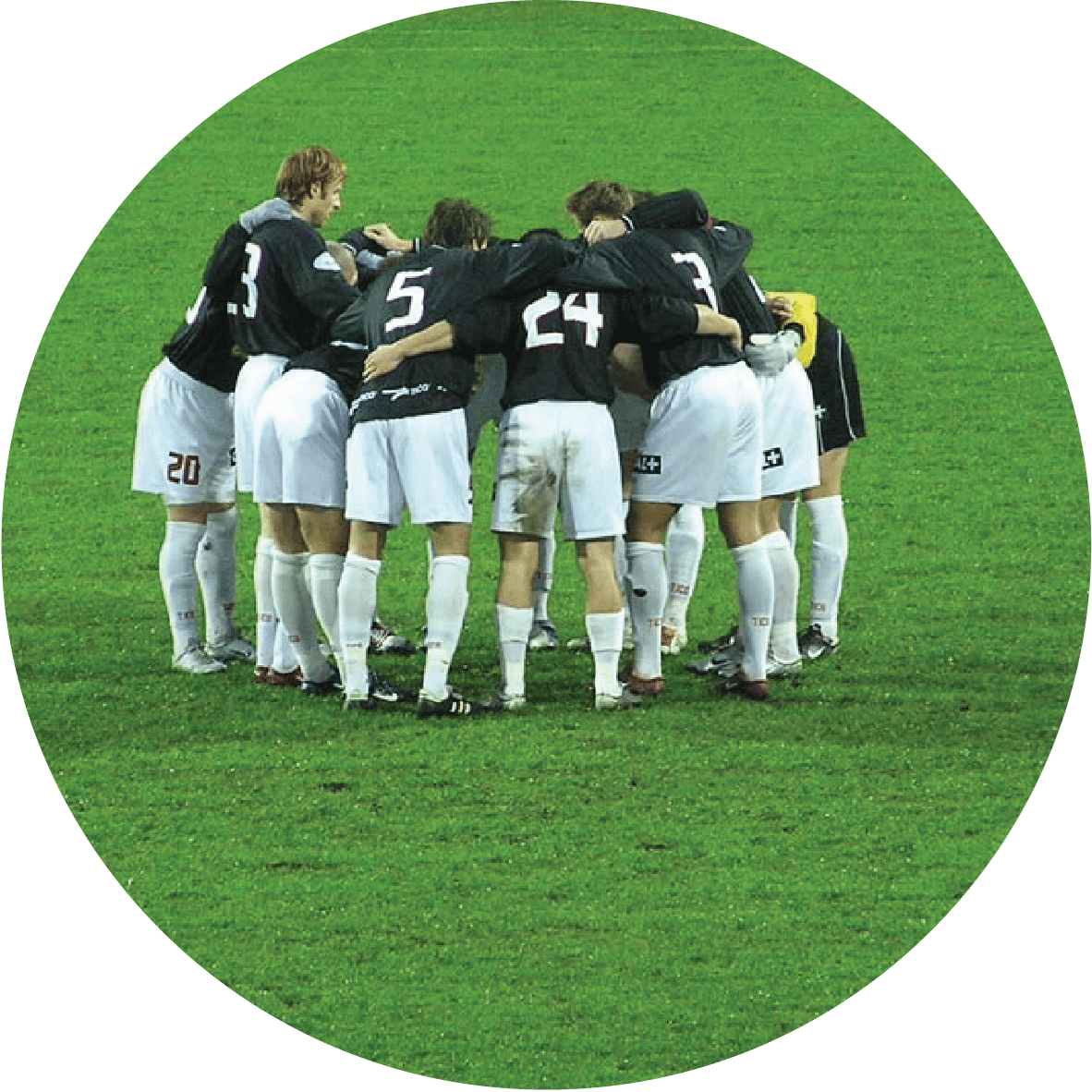 Why it's important for Coaches to allocate roles that line up with an athlete's natural strengths and style, and why getting it wrong could cost you. When you allocate a role within your team you better make sure it's in line with your players' natural strengths and style. If it's not, the forced adaptations could have a costly effect on your team's performance. What does this mean? By the end of this article you'll know why.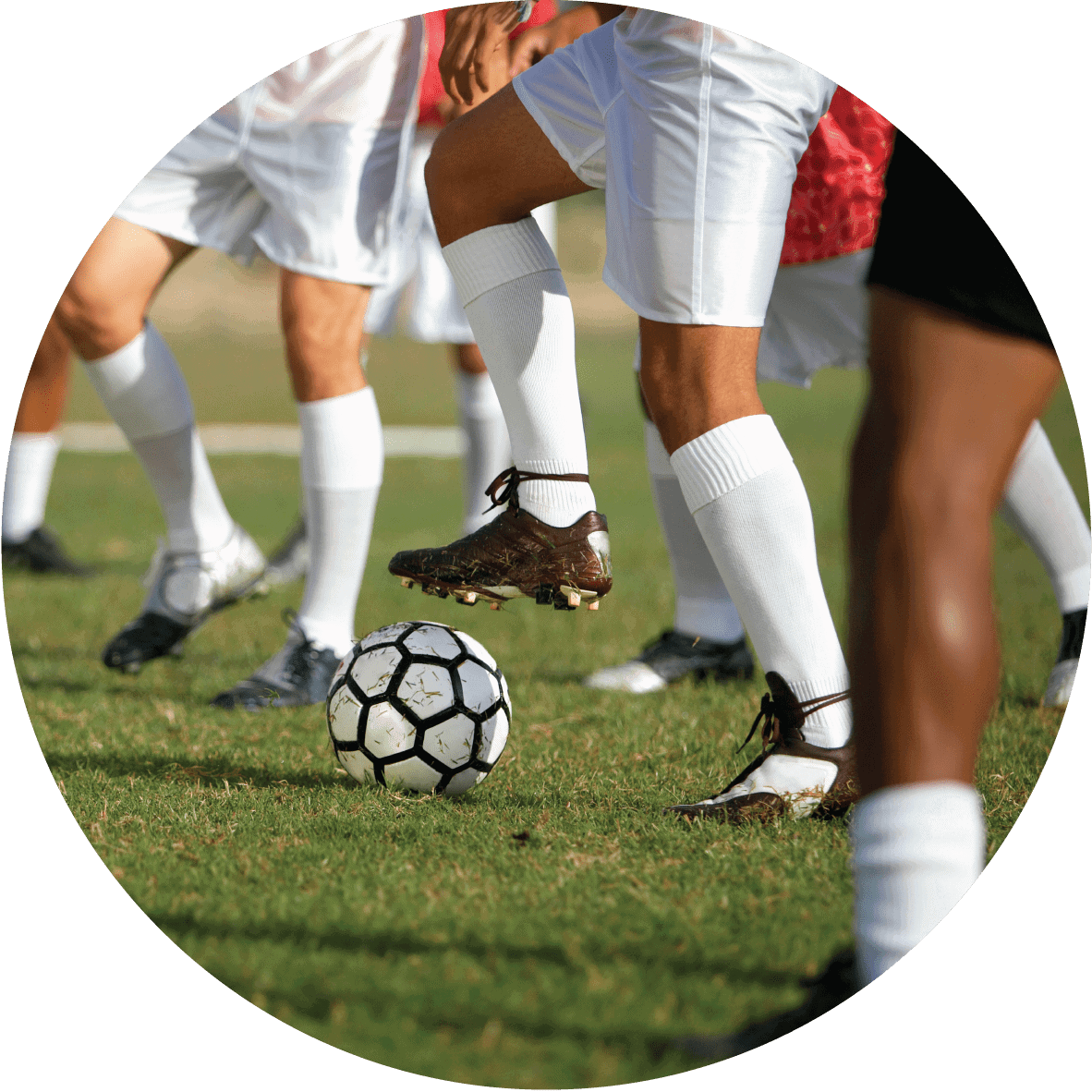 Why bullying doesn't get long-term results, build mental skills or mental toughness.In a revealing interview with Dr. Jen Fraser, for End Bullying & Abuse in Sports Summit, Bo Hanson 3 x Olympic medalist and 4 x Olympian explains why a Coach's bullying tactics will not create a pathway for personal growth, long-term results, mental skills or mental toughness.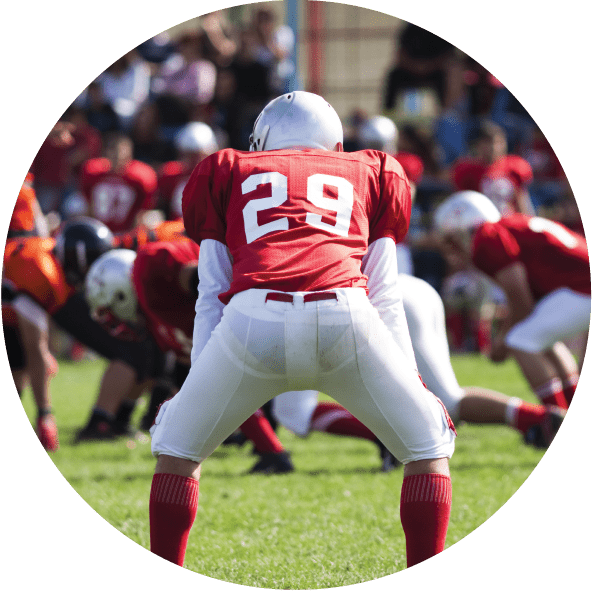 From little things, big things grow and that's definitely true of mental toughness. Mental toughness is like a muscle that needs to be exercised regularly. In this article we'll examine whether we as Coaches are providing Millennials (or any aged athlete) with enough opportunities to grow the mental skills that produce award-winning performances.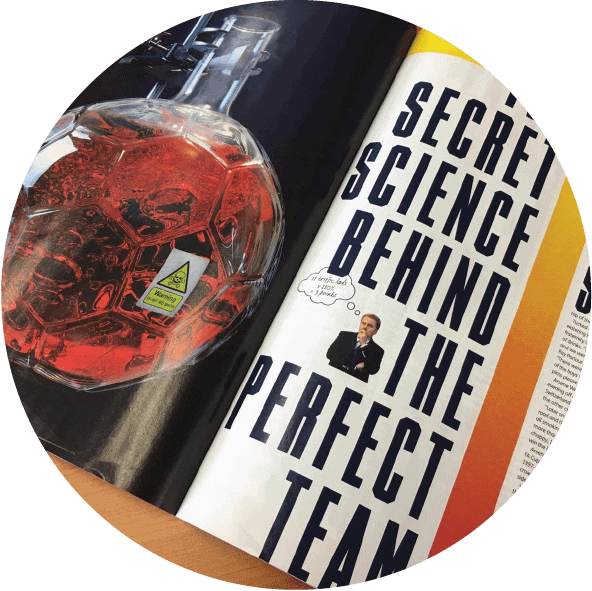 When the world's biggest football magazine, FourFourTwo, took a look at team chemistry, writer Ben Welch spoke to premiership winning players, Arsenal's premiership winning Coach, and the Cottages Player Manager. Welch researched the science behind the subject, examining the role of biochemistry, hormones and neurotransmitters. Ben also spoke to Bo Hanson about personality combinations and their contribution to team chemistry. This is Hanson's account of the interview.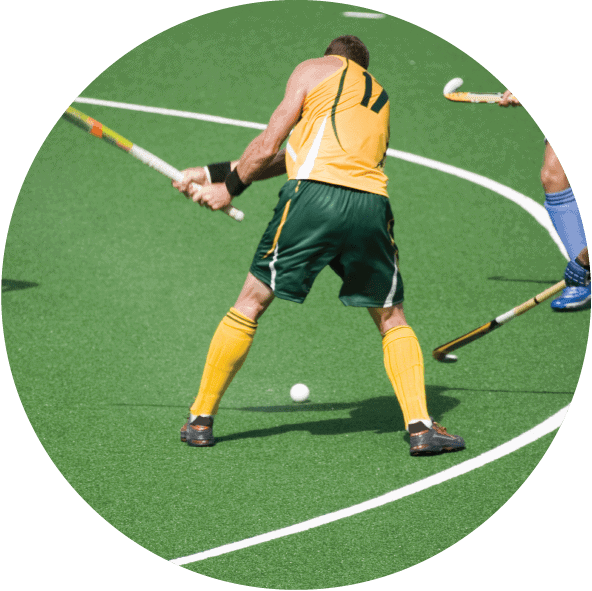 Elite athletes are comfortable in uncomfortable situations, they need to be, in fact, this skill alone can convert all of work they've done leading up to this moment into a victory. Recall how often Championships are won or lost in the last few seconds of a game, or the way there are split seconds between podium positions at important competitions and you'll know exactly why your athletes need to get comfortable with the uncomfortable.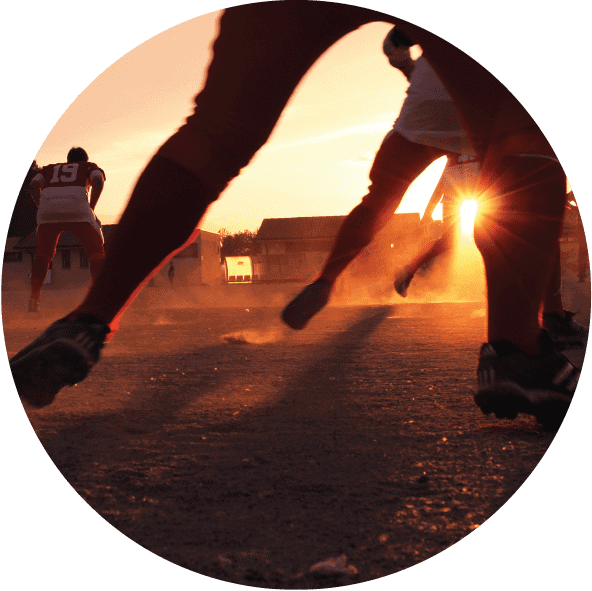 You're not alone if you're confused about the various terms used to describe mental toughness, from grit, sport psychology and mental skills to resilience, there are numerous ways to describe and refer to mental toughness. Do they mean the same thing, or are there important distinctions between them? In this article we cut through the confusion surrounding mental toughness and focus on the most important elements for success in sport.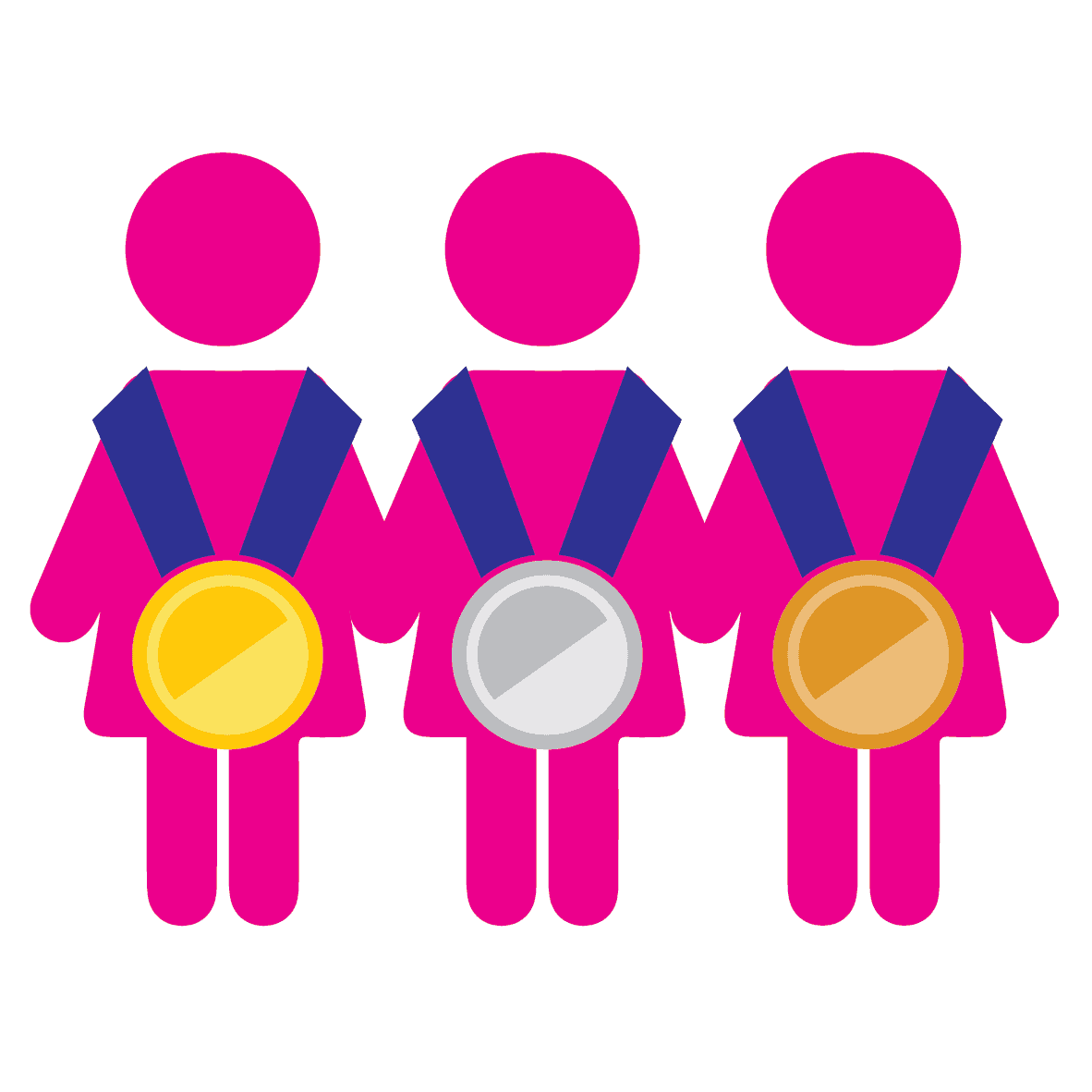 The statistics for women in sport are overwhelming. Within the Australian national team, the women's medal count on an Olympic level eclipses the men. Public support for women's competition and sporting events is exploding, but the number of women Coaches is lagging well behind. This article uncovers the importance of women Coaches, why they matter and the international support for Women Coaches Academies.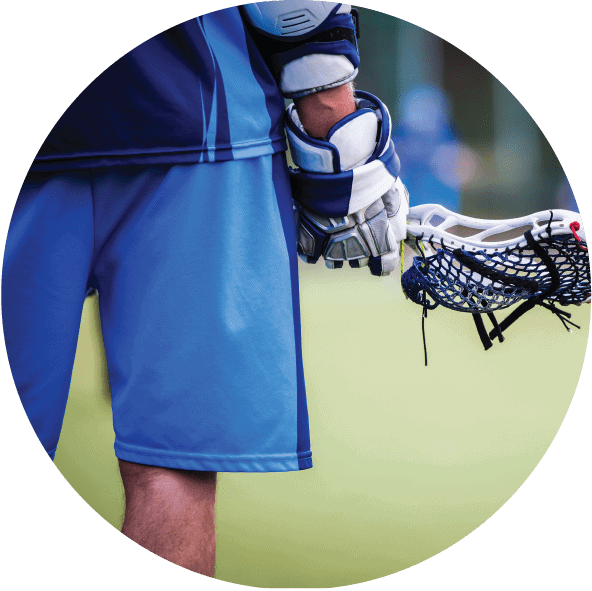 Is the obsession with state-of-the-art equipment and facilities a misguided focus, even a missed opportunity? You don't have to scratch far below the surface to reveal one of the biggest concerns for the Coaches that lead athletic programs. They're usually the first and quickest to identify what they'd swap the equipment for. It's mental toughness in their athletes.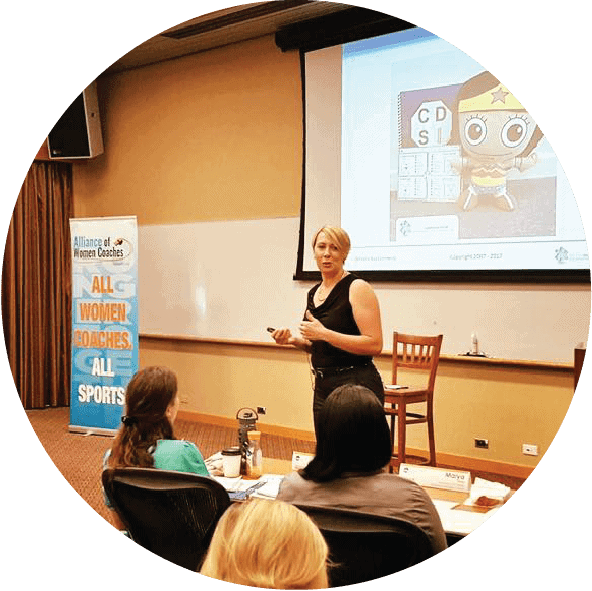 The first cohort of ten women Coaches, graduates of the NCAA Women Coaches Academy, are set to submerge themselves in Academy 2.0, a specialist extension program for graduates run for the first-time at the upcoming 43rd Women Coaches Academy in Denver, Colorado this December.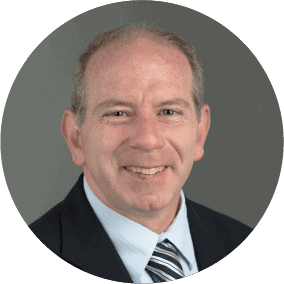 Adelphi University is committed to student success, how does that translate into their sport management program? With its main campus on Long Island and a satellite campus right in middle of New York City, it's hardwired into the greatest sporting city in the world and relentless in its pursuit of student success.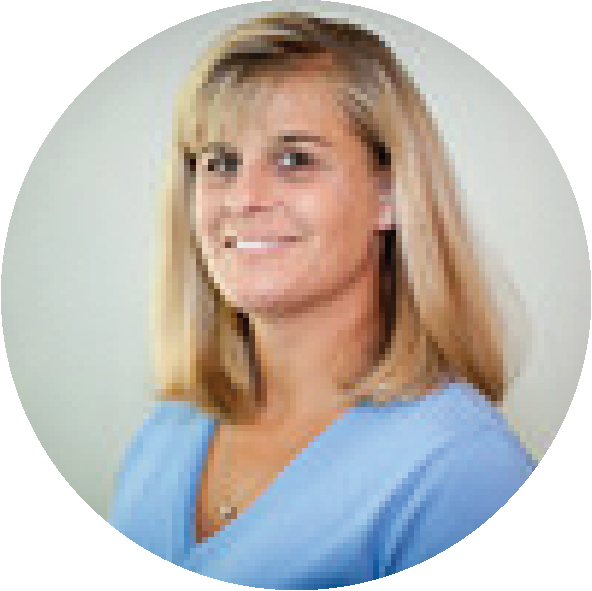 An "all in" attitude sees Sport Psychology Consultant Becky Ahlgren Bedics use every piece of herself to ensure her athletes, Coaches and athletic administrators are the very best they can be. In this article we put the spotlight on one of the in-demand consultants we work with and share her insights into the critical link between personal growth and athletic performance.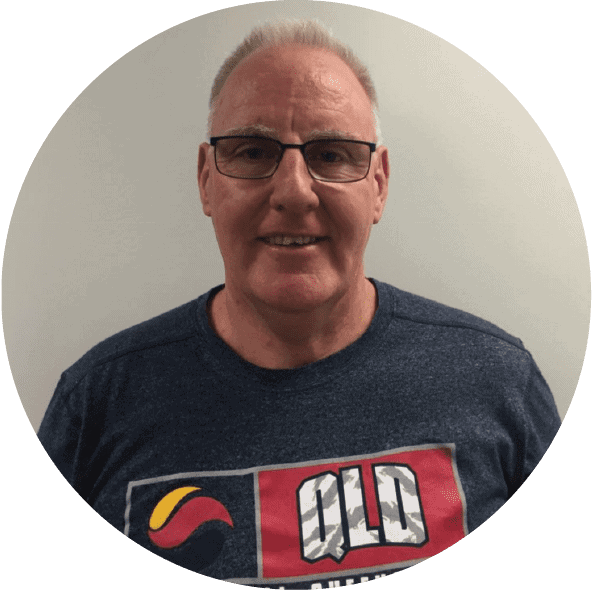 A Coach's role is always evolving. Something Tom Kyle, Coach Development Manager for Basketball Queensland understands and loves about his job. His role with Basketball Queensland means he's responsible for developing some 2,000 Coaches at a club, association and school level throughout Queensland, Australia.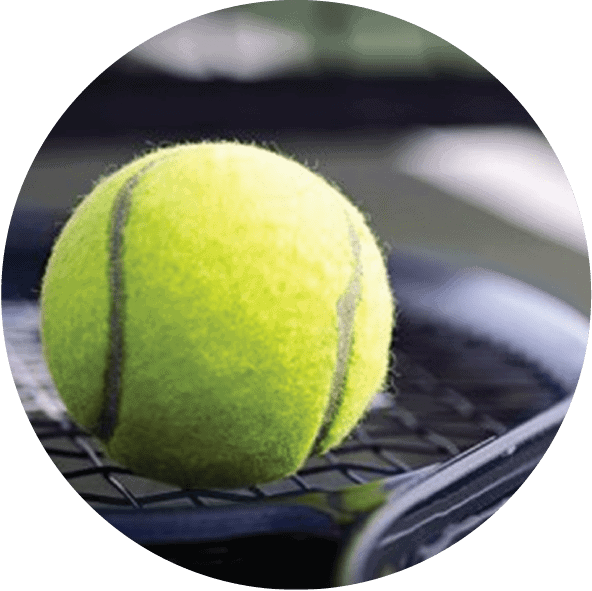 When it comes to Coaches and athletes, Tennis Australia is doing it tough. An article recently appeared in our news feed regarding the state of Australian Tennis, in particular the Davis Cup Team. The article was a response to a recent television interview with Bernard Tomic, who made derogatory comments about Patrick Rafter.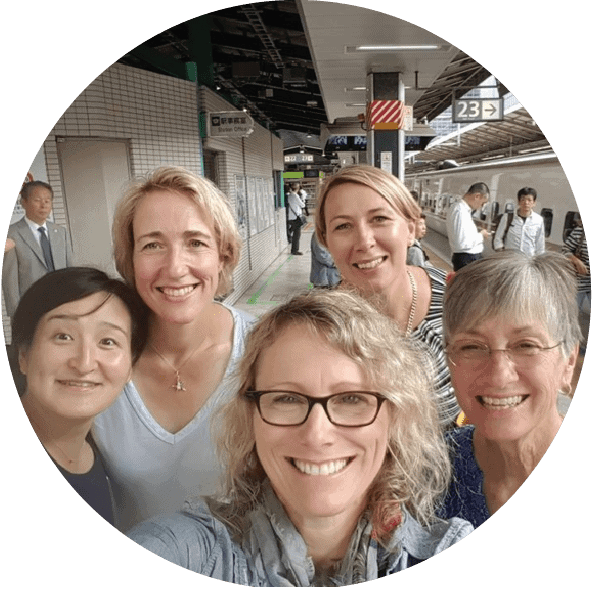 When Liz Hanson, Client Director for Athlete Assessments, presented to the 2017 Japanese Women Coaches Academy, technically, it was educational; how to make the most of using their CoachDISC Profile for improved results with their coaching, but in reality it was about so much more…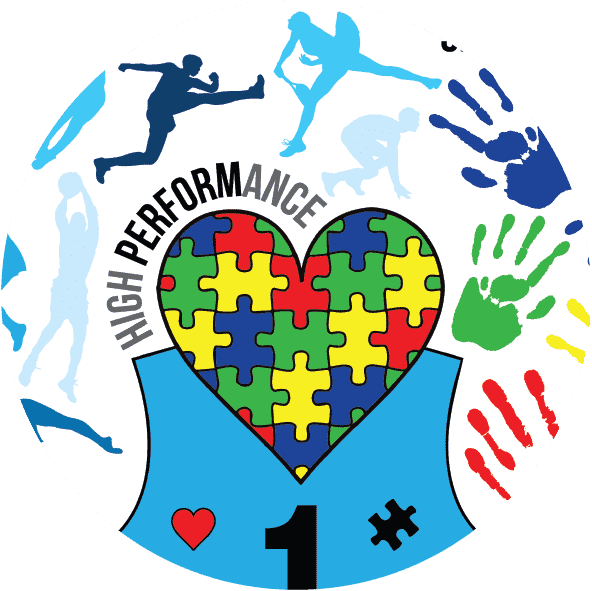 Athlete Assessments' Senior Coaching Consultant, Bo Hanson, walks his talk at the organization's Team Day. In this article we give you exclusive access to our Team Day, a day we set aside to review our internal scoreboard, establish goals for the coming year, assess our achievements, spend time with new team members and revisit our purpose.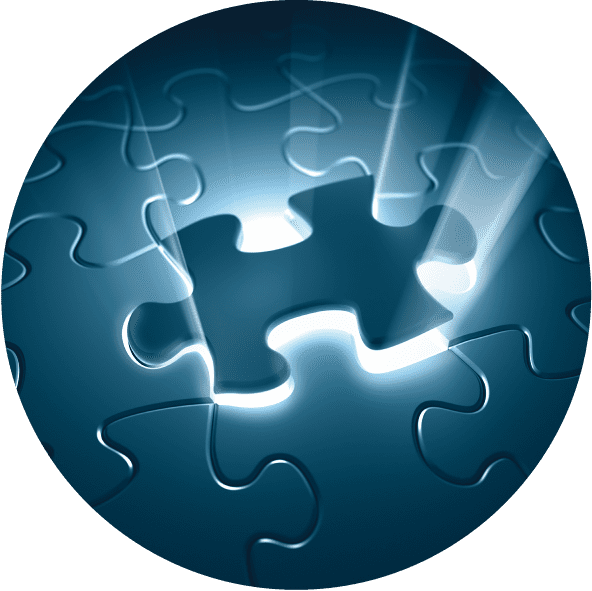 Next time you're considering using a sports consultancy to improve your team's performance, make sure they can deliver what they're promising. How do they intend to work with you? And, what's their track record?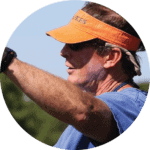 At Athlete Assessments, we love to celebrate success, especially when it's a third National Championship win in four years. Which is exactly what Saint Mary's College of California's Head Coach Tim O'Brien achieved when he led the Gaels to their third D1A National Championship victory this month.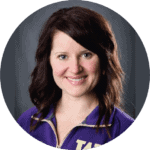 It's a big deal to turn a team around in your first year as Head Coach. And this is exactly what Washington Gymnastics Head Coach Elise Ray did, when she coached her team to an eighth-place overall finish at the NCAA National Championships. Elise shares her personal insights in this month's Coach Q&A.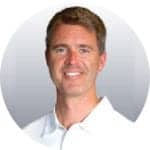 When it comes to winning National Championships, Roland Thornqvist knows a thing or two. The Gators Head Coach has three under his belt and his teams have qualified for the NCAA Tournament every year. He attributes much of this success to investing in knowledge.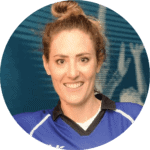 It takes a different skillset and a different mindset to go from being a great player to a great Coach. Many incredible athletes have tried to make the transition and been unsuccessful. But there are a few who have got it right. Elissa Kent is one of these few.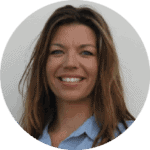 Ali Carey-Oliver achieved unprecedented success in her first year as Head Coach at Mt. San Antonio College after her women's Volleyball program won their first ever Conference Championship with a perfect 8-0 conference record and an outstanding 20-4 season overall.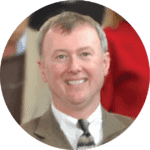 It is often said that having balance in life is a key ingredient in achieving success. And the balance provided in the curriculum directed by Dr Robert Baker at the College of Education and Human Development (CEHD), George Mason University, is what makes their program and its participants such successful graduates.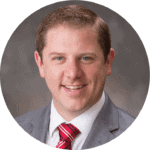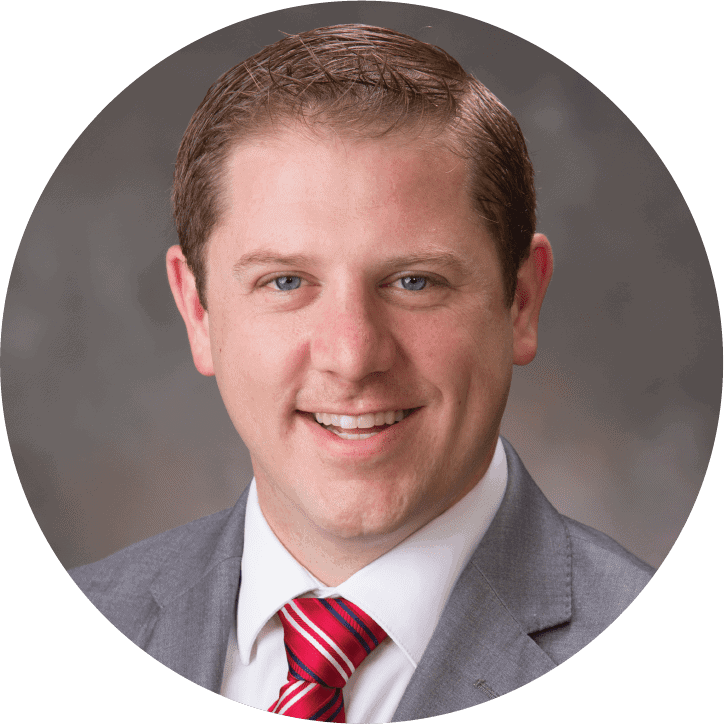 Landing your dream career in the field of Sports Administration can be nearly as tough as landing one on the sporting field itself. There are limited spaces to fill and only the best of the best will make it. As the Program Coordinator for Masters of Arts in Intercollegiate Athletics Administration at the University of Nebraska-Lincoln, Brandon Urry makes sure his students stand out from the crowd by focusing on the "people side". Something he has role modeled himself over the years.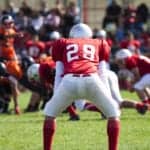 You have just been recruited as the new Head Coach, and unless your predecessor was successful and has decided to retire or move on, then the program you've taken on has not been performing and it's your job to turn that around – fast. Bo Hanson shares the processes, steps and strategies you can take to fast track your rebuild and start winning straight away.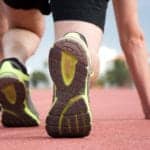 As Coaches, we are responsible for an athlete's whole development.  And the defining factor in an athlete's performance is not going to come down to their technical skills but rather their non-technical skills and their resilience. So, let's take it back to basics and look at 5 strategies for developing resilience.
The South Australian Government is taking a leading role in providing opportunities to access new information and network with a diverse range of fellow Coaches. For the second year, Athlete Assessments' Bo Hanson presented on the topic of 'DISC and the 'People Side' of Coaching' as part of their Coach Development Program.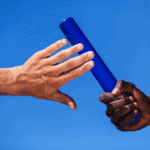 This is a topic that has recently gained a lot of momentum as a critical issue in sport. For elite athletes, the large majority of their effort and energy is focused on their training and competition. Throughout their careers, athletes make personal, professional and financial sacrifices so they can pursue their dreams. This is where the concept of the 'Athlete Transition' comes into play. 'Athlete Transition' is all about dealing with the challenge of no longer being an elite athlete, whether from a sudden injury or retirement, or even after an athlete's college sporting career is over.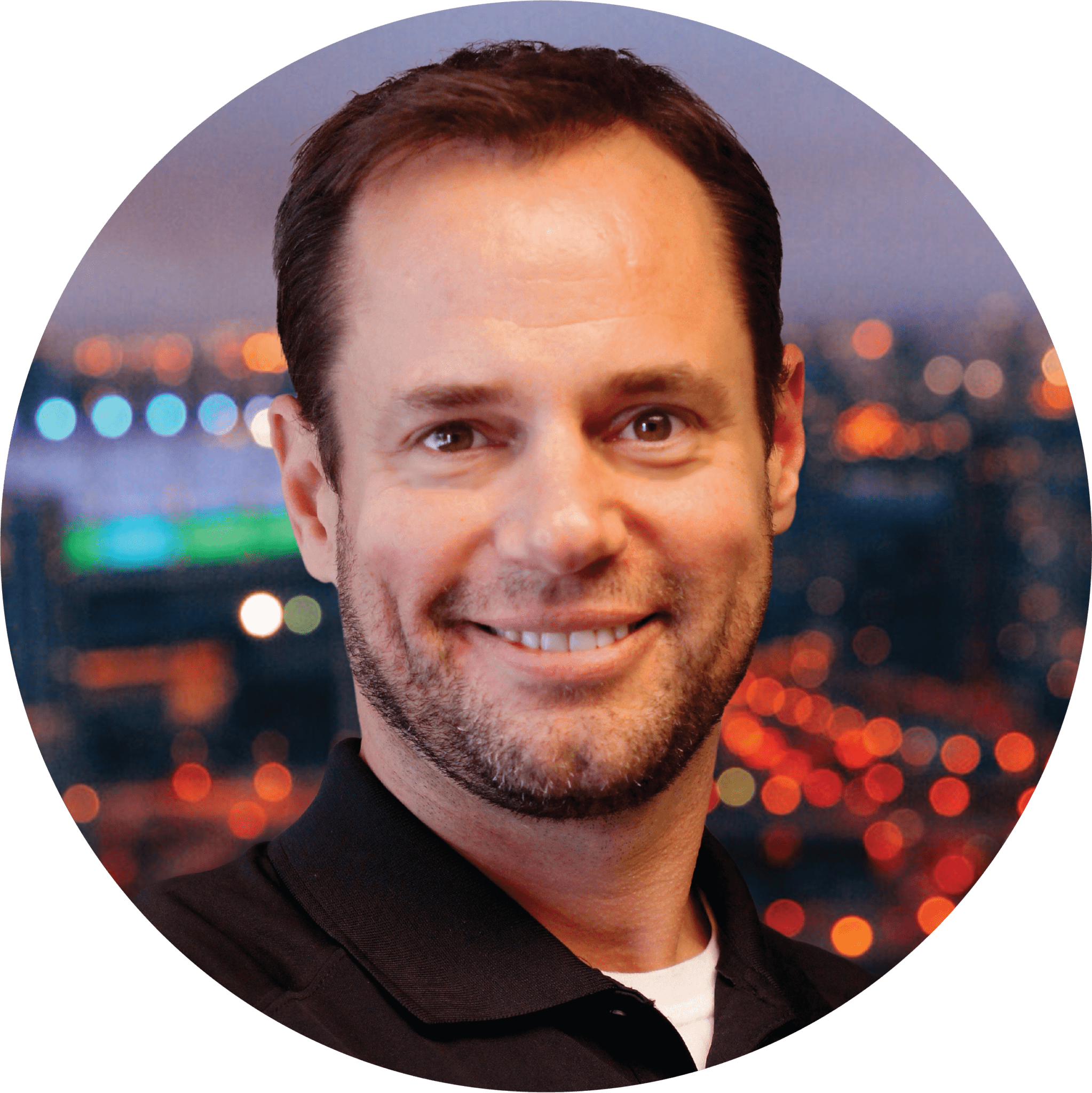 One of the biggest misconceptions when it comes to Sport Psychology is that an athlete needs to have deficits in their mental game before they can seek support. But Sport Psychologist, Dr. Justin Anderson works with some of the world's best athletes who just want to "be better". Dr Anderson, a Licensed Psychologist who leads his Minnesota based practice, knows the value of this distinction.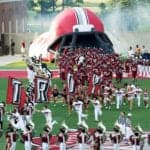 The value of fostering meaningful relationships is a key concept Dr. Robert Mathner, an Associate Professor at Troy University, Alabama, instils in his Hospitality, Sport & Tourism Management (HSTM) students. He knows that supporting their inter-personal skill development will differentiate them in the job market and goes a long way to ensuring they are well prepared for the next chapter in their lives and careers.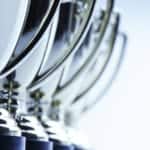 Winning a National Championship is not only an incredibly special feat; it is also very hard to do. So when you win a National Championship twice, you know that it is even better and even harder. Often, the elusive back-to-back National Championships is a dream that rarely comes true.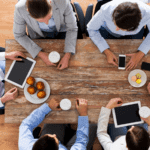 What is it that makes one college graduate stand out from their peers? And what do employers want more than any other skill when they are recruiting staff? According to the 2016 National Association of Colleges & Employers Job Outlook survey, the answer is leadership, team work and communication. Skills that leading universities are ensuring their students have by the time they graduate.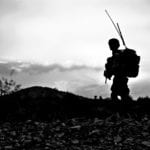 Earlier this year I released a Handbook and Video Series called Athlete Tough. This project came about because I wanted athletes to understand that qualities such as mental toughness, resilience and grit were in fact teachable skills. Mental toughness is not a mythical quality some are born with and others without. This article delves into what it means to be Athlete Tough. I want to pass on a key factor in becoming Athlete Tough and that is finding your purpose. Or what I also refer to as "Your Big Why".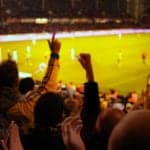 Leadership can be a complicated topic. There are literally thousands of well-meaning books and even more articles dedicated to demystifying what leadership is and how to be an effective leader. We know there are different ways to lead and many examples of varying styles and philosophies of leadership. Knowing how to be a leader can be confusing because even though new models of leadership are spoken about, at the same time, we see more traditional styles being enacted within politics, business and sport.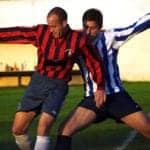 You may be the highest scorer or best hitter in your team, but it takes more than that to last the distance and to be chosen out of a field of hopefuls all wanting to make the cut. Today more than ever, Coaches have more on their "talent" criteria than just the ability to hit a ball or throw a great pass. Now is the most competitive time in the history of sport.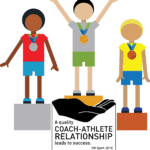 Throughout August the world's top athletes battled it out in Rio as part of the 2016 Olympic Games. But some far outshone others to take home the medals. According to Scientific American, researchers have a special term for these best of the best: superelites. But what differentiates a superelite, a high performing athlete who was expected to do well and went on to win multiple medals, from someone who competes at the Olympics but goes home empty-handed?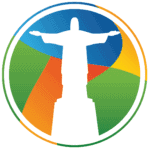 Rio was always going to be an unfamiliar environment for many athletes. As such, it was going to be uncomfortable. And perhaps one of the biggest lessons to be learnt from the performances at Rio was that those athletes with the ability to best adapt to new situations and unexpected circumstances, achieved better results.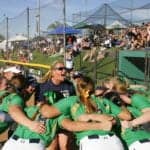 The University of Notre Dame Softball Coaching Staff are diverse and they are unique. Not only have they played together, they now coach alongside each other begging the question, what more could you learn from someone you have known so well for so long?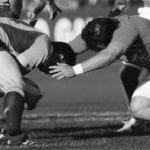 The book GRIT made it onto many coaches reading lists over the summer (including ours) and there has been significant media coverage on the topic too. The interest is well founded as more than ever before, Coaches are unanimous in saying that their athletes are lacking resilience, they aren't as 'tough' as their teams in previous times have been. And not just physically tough, mentally tough. But is 'grit' really the solution needed? Has the word 'grit' become too interchangeable that the real definition has been lost?
It is not every day that we have the privilege of writing an article about a clients' success that includes images of the team they work with meeting the US President. But, today is one of those days. We congratulate and celebrate the behind the scenes work of consultant George Naughton and his colleague Dr Jim Brennan with the 2016 National Championship winning team, Villanova Wildcats.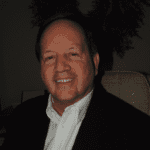 George Naughton has a long history with Athlete Assessments and has been using Athlete Assessments' DISC Profiles within his consultancy for over five years. He enjoyed enormous success in 2016 when one of his clients, the Villanova Men's Basketball Team, won the D1 National Championship. George shares his personal insights with us in this Q&A.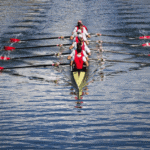 As athletes we all start at the very beginning and over time, develop the skills and techniques needed to be successful in our chosen sport.  This process can be defined by the Conscious Competence Learning Matrix, or a 4 stage model outlining the various stages of learning an athlete goes through in order to acquire new skills. Coaches can utilize this method when teaching their athletes new skills, plays, systems and guiding them through a learning process.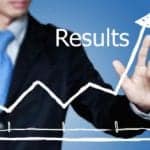 "People don't quit jobs, they quit bosses." Why? Because they don't feel engaged in their roles. A Gallup survey of reasons for people leaving their jobs, found nearly 75% of people decided to quit because of their boss or the managerial working environment, and only 35.4% of Americans felt engaged in their workplace. In sport, we know how important athlete engagement is. We also know that a great Coach-athlete relationship is a key indicator in success.  And both of these things are factors that can be influenced through using these specific strategies.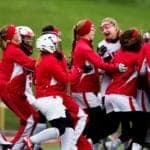 A recent Gallup survey assessing post college life for former-student-athletes found that females outperformed other college graduates – male, non-athlete-females or otherwise – on important career and life outcomes. Similarily, High School and College females who played sports were found to be more likely to get better grades and graduate than those who did not play sports.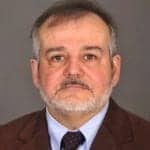 As part of Athlete Assessments' Academic Services, Bo Hanson provided Dr Gonzalo Bravo's class with a guest lecture to help the students understand how DISC could help them in securing the right post graduate job for them. The students completed the Athlete Assessments' Sports ManagerDISC Profile assessment and then used the information collated through their DISC Reports to understand how they are more or less attracted, and suited, to real life post graduate jobs.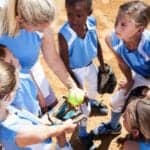 Gender equality in sports has always been a controversial topic. Even the founder of the modern Olympics, Baron Pierre de Coubertin, said in 1896, "No matter how toughened a sportswoman may be, her organism is not cut out to sustain certain shocks." Although gender equality has come a long way, including UNESCO recognizing sports and physical activity as a human right in 1978, we need to ask ourselves, has it come far enough?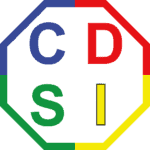 Both psychometrics and DISC have their pros when it comes to assessing various components of personality and behavioral traits. In most cases it is a personal choice as to which you choose when evaluating your potential athletes or employees. However in sports, we have found that DISC is preferred because the focus is on developing self-awareness, knowing what works for you and what doesn't, and ultimately increasing the choices of behavior to what is most effective to the situation and those you work with. This is key to high performance and leadership.
As a Coach, when an athlete shows initiative and takes ownership of team culture, it's a big deal. Culture is a measure of the observable behaviors your team and organization promotes and accepts. Culture is not what you think, or want to do, it is what you actually do. According to Amy Hogue, Head Coach of the University of Utah's Softball team, the Utah Utes, winning games shouldn't be a team's number one priority, culture should.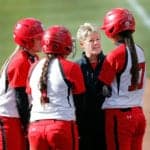 We had a chance to chat to Amy Hogue about life as Head Softball Coach at the University of Utah and about some of her stand out moments along the way. Amy Hogue recently signed a multi-year deal that takes her through the 2019 season and in 2014, Hogue led the Utes to their first winning record in the PAC-12, going 12-11 and winning six of eight conference series and named the PAC-12 Coach of the Year.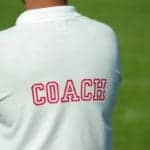 The Coach athlete relationship is recognized as a performance factor in today's modern sporting environment. Like any other relationship it is defined by the quality of understanding, respect, trust and predictability that exists between two people. What makes the Coach athlete relationship unique when compared to relationships which may exist between two athletes or two friends outside of sport, is drawn from our understanding of social science and how infants form attachment to their parents or what is also known as their primary care giver.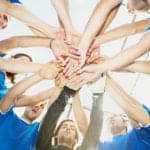 Sports in many ways is like education. Athletes need to be taught new skills, they need to be nurtured, especially in the conscious incompetence and unconscious competence stages of their learning where these new skills are still foreign to them, such as in youth sports, and athletes need to be given the best opportunities to grow and succeed by their Coaches and teammates.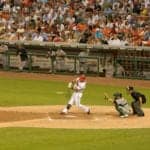 The best-selling book Moneyball changed the way people think about data analytics in sport. It changed the way player performance was measured and assessed using algorithms and science driven by the ability to gather vast amounts of data about players and the play during a game. While this is exciting, and having and relying on all of this data is tempting, unless you can find a way to make it meaningful to athletes, it won't work.
We all know sports is good for us. We know it acts as a vehicle for life skills, gives us an opportunity to participate, be the best we can be and helps us develop resiliency during our training and in competition. But what you might not know is that former student-athletes are also stronger and more consistent, in areas of well-being outside of sports than non-student-athletes.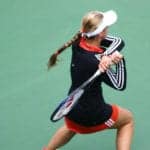 Our role at Athlete Assessments is to help people become more self-aware. I recently had the experience of working with a young athlete who had just completed her AthleteDISC Profile. During our consultation, we discovered that all of the behaviors she had previously seen as being a limitation in her sport, were in fact behaviors that could be her greatest strengths.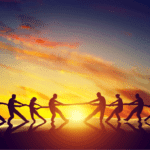 Adapting your behavior without compromising your values: One of the challenges we face as Coaches or as leaders at some stage of our career is when we feel like our values have been compromised. So what are our values, what defines them and what is the difference between our values and behavior? As a Coach we are constantly needing to adapt our behaviors to better deal with different people and different circumstances. But we should never change who we are fundamentally.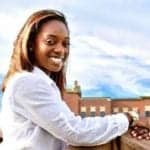 For Professor Hedlund, it is always exciting to hear about the successes of previous students. But it's even more exciting when they tell you they were offered a position paying $20,000 more per annum than the one they applied for thanks to what they learnt in your class. After Natasha Miller studied a Masters of Professional Studies at St. John's University and completed the Athlete Assessments Sports ManagerDISC Profile in a Sports Management class with Professor David Hedlund, that exact situation occurred.
Accountability in sport is doing what you say you're going to do and executing the task to the best of your ability. Then being able to put your hand up and say 'this is what I need to do better' if you don't get it right. Being accountable is not making excuses, not blaming others or whinging and complaining. Accountability in sport is taking ownership of something and making sure you 'know your job and do your job' 100% of the time.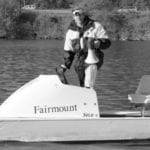 There are instances in sport when a coach will experience a significant break-through with an athlete, or an intense moment of satisfaction when something goes exceptionally well. For consultants, it isn't all that different. There are still those special moments when it all comes together and the dedication to the role delivers a "life changing" experience for the client. Performance Consultant Patrick Rufo recently shared one of these very moments with us.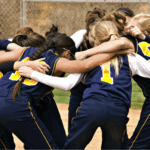 Athletes and coaches understand the importance of each individual player performing at their personal best and striving to be the best player they can be. But what does it mean to be the "best player for the team"? Being the best player for the team, can often mean putting your own needs or ego in your back pocket. It can also mean giving up aspects of technical play or team roles in order to let someone else play these roles so you can focus elsewhere for the team's benefit. Learn all about this critical topic here.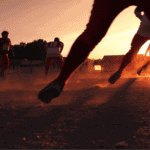 As a coach, nothing is more demoralizing than a losing streak that just won't break. While we do our absolute best to avoid losing streaks, performance slumps, or even the prospect of our team underachieving it doesn't mean we can avoid the topic, it's too important. I was recently at a conference where this very topic was discussed. There was a lot of conversation, but few of even the most experienced coaches had reliable strategies to deal with it. This demonstrates to me why we should address this very issue, so if you're ever confronted with one you can handle it well.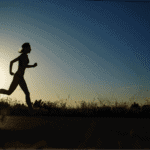 Mental toughness and resilience is a key quality in athletes that are revered and successful in their chosen sport. The US Navy SEALs resilience is renowned, they are some of the most mentally tough people in the world. So when I was afforded the opportunity to spend time with the Navy SEALs and listen to their take on mental toughness, it was a real privilege and one of the most significant experiences I had during my coaching years.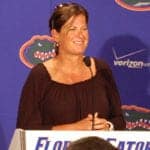 In 1995, Becky Burleigh became the First Head Coach of the Florida Gators Women's Soccer Program. In the 20 years that have followed, Coach Burleigh has forged a career of excellence because she has continued to invest – invest in herself, in other coaches, in her student-athletes and in the younger generation of women's soccer players. With an extensive list of achievements including a Division I National Championship already under her belt, we caught up with Becky to hear her insights into sustaining success in coaching.
Recruiting. It's fundamental to the success of any team and as coaches, you make an enormous investment in time with the aim to get it right. So often, coaches are looking for the X-factor or conversations are focused on a physical attribute of a particular player. Are you missing one of the most critical aspects for your team's success? And, could the success factor come from an unlikely place?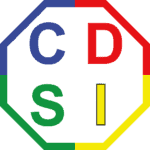 We continue to strive to lift our game in providing an exceptional level of service and the highest quality products. Most recently, we've been working on DISC survey design improvements for our three DISC Profile assessments and we're excited to share the latest development. What's Changed? The content of the DISC survey remains the same, but we've improved the survey interface so that it is mobile device friendly, making it easier to complete on phones and tablets. (It works nicely on desktop and laptop computers too.)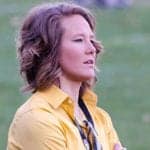 Congratulations to Quinnipiac University's Women's Rugby team who have finished an exceptional 2015 season by winning the inaugural varsity National Championship. In this article, Head Coach Becky Carlson shares her secrets to success. Since moving to Quinnipiac University from her position with USA Rugby as an Emerging Sports Program Manager in 2011, Head Coach Becky Carlson has led her team to uncharted success, and has dramatically changed the landscape of Women's Rugby in the United States.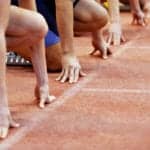 Ever wonder why it can take one athlete a mere moment to make a change, yet for another athlete, it can feel like you've been striving all season to help them to take a small change on? If so, this is the article for you. One of the most satisfying moments as a coach is when an athlete successfully makes a change you've been working on. Find out how the best coaches have mastered helping their athletes take the steps of continuous improvement.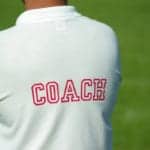 Sports Illustrated recently published an important article titled, 'Is the era of abusive college coaches finally coming to an end?'. The article highlighted alarming issues with modern collegiate athletics based on surveys of 20,000 college athletes, as well as the latest research in psychophysiology, psychology, depression, health and abusive leadership. Read this article's key findings here.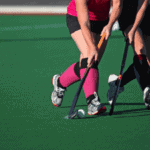 Culture is being discussed in sporting circles now more than ever. Why? Because it is a significant performance factor. If you have the "right" culture, your team is more likely to achieve sustainable success – not always winning, but always being in the hunt. If you have the "wrong" culture, your chances of any success, even fleeting success are almost zero. So how do you create the right sports team culture? In this article we discuss 10 Factors that Define Successful Sports Team Cultures. In its most useful description, culture is the "way we behave on this team".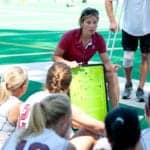 In 2014, Head Coach Tara Danielson led Stanford's Women's Field Hockey team to its most successful season in program history including their first ever NCAA Tournament victory. The season saw the Cardinal shatter previous program records and resulted in a host of individual honors for both players and Coach Danielson. So how does Tara set herself and her team apart? We caught up with her to find out.
Recapping Athlete Leadership and Coaching Resilience at the National Sports Leadership Conference. Here's two statistics you're sure to be interested in. 98% of coaches surveyed believe that having an effective team captain positively impacts their teams' winning percentage. No surprise there. But what may surprise you is that the same research into Leadership Development in College Sport found just 37% of coaches believed their captains were prepared to handle the challenges of leadership.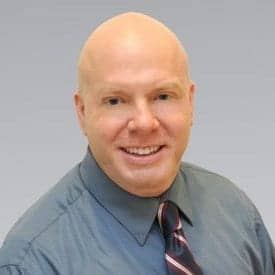 Over the summer, Bo Hanson, Director of Athlete Assessments and David Hedlund, Assistant Professor of Sport Management at St. John's University, New York presented at the National Coaching Conference in Morgantown. The presentation focused on David's 'Research into the Effectiveness of Developing Sport Coaches' Self-Awareness using DISC Profiling'.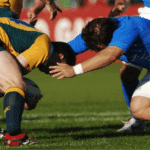 The best teams know their one element… do you? With Athlete Assessments we have now worked with over 22,000 individuals from over 40 different sports. This work has given me a unique vantage point to see the recurring patterns or themes that create success. When I see these patterns consistently creating success, year after year, the evidence certainly mounts. With this in mind, here is one of those concepts I have seen create consistent success.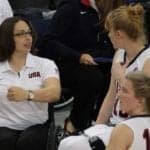 Q&A with Stephanie Wheeler, Head Coach of the University of Illinois Women's Wheelchair Basketball team and the USA Women's Olympic team. When it comes to wheelchair basketball, few have experienced the success Stephanie Wheeler has in her extensive career as a player and now Head Coach. Recently, Coach Wheeler took the University of Illinois all the way to the Championship game. We caught up with Stephanie and asked her some questions about her approach to becoming successful in the Coaching environment.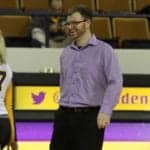 A Personal Insight into David Zelenock's Volleyball Program. Would you take on the challenge of turning around a team that has placed last in its conference three years in a row? Turning a team around is no easy task, yet just two years into his tenure, first-time Head Coach David Zelenock took Tennessee Tech's Volleyball Program from 12th into the top four. We asked Coach Zelenock what has been key to this transformation.
At Athlete Assessments, we're here to provide you with excellence in service and to help you be your best. If there is anything we can assist you with, please Contact Us.