Sport Coaching in Practice
Articles and Videos
Here is a collection of articles focused on the practical application of coaching. Covering a varied topic mix, they all relate to useful and relevant coaching issues, coaches face day in, day out. You may also be interested in our most popular, most recent and other categories of articles and videos.

Got a spare couple of minutes on the way to training or the weekend match? Catch the conversation between Bo Hanson and Adam Haniver on The Boxing Coaches' Podcast. What really makes this podcast worth listening to is the way that Adam, host of The Boxing Coaches' Podcast, asks Bo questions that surface the connections between the mechanisms and the outcomes that drive performance.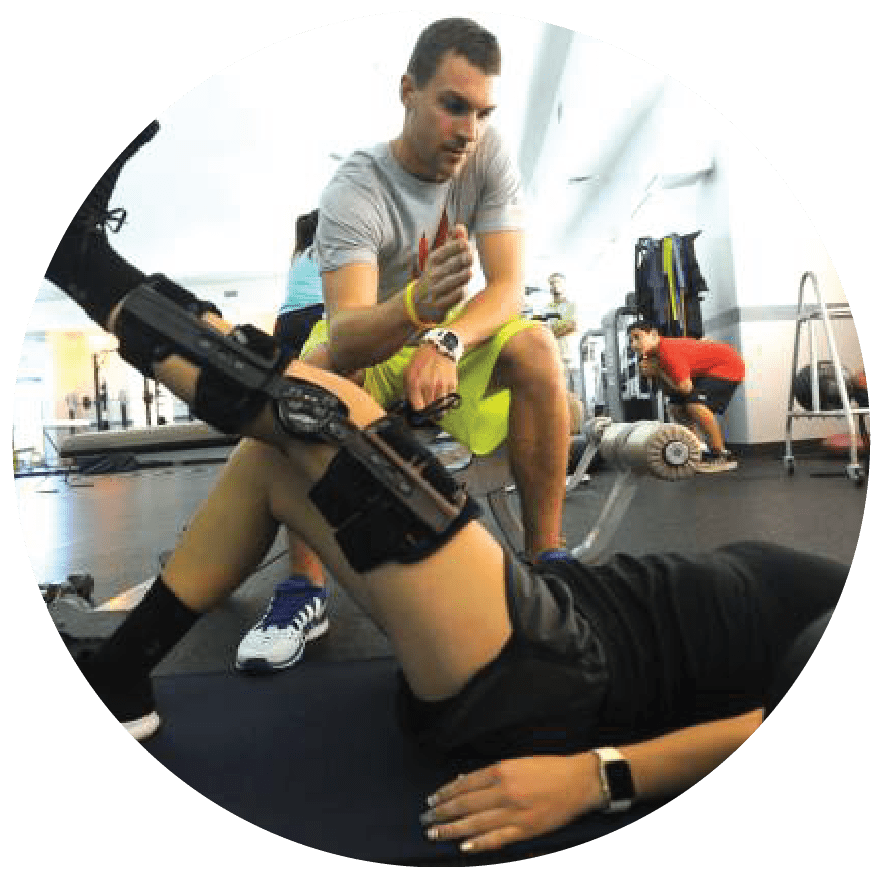 On a daily basis, the Performance and Wellness Institute is buzzing with athletes practicing their verticals, leaping between stations, pushing their strength towards numbers that were previously unimaginable, while rehabbers are moving with increasing degrees and fluidity. But this isn't what distinguishes the Institute…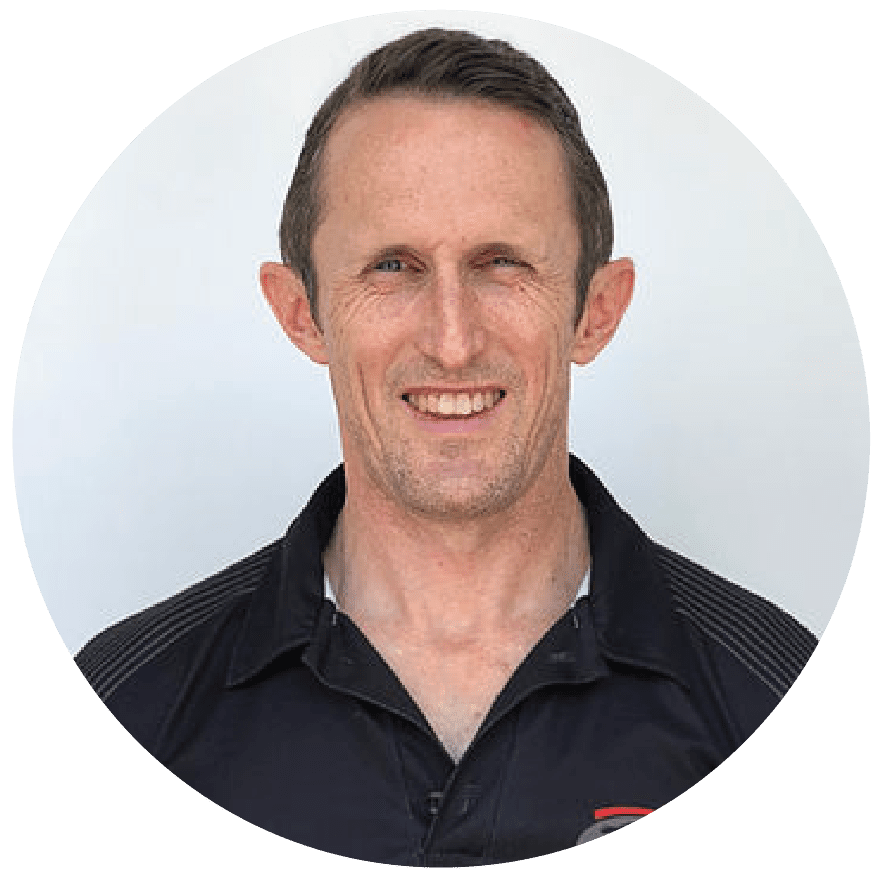 Extraordinary vertical jump heights, split-second qualifying times, personal bests; these are the statistics flying around the floor at Acceleration – the high-performance development centres, owned and founded by Stewart Briggs, located in Queensland, Australia. The energy and optimism in the room at Acceleration centres is infectious.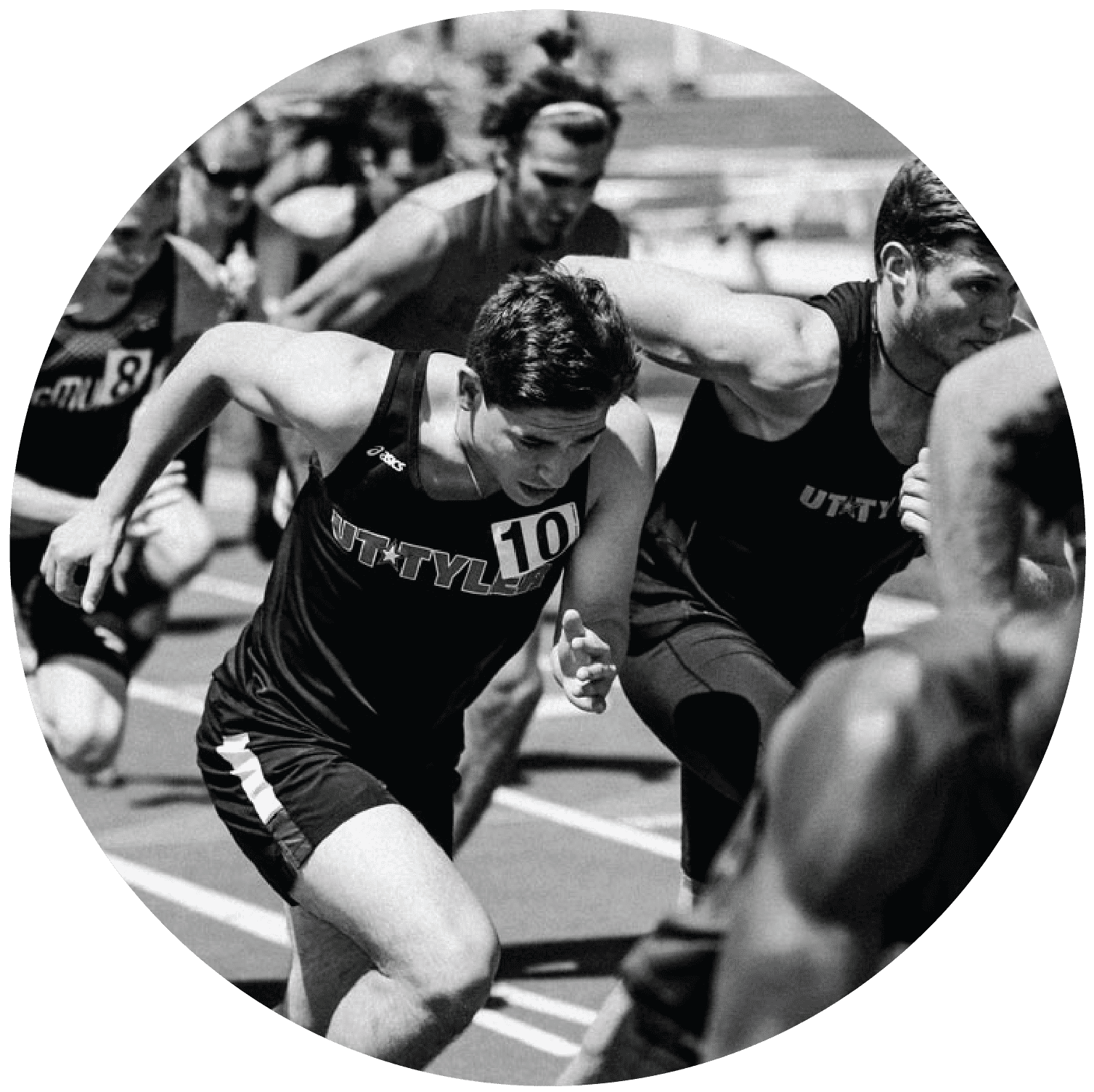 Coaches are unanimous in saying their athletes are lacking resilience, they not as 'tough' as their teams in previous times. And, not just physically tough, mentally tough. But, do todays Gen Y & Z athletes understand toughness? You can create a competitive advantage for your athletes by explaining mental toughness in simple terms and using a simple equation to ensure they develop those mental skills.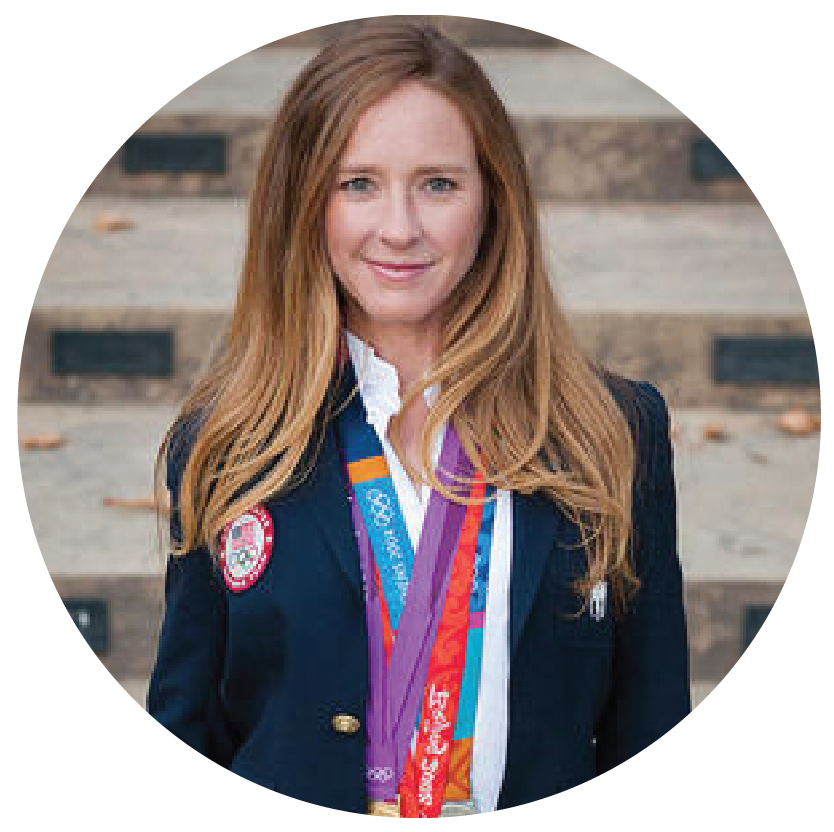 Mary Whipple, who won three Olympic Medals, two Gold and one Silver, plus five World Championships, knows exactly how to achieve extraordinary results. As coxswain to the serially successful USA Women's Rowing Eight, she was responsible for leading, understanding and ultimately driving her team across the line in first position, multiple times. Now, she shares her knowledge at her Coxswain Leadership Camps through her consultancy, The 9th Seat. She talks strategies and skills that win on the water and in life beyond the boat and importantly for coaches, she shares her proven strategies.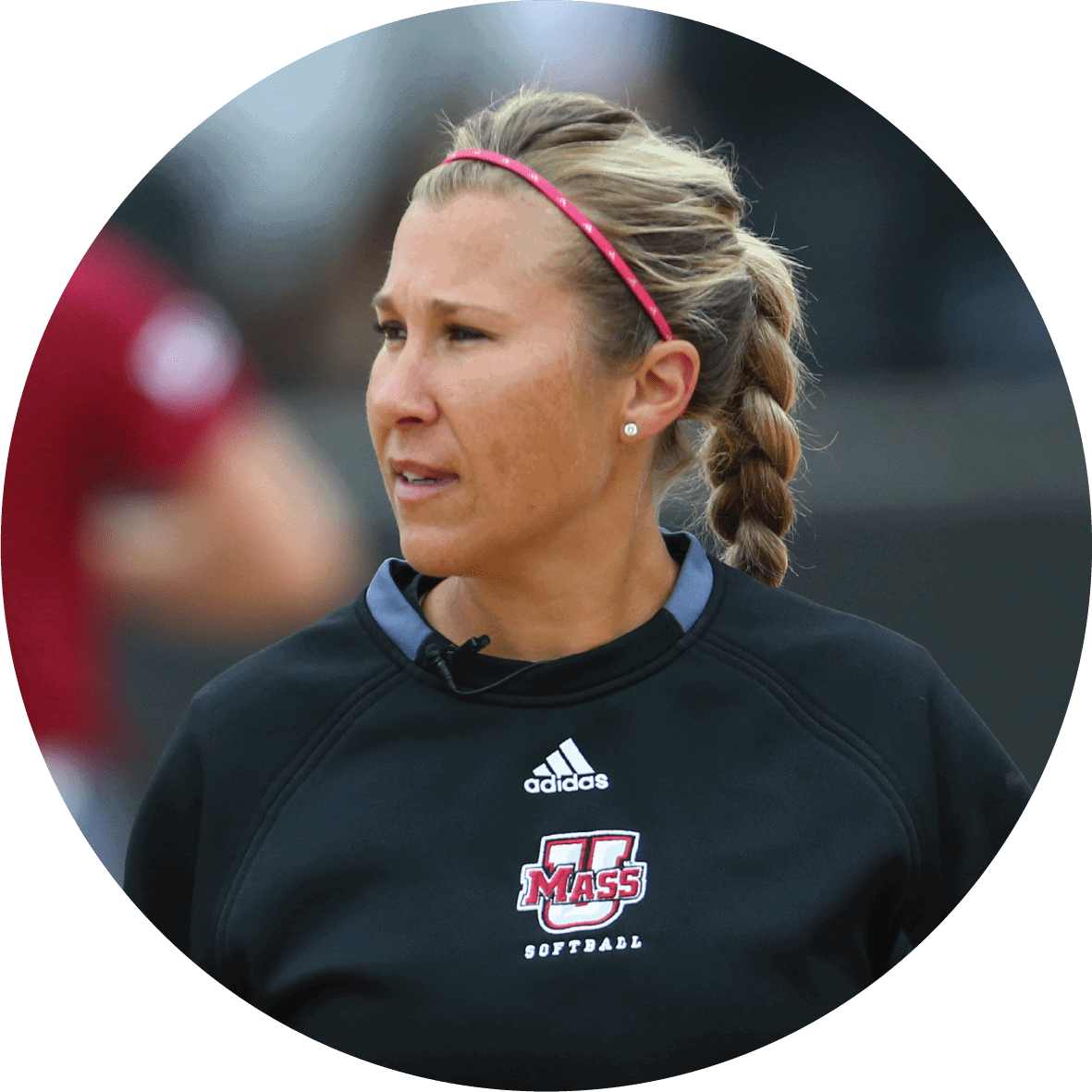 Coach Stefanoni gives us an insight into exactly how the Minutewomen returned to the top of the championship table and what distinguishes UMass athletes from other collegiate softballers. She talks about high pressure matches and the way she prepares the team for big games. Additionally, Stefanoni shares the challenges and triumphs of the journey which eventually led to a Head Coaching position and included a transition from student-athlete to Director of Operations.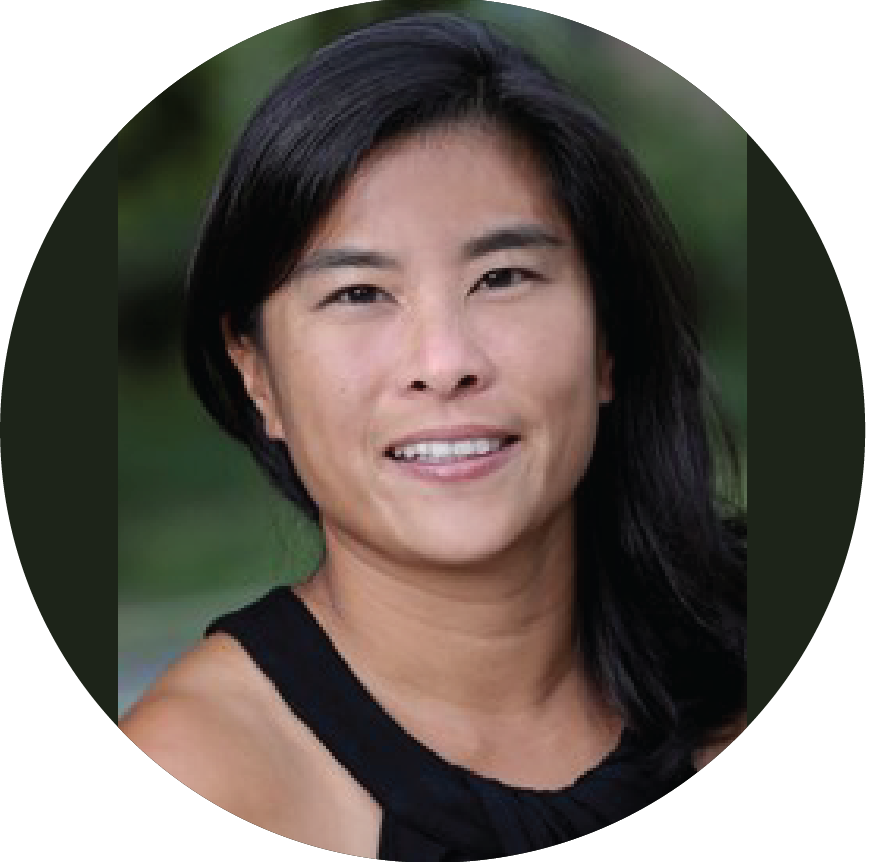 Sandra Chu, High-Performance Consultant, Princeton Graduate, Director of Two Tigers Consulting, successful Collegiate Rowing Coach, is a proven game changer. In any sport, in any field, her commitment to excellence, ability to analyze the obstacles, develop strategies and institute changes, transforms lives and fundamentally the ability and performance of teams.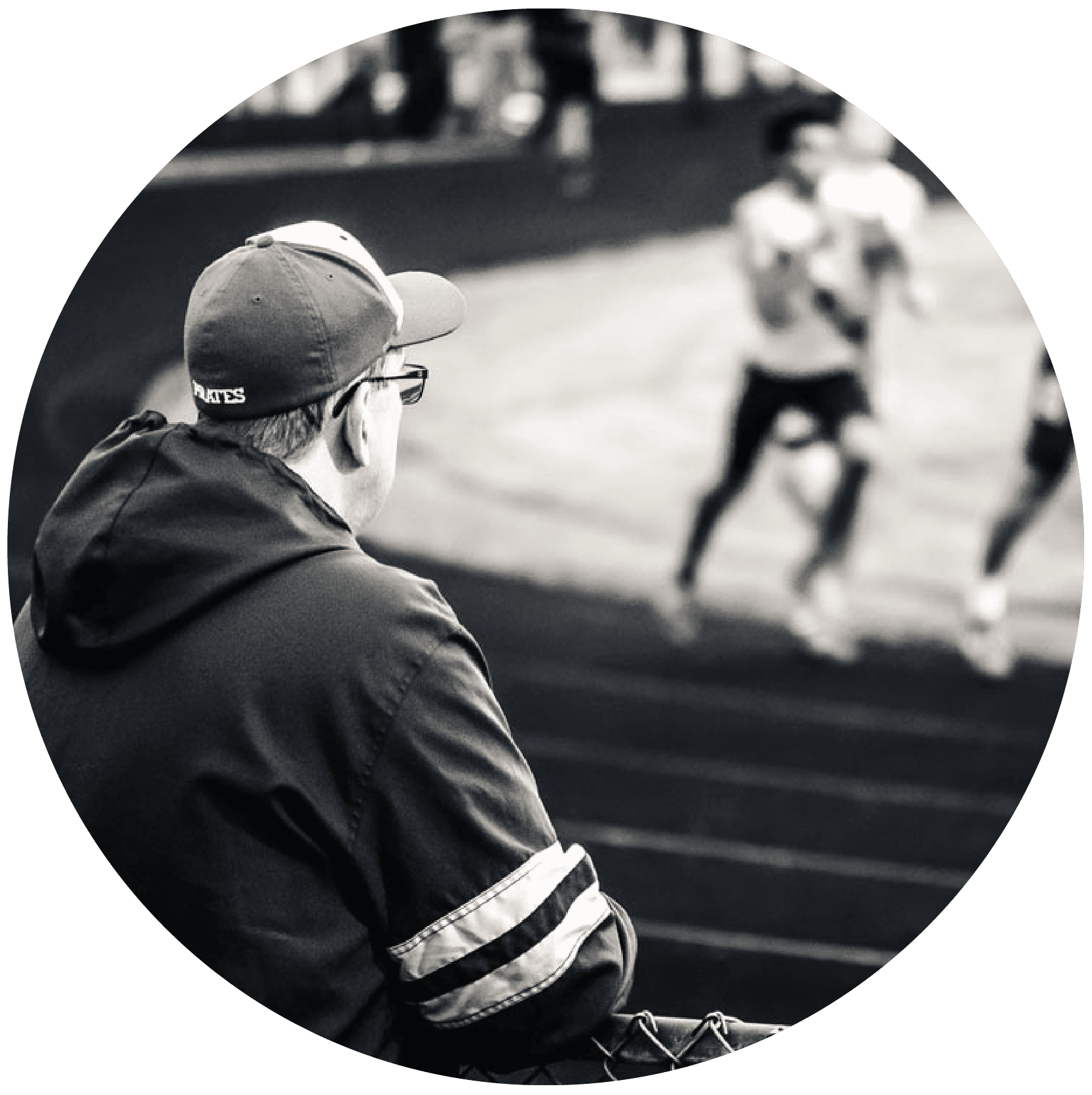 Google, the #1 search engine in the world, ranked the top 10 attributes common to its best managers. We found that those behaviors run parallel to characteristics displayed by the most successful leaders in sport. Google's findings support our knowledge that the best in the world reach that rank because of their expertise in people management, not just technology, equipment or physical capabilities.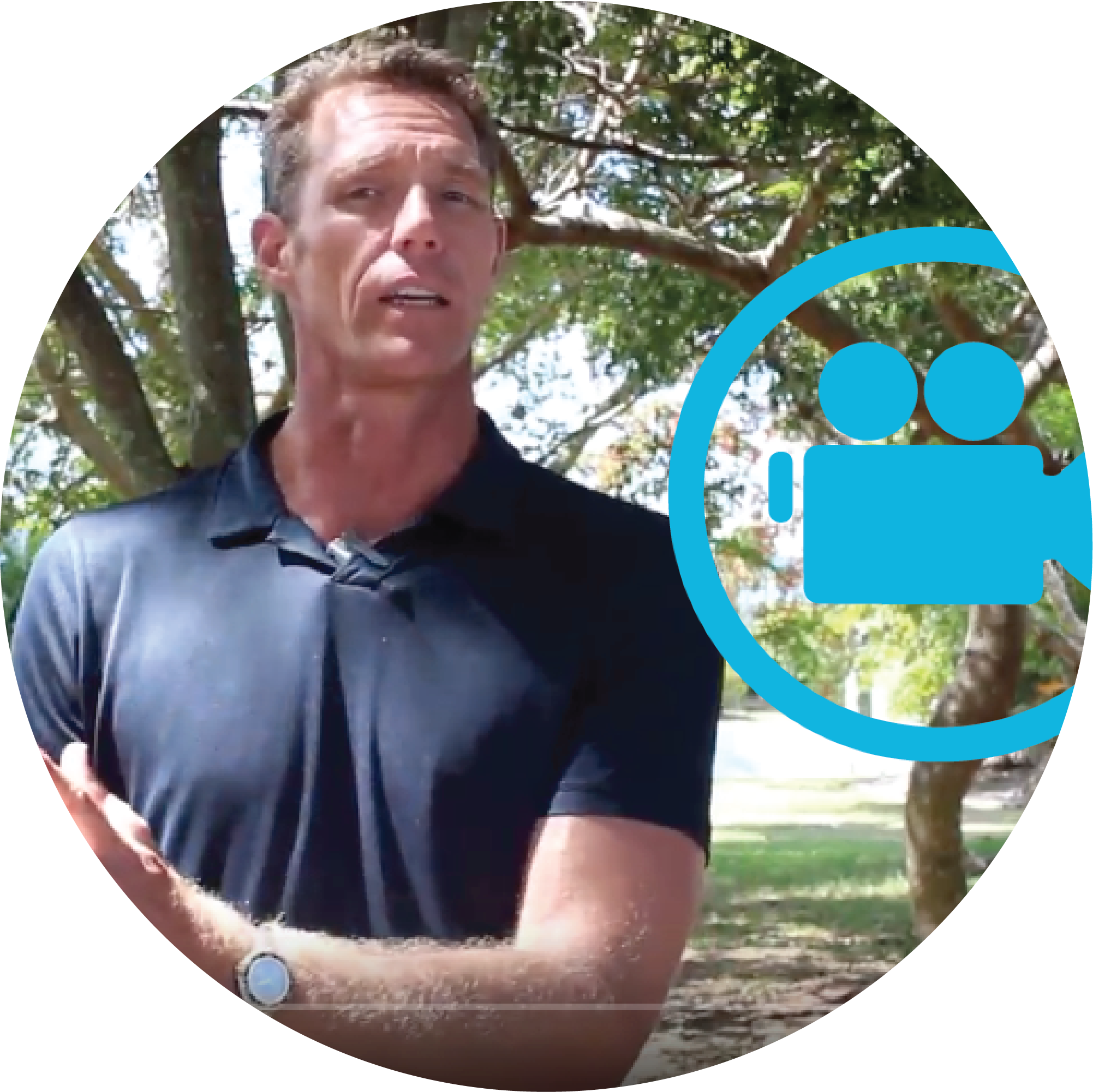 Rock bands follow a formula for managing their audience's energy. When you think about any of the live gigs you've been to, they follow a pretty predictable pattern.  Predictable but effective. In this short video Bo Hanson shows you how to apply that formula to coaching sessions.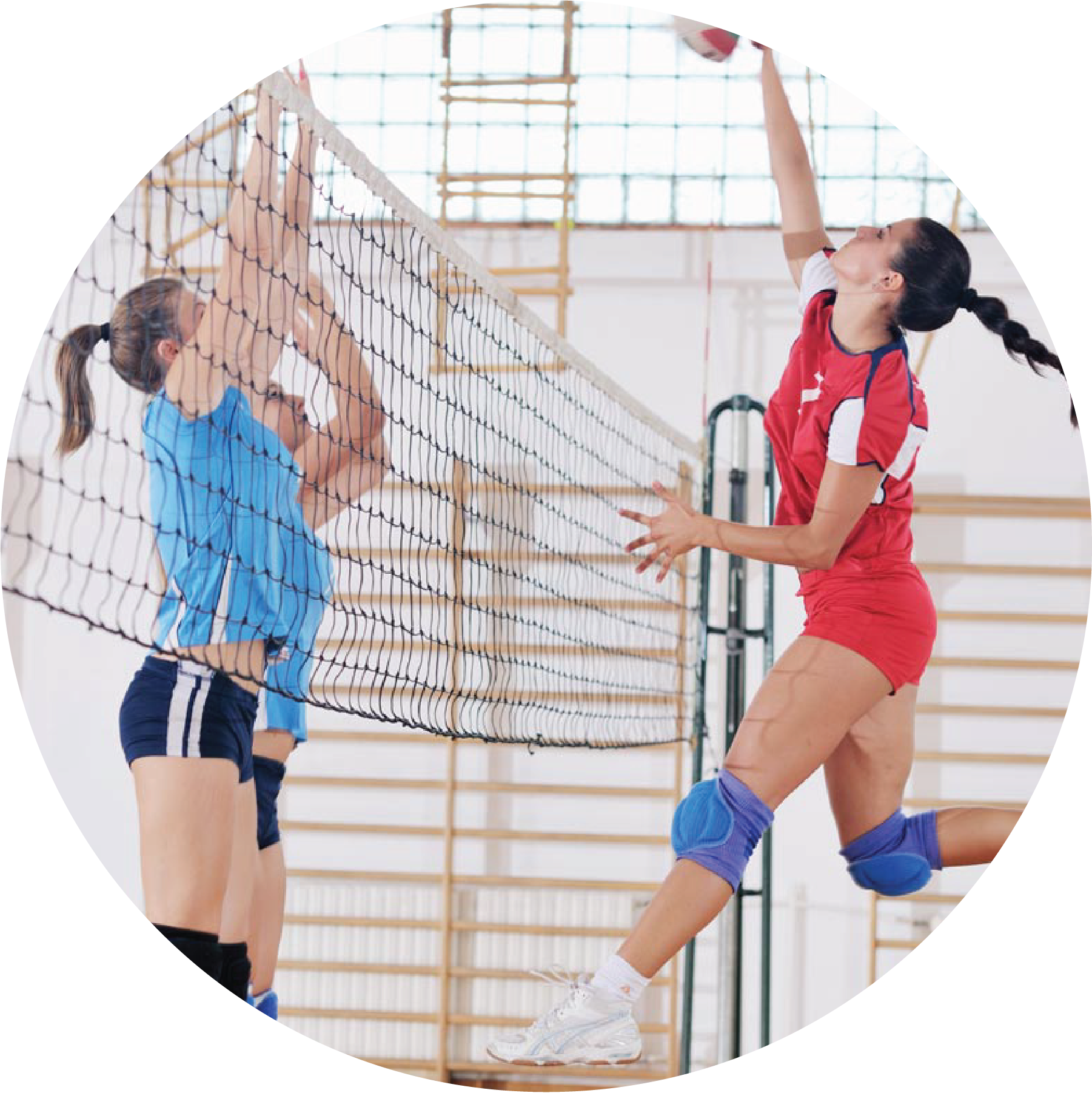 We've all heard about the importance of athletes keeping training journals to improve performance, and like all valuable performance strategies it isn't whether or not our athletes know about it, but whether they do it. Bo Hanson, Senior Consultant at Athlete Assessments says, "a training journal is one of the first activities we encourage athletes to do.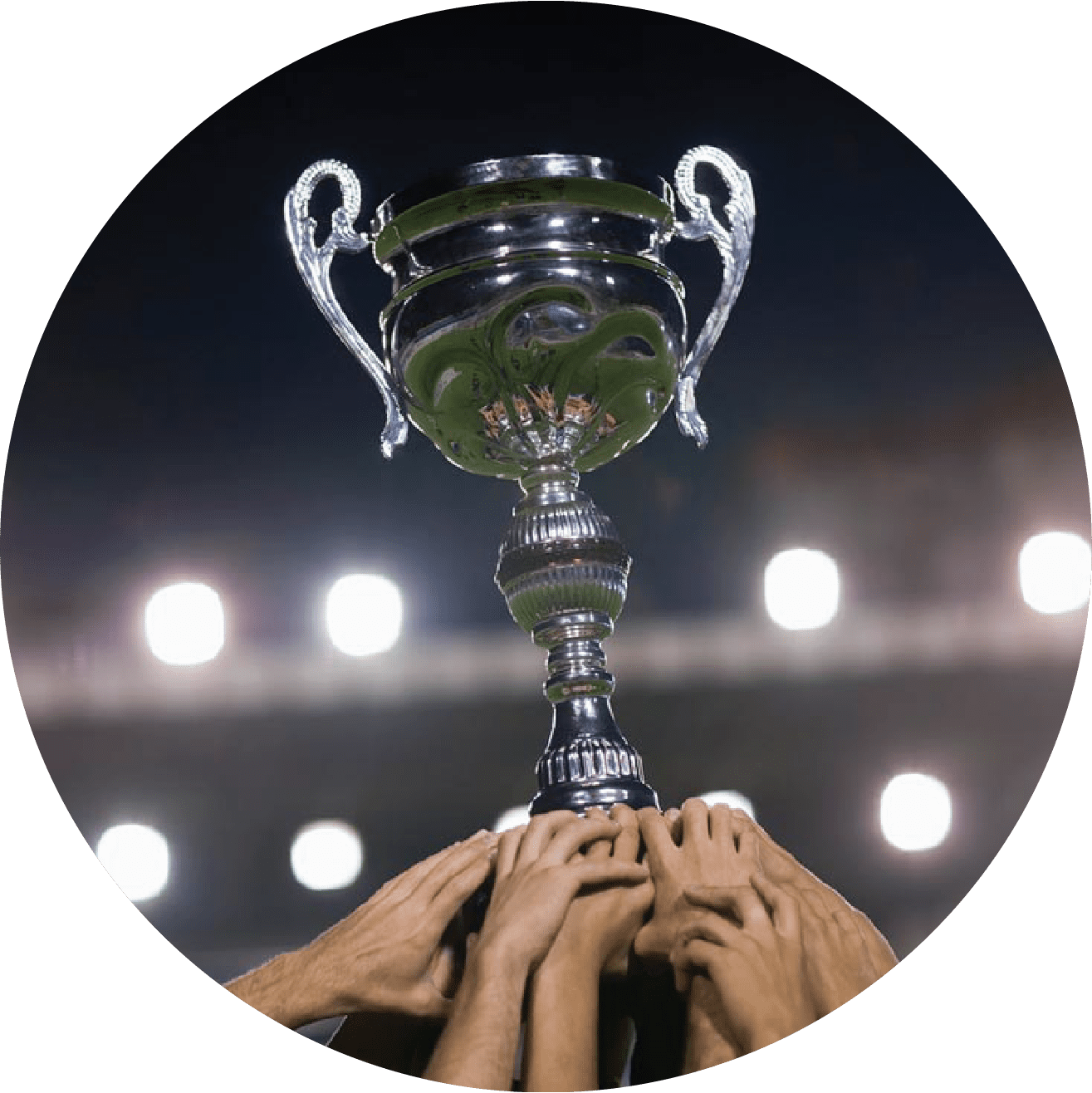 Congratulations! You've just been recruited as the new Head Coach. Whatever circumstances led to your appointment, the fact remains; you need to turn this team around – fast. You've got to get important elements of the team on side and develop what's left of the team culture into a culture that you want. A culture that develops growth and delivers performance. There are six non-negotiable elements to success in this situation.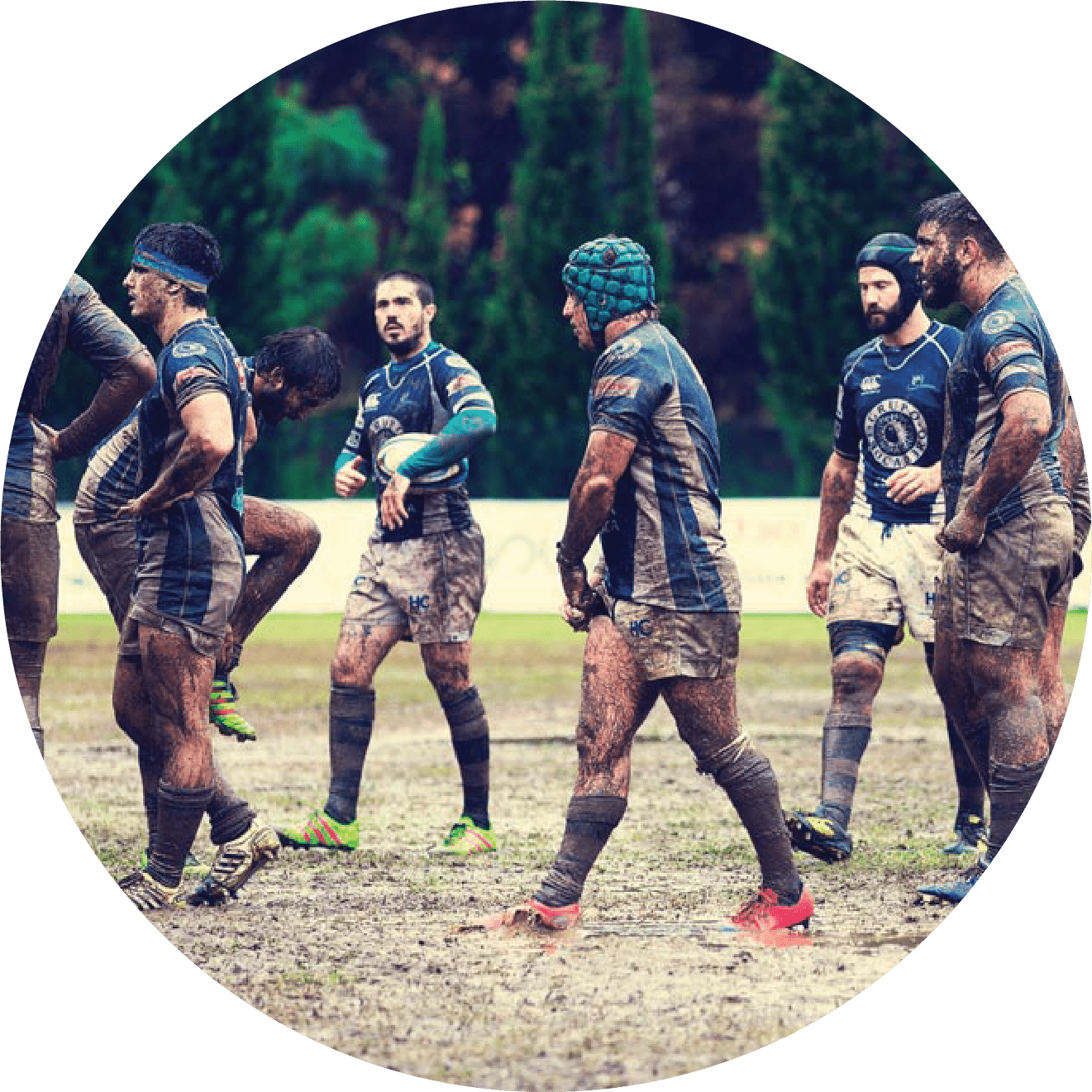 Plain speak analysis of a report detailing the differences between the small percentage of super athletes and their competitors. What's the difference between super champions, champions and athletes who don't quite make it? It's the quintessential coaching question and in this article we'll recap the research findings that reveal the answers and tell you everything you need to know to apply the academic knowledge to everyday coaching.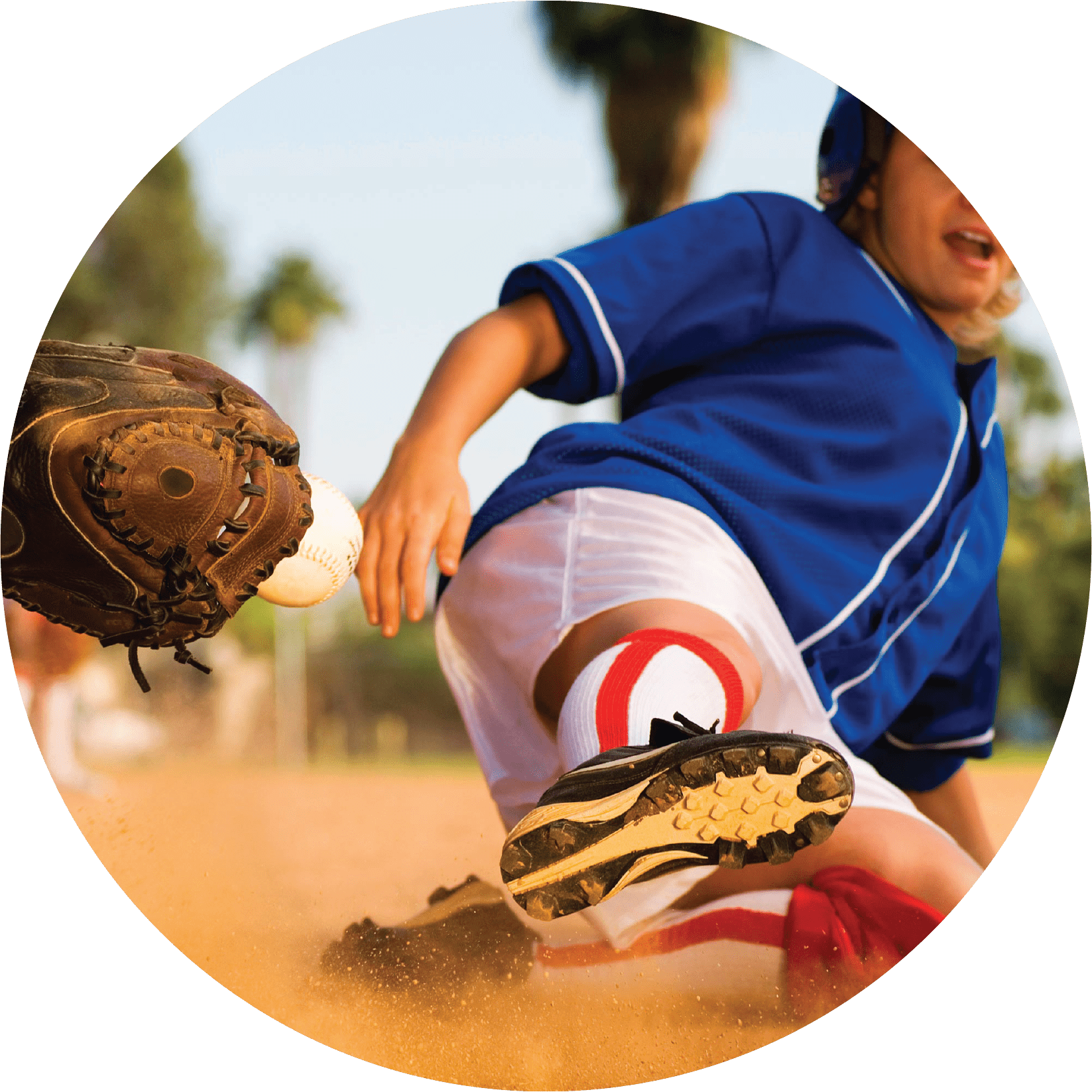 An 'adaptation' is a behavior we adjust based on the environment we're in, and there are two main types of adaptations we make – momentary and sustained. Maybe we need to interact with a team member who has a different DISC Profile to us, or we need to adapt to make a certain play. These types of adaptations are Momentary Adaptations and they are necessary to benefit us and our team.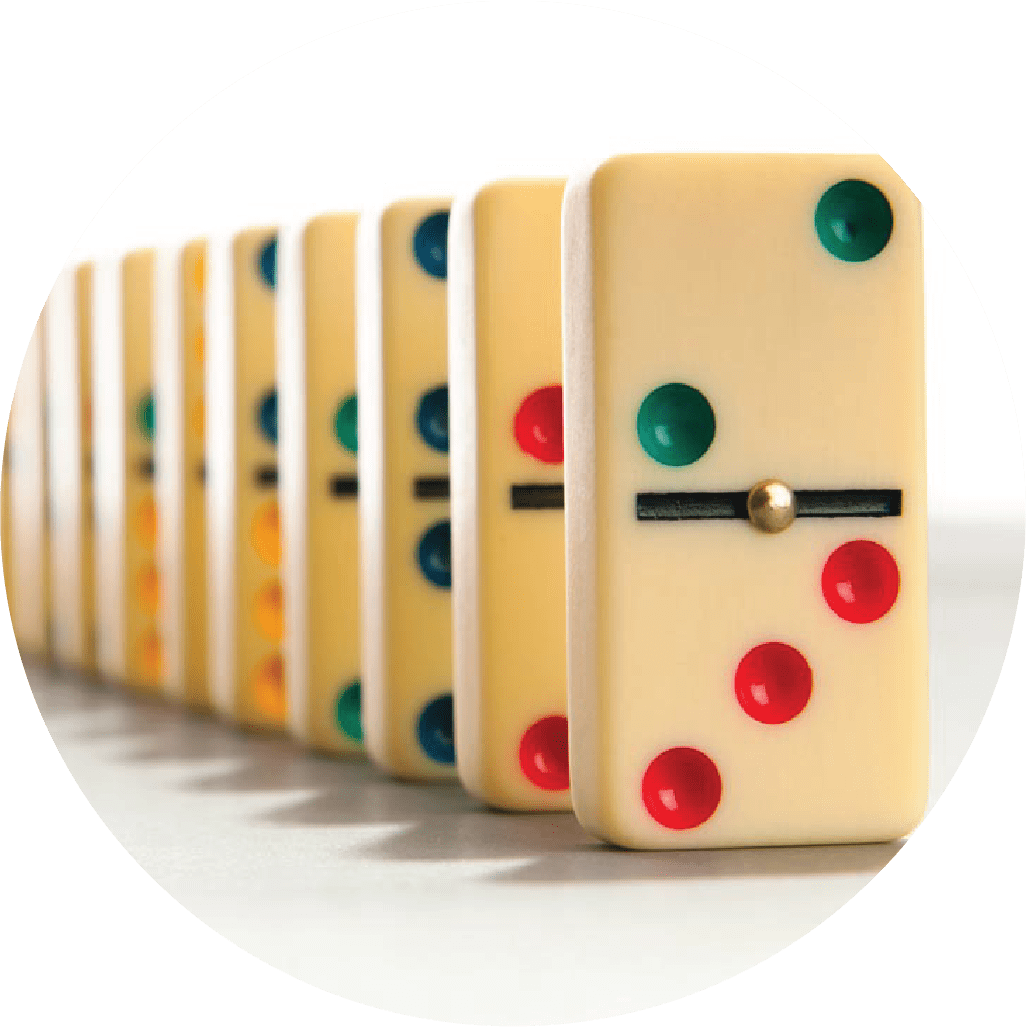 Why it's more helpful to believe that moments are unconnected. Many believe in the 'domino effect' as a natural force in life and subsequently, sport. It's often referred to as the concept of 'momentum'. The domino effect is best explained as looking at life, or sport, as a series of somehow connected events or situations. When one domino is pushed, the others all fall until the inevitable end result occurs and a thousand dominos are all lying flat.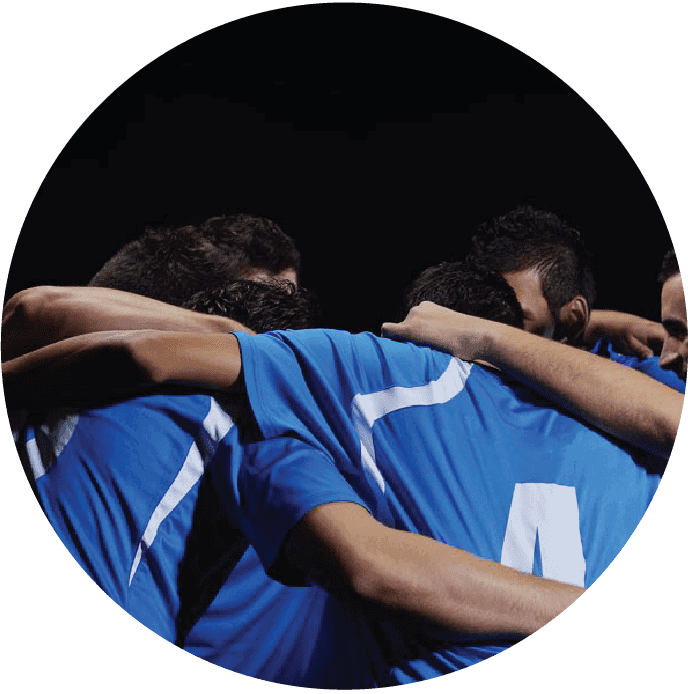 How the pressure of perfectionism can be alleviated by coaching strategies that focus on effort not execution, beliefs and behavior. 'The Rise of Perfectionism' among college students is a significant trend according to an article by the Harvard Business Review. In summary, the article was reporting on research conducted by the World Health Organization (WHO), which surveyed 41,641 American, Canadian, and British college students from 1989 to 2016 and found an increasing tendency towards perfectionism – unrealistically high expectations of achievement.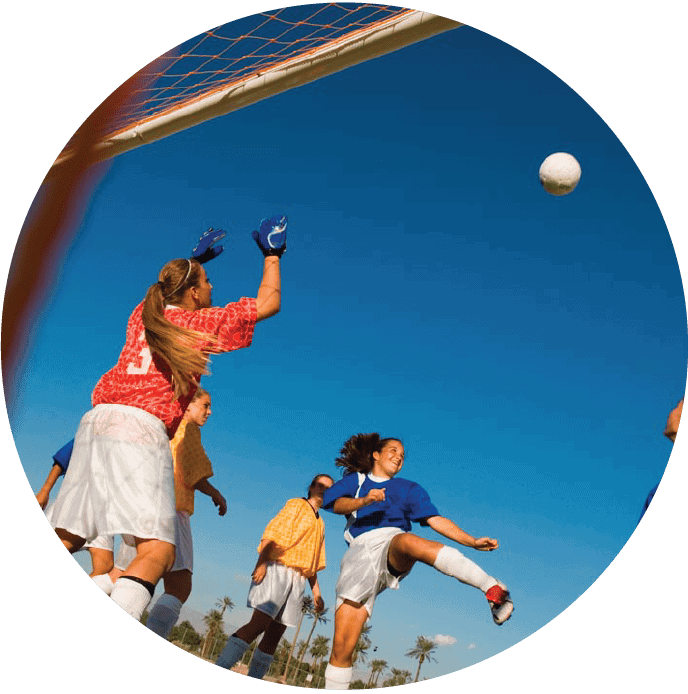 Capitalizing on the opportunities elite sports camps present to work on people skills – self-awareness, communication, leadership and team building. Camp can be a pivotal time for young athletes, they are exposed to new ideas, techniques, facilities, coaches and competition strategies. Equally, sports camps present the best coaches with an outstanding opportunity to work on an athlete's people skills and strengthen their performance potential, alongside the usual physical and technical focus.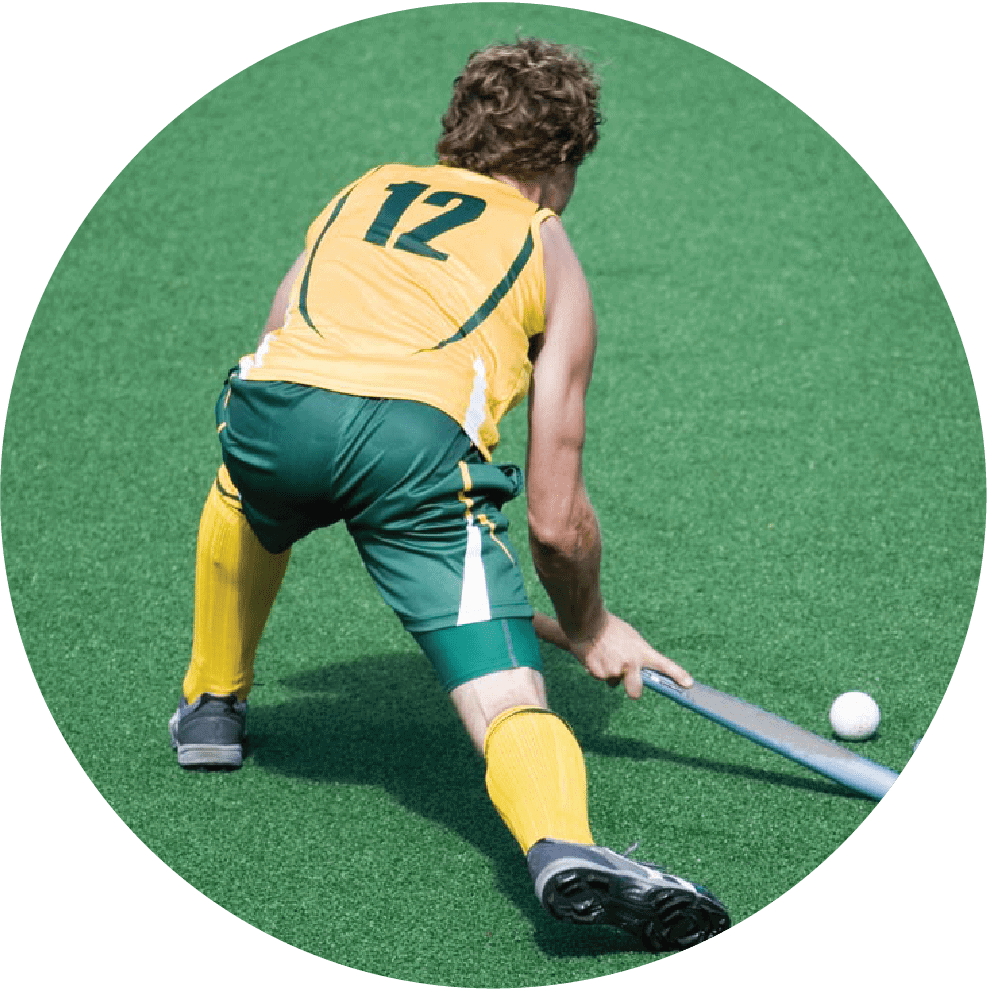 How chasing a short-term goal leads a field hockey team to a national title. A series of short-term process focused goals can connect and become stepping-stones to success and the strategy pursued by this hockey team is a textbook example. Short-term process goals are one part of a mental strategy that successful athletes carry out routinely in their pursuit of sporting excellence.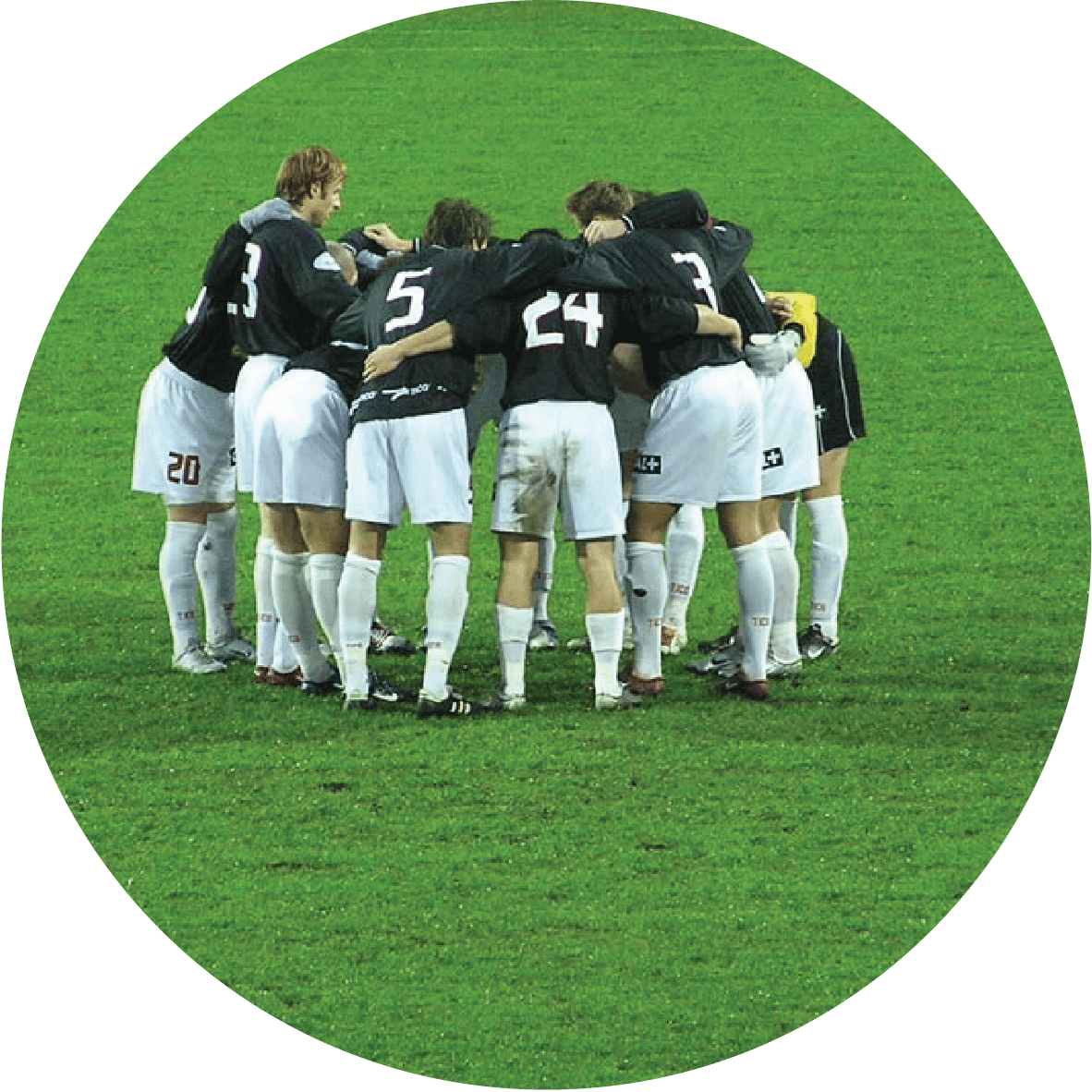 Why it's important for Coaches to allocate roles that line up with an athlete's natural strengths and style, and why getting it wrong could cost you. When you allocate a role within your team you better make sure it's in line with your players' natural strengths and style. If it's not, the forced adaptations could have a costly effect on your team's performance. What does this mean? By the end of this article you'll know why.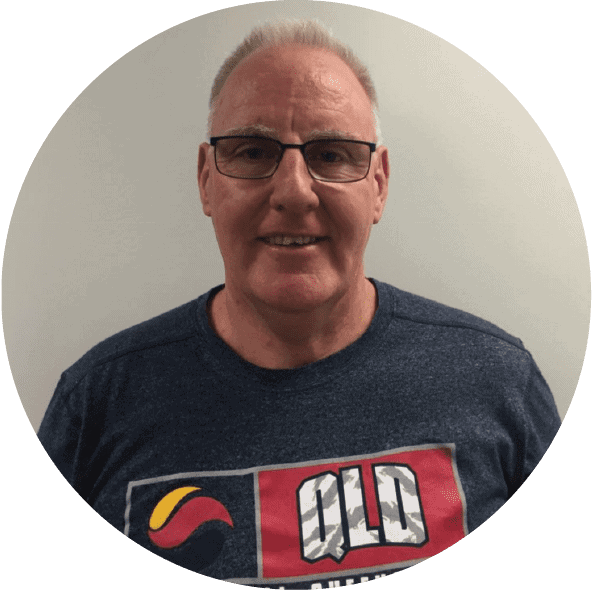 A Coach's role is always evolving. Something Tom Kyle, Coach Development Manager for Basketball Queensland understands and loves about his job. His role with Basketball Queensland means he's responsible for developing some 2,000 Coaches at a club, association and school level throughout Queensland, Australia.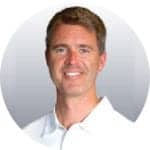 When it comes to winning National Championships, Roland Thornqvist knows a thing or two. The Gators Head Coach has three under his belt and his teams have qualified for the NCAA Tournament every year. He attributes much of this success to investing in knowledge.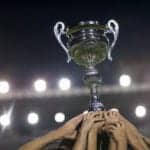 Defining a Sport Coaching Philosophy is as critical for sports Coaches as it is for business and industry leaders to define their leadership philosophy. Its key for successful coaching. But understanding and developing your Coaching Philosophy is an often overlooked exercise. In this article we discuss what a Sport Coaching Philosophy is, who should develop one, and why you should develop your Sport Coaching Philosophy. We have created the Coaching Philosophy Workbook for Coaches to use to discover their own Sport Coaching Philosophy.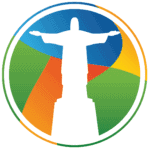 One of the biggest lessons to be learnt from the performances at Rio was that those athletes with the ability to best adapt to unexpected circumstances, achieved the best results. Why? Because "the Olympics is notorious for eating up world champions and spitting them out a long way down the finishing order." Bo Hanson shares his thoughts on this year's results and lessons to be learnt.
How to Identify, Understand and Use the DISC Sport Coaching Styles. All sport Coaches have a preferred way they like to coach, this is called their "coaching style". It is essentially the way they naturally behave when they are coaching. Sometimes this coaching style works well with one athlete and poorly with another or works very well in certain situations but not others.Knowing what your coaching style is and being able to change it is critical in order to appeal to the different types of athletes that you Coach and the varying situations you encounter.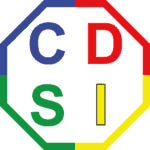 As a coach, there are some models that it is vital you understand to get the best out of your athletes. In this article we will discuss these critical coaching models and provide links to other articles that you can use to gain greater insight into these models. These coaching models aren't very complex to get your head around, but they are important if you want to get to understand yourself and your athletes better, and ultimately improve performance.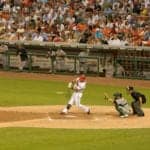 Here is an interesting concept. What if Millennials are no different to you or me at that age? Each generation has its own way of thinking, values and responds to different things. But what if this generation gap is nothing more than an empathy gap; an inability to remember what we were like at that stage of our lives? Bo Hanson talks about understanding our younger athletes better in a unique 14-part Millennials Video Series that challenges Coaches to look at things from a different perspective.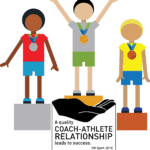 What differentiates a superelite from someone who competes at the Olympics but goes home empty-handed? New research "turns on its head a long-held view that we must simply pair the best technical and tactical coaches to our best athletes to achieve ultimate performance." You'll want to read about the findings presented in November at the World Class Performance Conference. There are significant differences between the superelites and high-performing athletes and you'll want to know what they are.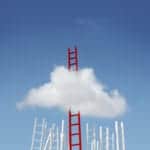 Many of our clients ask us for help on what we suggest for best practice sport pre-season preparation, focusing on both mental and physical development. This article is written to give you the exact methods we use to start any sporting season on the right foot. Often when problems occur during the season, it is because this vital time wasn't invested in the sport pre-season preparation. Prevention is always better than a cure.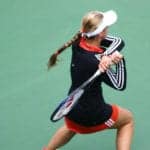 Ever spent time wondering how expert coaches operate? In this article we take a quick look at what the "Experts" do that makes them Experts. This research was derived from how experts conduct themselves across a wide domain of industries and areas of endeavor. Expertise is universal and we apply this to coaching sport. As always, we are purely trying to help coaches become the best coach they can be and if this article helps or prompts you to aspire to be better, then we feel we have achieved our goal.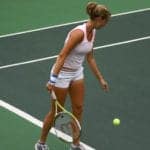 One of the most satisfying moments as a coach is when an athlete successfully makes a change you've been working on. Sometimes the time to achieve this change is a mere moment, other times you can feel like you've been striving all season to help them to take it on.When you think about it, coaching is really a series of changes and the best coaches are those who have mastered how to help their athletes take these steps of continuous improvement.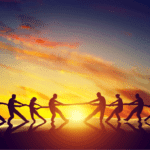 In elite sport, leveraging the 0.1% improvements in your team is not only important, it's essential. At the Performing Stage of Team Development, the concept of building character is an important one. Our model for doing this is driven through behavior and underpinned by DISC. Character qualities are described as Personal or Performance. These two types of qualities work together to deliver winning results on and off the field. 
Athlete Assessments, when we work with clients one of the really critical models we refer to is the Circle of Safety. This article will describe what we mean by a Circle of Safety, why it is integral to creating a successful team and also analyse how different styles of coaching can contribute to creating a safe and secure environment for their athletes.
A critical model that we at Athlete Assessments have developed and utilized as the foundation for all of our work with our coaches, teams and individual athletes is the model we call the SBR Model. In this article we will discuss the basis for the SBR Model and how it can be applied to any interaction. The SBR model is utilized to understand how we need to adapt to varying conditions and varying situations.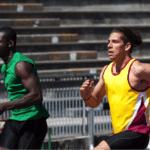 Whether you have been coaching for years or decades you will know the struggle of week-to-week athlete up and downs. Often this fluctuation in performance is attributed to confidence, but is confidence the answer to getting consistent athlete performance? What if I told you it wasn't confidence that needed development to reach consistent performance? Stop thinking about building athlete confidence, it is far more effective to look towards how you can build an athlete's self-belief in their competencies.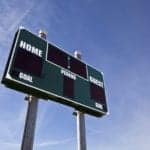 With Athlete Assessments we have now worked with over 22,000 individuals from over 40 different sports. This work has given me a unique vantage point to see the recurring patterns or themes that create success. When I see these patterns consistently creating success, year after year, the evidence certainly mounts. With this in mind, here is one of those concepts I have seen create consistent success. I believe it is critical for any coach and all teams to clearly understand and apply this concept to improve performance.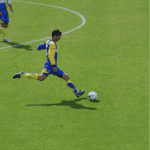 Athletes who have the ability to create truly great performances on the field or in a race have one very important skill in common. They are excellent decision makers – instead of letting things happen, they take control and make things happen. This article explains: The Athlete Decision Making Process, How to Improve Athlete Decision Making, How Your Coaching Style Effects Decision Making, and AthleteDISC & Decision Making.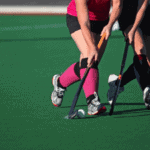 As athletes we all start at the very beginning and over time, develop the skills and techniques needed to be successful in our chosen sport. This process can be defined by the Conscious Competence Learning Matrix, or a 4 stage model outlining the various stages of learning an athlete goes through in order to acquire new skills. Coaches can utilize this method when teaching their athletes new skills, plays, systems and guiding them through a learning process.  
Using DISC to Create High Performance Teams. Great teamwork happens when your athletes embrace the philosophy that they should be the best person for the team rather than the best person on the team. In the selection process, athletes are competing brutally against each other in order to be selected. Once on the team, they are then expected to put the team first. This is quite a shift in thinking. However, if your athletes do not change their thinking, what is created is a non-united team – a team of individuals and this is not how you achieve team success.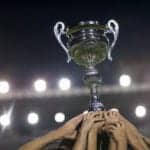 As a coach, nothing is more demoralizing than a losing streak that just won't break. While we do our absolute best to avoid losing streaks, performance slumps, or even the prospect of our team underachieving it doesn't mean we can avoid the topic, it's too important. Luckily history tells us that almost all losing streaks are broken eventually, the real issue we're interested in is how? If your team is in a slump, what is the best way to turn it around? How do you break a losing streak?
One of the challenges we face as Coaches or as leaders at some stage of our career is when we feel like our values have been compromised. So what are our values, what defines them and what is the difference between our values and behavior? "Values should never be compromised, but you can adapt behaviors."As a Coach we are constantly needing to adapt our behaviors to better deal with different people and different circumstances. But we should never change who we are fundamentally.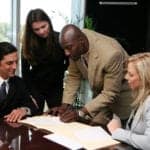 Our model of sport at Athlete Assessments sees coaches as teachers. When athletes enter into your program, they should not be viewed as a finished product, no matter how good they already are in their sport. This article highlights eleven qualities which signify you have a sports learning environment. When you have a sports learning environment it is likely your athletes will improve, regardless of how good they already are.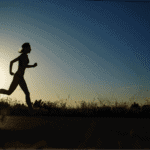 Every coach has their unique approach or style to coaching. Whether or not this leads to a high performance coaching style, where their athletes are reaching their full potential, comes down to a few core elements. The commonality between all master level coaches is that they have a very strong  understanding of their natural coaching style and also what adaptations they need to make for individual athletes and situations. This is what differentiates them and how they can achieve  consistently high performances and improvements from their athletes.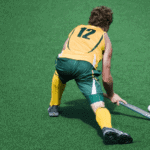 As a Coach you should understand the Stages of Team Development your team will be working through, and how to help them achieve their best during each stage. Every high performance sports team goes through the four main stages of team development. The first four stages of team growth were initially developed by Bruce Wayne Tuckman and published in 1965. This article provides background on each of the five stages of team development in sport and an example of a team going through each stage.
Is your team missing its most important ingredient to success? Every coach knows how important it is for their team to have total knowledge of the game plan, strategies and tactics in order to produce a successful result. This article is about a lesser known, but far more critical type of knowledge. The type of knowledge found to be the defining factor in successful teams and individuals from all types of endeavors is called, Tacit Knowledge.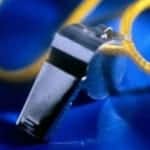 At Athlete Assessments, we have found that our readers have a great interest in the coaching philosophies of other Coaches. Now you can benefit from the philosophies other Coaches have shared with us. You might find these useful in developing or further defining what your own coaching philosophy is. Or you might simply be interested in reading examples of coaching philosophies from other sports Coaches.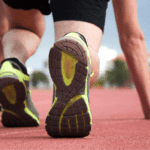 One of the upshots of having worked with professional, college and Olympic teams over the last decade are the  interesting patterns we have noticed. Of all the patterns, the most compelling is in the 'level' the coach is working at or focusing on. What we mean by this, is that only a small portion of coaches appear to know what the various levels are and an even fewer percentage are actively are working on each 'level' necessary for holistic high performance athlete development.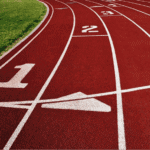 What if an athlete you're coaching says: "Hey, Coach, I feel like I am getting stale with this training routine, can we mix it up a bit?" As you are a well-organized coach with a scientifically proven program, you know that even small changes will alter the physiological makeup of the program. But if you knew that making a small adjustment could improve your athlete's mental state (and assuming this is as important as their physical preparation) then you'd make the adjustment, right?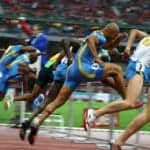 What is athlete accountability in sport? I recall having this conversation with my coach when I was rowing. Most coaches I speak to today tell me how their athletes do not accept accountability for their performance. Ultimately, accountability in sport means you believe that it is you (and only you) who creates your performance. From an athlete's perspective, this can be for the on field and off field performance.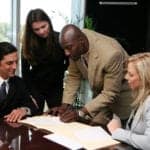 One of the hallmarks of successful athletes, teams and coaches, is their ability to make effective decisions across a range of challenging environments. These environments are characterized by factors such as time pressure, result pressure, magnitude of the competition and diversity of the people involved. In creating an effective decision, there are two critical factors which must be accounted for. These factors are the level of quality analysis of the actual problem (not just the symptoms) and the level of acceptance the ultimate decision is likely to attract.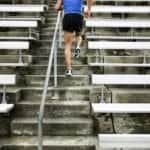 Athlete Centered Coaching is a coaching philosophy underpinned by a set of values and coaching behaviors, where the primary goal of the coach is to help their athletes take responsibility of their sporting behaviors that create their results. This article outlines what Athlete Centered Coaching is, the goals of this approach and how to be this type of coach.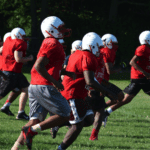 A coach's role is critical in the context of our society. What I want to share with you in this article is my philosophy on the role of sport and the significant contribution coaches make. This is particularly important for your sport and every sport. My belief, is sport is a medium to teach lessons to our athletes (particularly the young ones). Lessons about life. These lessons learnt in sport can and should be transferred to other areas of our lives so we can all become more effective and meaningful contributors to society.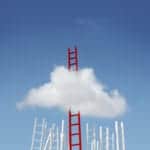 There are many different learning strategies designed to help athletes develop. As a coach, what are your strategies? This article is a follow up from our article on the 11 Qualities of Optimal Learning Environments. In that article the fourth quality of an optimal learning environment was coaches providing multiple teaching and sports coaching methods to help their athlete's progress.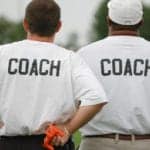 Has your season ever got off to a rocky start? Did you find that pulling the rest of the season together was like moving mountains? Or, the opposite has happened. What's the difference? In this article we focus on why getting the first 15% of your season right, is critical to the success of the following 85%. Often, when problems occur during the season, whether it be with player behavior, team dynamics or underperformance, it is because this vital time wasn't invested upfront.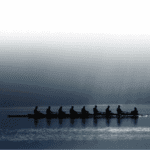 Rather than ask "Do your athletes listen?" a more useful question is "What do your athletes listen for?" For close to a decade I have been specifically working with coaches to help them better understand their athletes and how to tailor their coaching to their specific needs. A frequently discussed topic is around their athletes' ability to listen. Using the DISC Behavioral Model, this article discusses how the different "athlete profiles" listen, what they listen for, how to improve your coaching communication, and how to communicate to the different DISC profile styles in a team setting.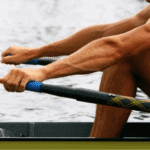 Sports programs today are predominately made up of Generation Y ("Gen Y") athletes. We are almost at the end of the Generation X ("Gen X") athlete period. As the generation of athletes changes, coaches will notice that Generation Y Athletes are very different to Gen X. To get the best performance out of their athletes, coaches need to be able to adapt to the needs of this next generation.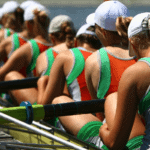 Of the many conversations I have with coaches every week, the majority of my discussions focus on how to manage, communicate with and coach the unique athletes on a team. Always what becomes apparent is how a coach's job is rarely ever about teaching athletes how to hit the ball, pass, shoot, or play defense etc. A coach's role largely becomes about teaching critical life skills which have not already been created in the athletes (limited) experience in their world.
Make the most of your team's travel time with these valuable sports team travel tips and activities to deepen their understanding of each other and build team unity. Watching a movie on the bus? Don't just watch the movie. Get your team to identify the DISC Profile of each lead character. Also ask them to articulate specific examples of the character's behavior, which demonstrate their DISC Profile. This helps reinforce their understanding of DISC and 'real life' examples.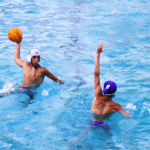 All athletes will perform at a level under their best at some point. How Coaches manage this impacts the athlete's future performances. Studies into coaching effectiveness continually suggest everything we say and do as a Coach impacts our athlete's performance. This article provides two simple athlete feedback mechanisms to use with your athletes to ensure their performance improves with your coaching feedback.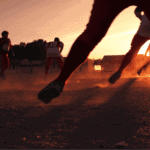 Is this a question you've debated in your head or with other coaches? This is a question I find coaches interested in and keen to have an opinion about! So, do you have to like the athletes you coach? I was reminded of this very question while I listened to an interview between the late Coach John Wooden and Anthony Robbins recently. Here is a relevant part of the transcript of that interview.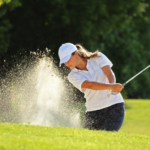 This article is specifically for athletes. Making the most of your training session is simple. You simply must never be on autopilot when training. A great mentor of mine once said, "If you want to learn quickly – slow down." What he was referring to is what I call, conscious athlete training.  In this article, I show you how to do this so you can get on top of your technical changes faster than ever before.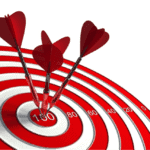 In this video Bo Hanson talks about how important the Coach Athlete Relationship is in achieving success in sport, whether that is at the little league level or the Olympics. He discusses research conducted after the 2008 Beijing Olympics which determined the five critical factors athletes needed to create a medal winning result or a personal best performance. Find out the implications of this research for your sport and program.
At Athlete Assessments, we're here to provide you with excellence in service and to help you be your best. If there is anything we can assist you with, please Contact Us.