Sport Performance Consultants 
Being the best in your field means knowing what the top sports professionals, Coaches and athletes around the world are using to consistently deliver their best performances. Are you up to speed? Your clients rely on you being so.
As a successful consultant, you know what the defining factor for high performance is, and it's never technical or physical ability. Instead, it comes down to managing the people side of sport.
Your clients rely on you being the best in your field, knowing the true determinants of success and having access to the tools that will make the most impact when it comes to improving performance.
Are you a sport psychologist, sport coaching consultant, sport performance consultant or other sports professional in private practice? Here's how to accelerate your results! Take your consultancy to the next level.
Sports Profiling is the tool you need to help your clients realize their potential.
Improve performance, personal bests, increase engagement and satisfaction with your clients.
YOU will have a much greater understanding of their behavior and personality, and therefore will become a much more valuable member of their support team.
THEY will have the key to becoming self-aware – unlocking the door to realizing their true potential, whatever level they are at as a coach, athlete or sports professional.
Where we come in
We understand your clients demand that you be the best in your field so they can be the best in theirs. We know you already appreciate how quality assessments contribute to your clients' development and your work with them. We're here to provide you with the best profiling assessment in sport.
Our relationship with consultants is unlike any other provider. Support doesn't end when your initial accreditation is complete, nor are the provisions of assessments purely transactional. We're genuinely different because we see our relationships with consultants as much more.
We know that when our clients are successful, we are successful too. As a result, we are dedicated to providing exceptional service and going the extra mile to ensure you see results from the use of our DISC Profiles.
Athlete Assessments has a unequaled depth and breadth of experience within sport. We're in sport, we know sport, we get sport. As a consultant, this knowledge base and support is at your disposal.
The only 'catch' is that we are rather selective as to who we allow to use our profiles as consultants. That doesn't sound very welcoming we know, however it is extremely important to our company that anyone using our profiles with their clients upholds the highest professional level of service. We're sure you will appreciate and value this too.
Get Started Today
Whether you work with athletes, Coaches, teams or other professionals in the sports industry, whatever level they are at, Athlete Assessments' sports profiling products will help your clients make significant improvements in performance. Give your clients more today!
Download Athlete Assessments' Consultants' Corner Today!
Take advantage of our exclusive offer and reap the benefits for your clients' success. Don't be left behind!
Testimonials from Performance Consultants
We could spend money on flashy advertising, but we know as well as you do that honest feedback directly from clients is the most reliable and credible way to gauge how good a product or service really is. Below is feedback from Performance Consultants who have used Athlete Assessments' DISC Profiles, our specialized services, workshops or courses.
"The information I learn about each athlete is immensely valuable, in that I truly get to know what makes these kids tick, and how to communicate with them in the most efficient way. I can develop a better relationship with them much faster than I ever have before, and I can train them in a better way. Test results have increased at a greater rate, purely based on the fact that I can train them more efficiently and fit their program to their profile."
"I have noticed how the DISC process changes me as a person. I am more understanding of others and how they are motivated, and how they communicate. Everyone is unique, and in the past I had easily forgotten that when I would train. Being able to train everyone, not just in different sports as I had before, but as different people, has yielded better results than I could have imagined."
Ryan Wasilawski Performance and Wellness Institute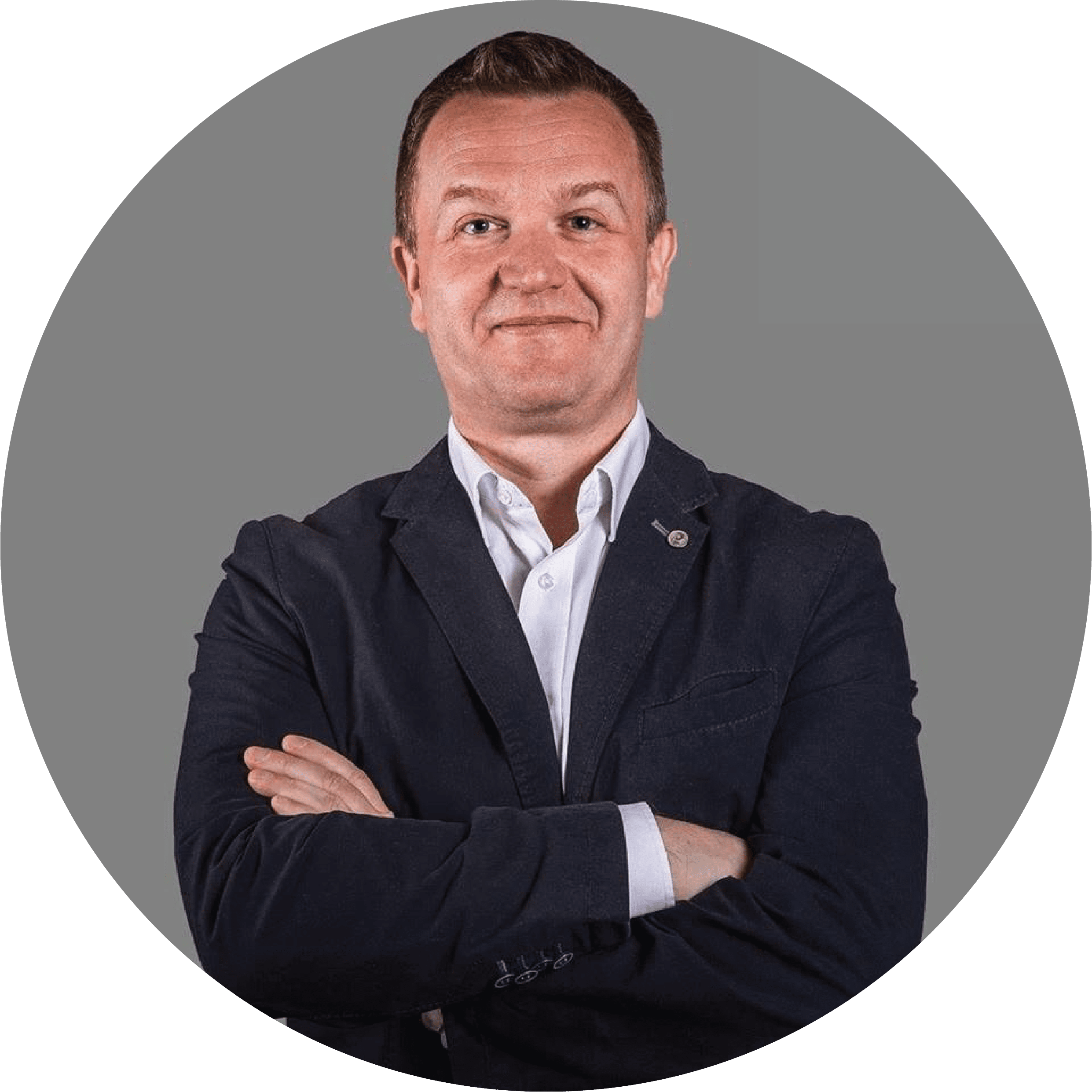 "In addition to the CoachDISC and AthleteDISC tools, Athlete Assessments has provided me with an elaborate professional framework; an approach which I have easily adopted and have strived to utilize for the development of my clients."
"From the initial contact to entering into an agreement; during the training and the ongoing adaptation process, Laren, Abby, Bo and Liz, i.e. the whole team, have provided me with total support."
"To be the first in the world to introduce 2 profile tools in the language of his own country. I am proud to be an Athlete Assessments consultant."
"I never, not for a single moment, felt any time pressure e.g. in terms of entering into our agreement. What's more, Laren encouraged me every time to take my time to consider everything, prepare the grounds so that I make the right decision since it was our mutual interest. It is very good to be a partner of the Athlete Assessments team because of their high quality people and expertise." 
Szabolcs Hollósi Kell Egy Csapat Élmény Kft.
"Athlete Assessments provides a detailed tool called the AthleteDISC Profile. I'm not a salesman, so this is not a shameless plug, but simply an assessment review and one I encourage you to explore to help cognitively train your athletes. The AthleteDISC Profile is a personalized, comprehensive tool that assists your athletes to perform more consistently by discovering the behaviors equating to their best performances. This information supports you in applying more of your natural strengths, while recognizing, then improving upon, the behaviors not producing the results you or your athletes desire."
"The AthleteDISC is an invaluable tool that provides a wealth of information I use to help athletes enhance their performance and improve their cognitive training. I have also found great success in using DISC as a team-building assessment which focuses on greater communication and team cohesion".
"Lessons learned and tools like the DISC can be invaluable in helping coaches motivate and athletes stay motivated in their behavioral change. In my day-to-day work with California Baptist University the AthleteDISC Profile is an easy assessment that provides a great deal of information both the athlete and coach can work through in hopes of bringing about the cognitive and behavioral changes desired in one's training."
Dr. Ed Garrett California Baptist University / Association for Applied Sport Psychology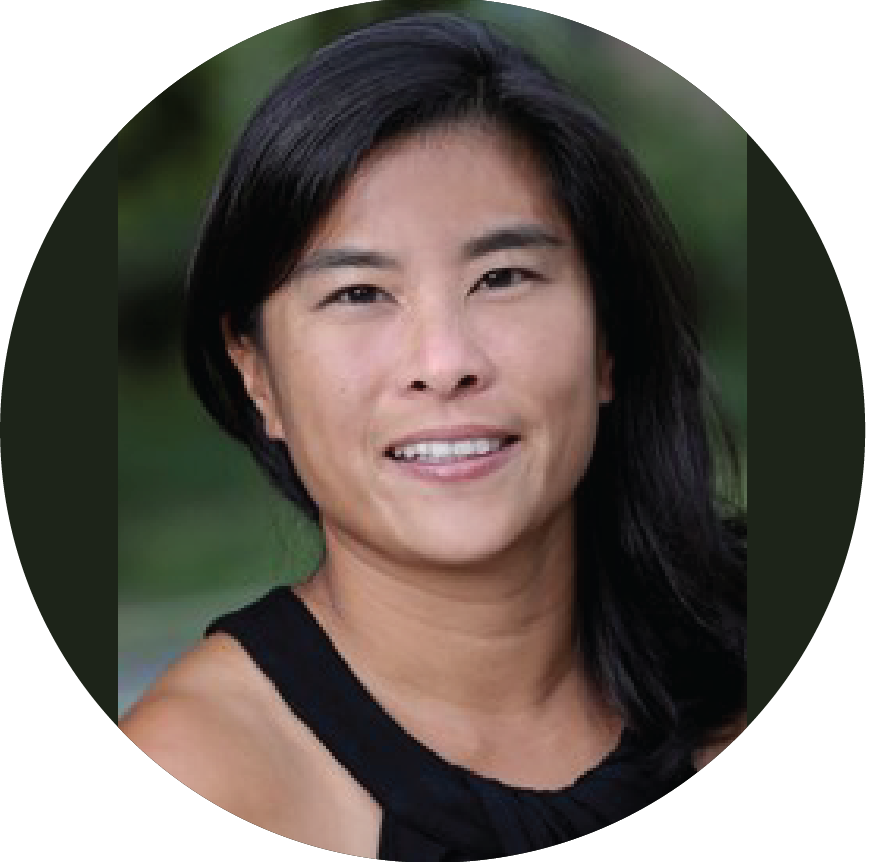 "Athletes Assessments' DISC Profiles not only give me an accurate picture of my clients and athletes' behaviors, but they also provide us all with a common language. We can quickly and effectively move beyond drama and conflict by having a root understanding of each other. It makes me a more effective and efficient leader but also gives clients and athletes a much higher level of self-awareness so they can develop professionally, athletically and personally at a very fast rate."
"The training and materials I received from Athlete Assessments have been incredibly valuable. Not only am I confident in my abilities to work with the profiles but I also know that I can get assistance immediately when I need it. They are also developing new products and programs each year that help me to continue to grow as a coach and a consultant."
Sandra Chu Two Tigers Consulting / Princeton University
"Getting certified in Athlete Assessments' DISC has helped me understand so much more about the behavioral tendencies of the coaches and athletes I work with. It has helped people who struggle to explain themselves, give them (and me) a better understanding; which then drives our sessions."
Dr Nicole Detling HeadStrong Consulting, LLC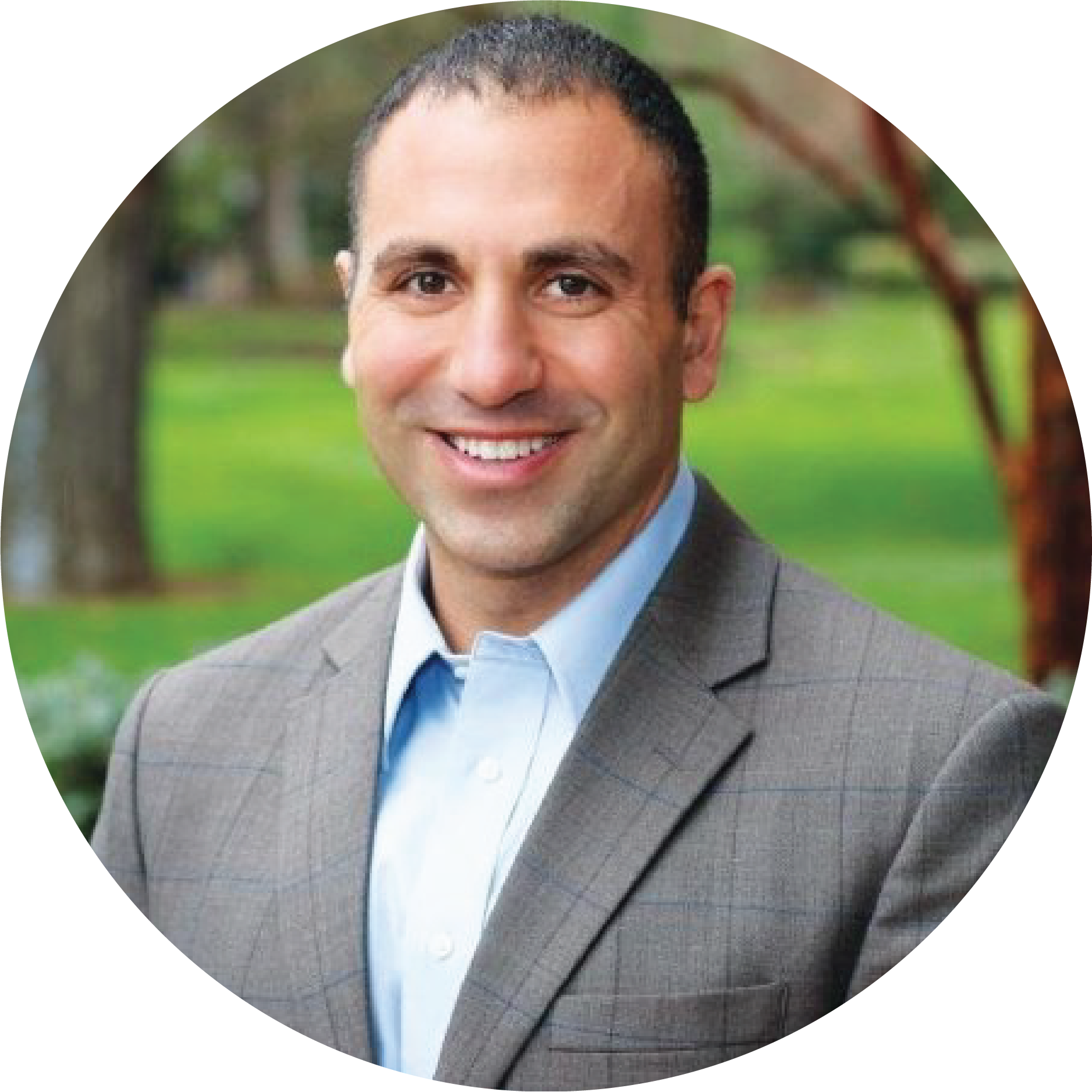 "Athlete Assessments' DISC Profiles ask the right questions to uncover invaluable insights on complex human behaviors so that we have a common language from which to follow the blueprint for high performance culture. Culture and conflict are complicated, but the profiles help in making solutions accessible. All of my work with clients begins with assessment and, having evaluated nearly 40 other instruments, it is with confidence that we use Athlete Assessments' DISC Profiles."
"Athlete Assessments have been amazing partners. It begins with my dedication to only working with good people – Bo, Liz, Laren, and the rest of the crew are absolutely outstanding people who happen to be great at what they do. They share a dedication to continuous improvement and are motivated by a similar passion for helping lay the foundations for success for others."
Joshua Gordon Sports Conflict Institute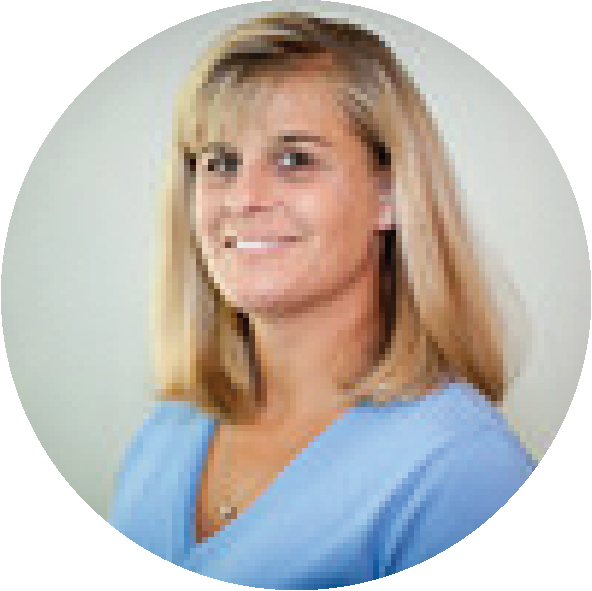 "I appreciate the personal approach that Athlete Assessments has taken with me and how each member of their team has reached out to me and helped me in some way. The fast rate of response, despite time zone differences, is amazing and Bo, Liz and Laren have been very encouraging and receptive to my questions and supportive of my work. The modifications they have made to the Athlete Assessments' DISC Profiles have been so well received by my clients that I know I am providing useful information for them so they can be their best selves".
"Partnering with Athlete Assessments to provide their sports specific DISC Profiles and other materials to my clients, I know I am giving them my very best. I am very selective with whom I partner. I realize how precious my professional reputation is and how important the trust of my clients is to me."
Becky Ahlgren Bedics, Ed.D. Owner/President of Ahlgren Bedics Consulting, LLC
"DISC is a very well established tool, but Athlete Assessments have made it all digestible for Coaches and athletes (using sport language and examples) which makes it very useful when working with our diverse group of clients. Coaches get it and the entire system is a common language to build team communication and chemistry. Plus, Liz and Bo have been very responsive to any questions or consultative needs that we have. They clearly know their stuff and we appreciate the great/quick responses they provide,"
Dr. Justin Anderson Sport Psychologist
"The information we received back from using DISC about each player's competitive and adaptive styles, as well as the coaching styles of our staff, was helpful at multiple levels.
Every individual without exception felt validated in their own uniqueness when we discussed their results. The information contained in their reports brought self-understanding and with that, a feeling of permission to be oneself. Even beyond that, it provided motivation to work on being one's best self. Players immediately became interested in their teammates' profiles and this led to a more mature, respectful, and motivating interpersonal environment.
Through using the Athlete Assessments DISC profiles, I was given an objectified and non-threatening platform to discuss with each individual their tendencies, behavioral patterns, and emotional reactions. In short, they all grew wiser about themselves and each other.
Our Head Coach, who is already a very relationship focused leader, quickly improved his understanding and appreciation of every player too. Of course, a Coach is always trying to figure out what makes a player tick and how to motivate and inspire them, how to get their attention, and how to reward them through positive communication, all while being realistic in their assessments.
In my opinion, he was able to more effectively do all of these things, communicating with all of them collectively while building a better Coach-athlete relationship with each of them individually.
Consequently, the Coach was able to coach this team harder and subject them to more pressure and higher challenges. He exercised less top down control than in the past because there was a deeper harmony holding things together at the core,"
Somehow, the DISC information was never far from the Coach's mind or from my mind especially when the pressure was on, when the interpersonal chemicals were reacting. We got smarter about avoiding the breakdowns that take you nowhere and much better at converting those same breakdowns into breakthroughs."
Dr. Jim Brennan Sports Psychology Consultant, Synergistic Resources Villanova Men's Basketball Team 2016 NCAA National Champions
"I understand the importance of the Coach-athlete relationship and the importance of DISC. Dr. Brennan and I have come to realize that when Coaches understand and use CoachDISC and AthleteDISC, it will inevitably become an integral part of their coaching.
The Villanova journey has been a tremendous experience and hopefully, it will get Coaches to learn more about insights, benefits and results that can and will be achieved when they truly understand AthleteDISC.
Villanova has showed what can happen when you have a "TEAM" and not a group of individual superstars."
George Naughton Performance Consultant, Synergistic Resources Villanova Men's Basketball Team 2016 NCAA National Champions
Let us tailor our service to your needs
At Athlete Assessments we want to provide you with exceptional service. Our clients use our DISC Profiles in a variety of different ways so to give you the best experience, we aim to only provide you with information that is most relevant to you. Please fill out the form below and one of our consultants will get back to you within 48 hours to discuss your specific needs. Or, you are more than welcome to give us a call now. Volume discounts do apply when purchasing multiple assessments.
We do our best to respond within 48 hours at the very latest. Bold fields with Asterisks (*) require completion. We respect your privacy. Your details will not be used in any way other than a quick call or email to see how we can be of assistance with your online requirements.
At Athlete Assessments, we're here to provide you with excellence in service and to help you be your best. If there is anything we can assist you with, please Contact Us.