If you are attending the NABC Convention in Houston, TX, be sure to visit Athlete Assessments at booth 314 from March 31st – April 2nd.
4x Olympian and 3x Olympic Medalist, Athlete Assessments' Bo Hanson will share a wealth of knowledge on strategies to better understand your players, your Coaching style and how to create a sustainable culture within your team. Athlete Assessments' work also extends to DISC profiling and behavior, athlete resilience and creating an ATHLETE TOUGH identity.
Visit the team during the NABC Convention to receive your FREE Coach Resource Pack and information on upcoming Workbooks including the much sought after book and video series, ATHLETE TOUGH.
*Show hours are between 10am – 6pm on March 31st and, 9am – 5pm on April 1st*
Bo Hanson's BIO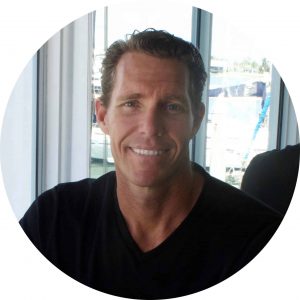 : In 1992 at just 18, Bo Hanson became Australia's youngest rower to compete at the Olympic Games. He went on to win bronze medals at the 1996, 2000 and 2004 Olympic Games. During his Olympic career, Bo also studied at the University of Technology Sydney beginning his 15 years of experience in corporate training, development and facilitation. Utilizing his learning experiences and his training and development qualifications as well as his athletic accomplishments, Bo Hanson founded Athlete Assessments in 2007 with the aim of enabling athletes, coaches and sports organizations to achieve peak performance. He has presented all over the world, worked with more than 700 teams and helped athletes and Coaches achieve success in 41 sports.